I've been busy.  Well, not super busy, but busy enough that its time to share another set of jewelry with you that I have recently made.
I made a lovely Amethyst and Citrine necklace with beads that Keith and I bought one year when we visited Pittsburgh.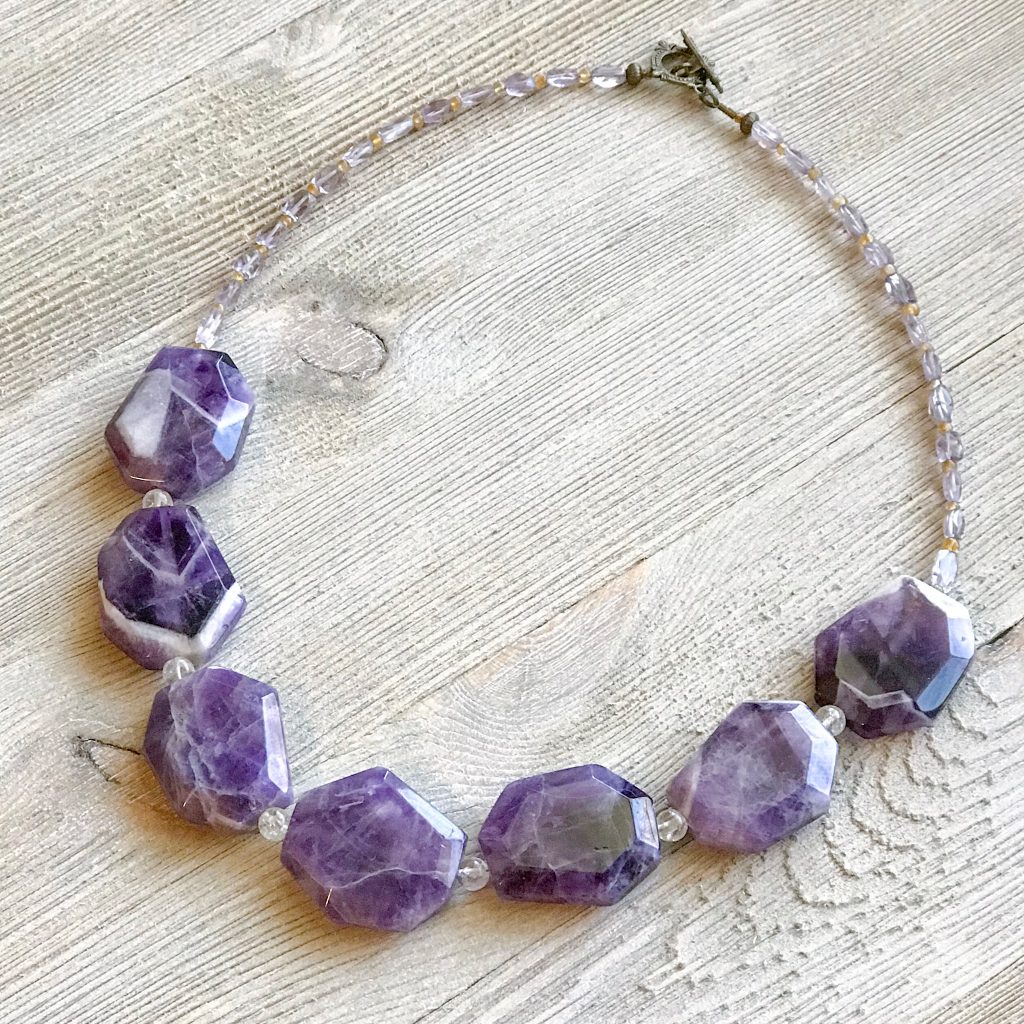 The large Amethyst beads are irregular hexagons of Dog Tooth Amethyst.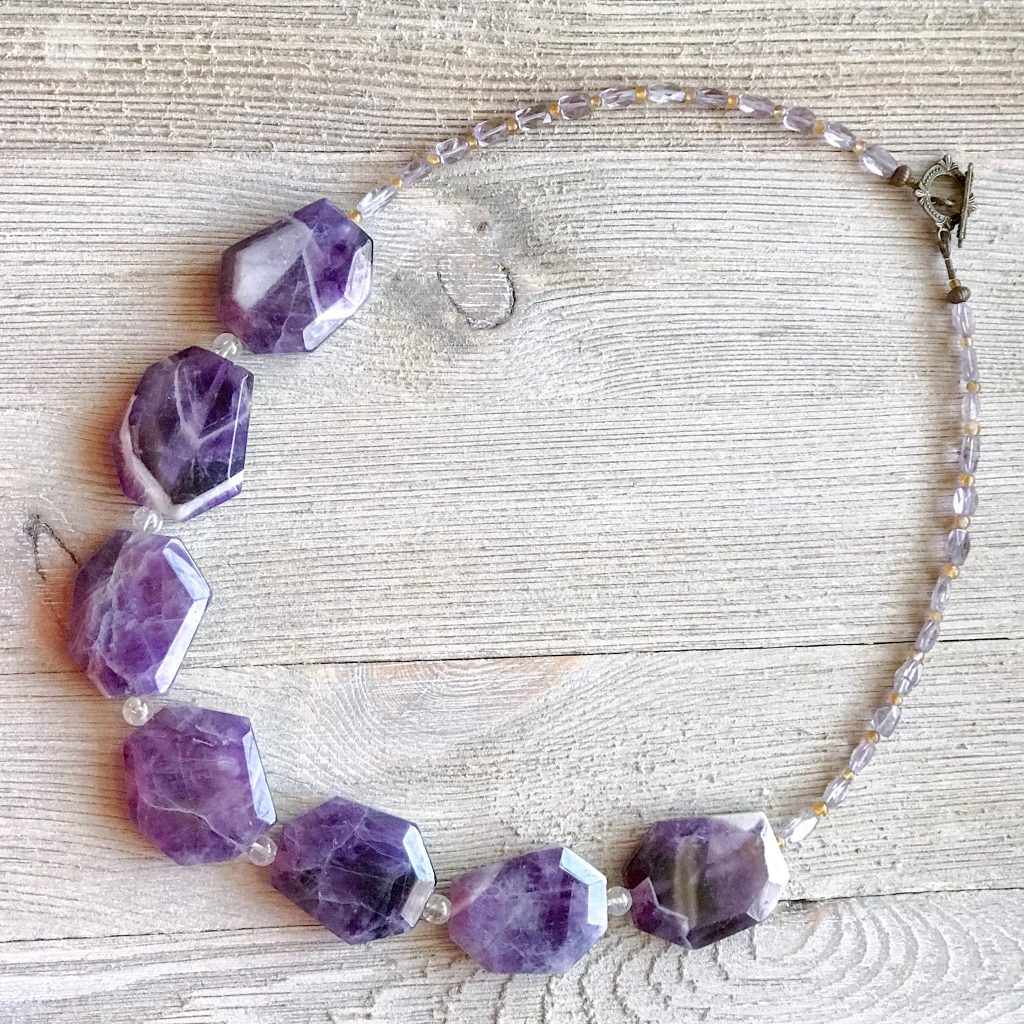 And they really make a statement.
In between them are pale Citrine round beads.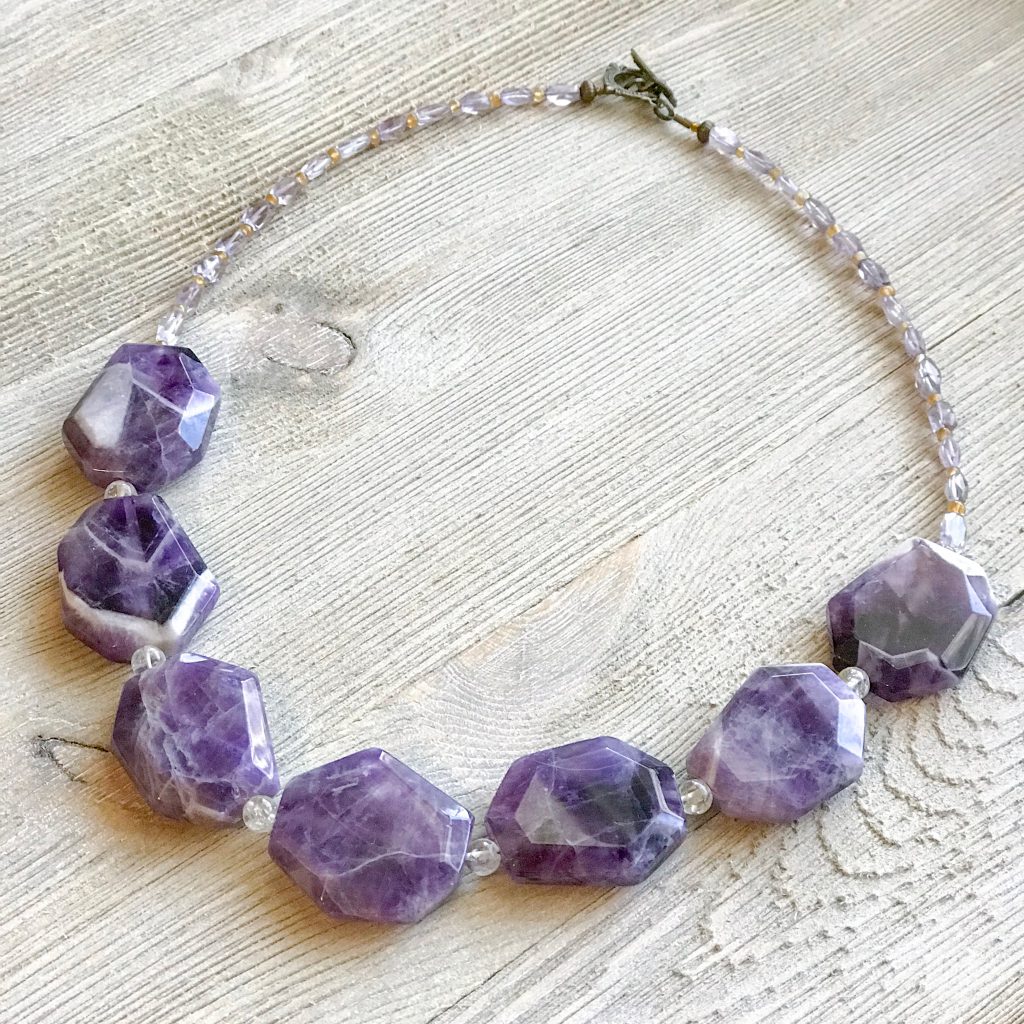 And rounding out the necklace are pale lavender faceted Amethyst rectangular beads and dark Citrine round beads.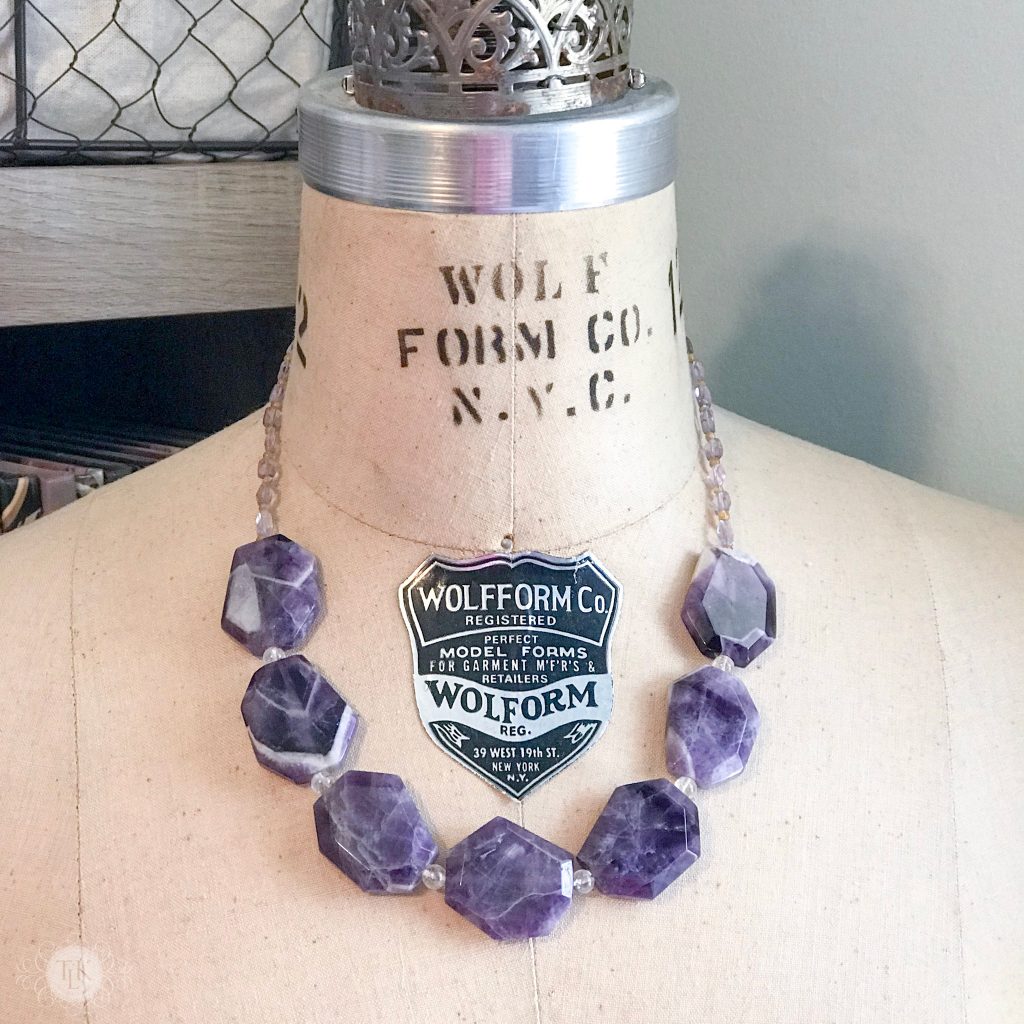 It really is a vision – Maud wears it well.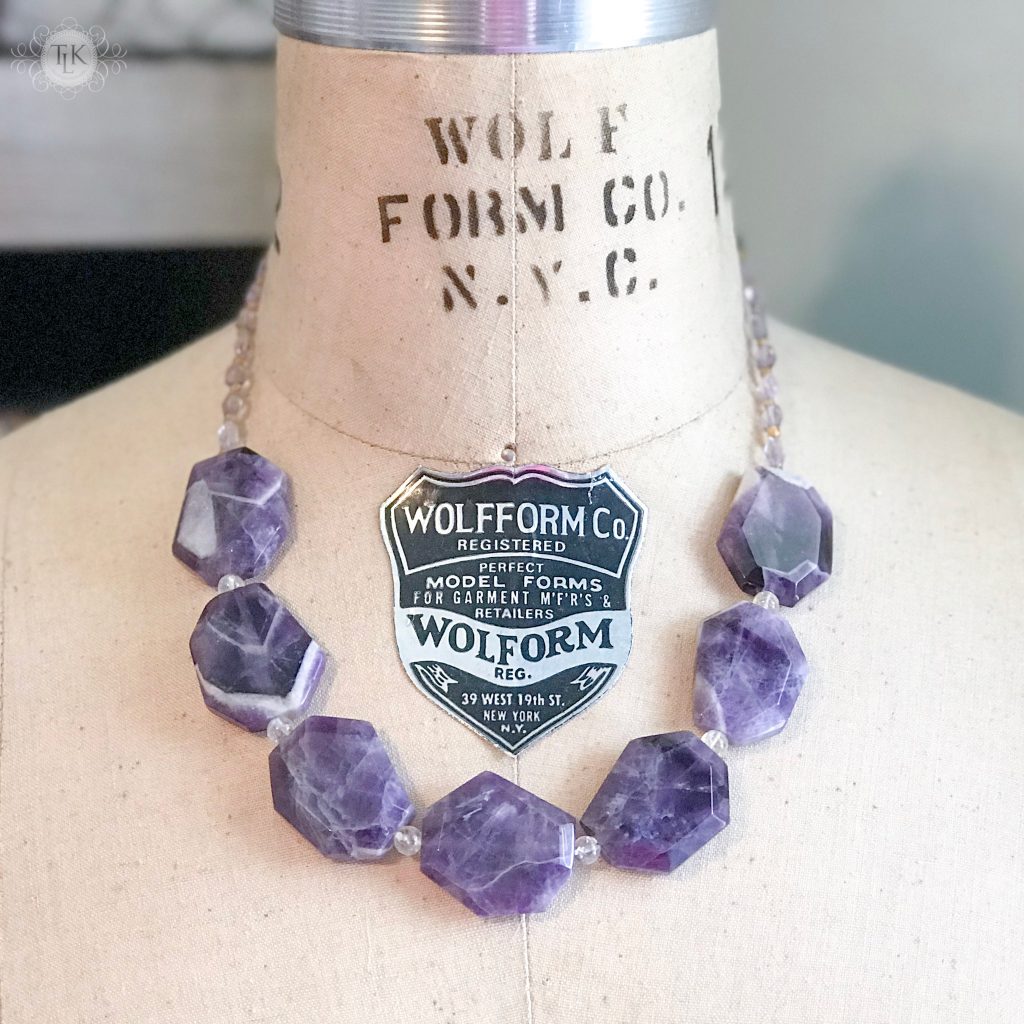 Amethyst and Citrine are both types of Quartz.  Many times they are found together in formations known as Ametrine.  Amethyst is the birthstone for February and Citrine is the birthstone for November.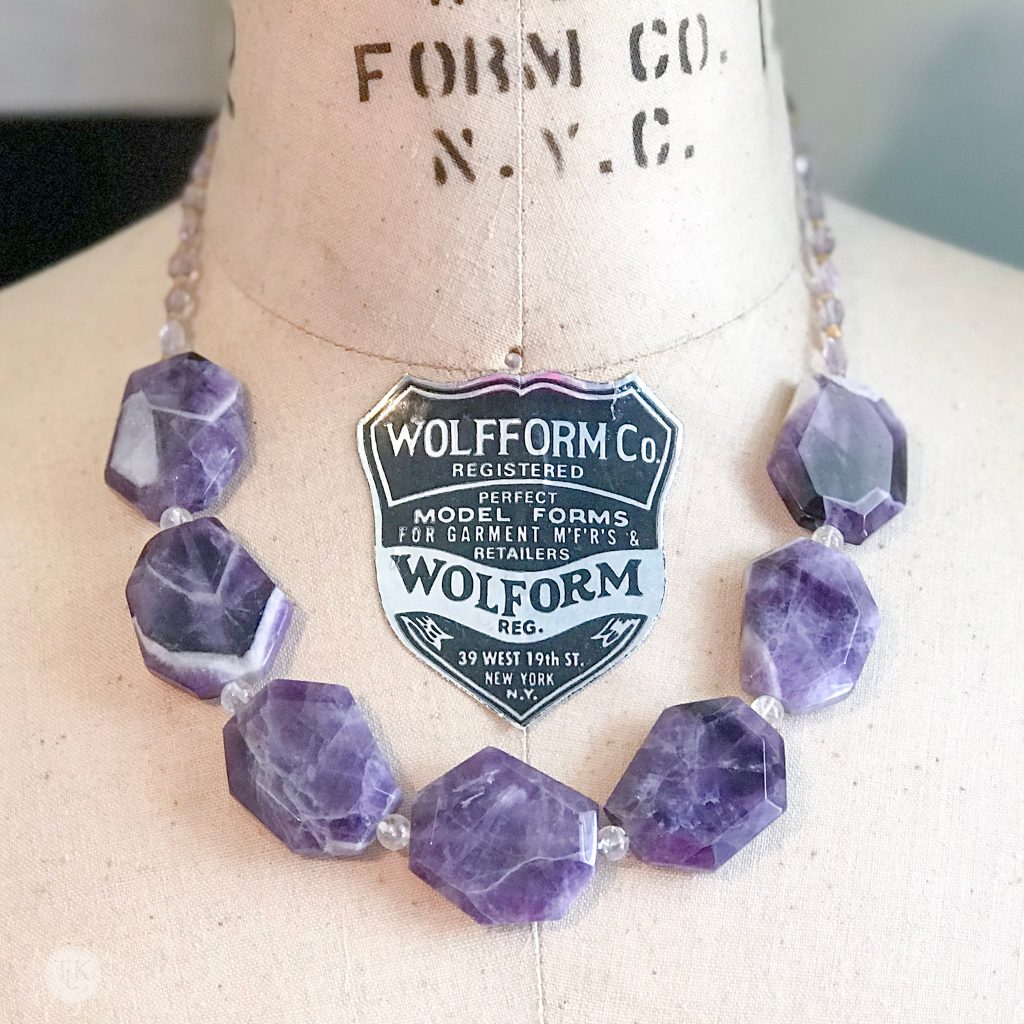 Amethyst is formed when iron is present in or near the Quartz and Citrine is is formed by ferric impurities.  Both are formed because of the presence of iron and maybe that explains why the two work well together when making jewelry.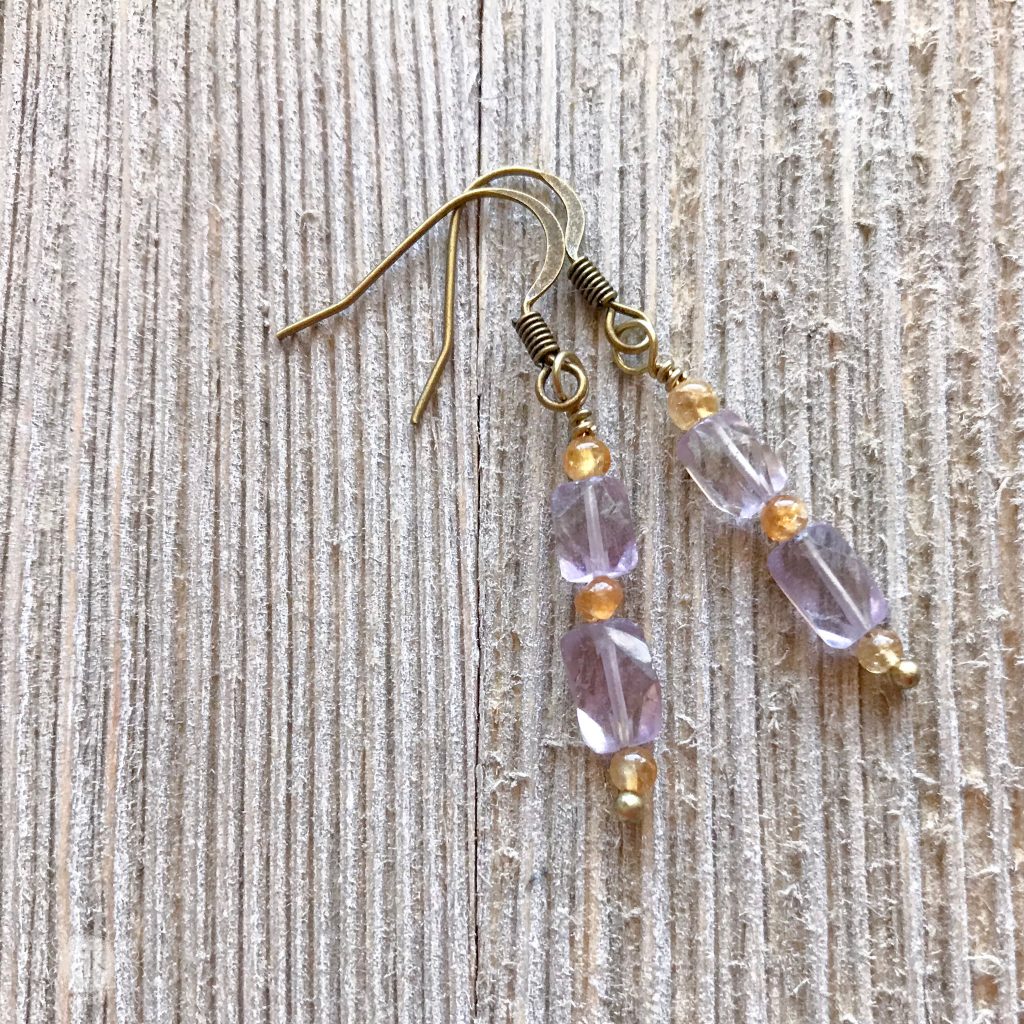 I also made matching pierced earrings.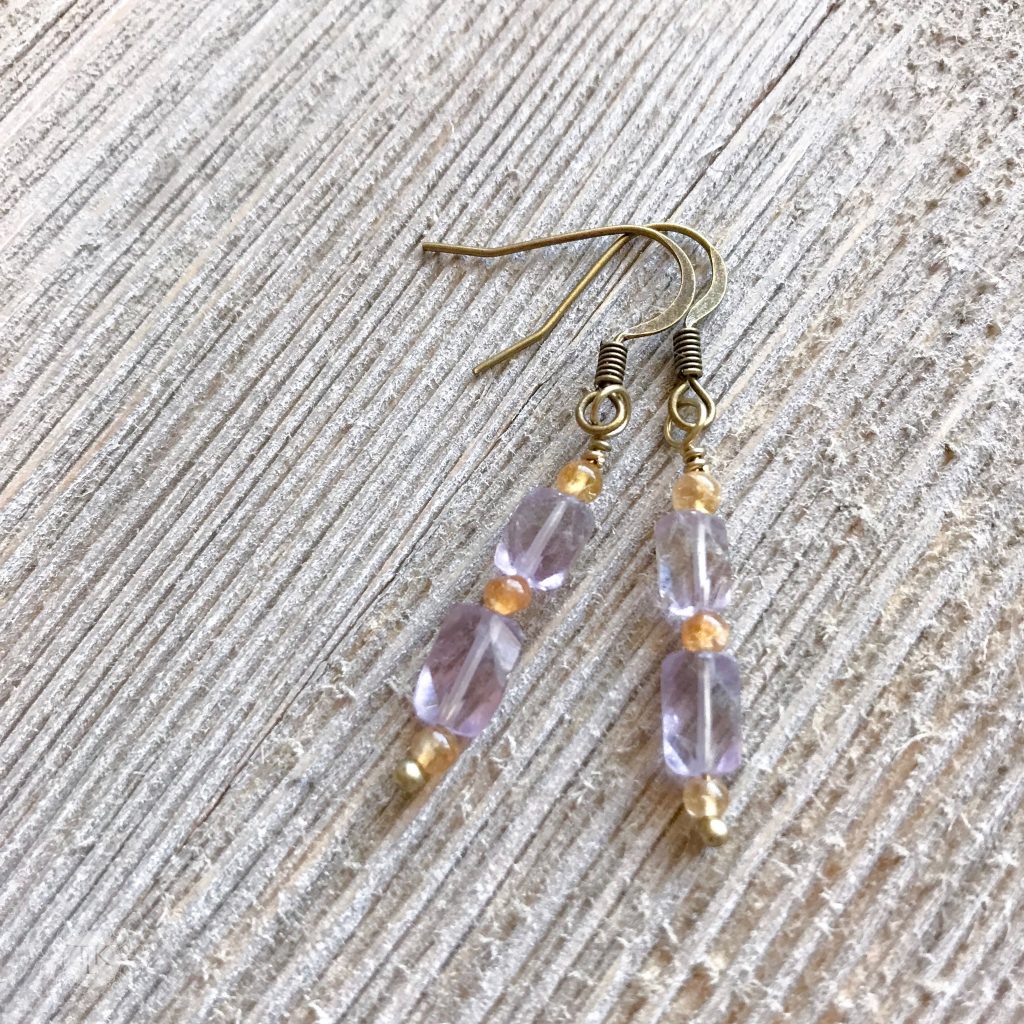 I used the pale lavender faceted Amethyst and darker Citrine round beads.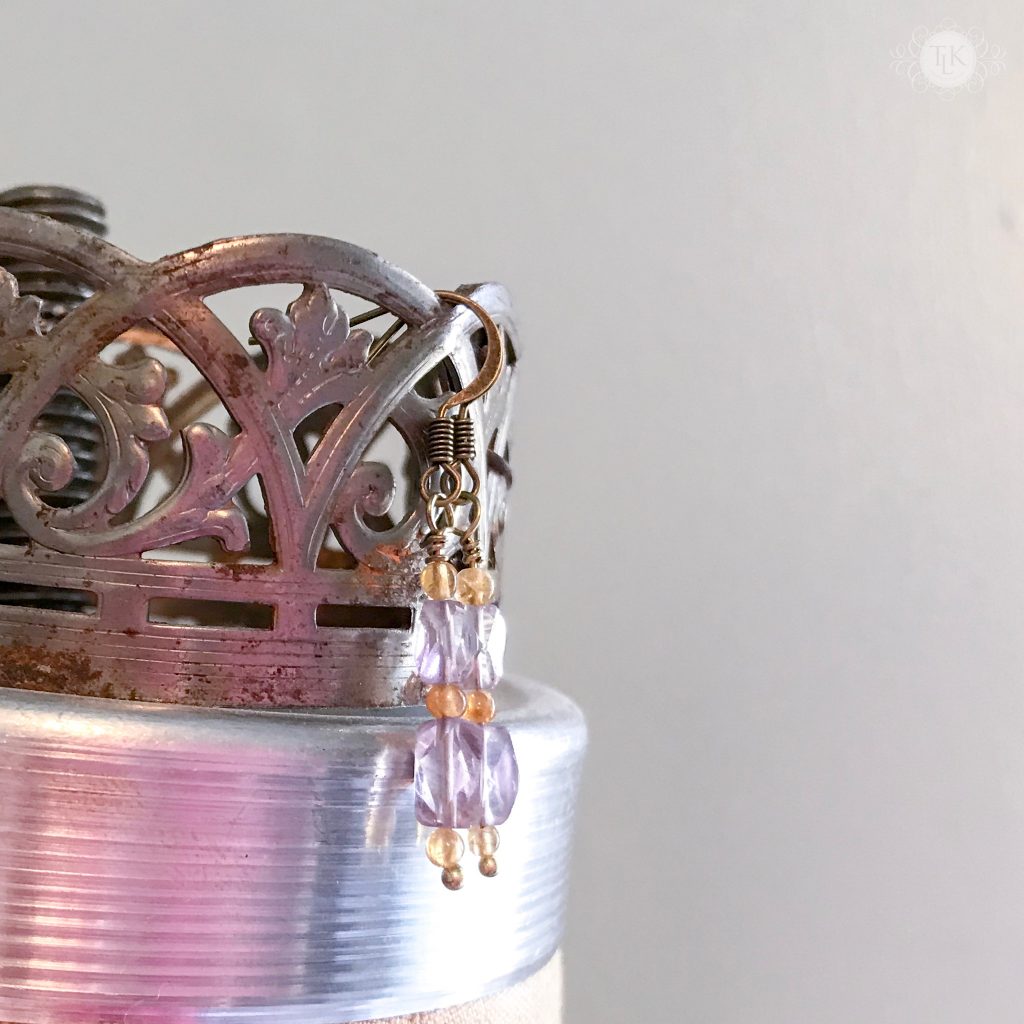 They are lightweight and have brass ear wires.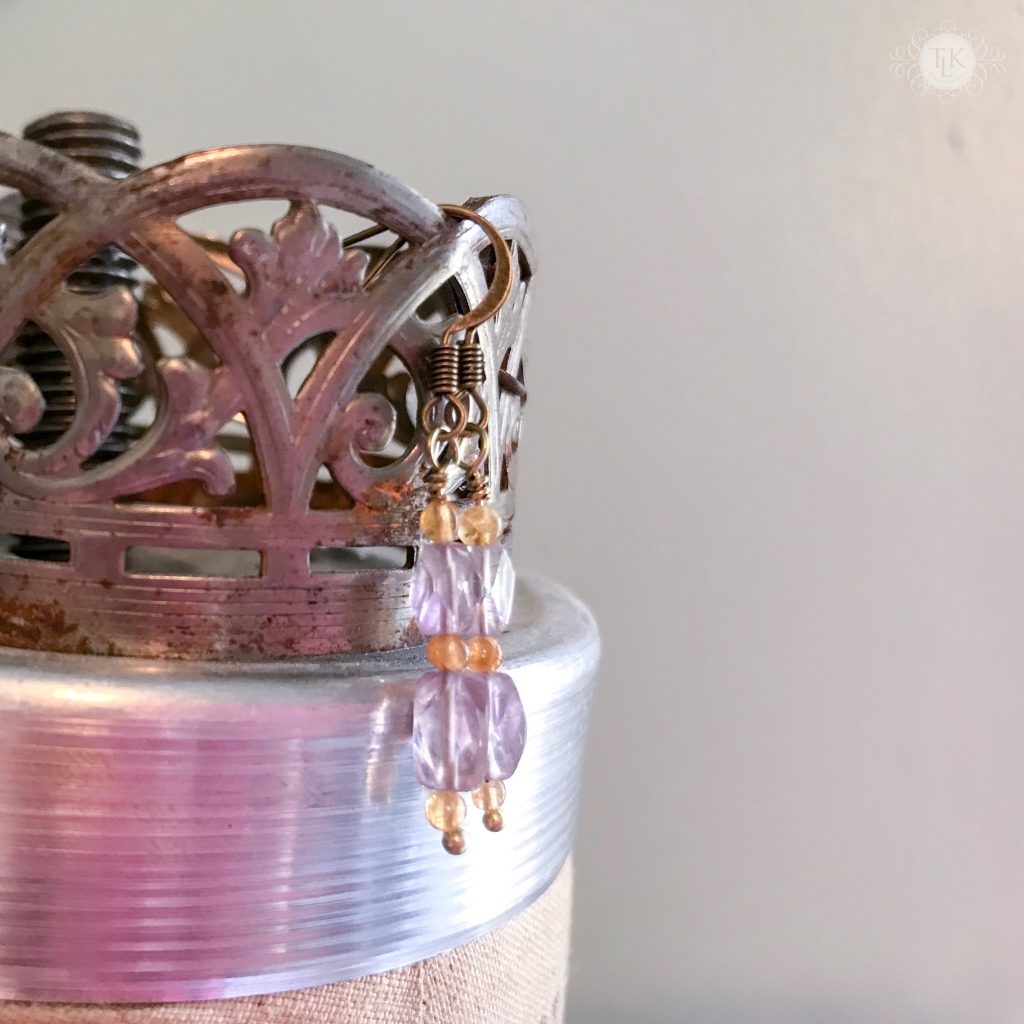 They are very delicate and show how pretty the two gemstones work together.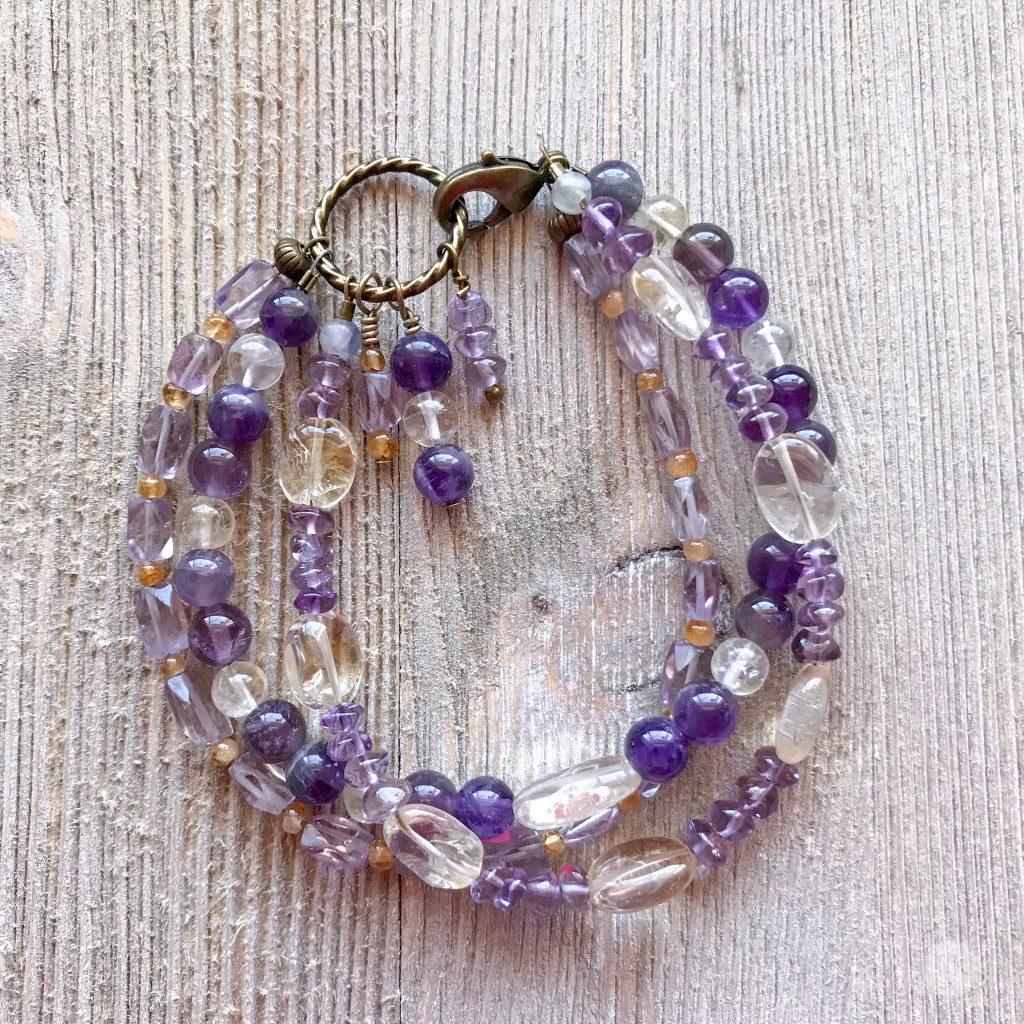 There is also a triple strand matching bracelet.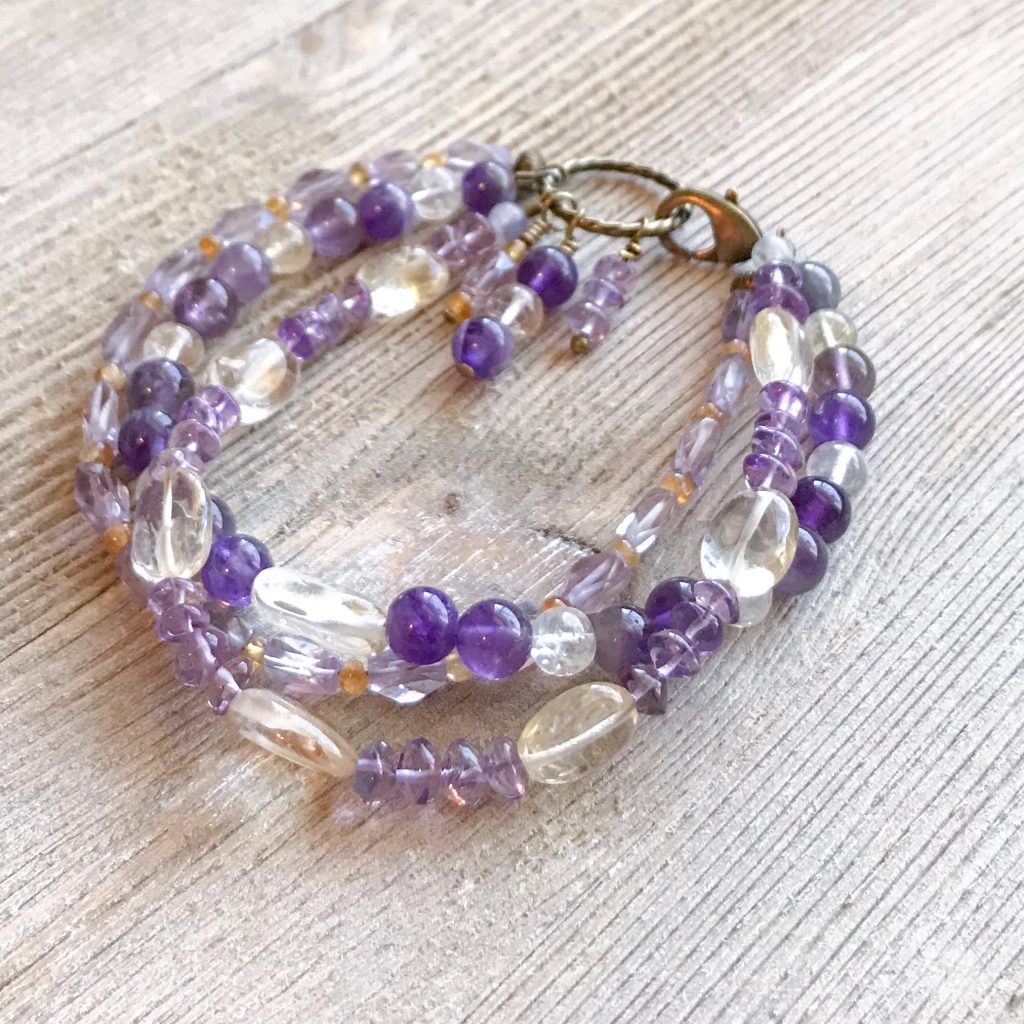 Because there were three strands, I brought in some different Amethyst and Citrine gemstones.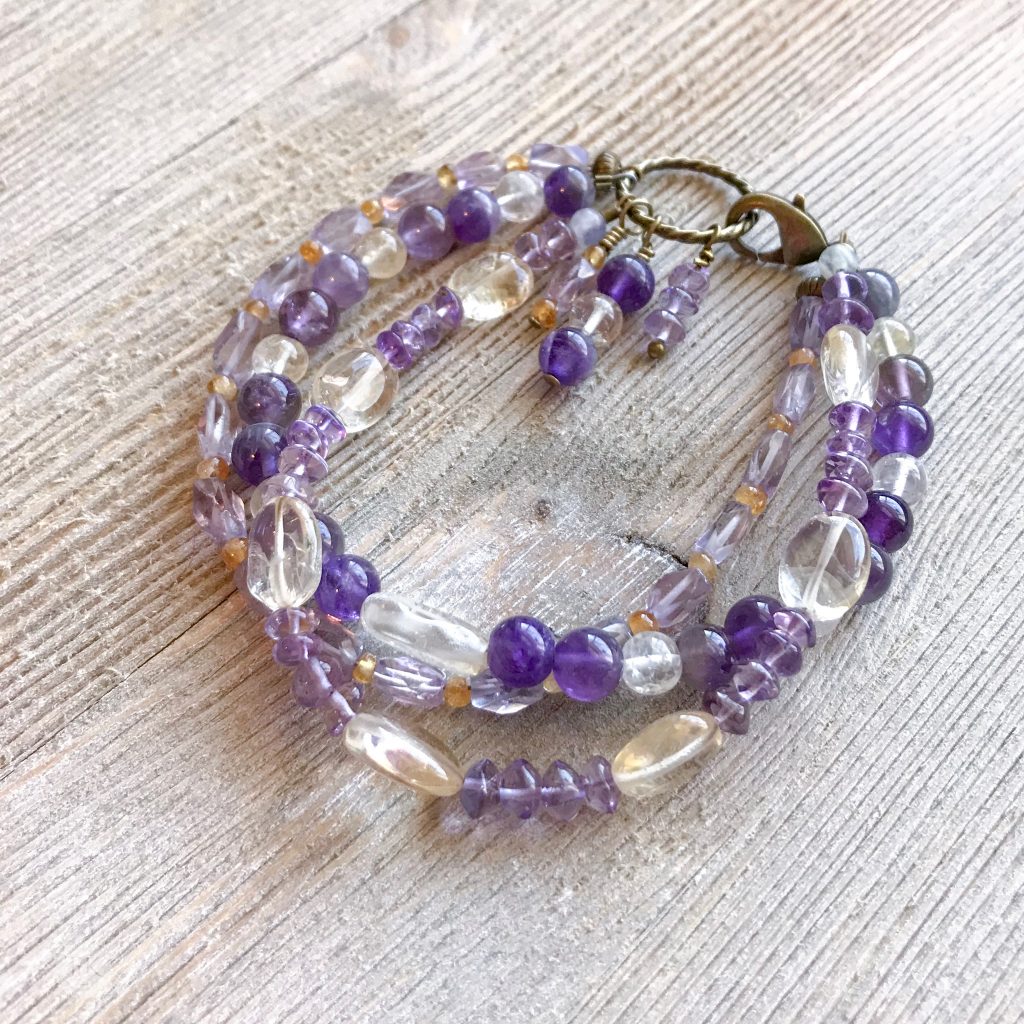 I used some pale oval Citrine and round beads along with dark Amethyst round beads and lighter Amethyst roundels.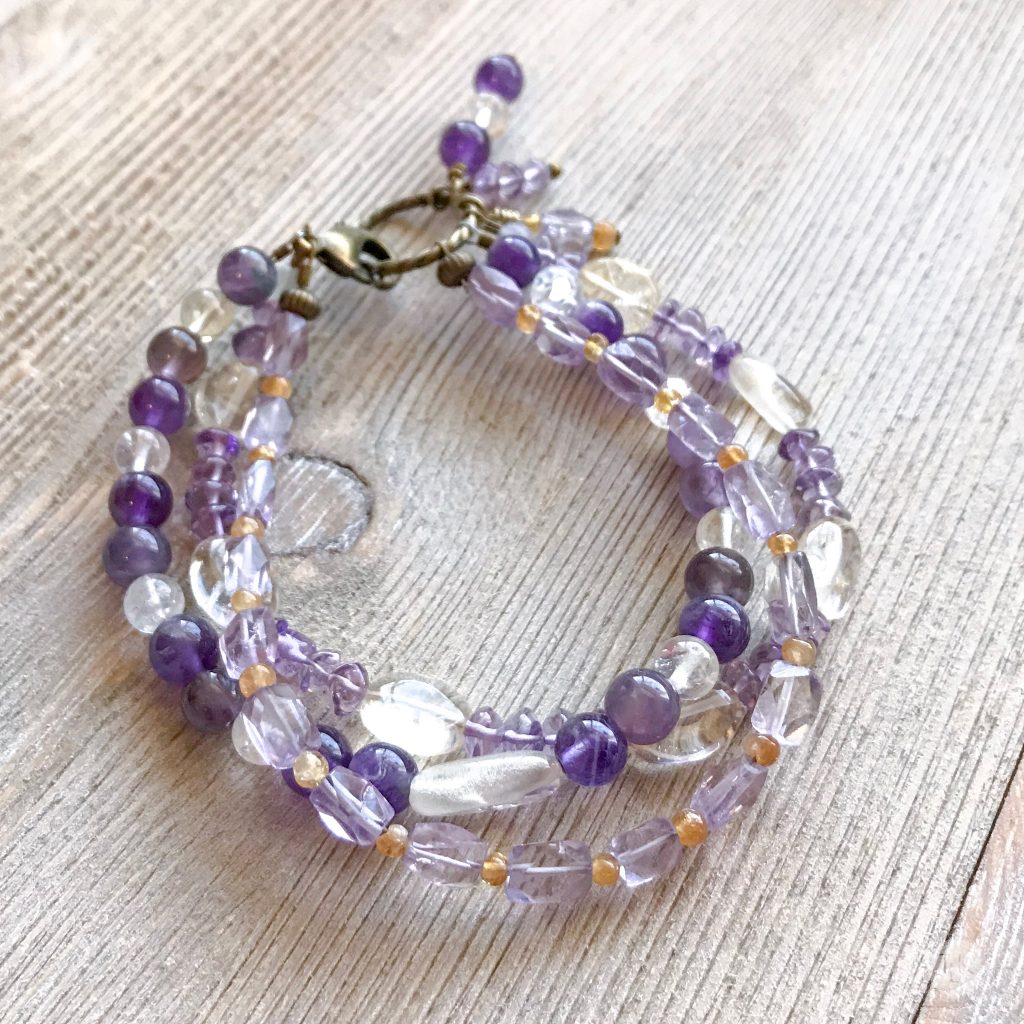 I made sure to include one strand of the faceted Amethyst that matches the necklace and earrings.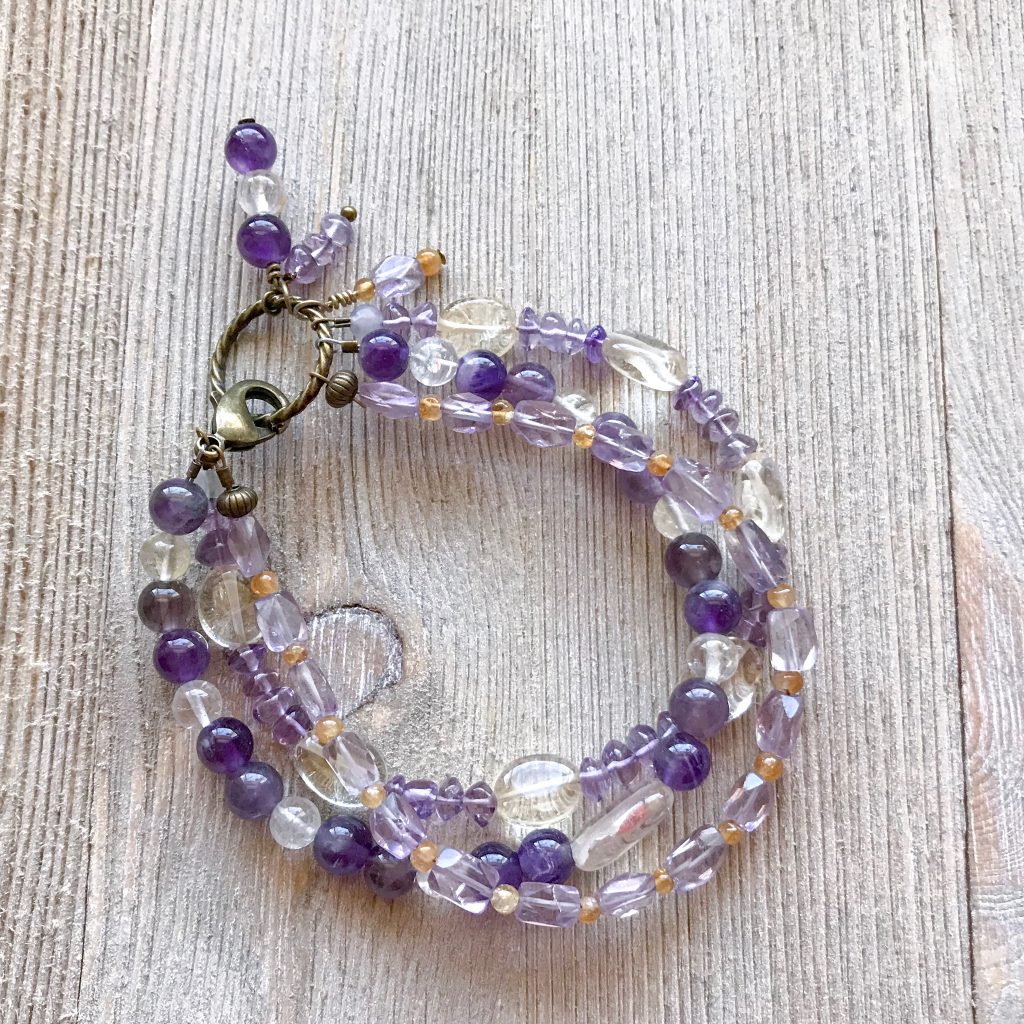 The bracelet has a brass lobster claw clasp and several dangles for extra movement.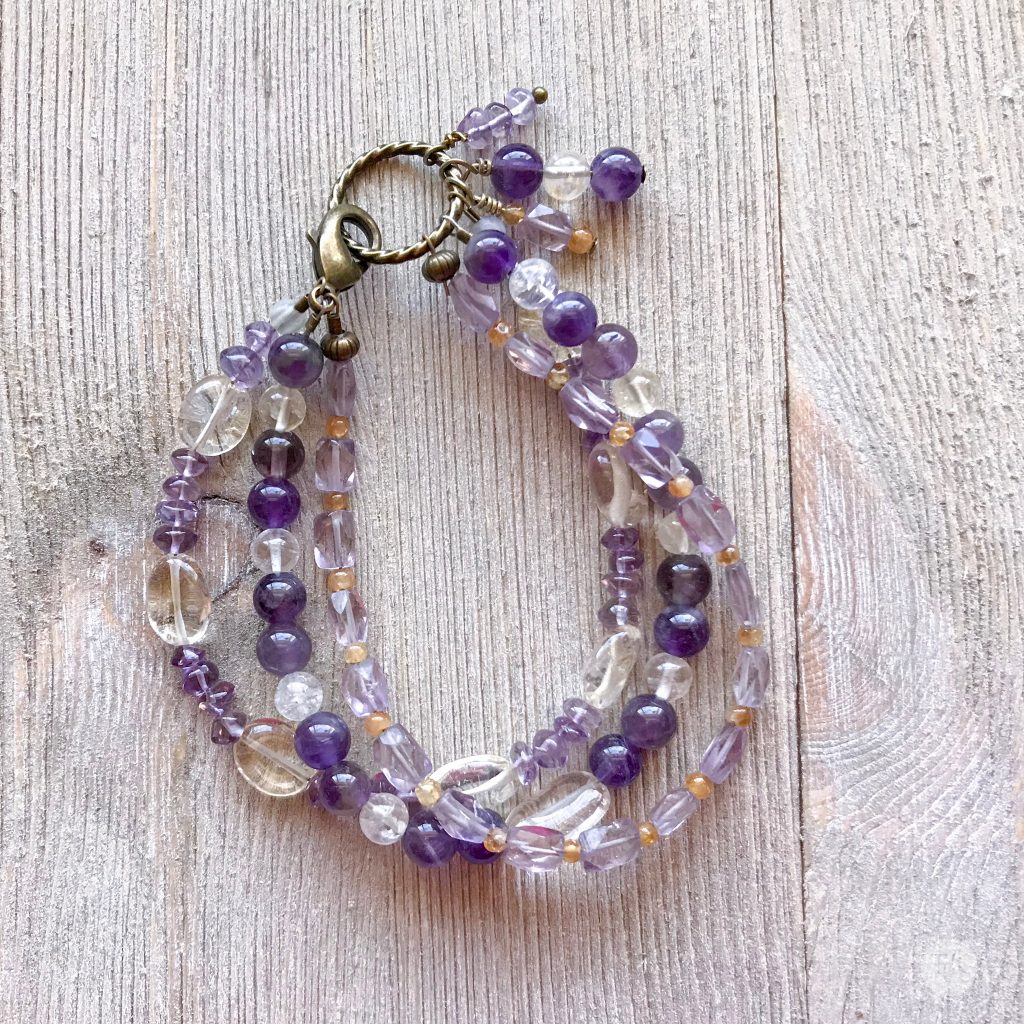 It's a very pretty set.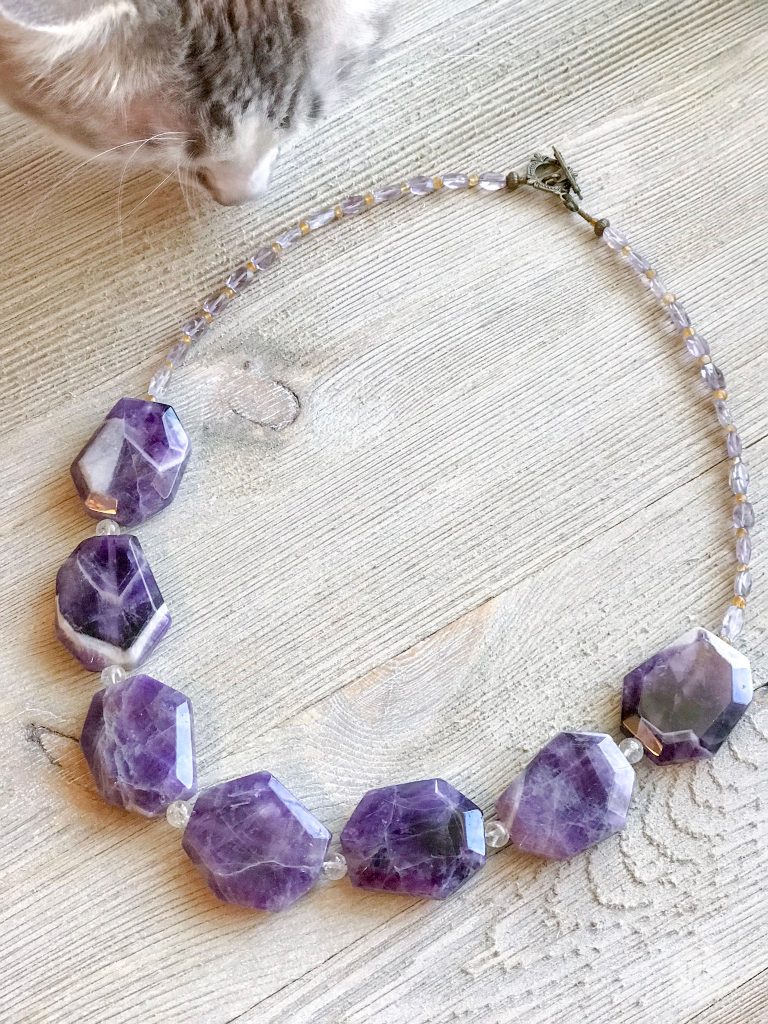 Even my assistant Katiebelle agrees!
SaveSave
SaveSave