A while back I shared a new group of jewelry I had made inspired by an Estate Sale find.  I even incorporated some yard sale finds into the final product using Freshwater Pearls and Kyanite.  Well, that was not the only jewelry I made using yard sale finds.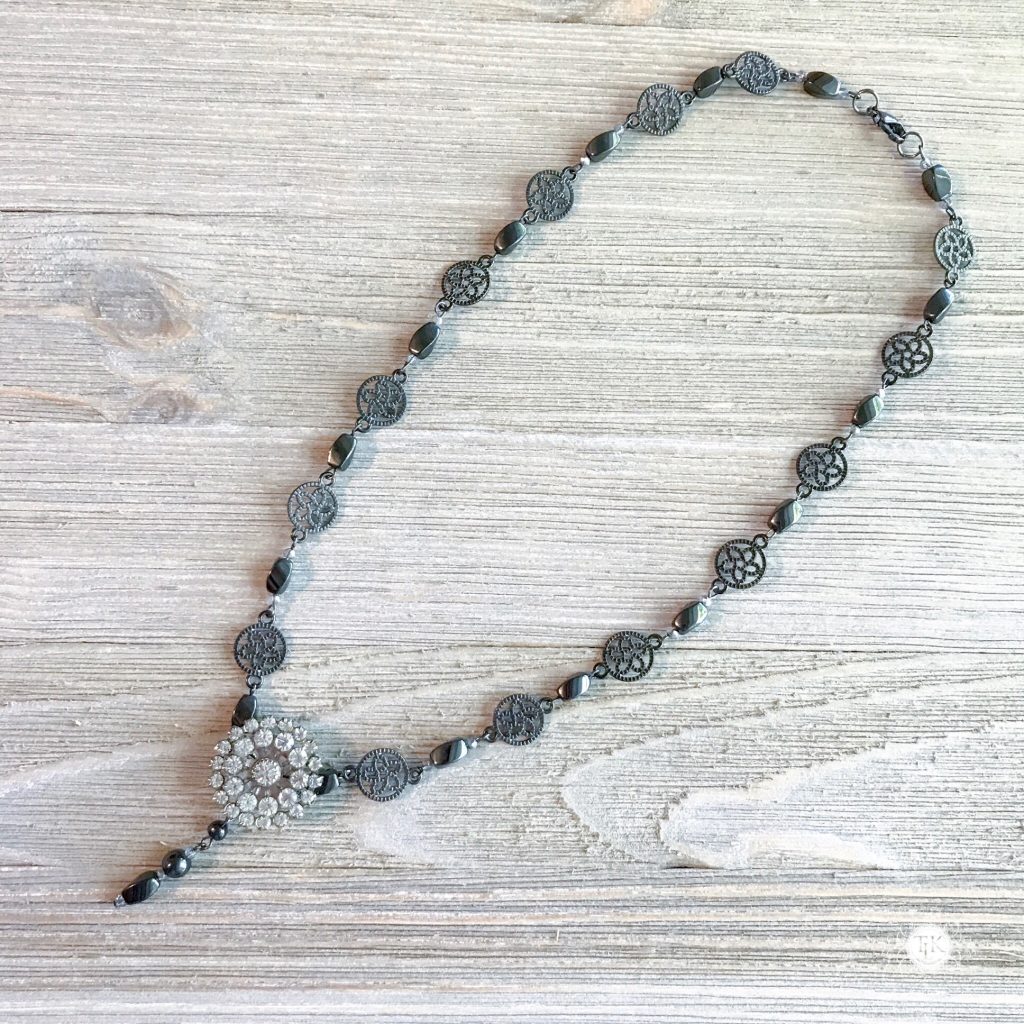 I also made this lovely necklace by using a vintage rhinestone costume jewelry brooch as a pendant.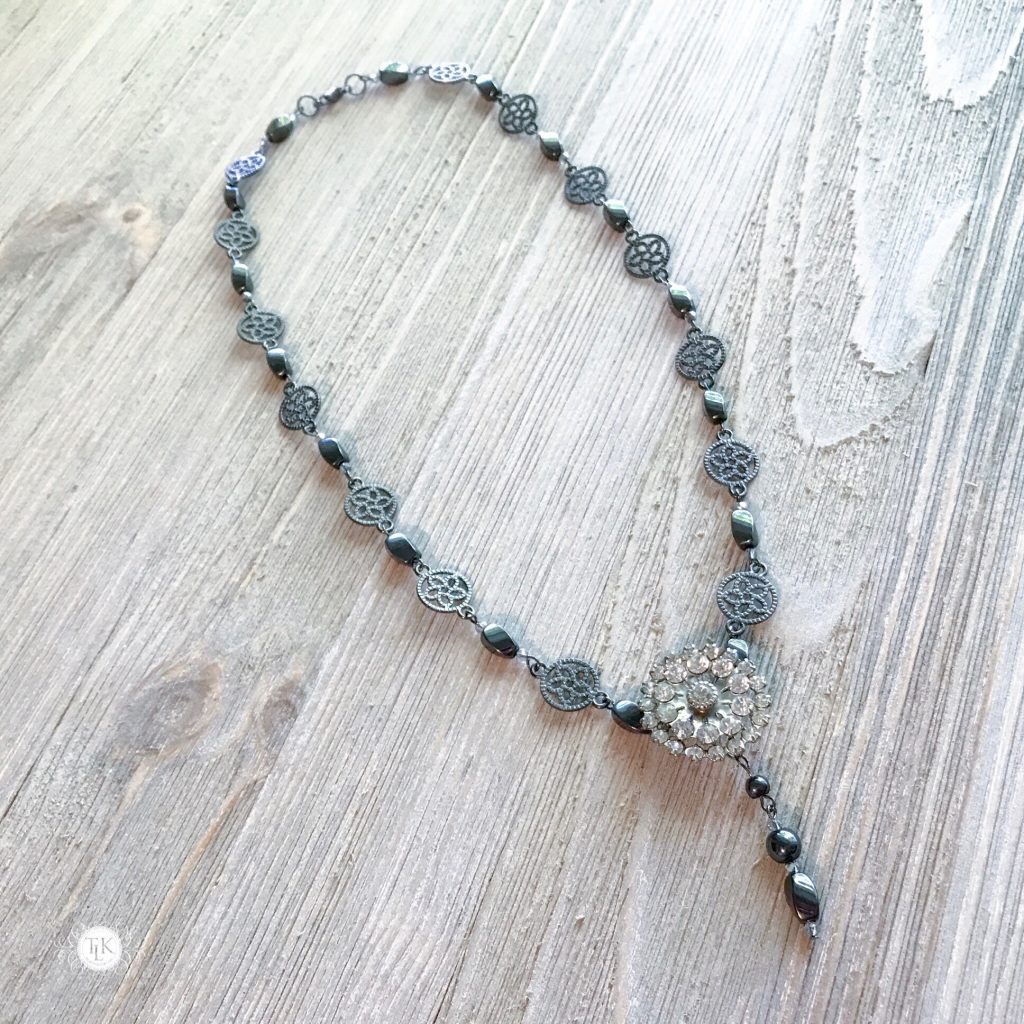 I paired it with Hematite for a sophisticated and elegant look.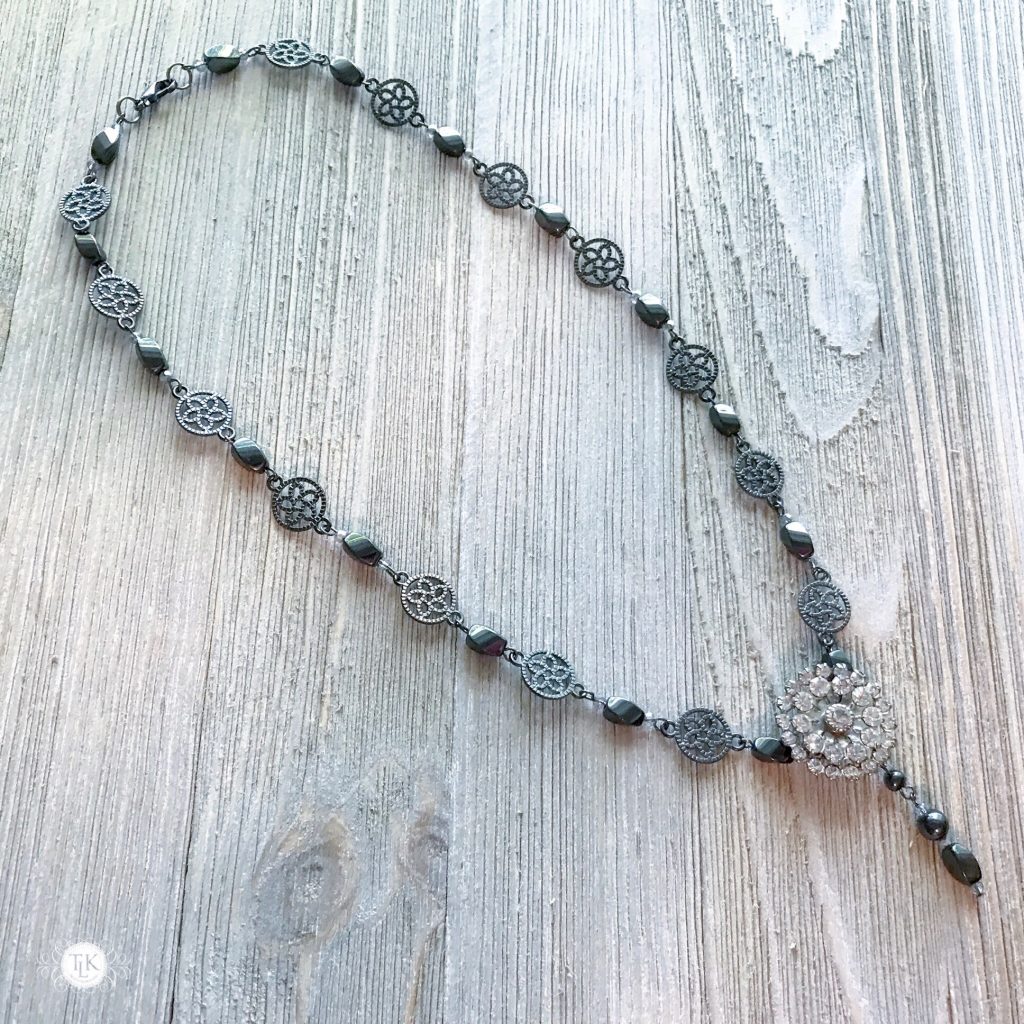 I also used some black nickel daisy flower disc chain and silver glass crystal seed beads.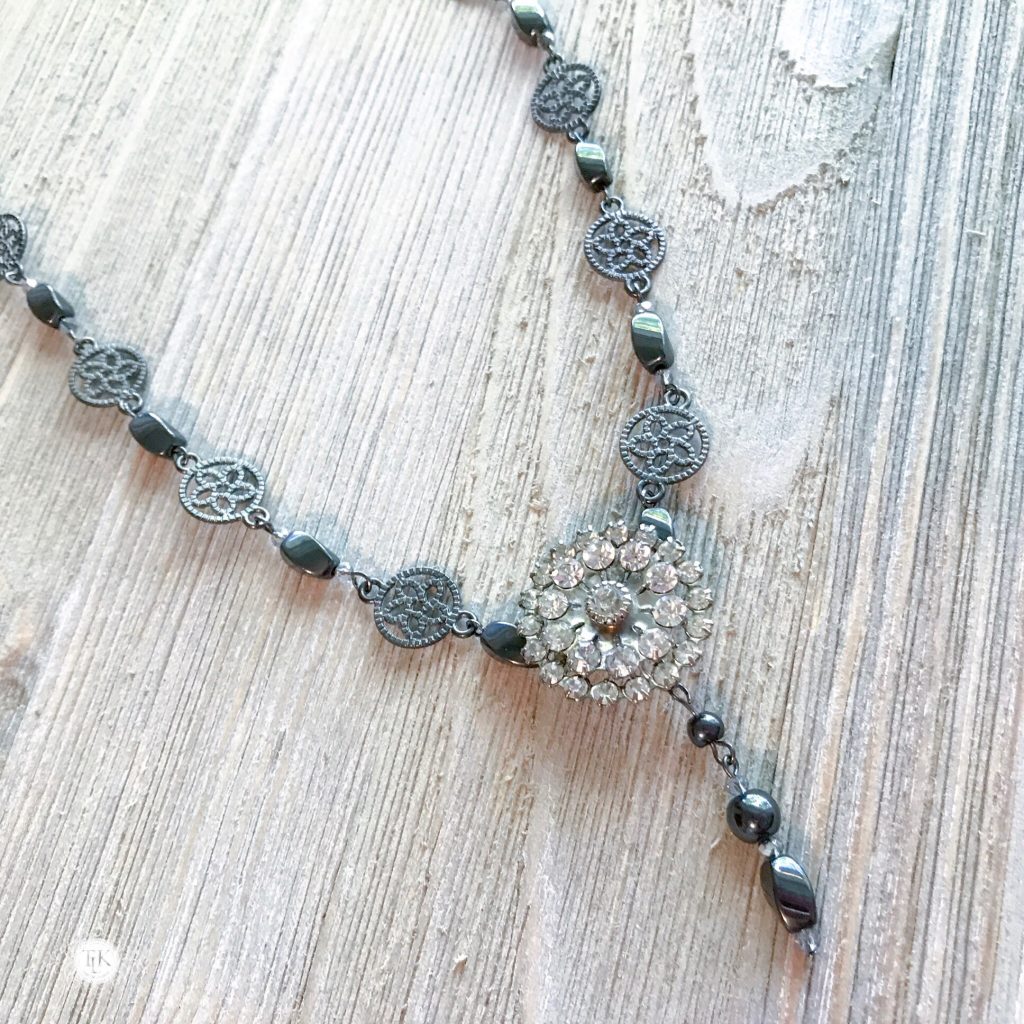 And I used gunmetal wire findings.  I think I have only made one other necklace using gunmetal so this was a little different look for me to create.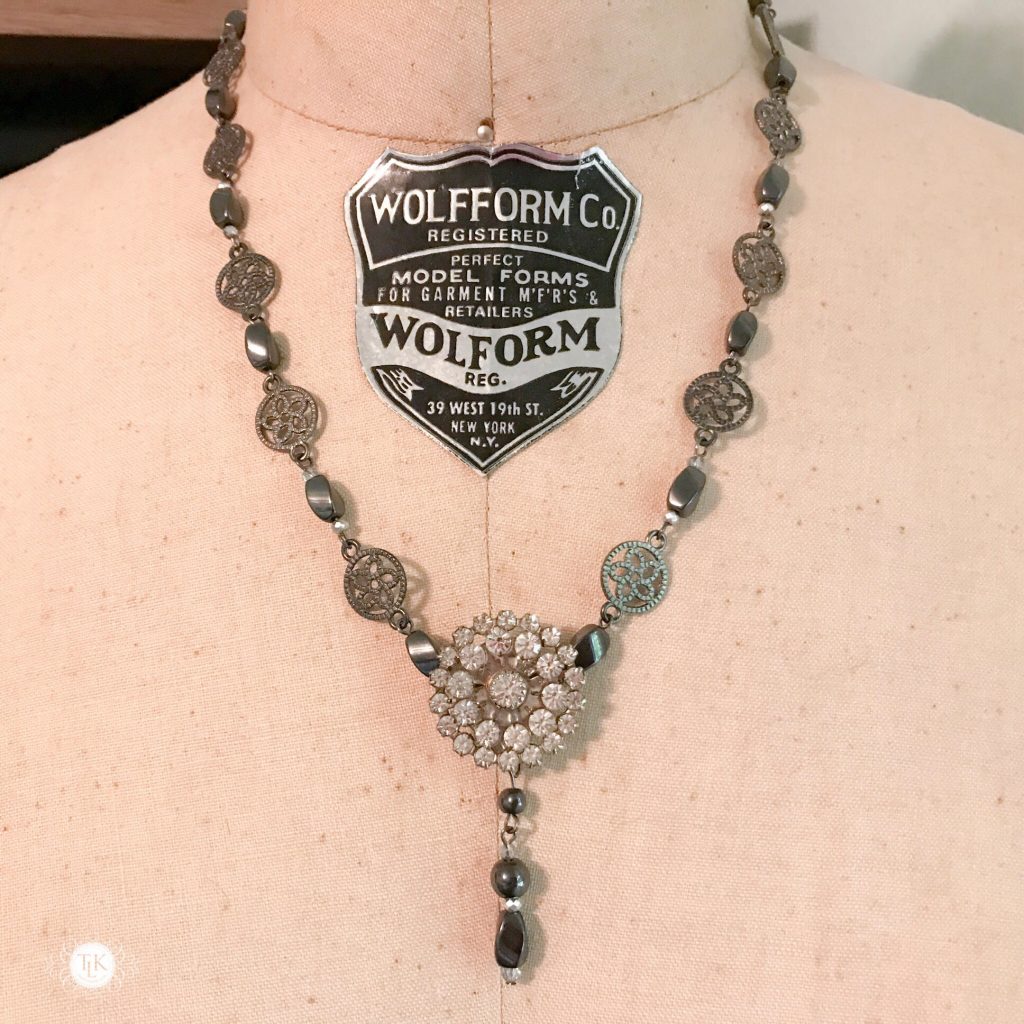 I think it turned out nicely, as you can see on Maud.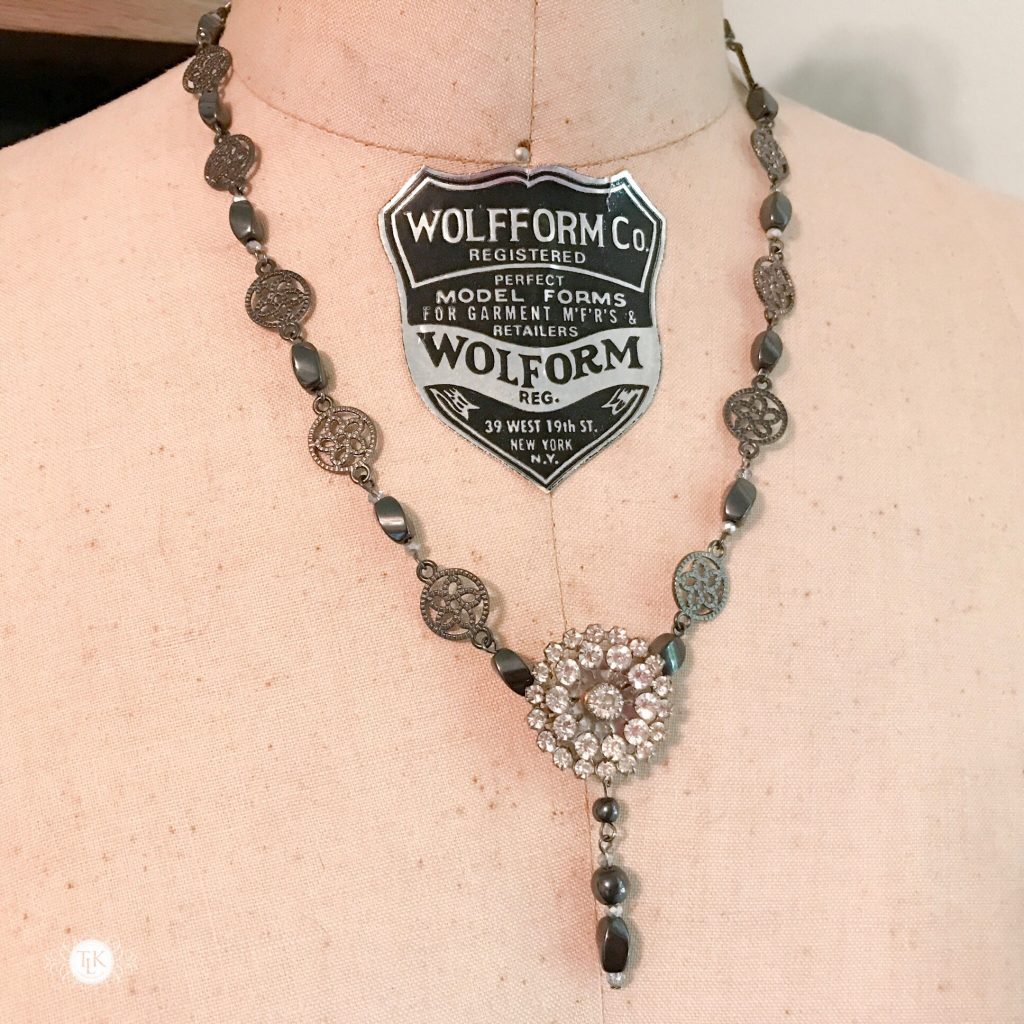 The Hematite is magnetized and has a nice polished look to the dark gray beads.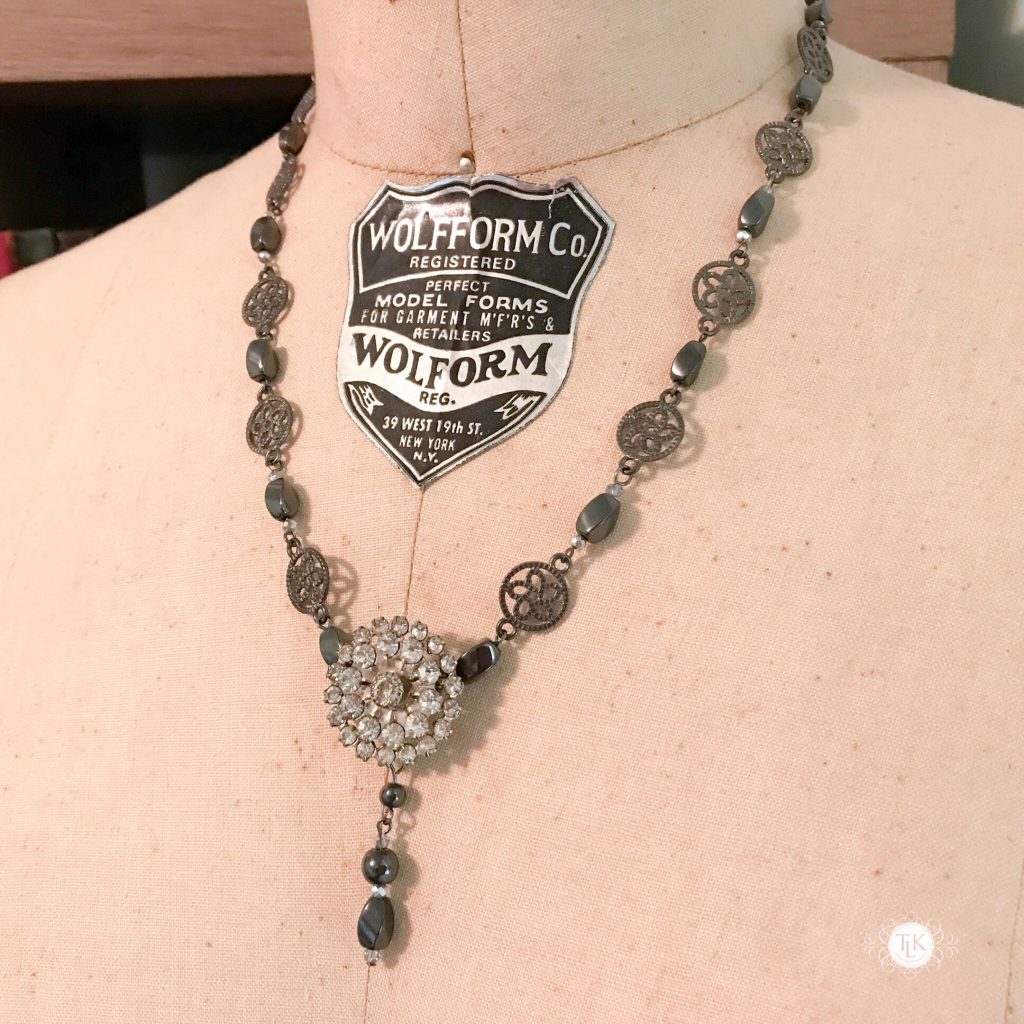 They make the necklace have a more formal look.  I love how they can catch the light, too.  They almost have a glass like quality.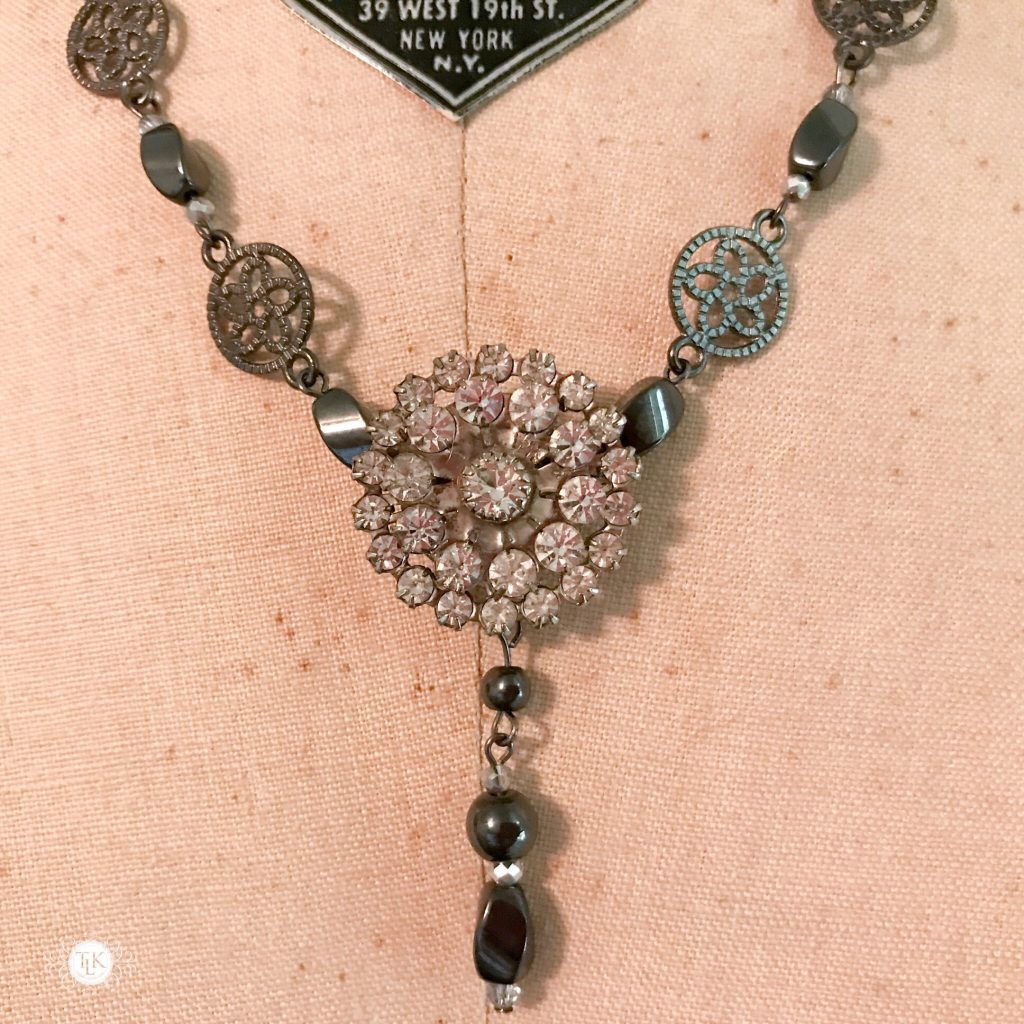 I love when I can rescue an old piece of jewelry that no-one wants any longer and turn it into something new and fun to wear.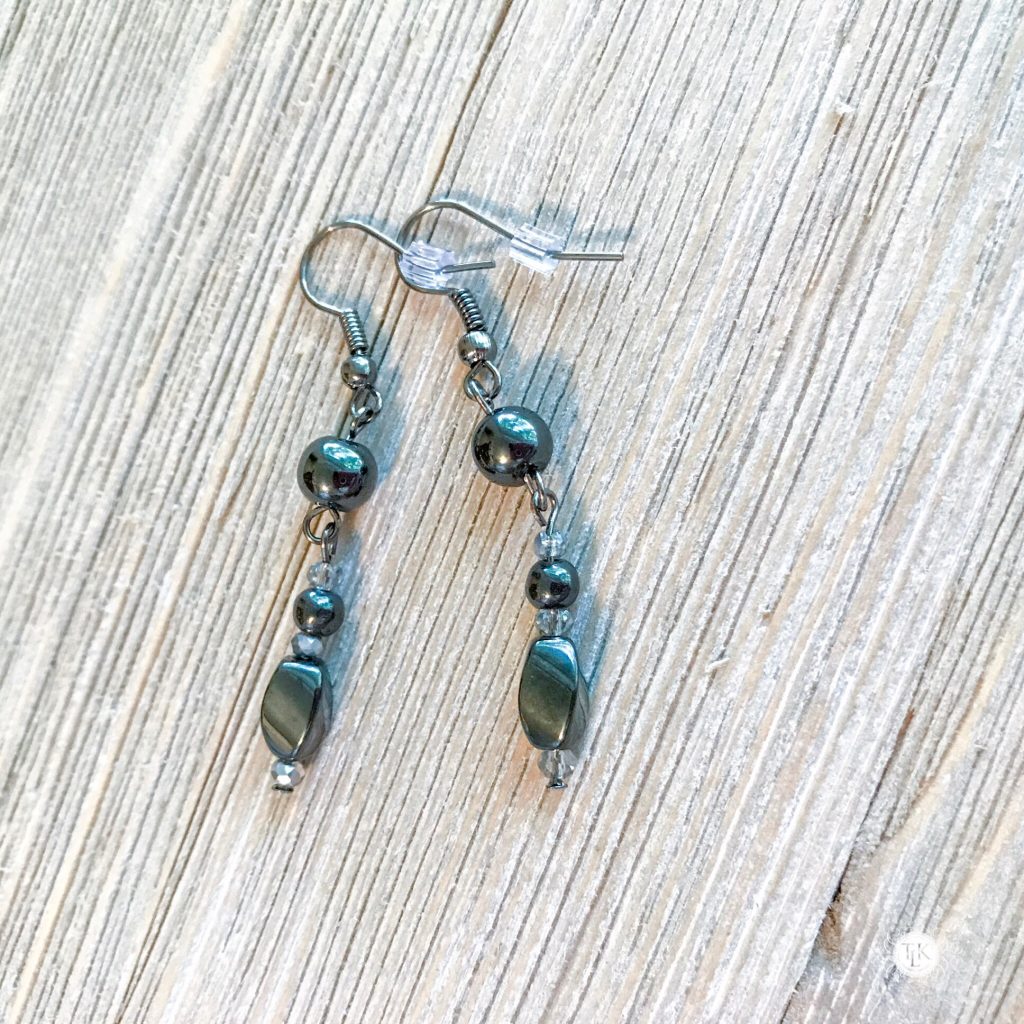 The pierced earrings are very simple.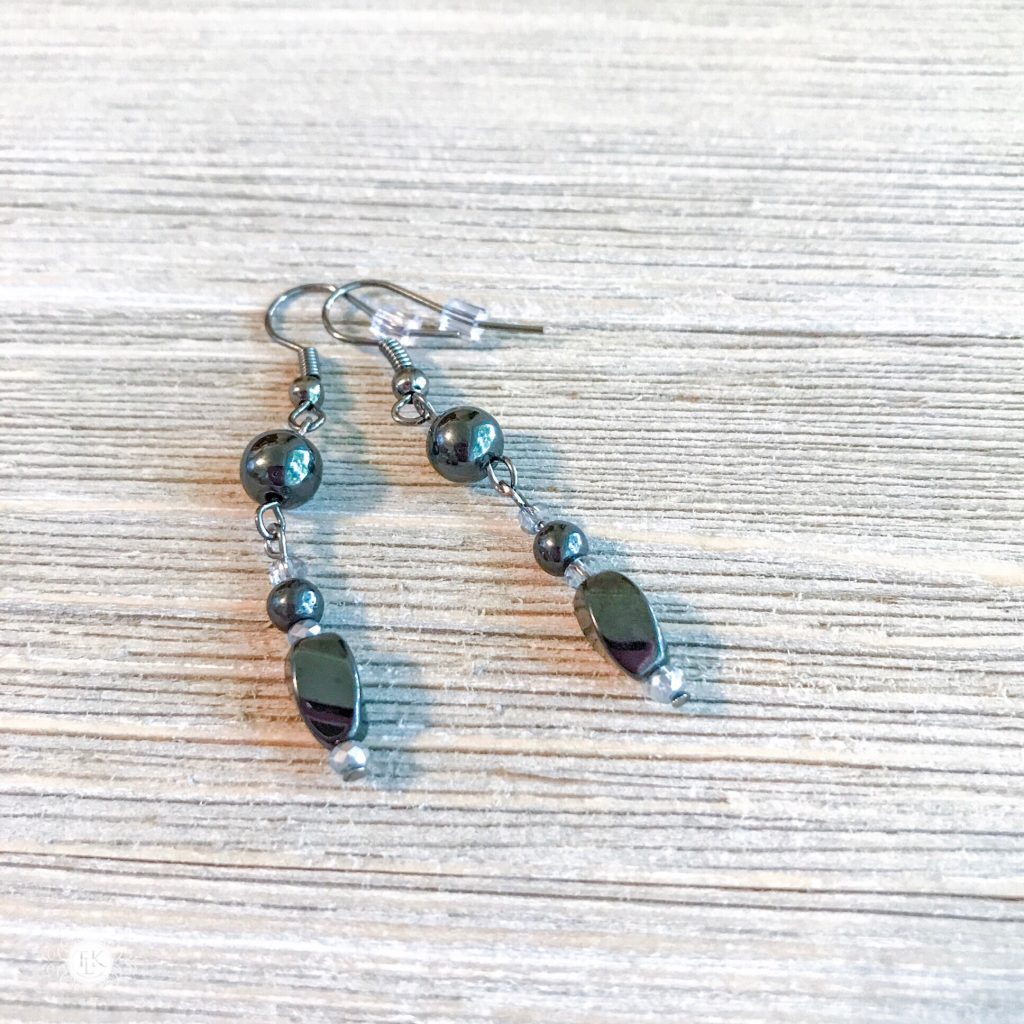 And here you can really see how reflective the Hematite is.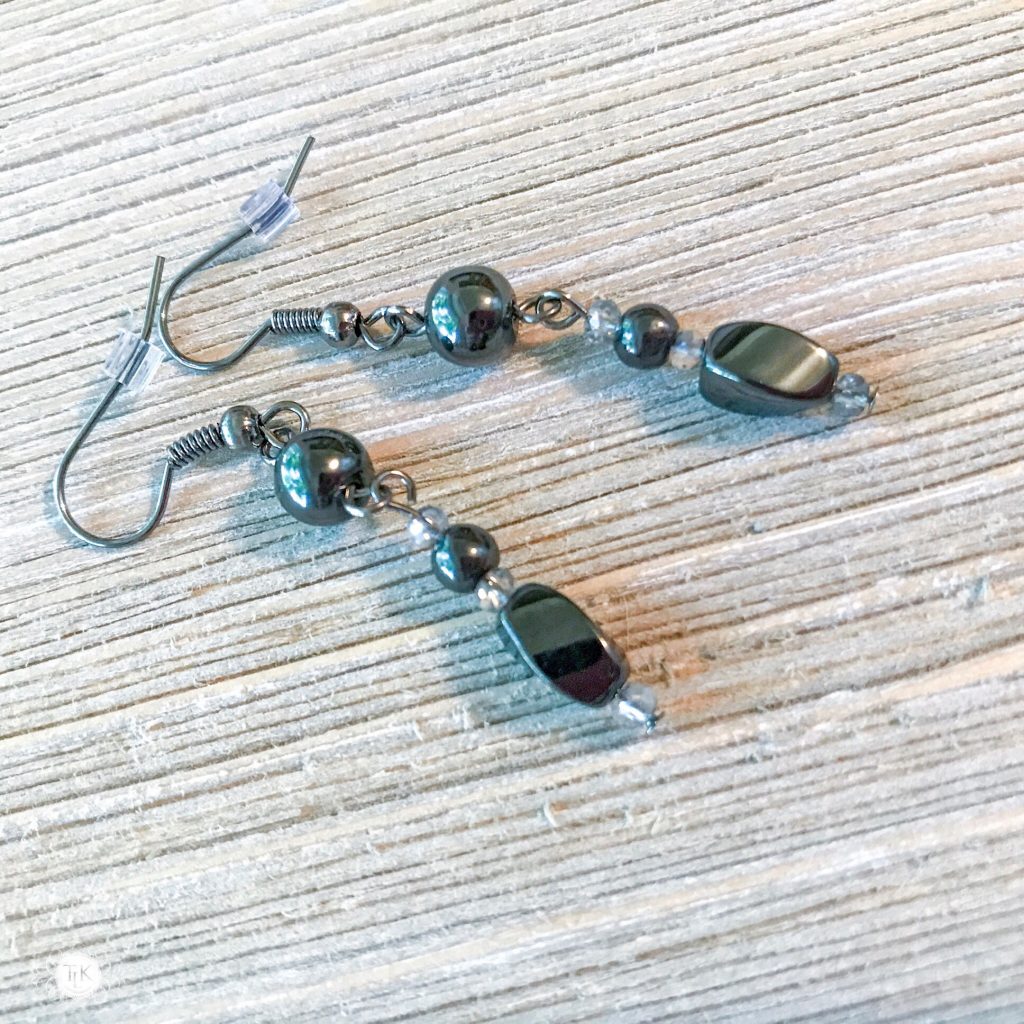 It comes from iron ore and has a grounding and stabilizing quality.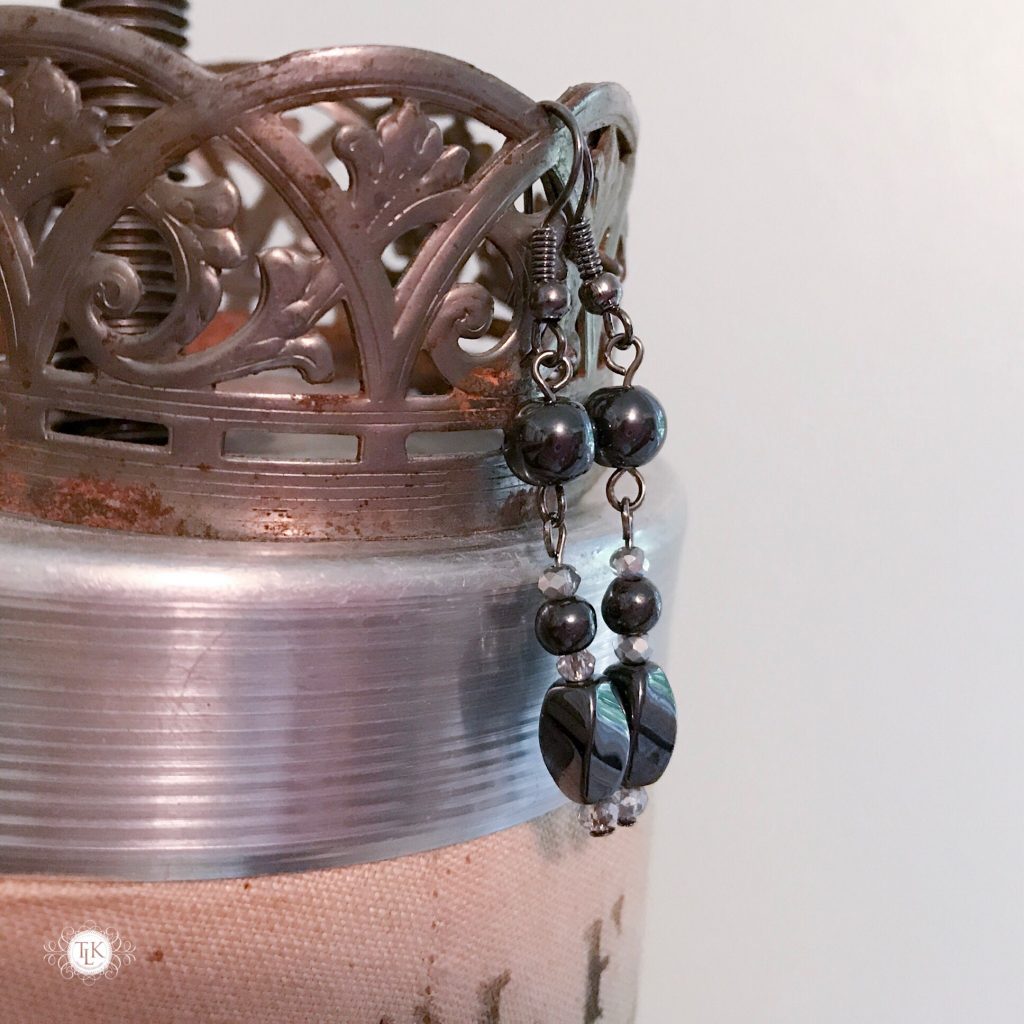 And here you can see the magnetic properties at work – the lower parts of the earrings were stuck together in this photo.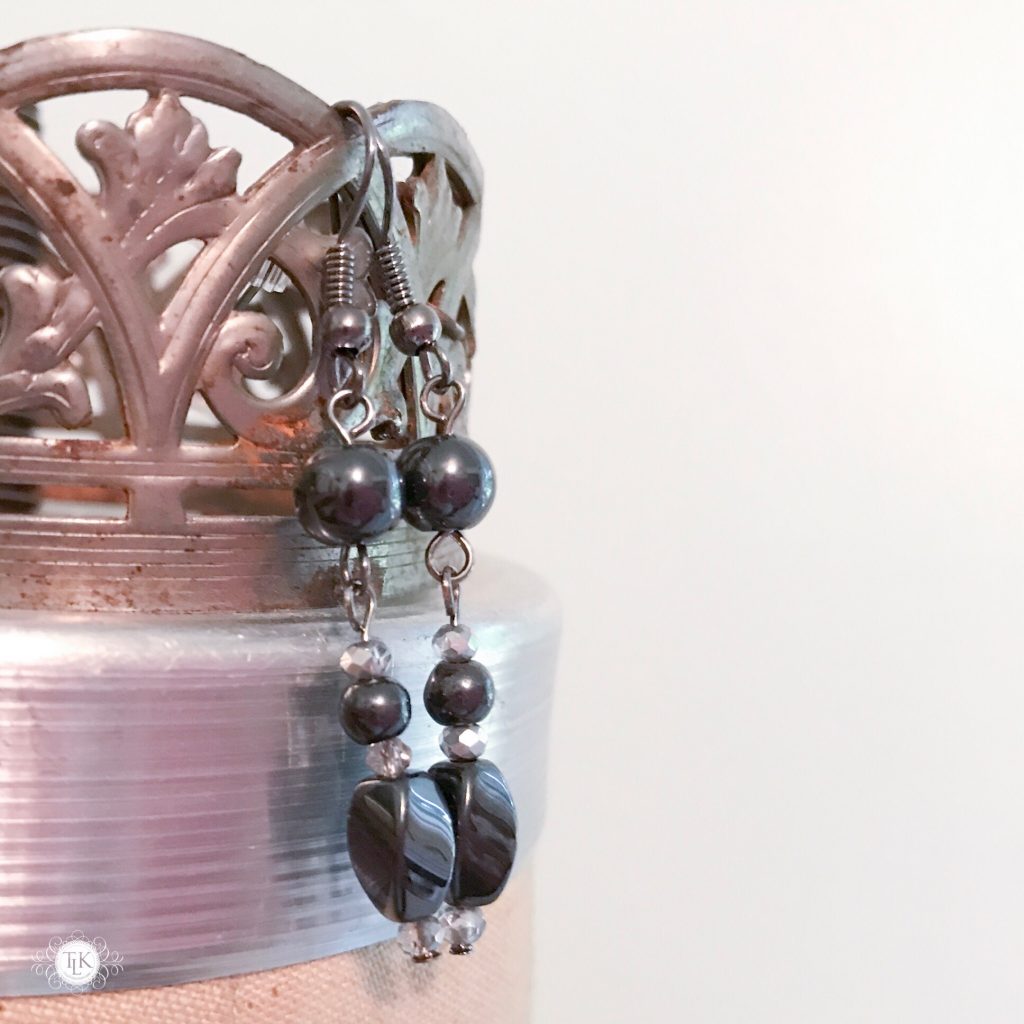 I really do like using Hematite and it had been a while since I had made any jewelry with these pretty beads.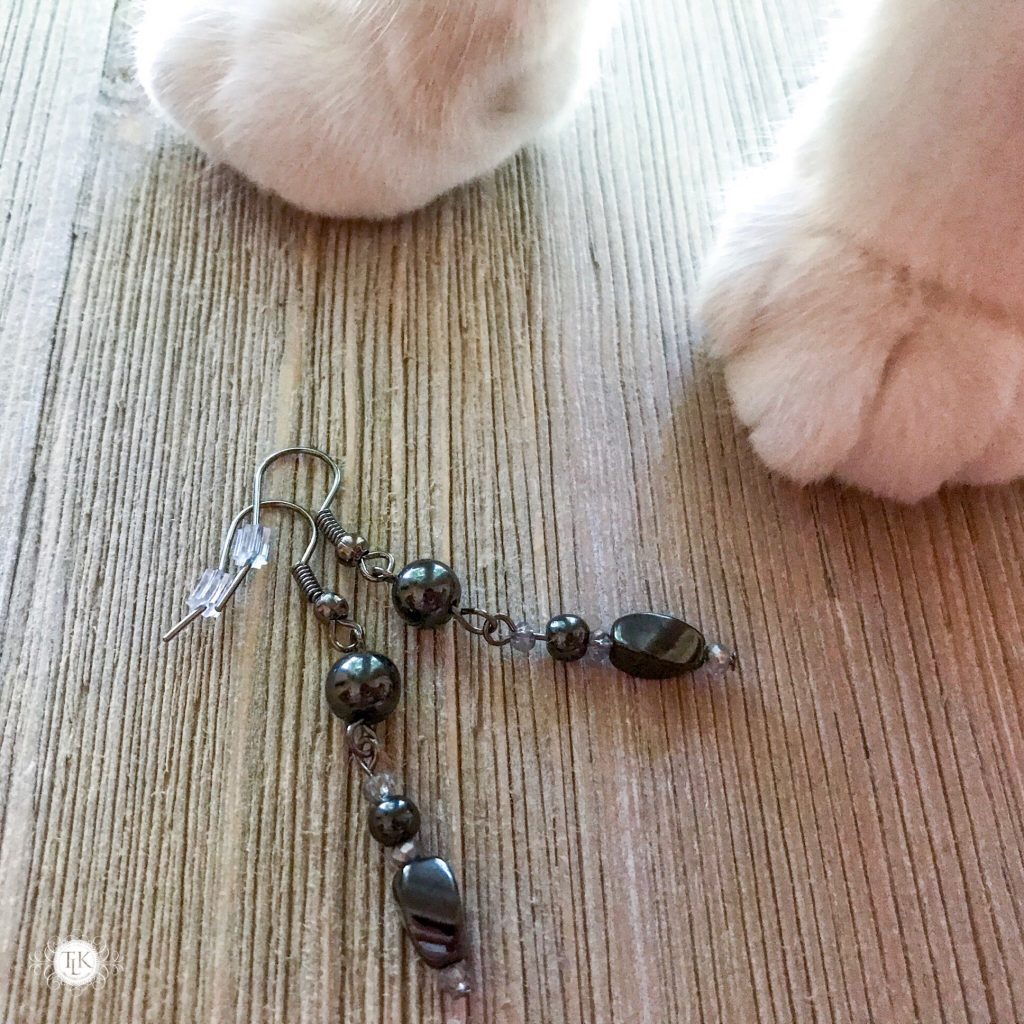 Even my photo assistant Spencer approved!