Today I am just sharing a necklace with you.  And a pair of earrings.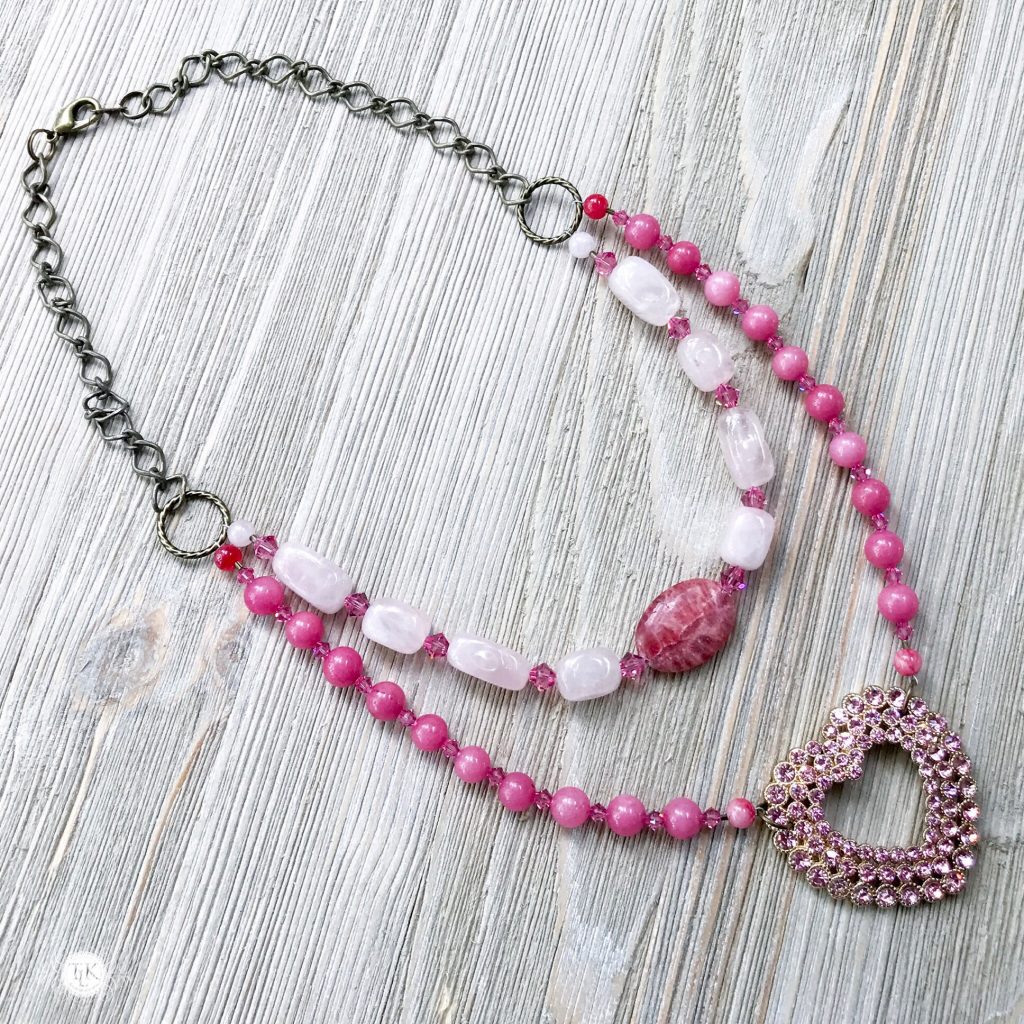 It's another necklace made using a piece of costume jewelry as the pendant.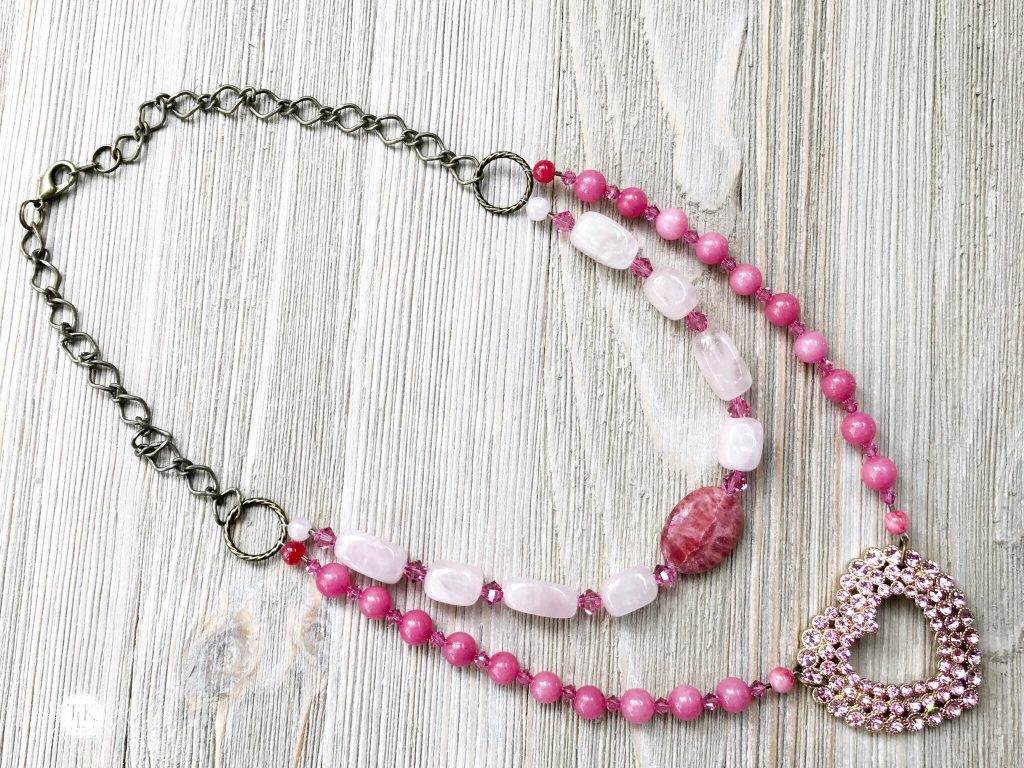 The pendant is a large rhinestone pink heart brooch.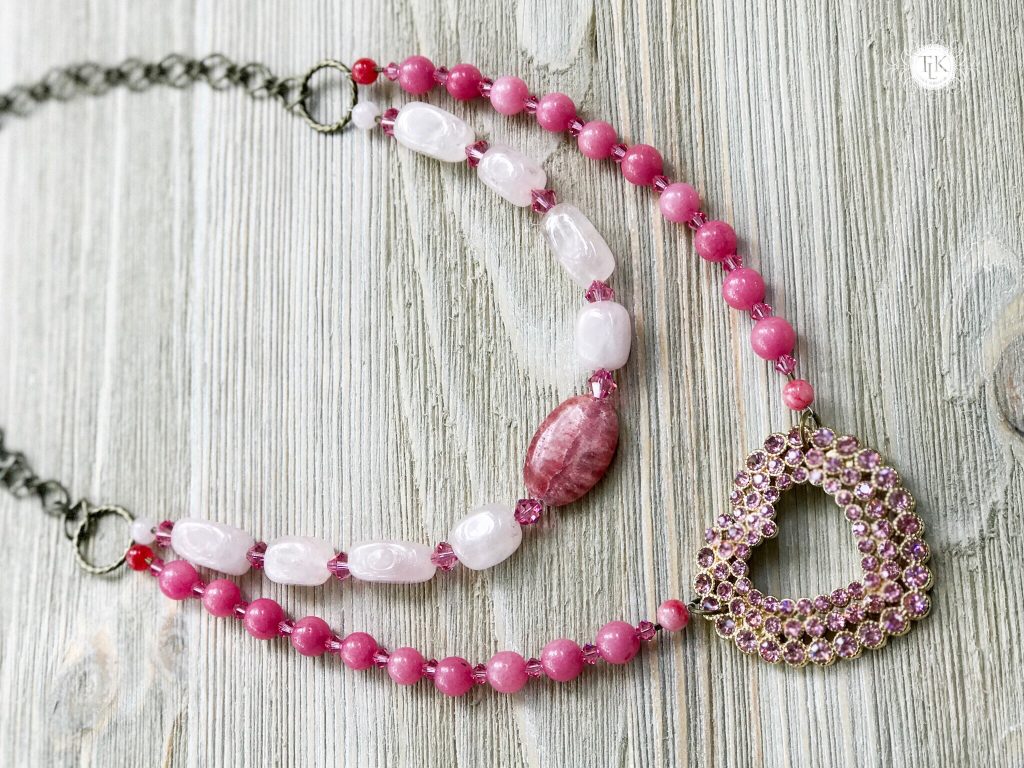 I added Rhodonite and Rose Quartz.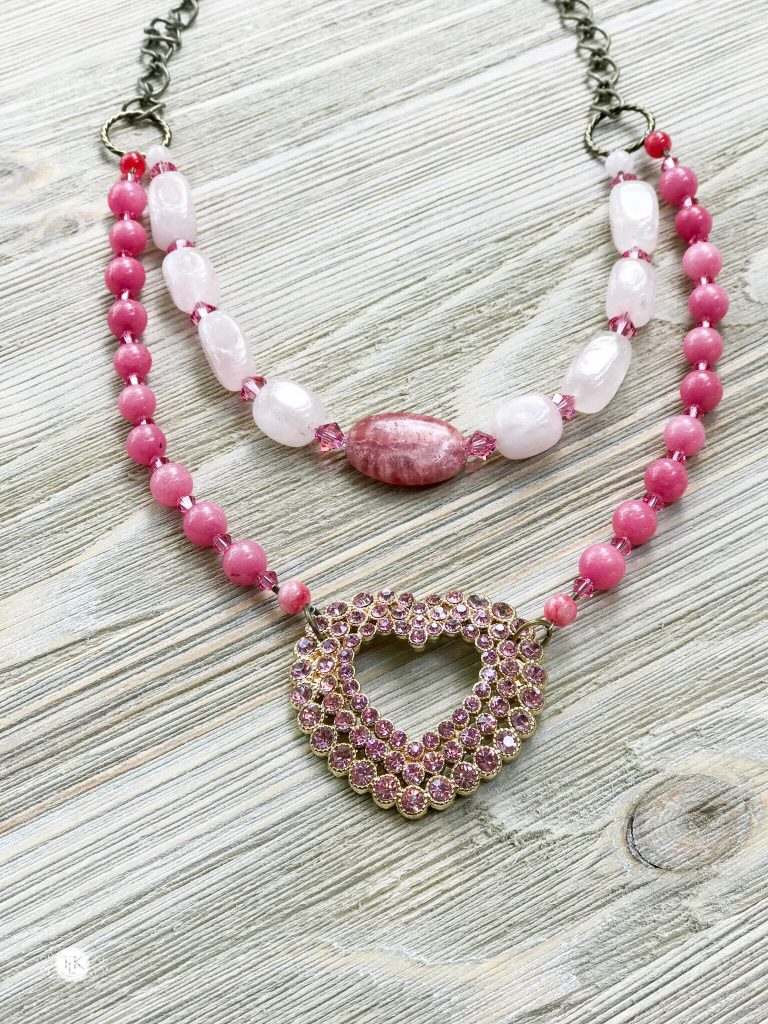 Along with some hot pink Swarovski Crystals.
And brass chain.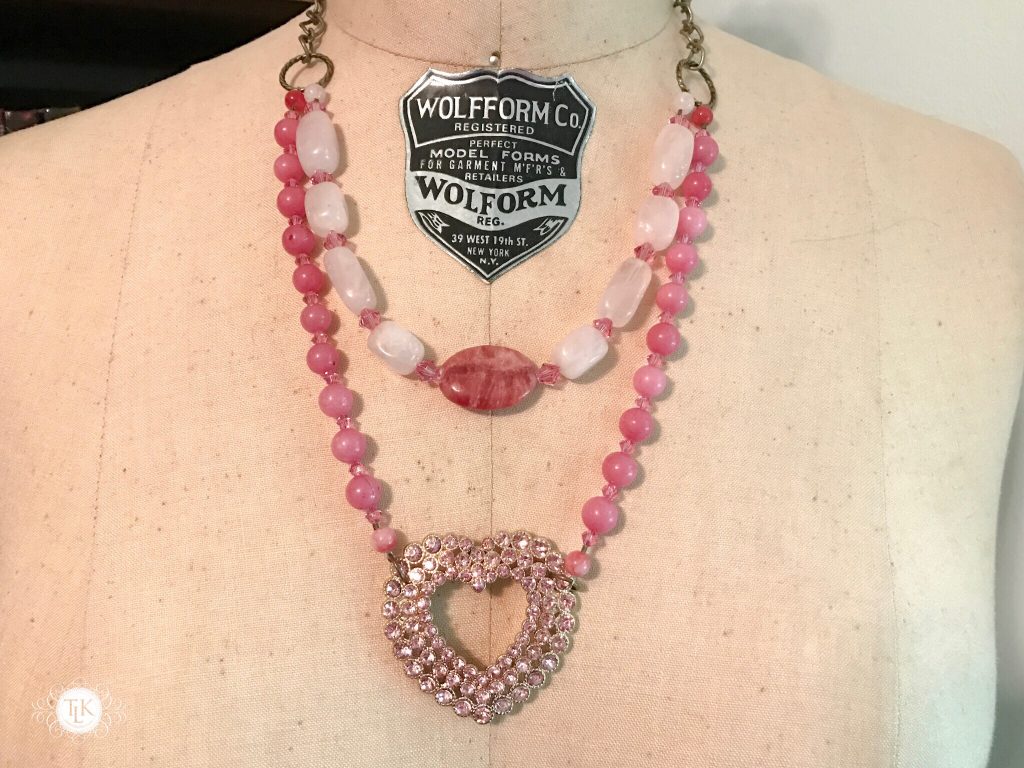 It's a faux double strand look.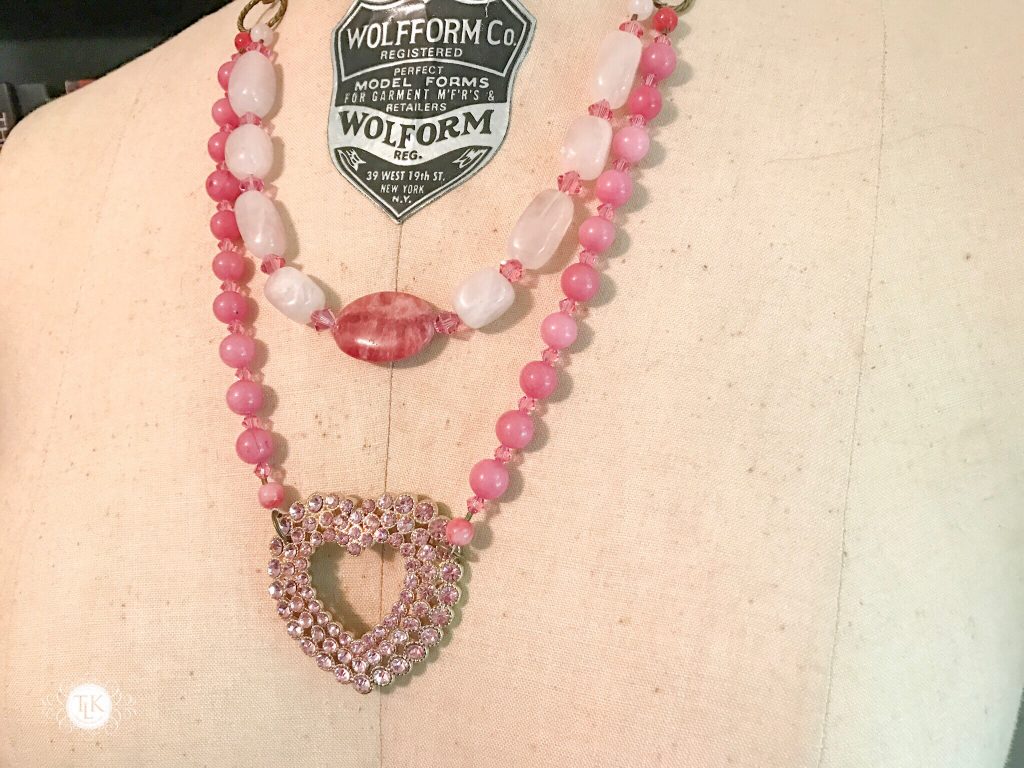 It looks rather stunning on Maud, don't you think?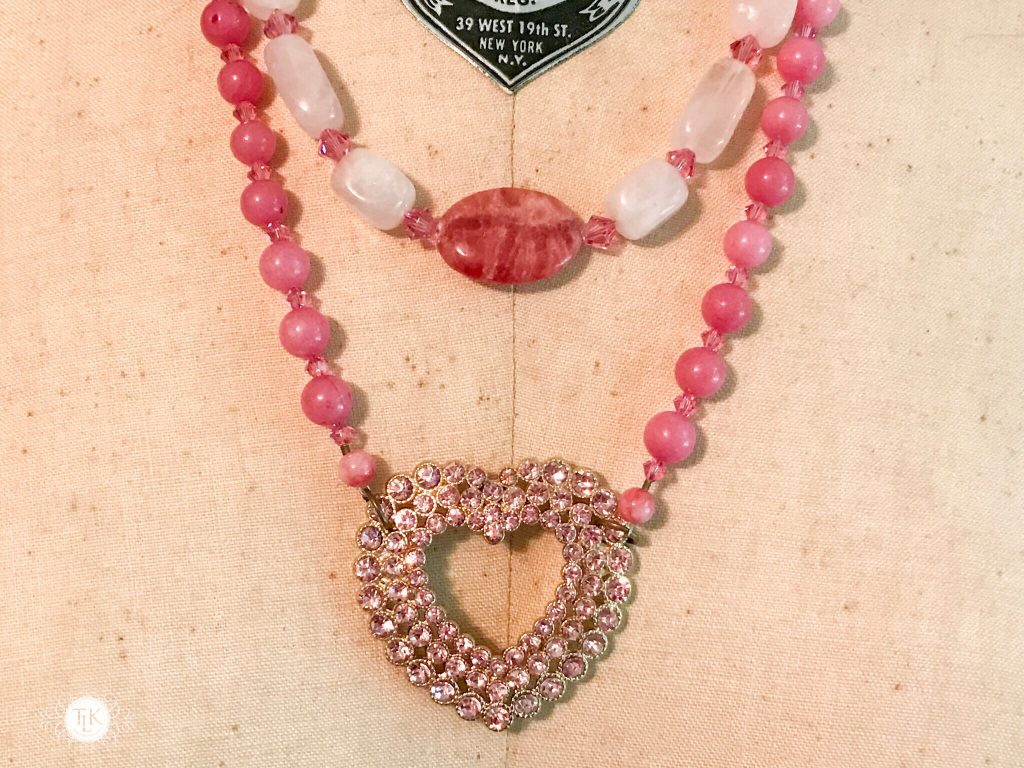 It's cheery and bright.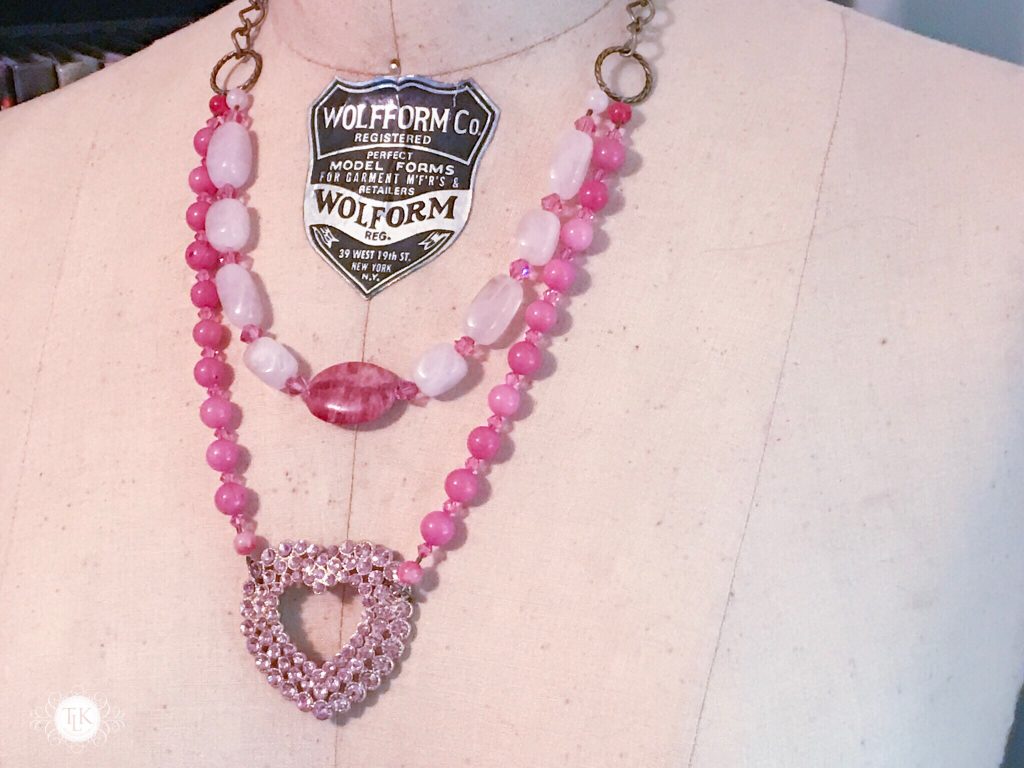 And a great way to bring new life to a beauty of a costume piece.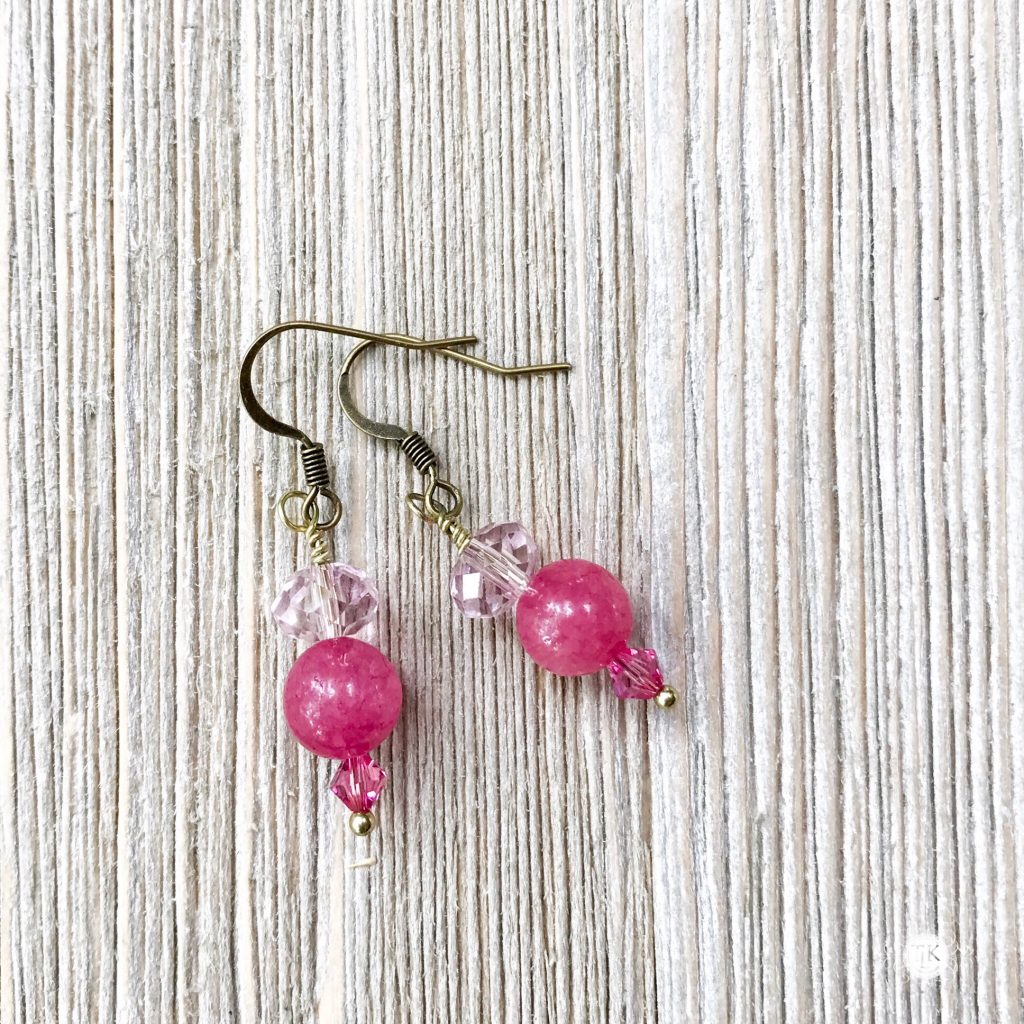 The matching earrings are just as fun.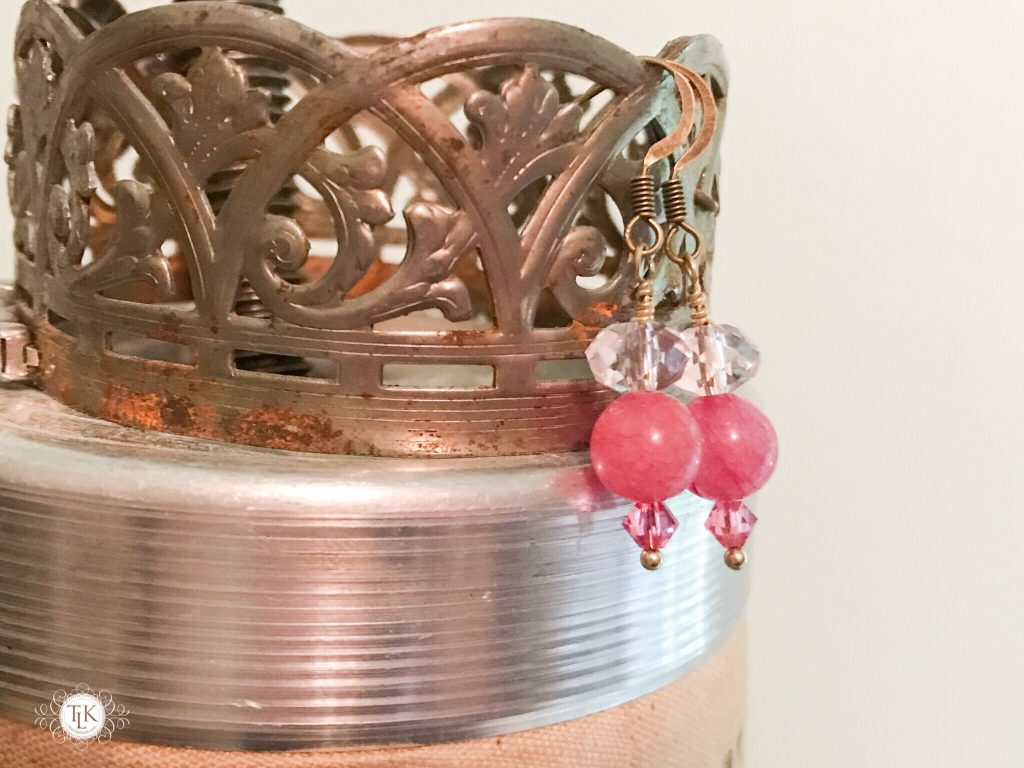 They have rhodonite beads, Swarovski Crystals and Czech Glass Crystals.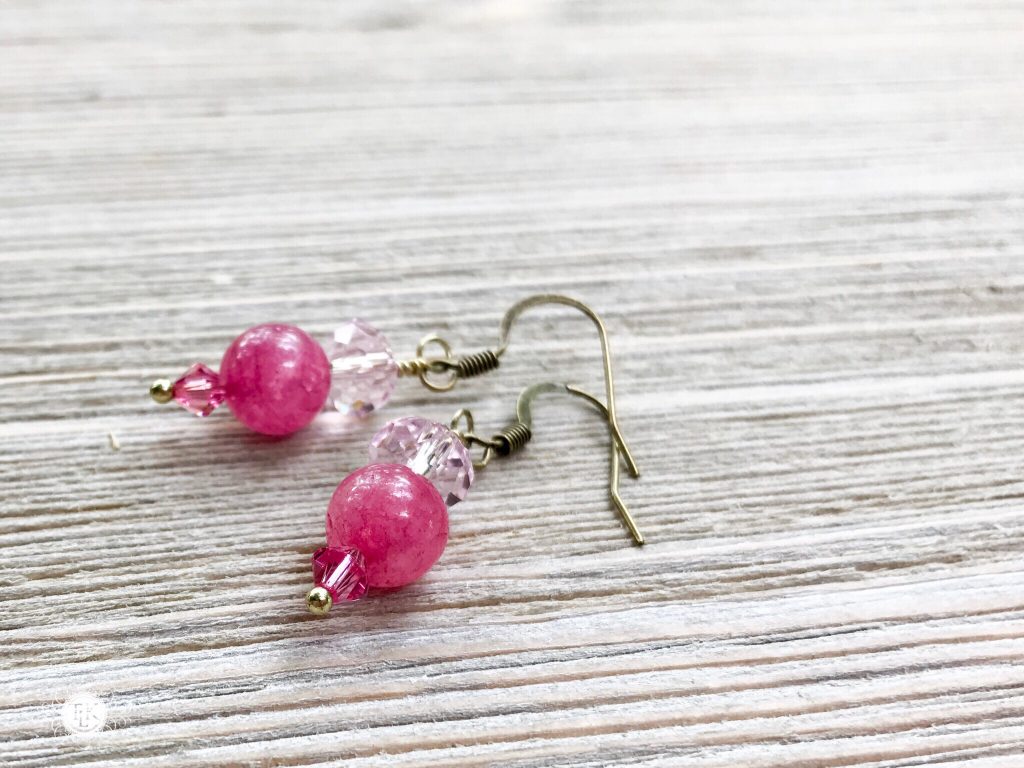 Sparkly and pretty.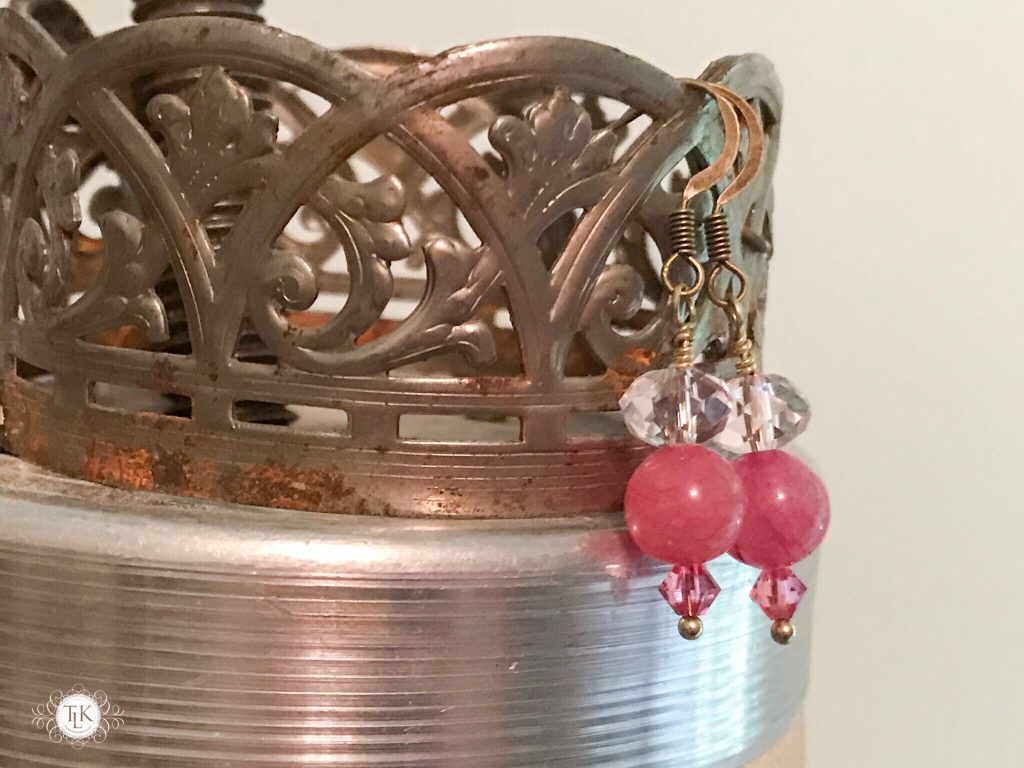 Not too long…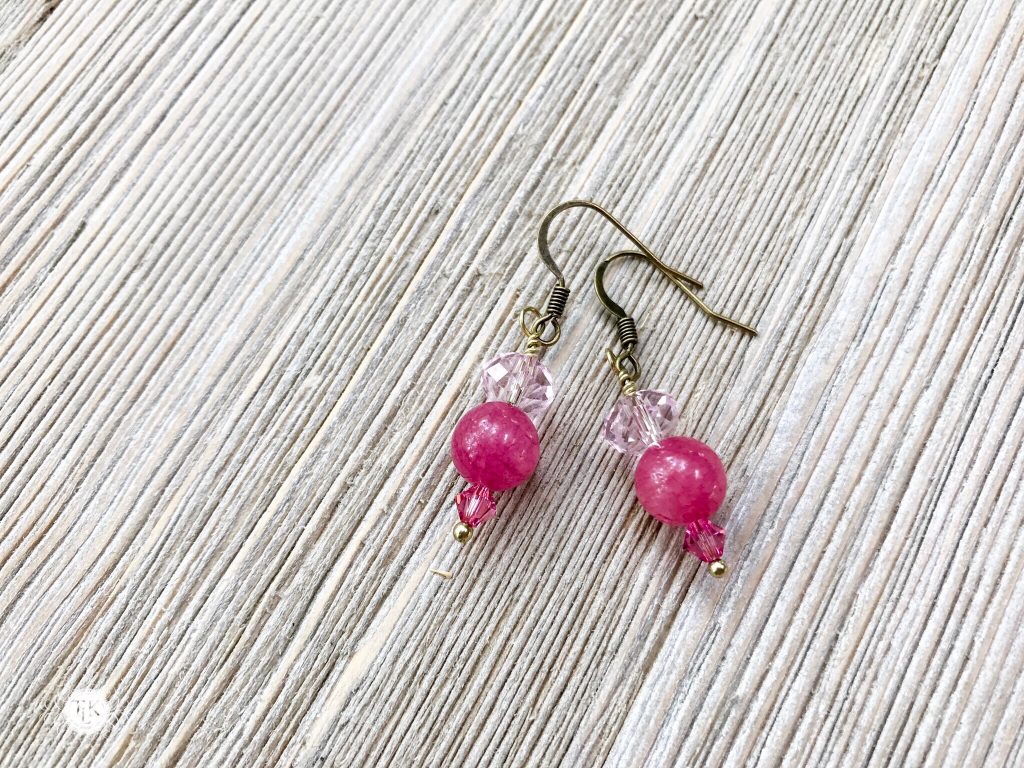 Definitely a hot splash of color!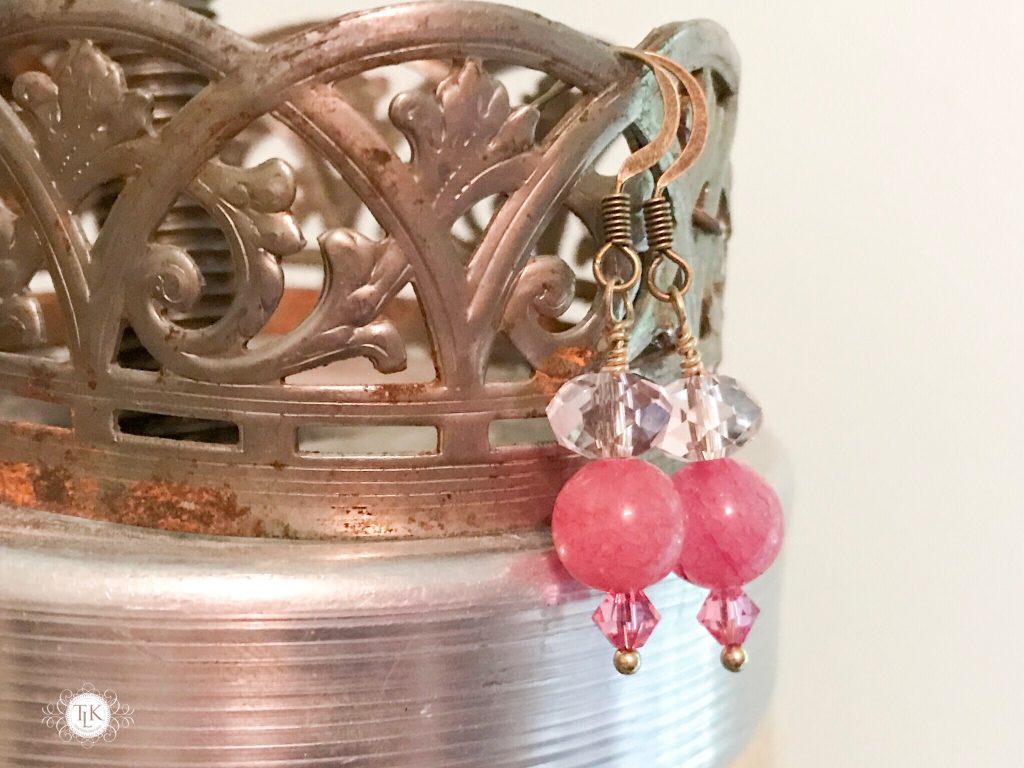 And of course, the necklace and earrings are for sale…unless I decide to keep them for myself!