Here is my April Collage of my Project Life 365 challenge.  It seems like it went by so quickly.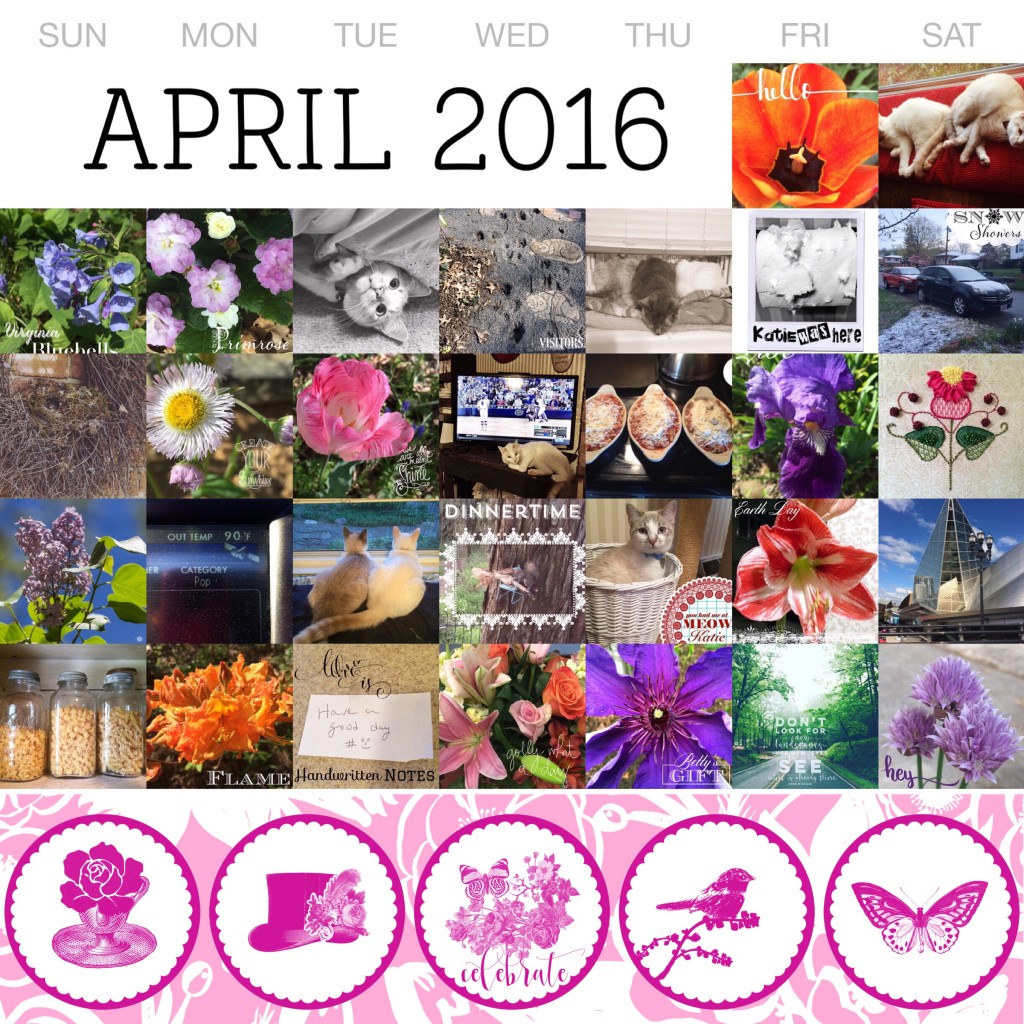 April was a month of extremes…from snow to 90 degree temperatures and everything in between.  There were definitely a lot of flowers this month.  I used my Collect App to pull my pictures together each day after sharing on Instagram and then exported them to my Letterglow App to make the collage.  Finally I added the border and stickers in my RhonnaDesigns App.  I never would have thought my phone could help me create and scrapbook memories.
How do you preserve the memories of your life?