On Saturday I told you that we made Strawberry Jam with Caroline and Ella at my friend June's house.  While we were canning our jam, their sister Morgan was outside playing in June's garden with their dad, Mike.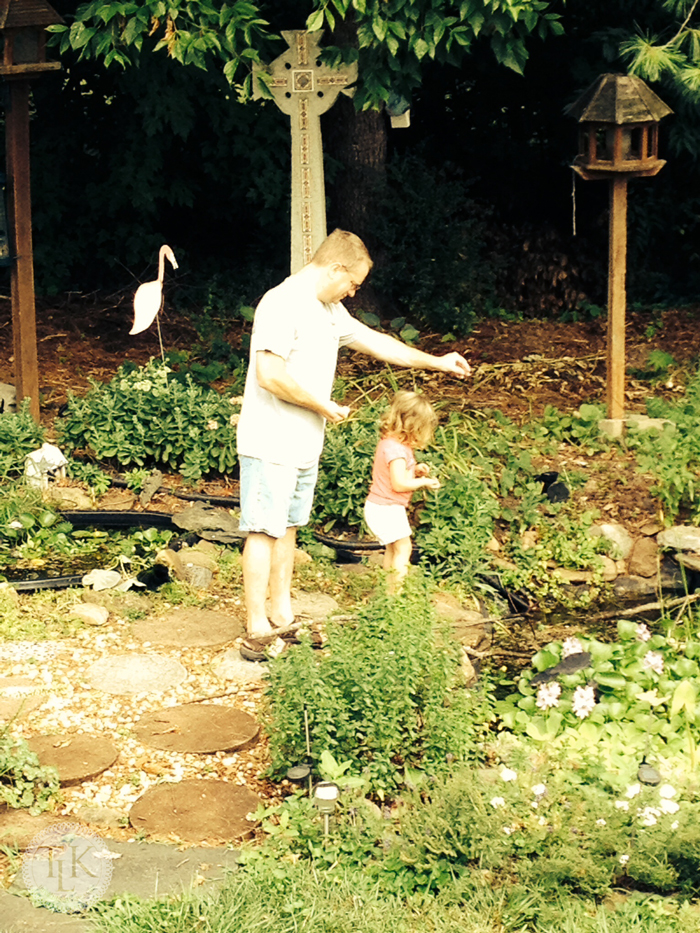 You see, June has a wonderful backyard garden, full of flowers and ponds.  Just a magical place for girls to play.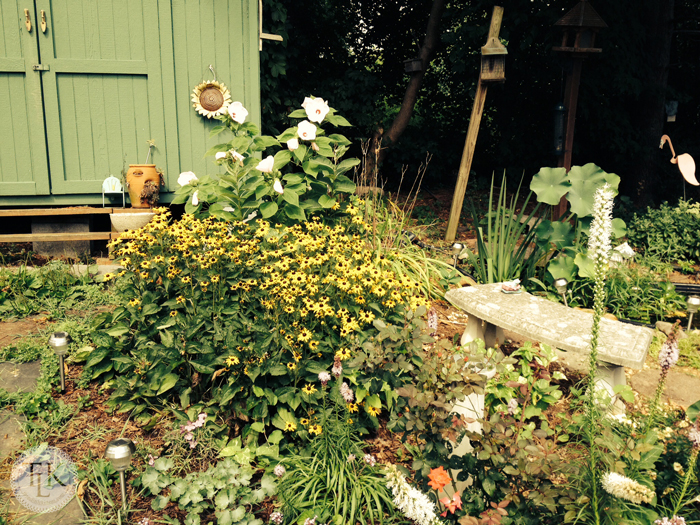 So, while we were waiting for our jam to cool down, we all decided to head out and see what Morgan and Mike had been up to.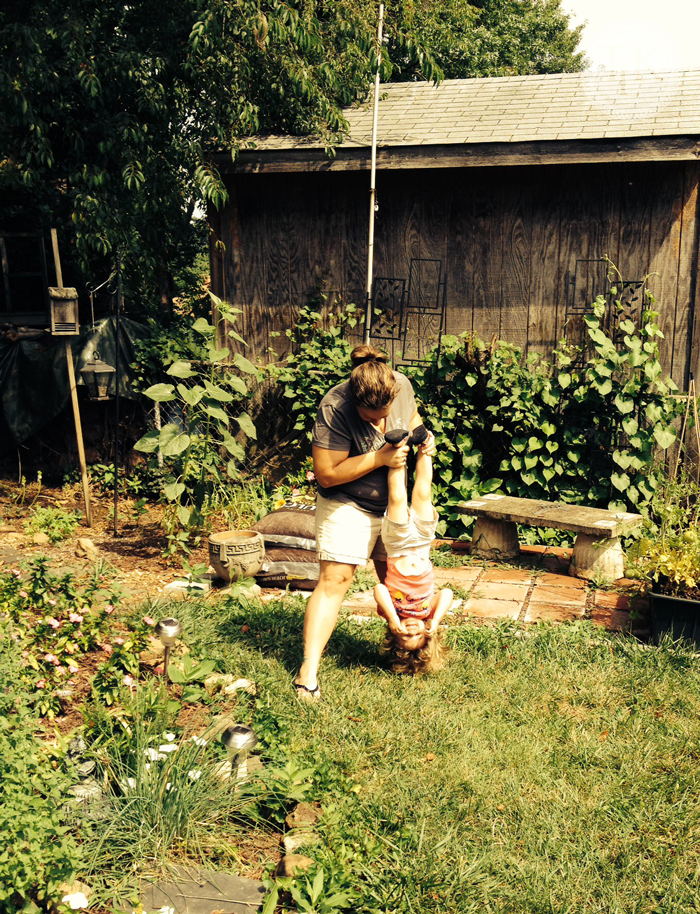 I think Denise was checking to see if Morgan had any change in her pockets.  If she did, we were gonna make some wishes in the ponds.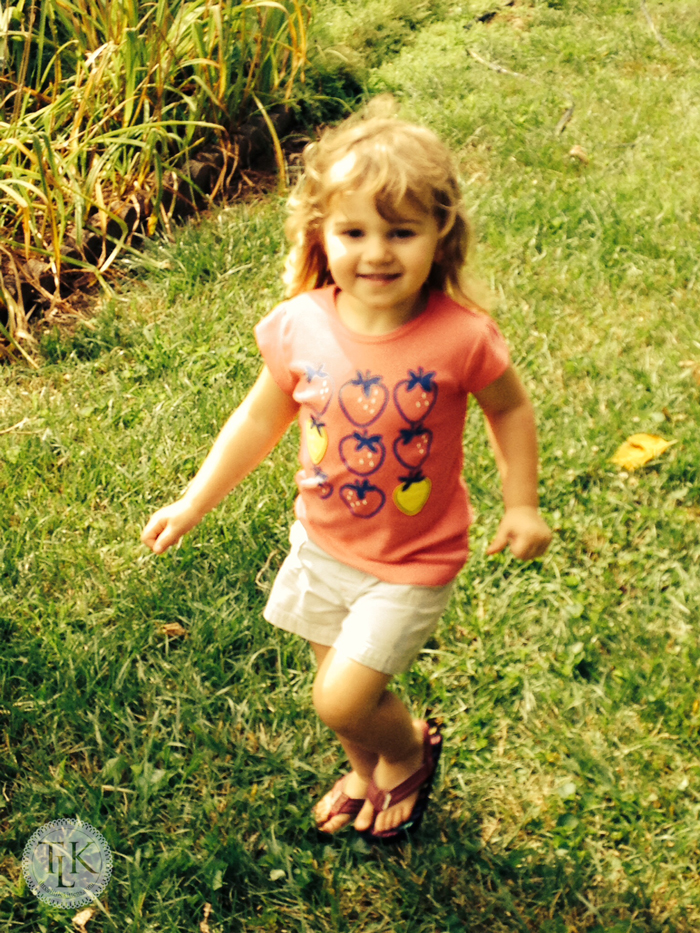 But Morgan soon escaped and was on the run constantly. She usually is.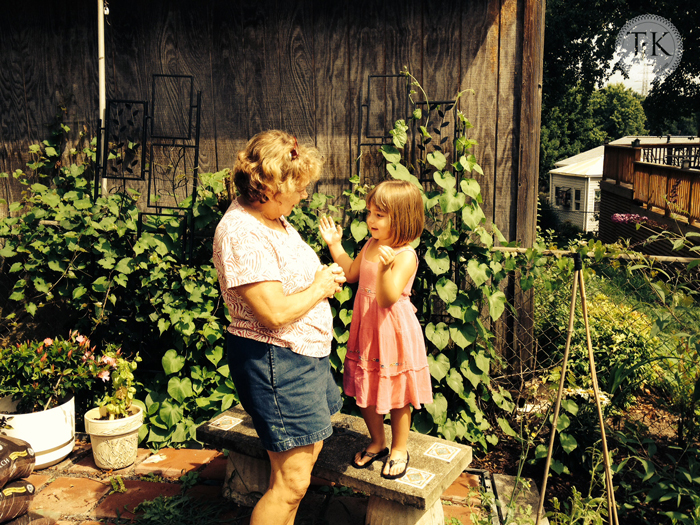 Caroline and Aunt Junie were having a discussion on this side of the garden.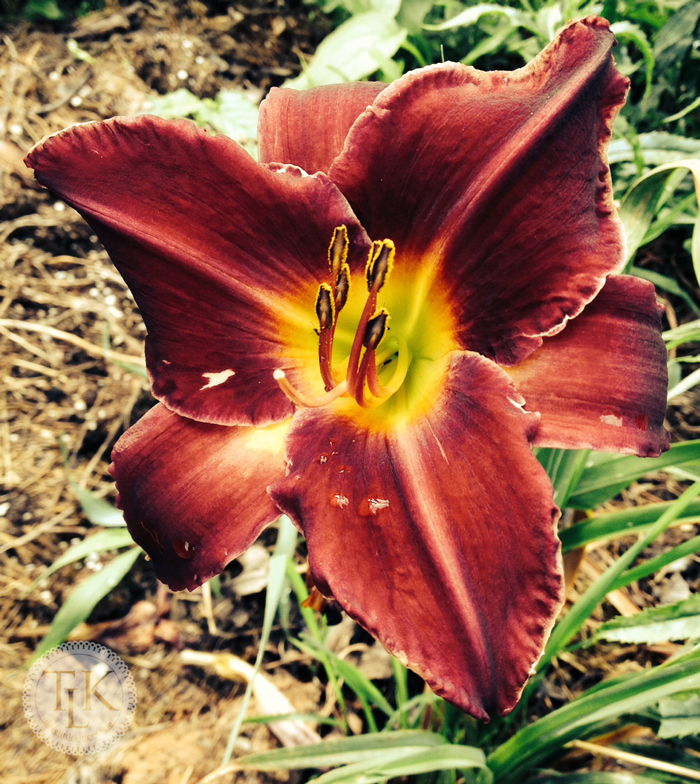 And we spent time going through all of Aunt Junie's flowers, like this beautiful daylily.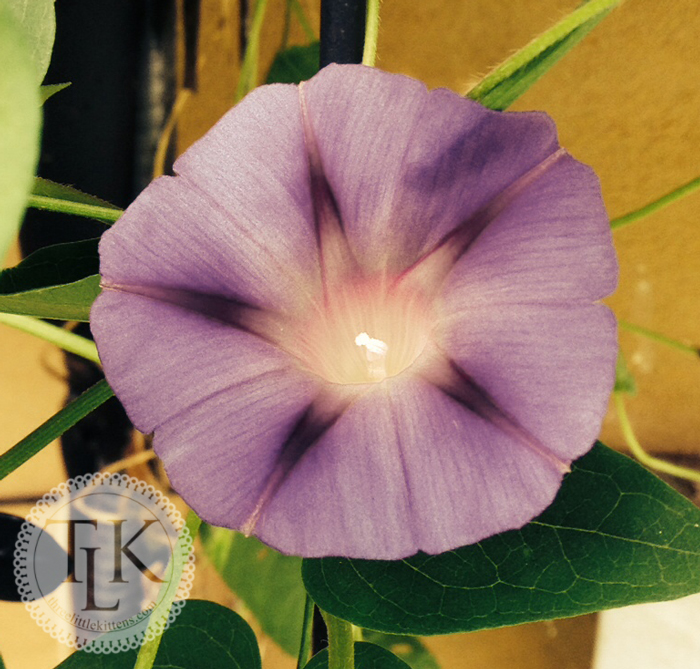 And this lovely purple morning glory.  These are great for children.  It is fun to watch them sniff and have the flower collapse around their nose.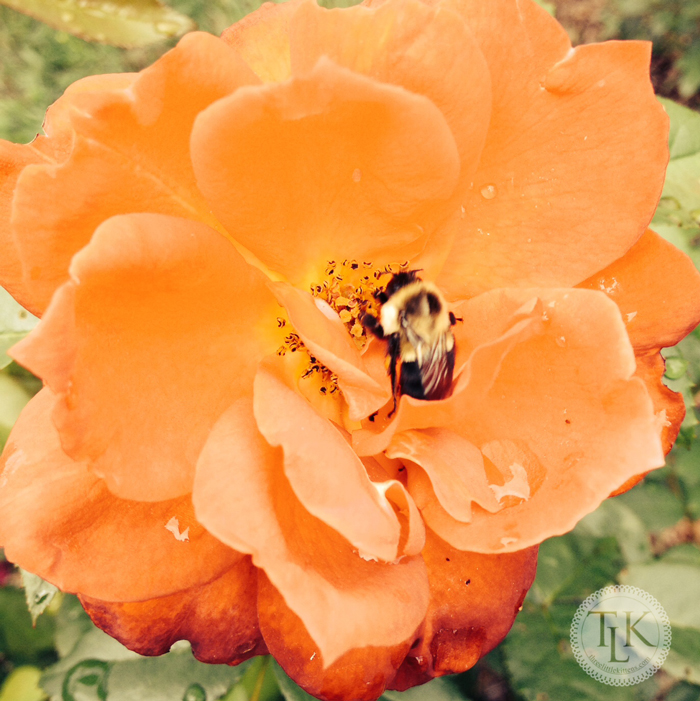 And June's roses were loaded with bees, like this busy bumble bee.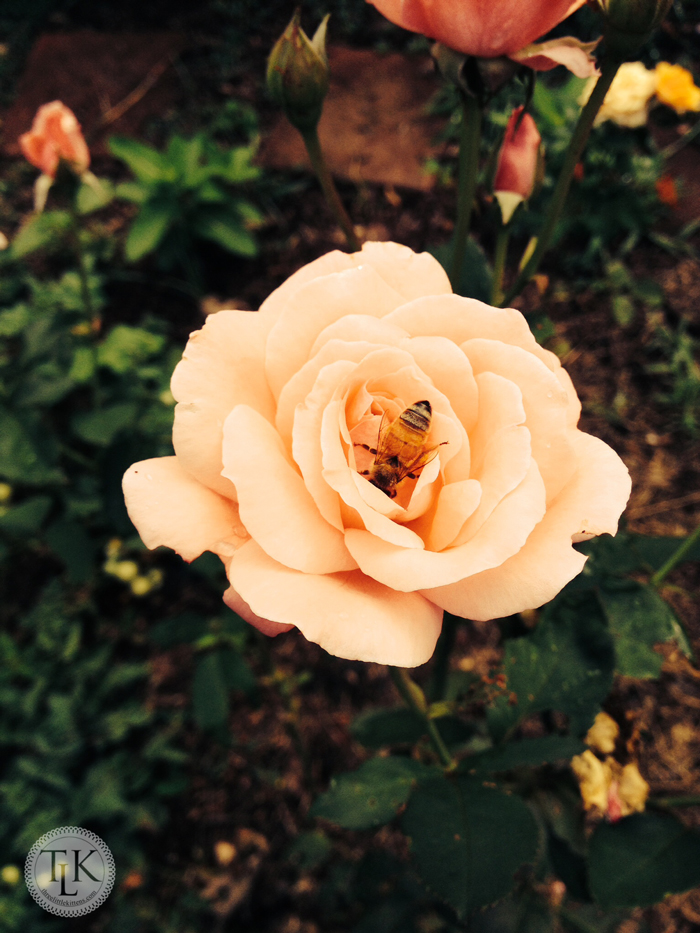 And the honey bee on this peach rose.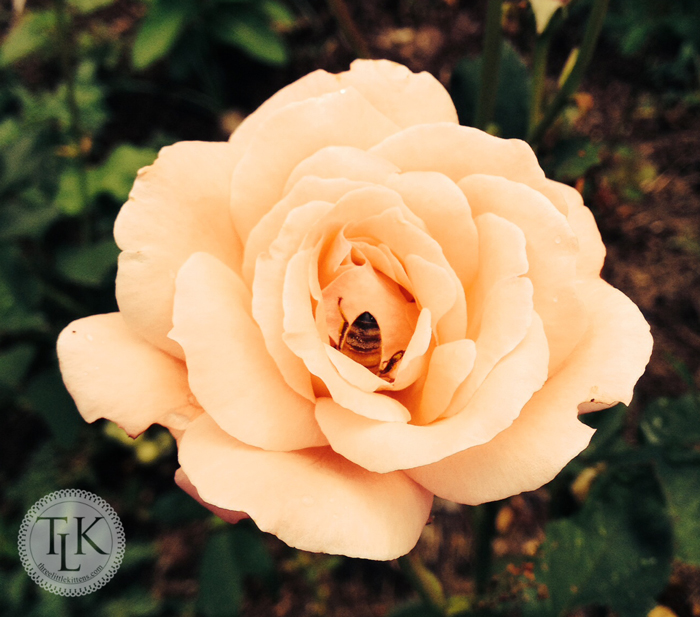 He went way down inside.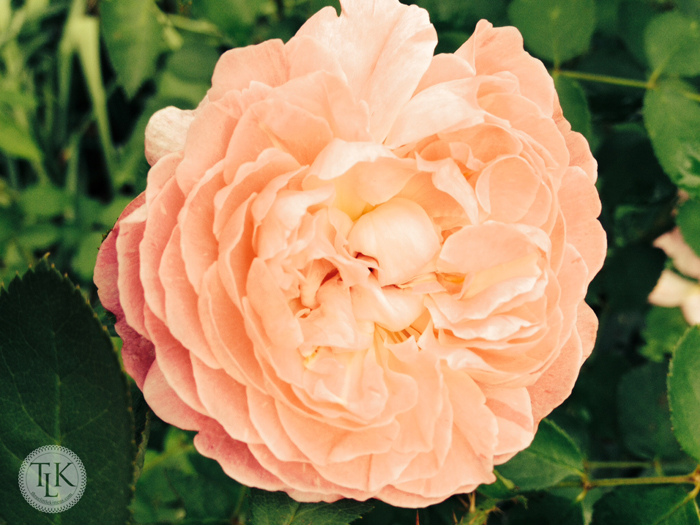 Here is another of June's many roses.  Such a beautiful old fashioned, wonderful smelling rose.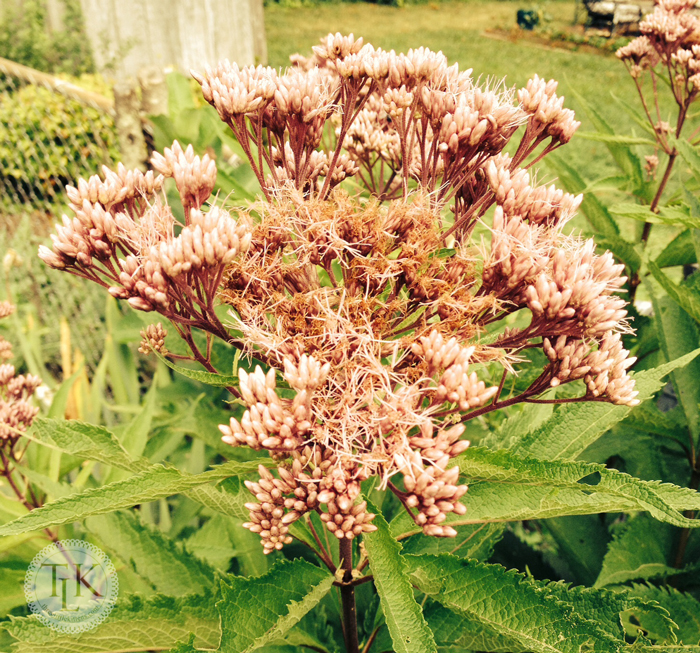 And in the middle of the roses is a huge batch of Joe Pye Weed, which was just coming out.  Soon it will be covered in butterflies.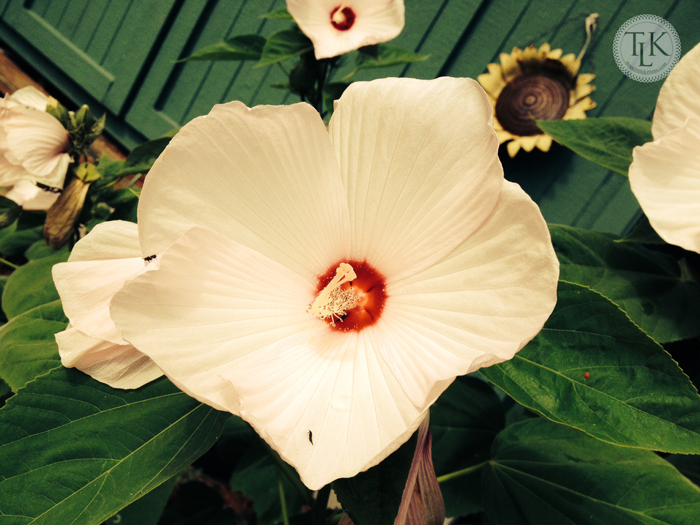 The ants were doing their job to help pollinate the disco belle hibiscus.  I love these for their huge, delicate flowers.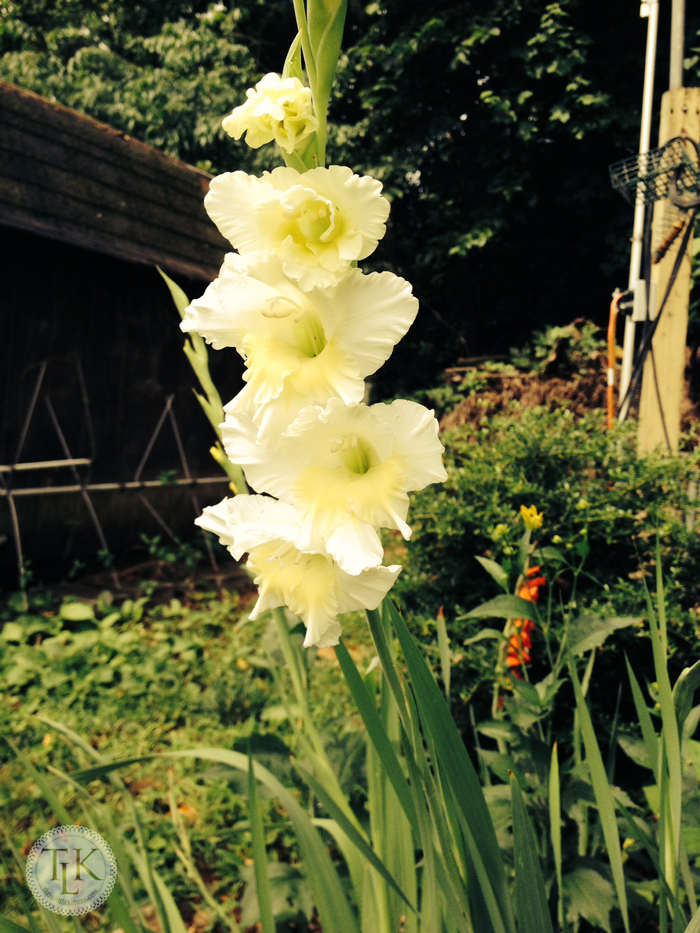 Behind the hibiscus were these lovely cream colored gladiolas.
They were showing off.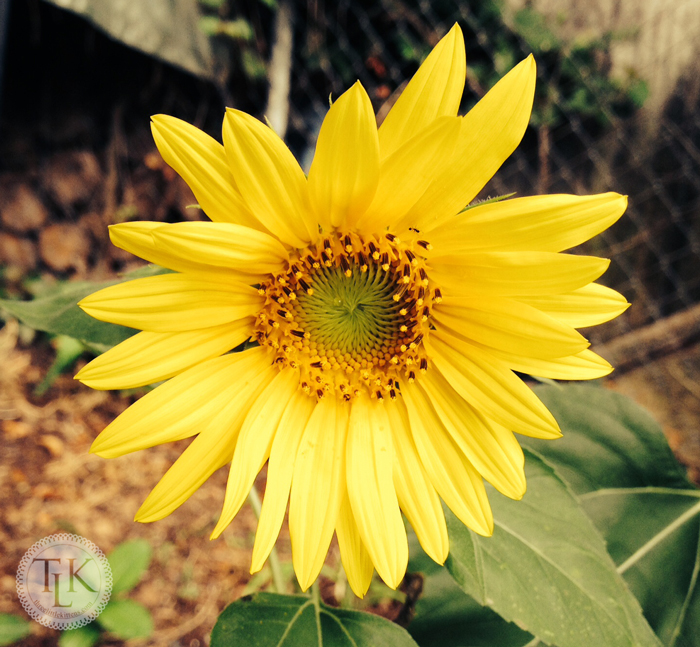 And the first sunflower was blooming.  Every garden needs sunflowers.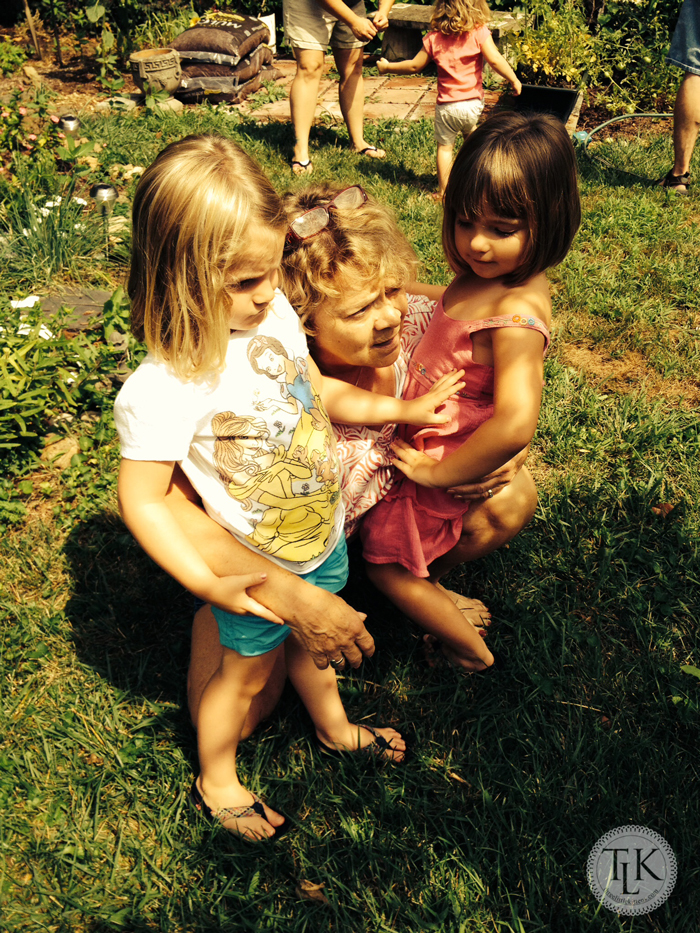 But soon the girls wanted to play in the pond.  Since Morgan had already fed the fish, they asked Aunt Junie what they could do.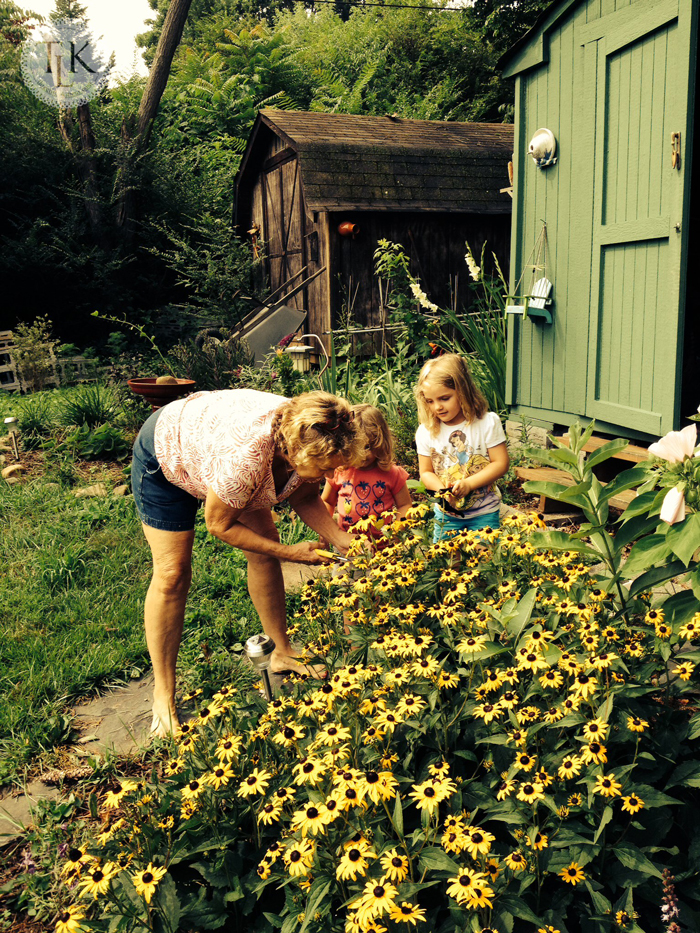 And it was decided that they would cut some flowers for Mommie.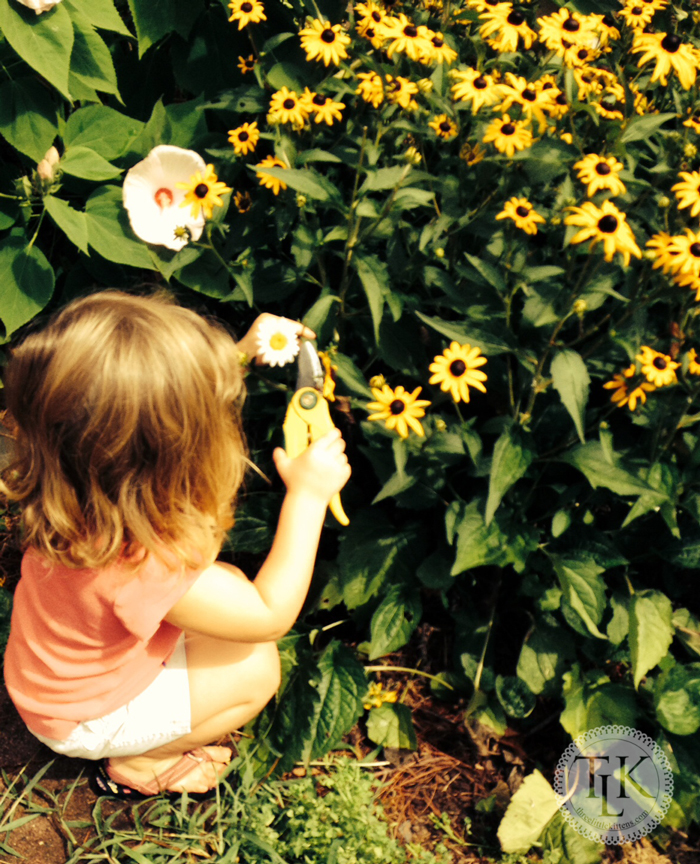 Morgan even came to help.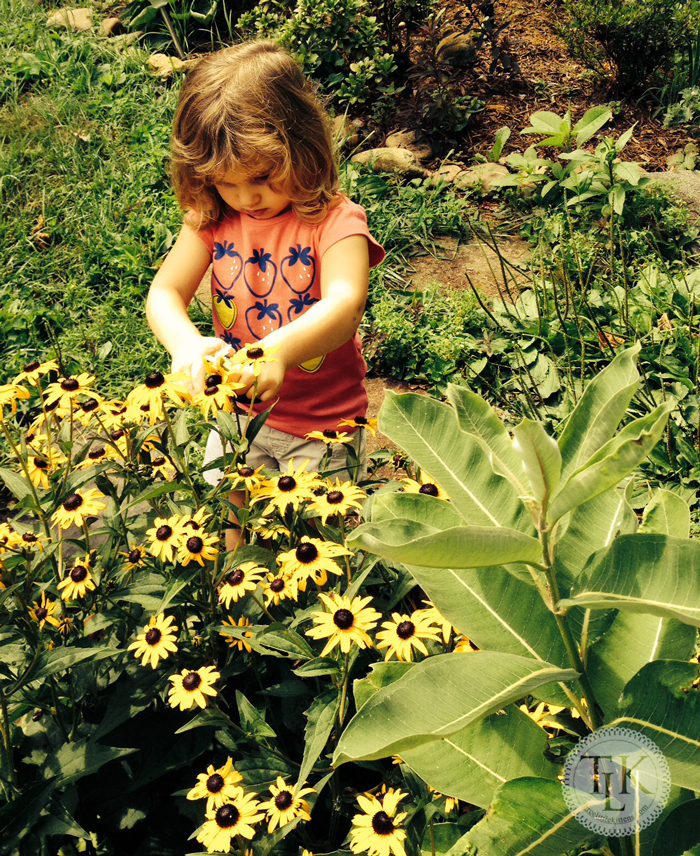 She was getting the hang of cutting flowers.  Soon, there would be no stopping her.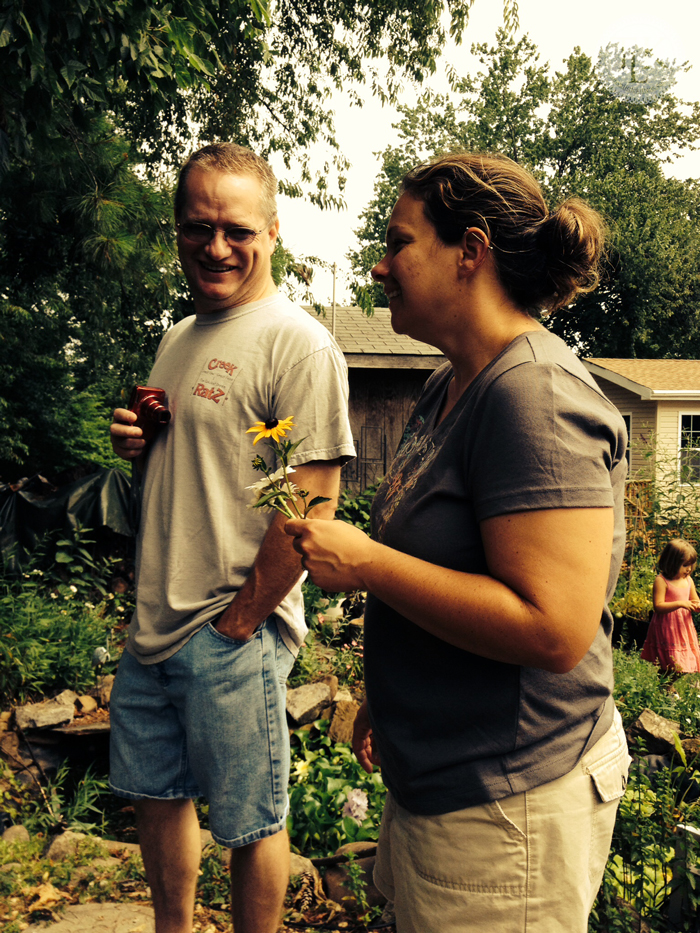 So, Mommie had a small bouquet going when all of the sudden, the plan changed.  And this was when I knew that their Grandmother, Betty was there.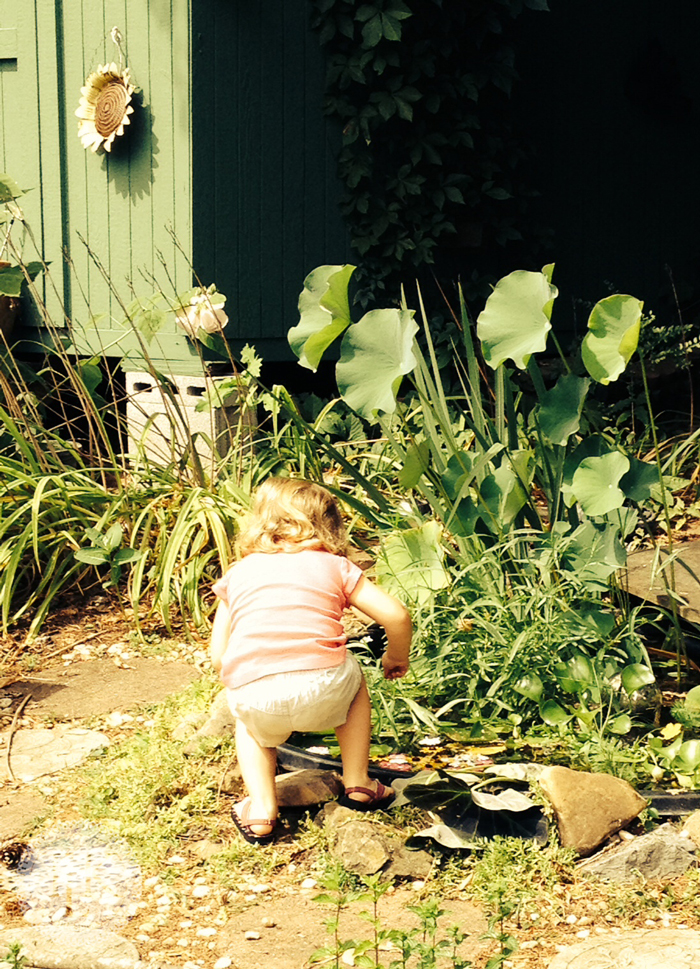 Morgan stated adding flowers to the pond.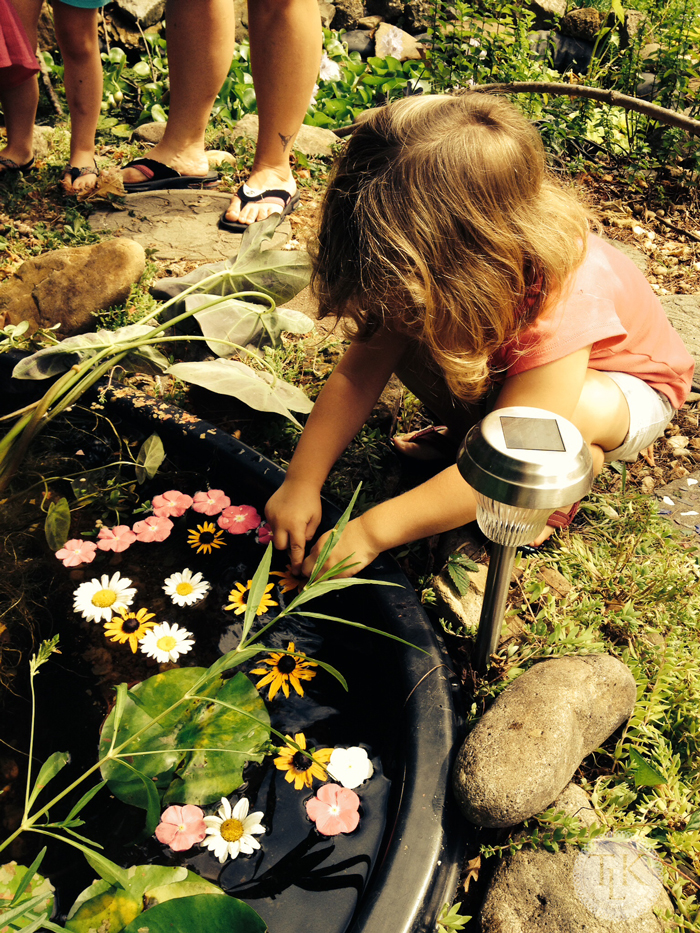 Black Eyed Susans, Daisies and anything she could get her hands on.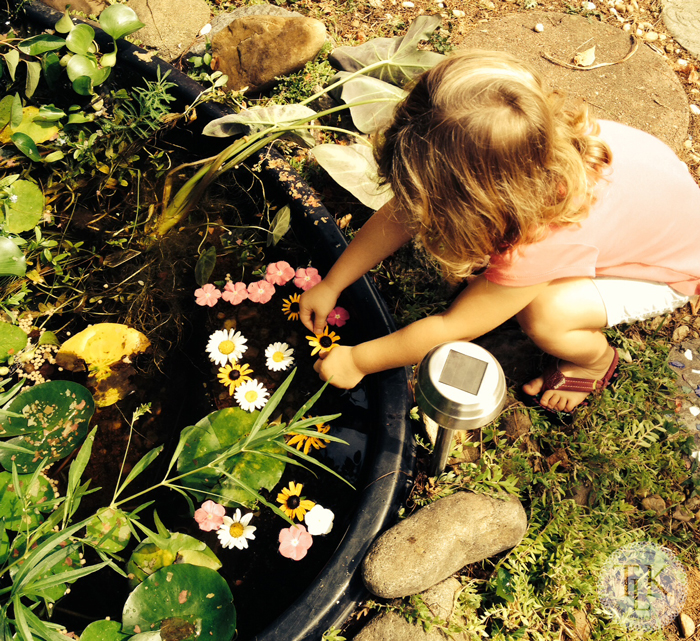 She would carefully place each one.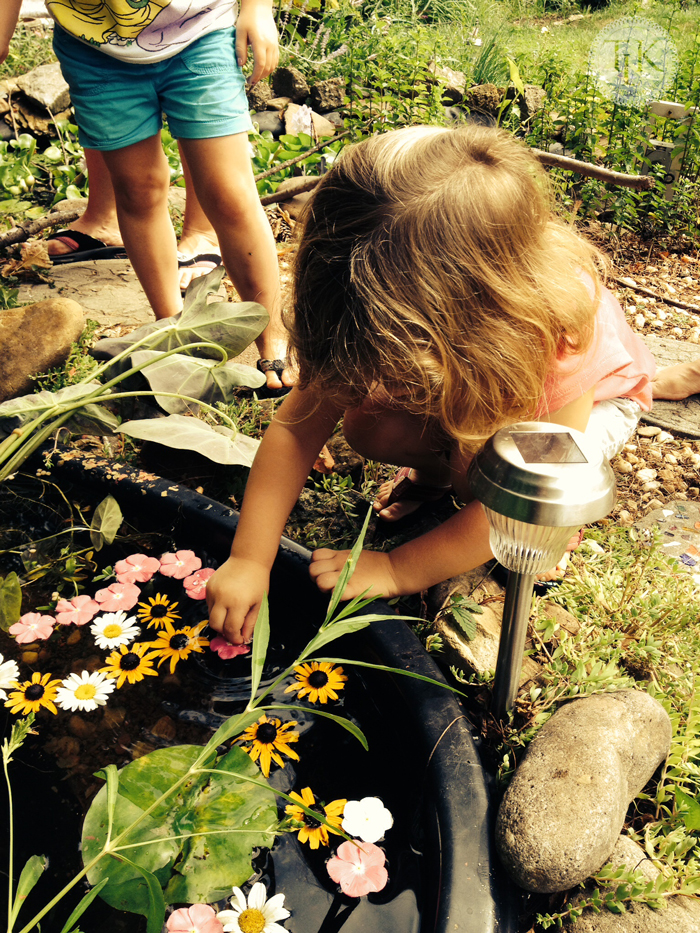 And only one at a time.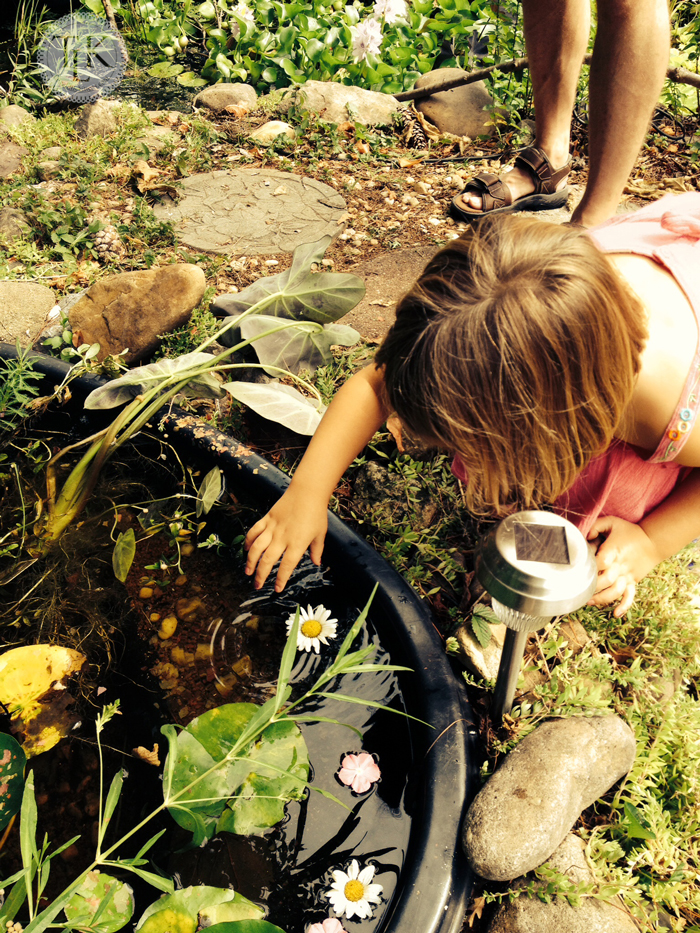 Then Caroline came to help.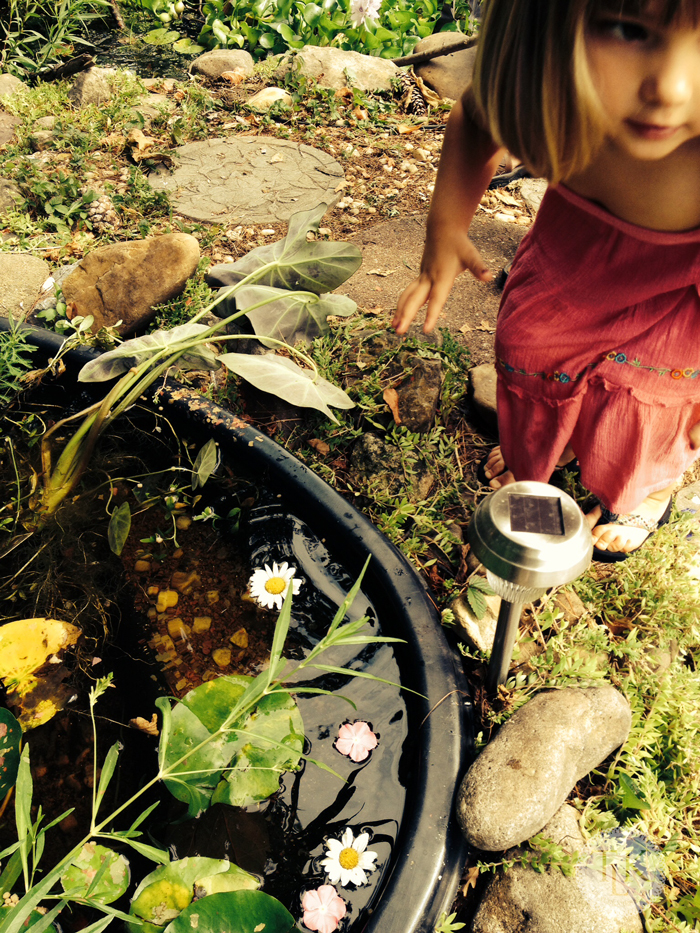 And she would place one and then run to get another.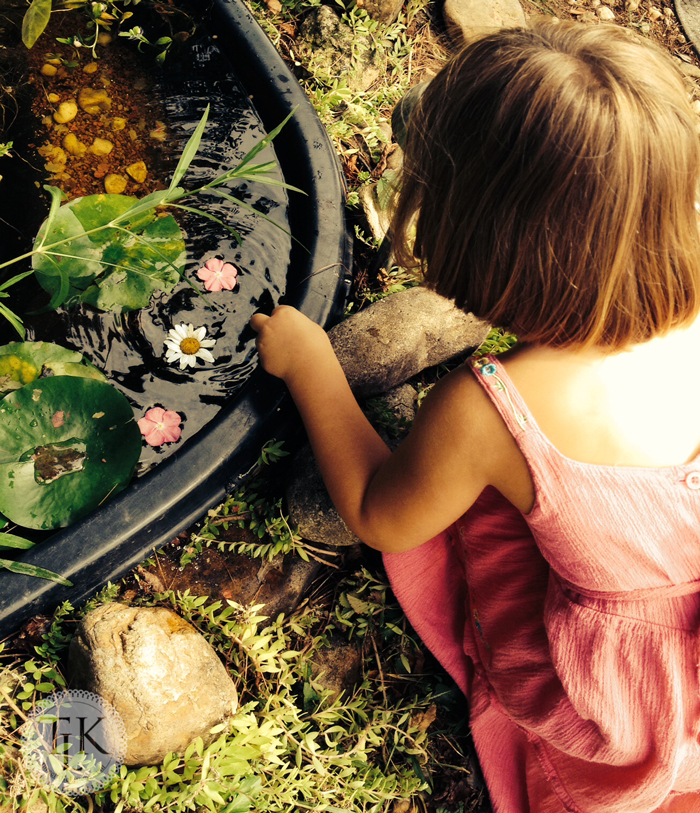 She was also very thoughtful on where she placed her flowers.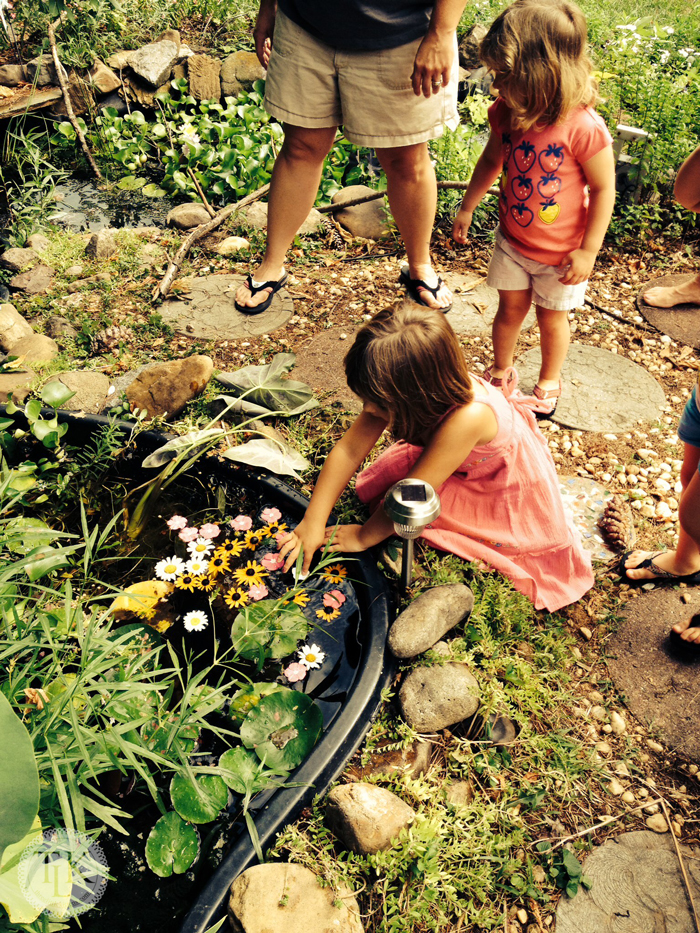 She would even change their places after she placed them.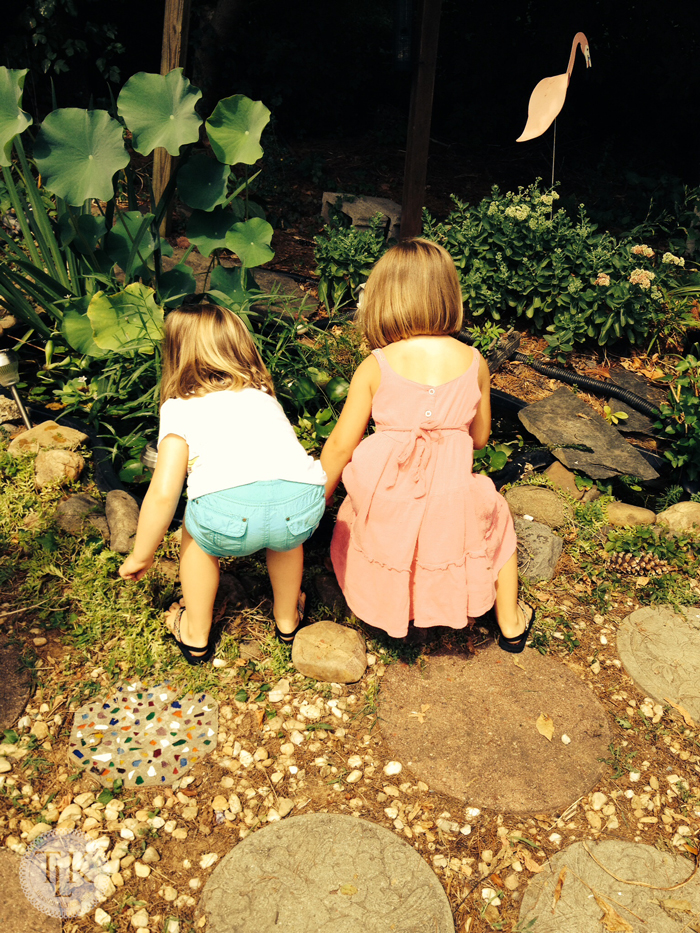 Then Ella had to come help.
It was like a puzzle.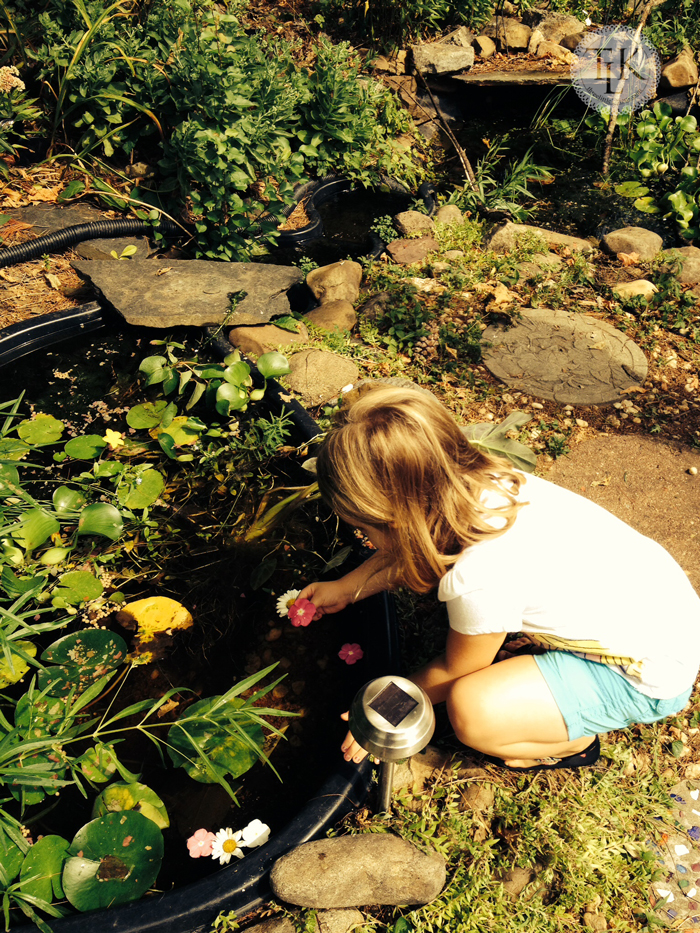 Each one had to be in the perfect spot.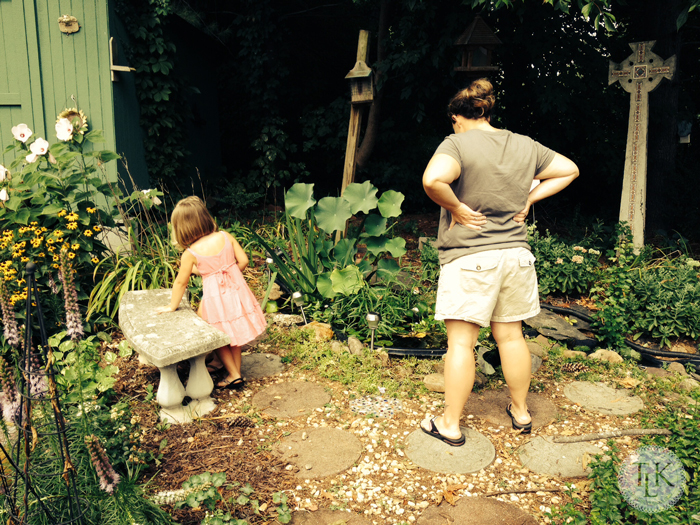 Denise came over to admire their work.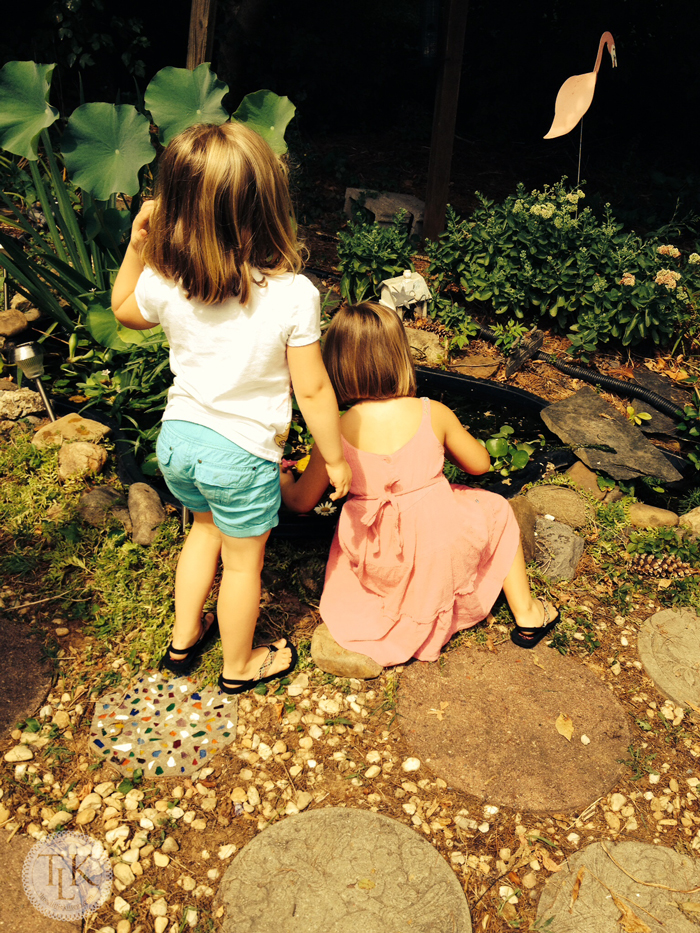 They even helped each other out with the placement of their flowers.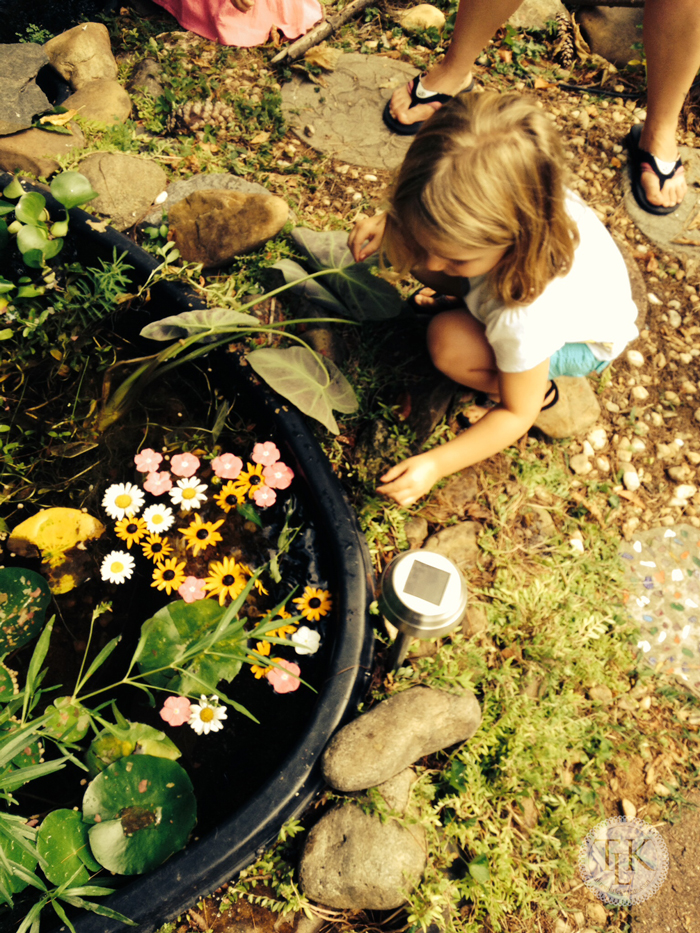 Here Ella is admiring the flowers in the pond.  This is definitely something that Betty would have had a hand in if she were here.  The girls had such fun doing this and this made them smile and giggle all the time while they were creating a work of art.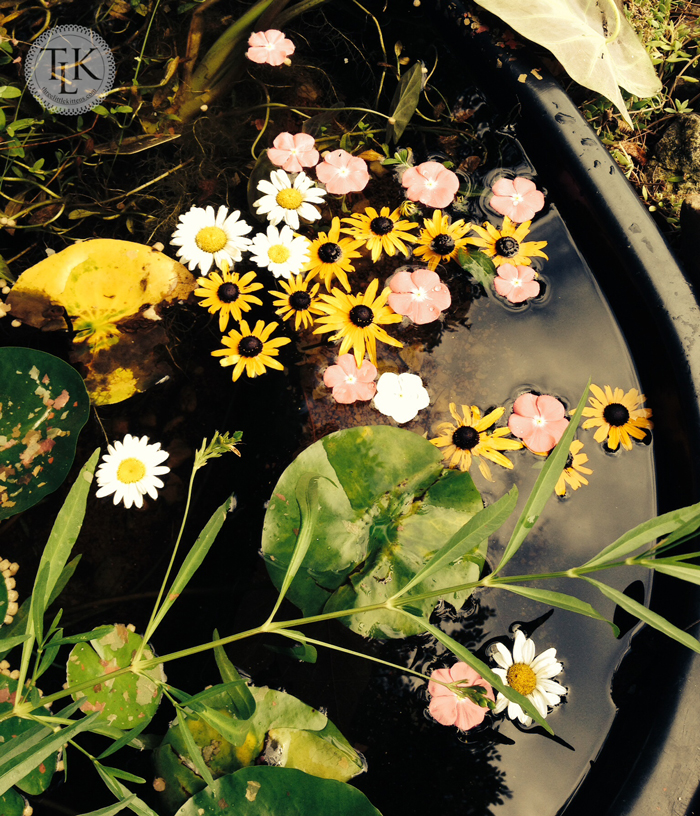 Oh, it turned out so pretty.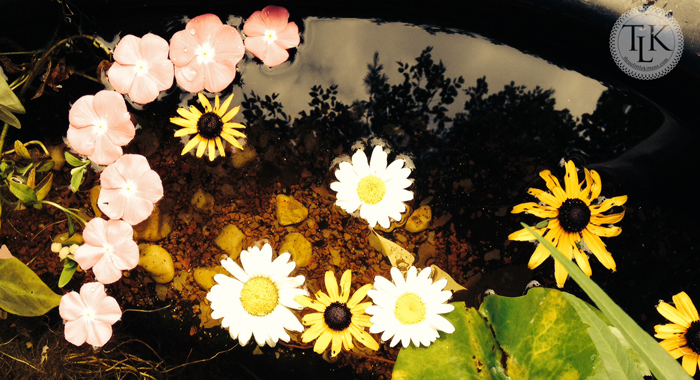 I just love their creativity.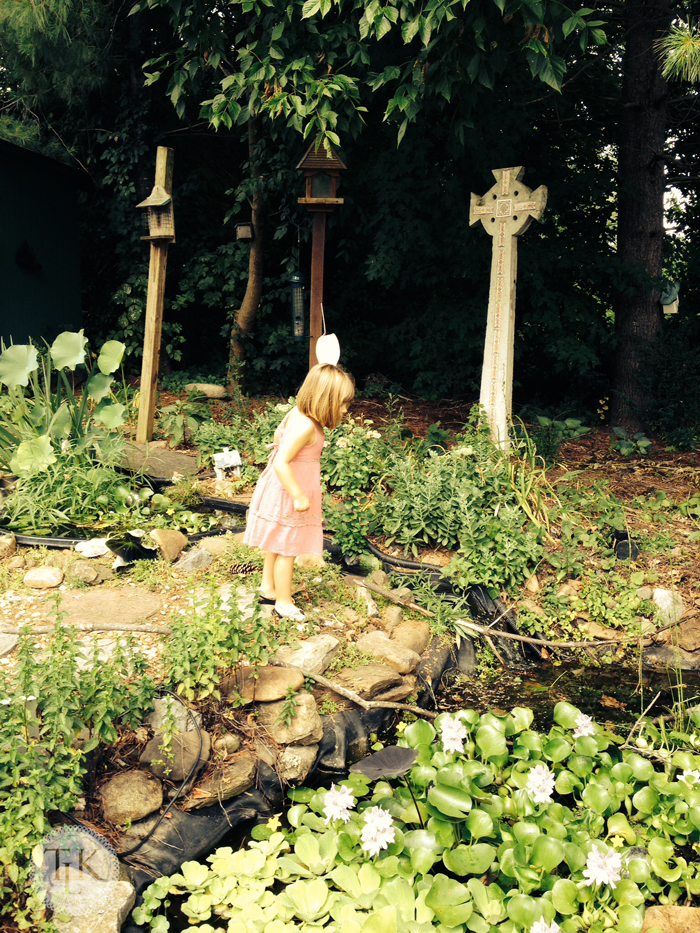 They even tried to see if the flowers would go down the "falls" from the upper pond to the lower pond.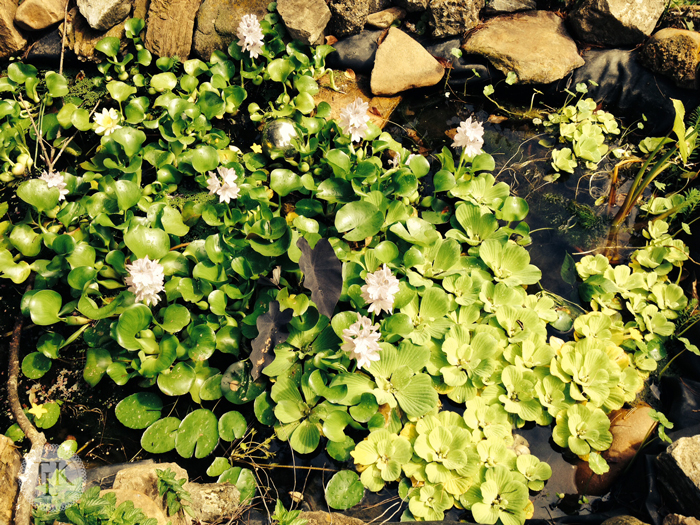 But it was already full of beautiful aquatic plants and flowers.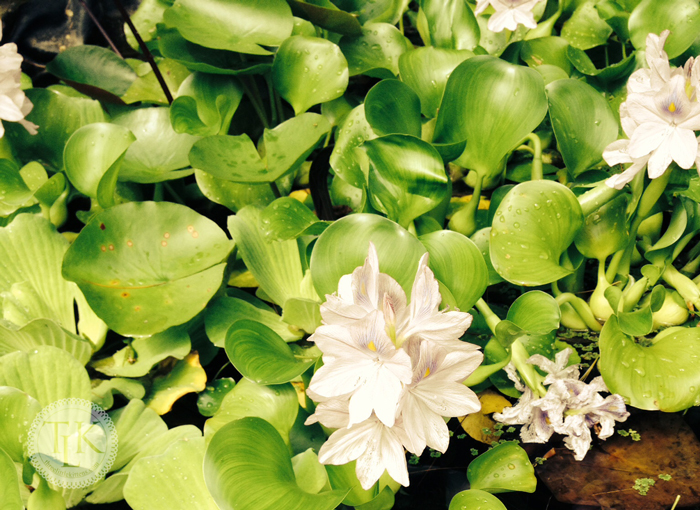 These were a wonderful lilac shade.  Unfortunately I accidentally had a tinted filter set on my phone camera and that is why all of the pictures kind of have that vintage vibe going.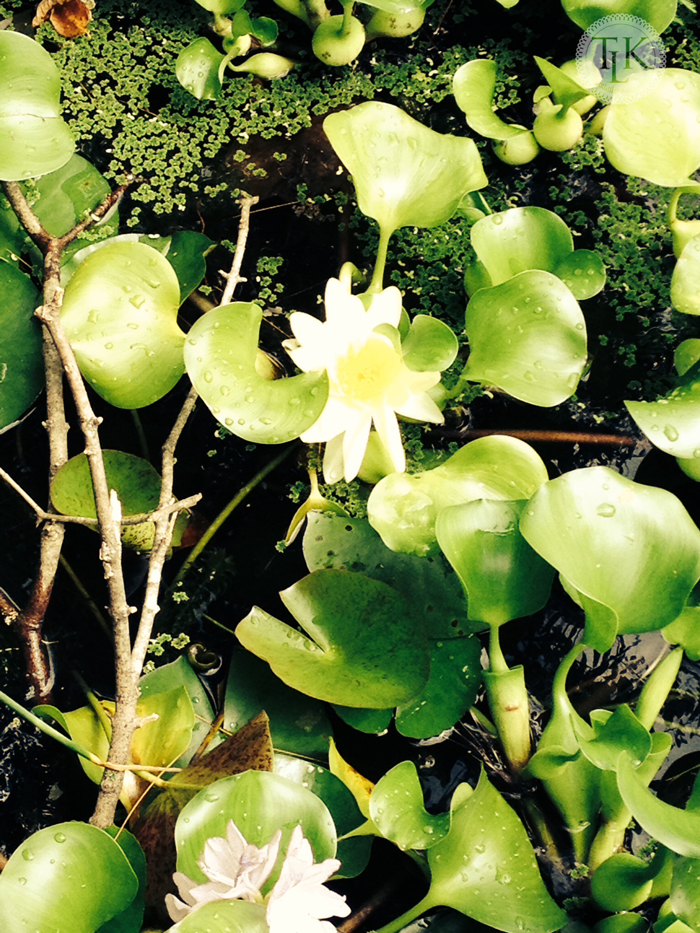 They turned out kind of neat, in a way.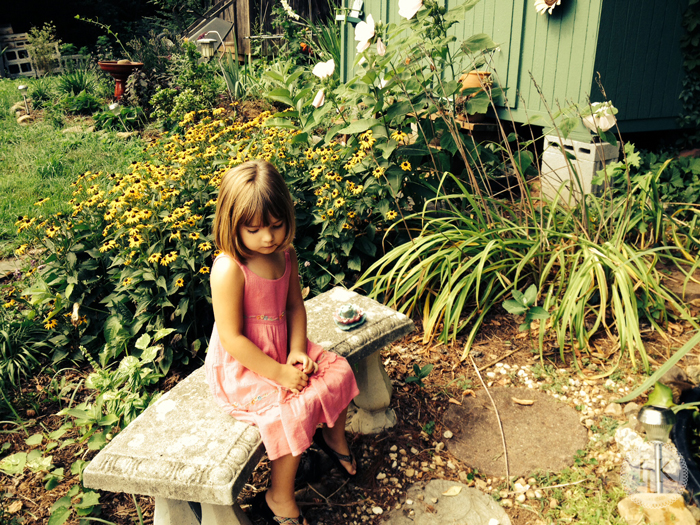 As we were finishing up our art in the pond, I caught Caroline on the bench and asked her to pose.  This is her pose.  What  a little cutie!  Not sure where she got this from, but we laughed and laughed.  These girls are so much fun to be around.  We had such a good time, making jam, making art and playing in Aunt Junie's garden.