Happy Holidays!  It is December which means Christmas is just around the corner.  And it means it is time for 25 more Christmas Digital Goodies! This year I will be sharing some vintage Christmas Seals with you.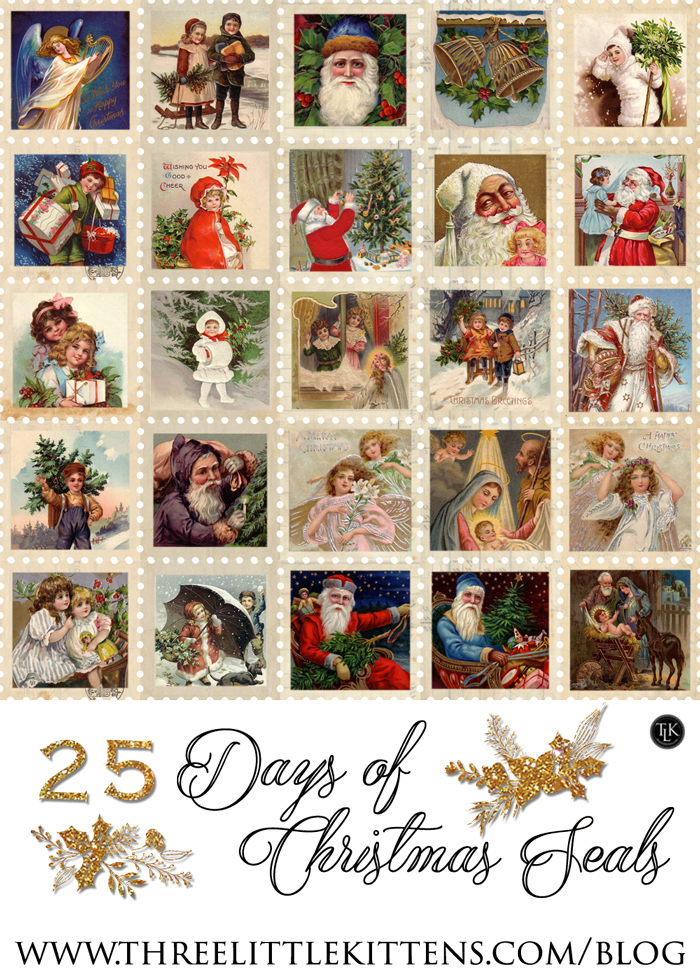 Do you remember Christmas Seals?  I remember when I was little it was always exciting to send Christmas Cards.  And adding Christmas Seals to the card was something fun that we were allowed to do.  I remember they were always different every year.  I loved adding them to envelopes.  And I loved receiving cards adorned with them, too.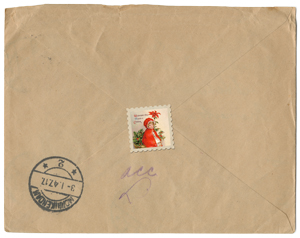 So this year I decided to create my own Christmas Seals and share them with you. This month from now until Christmas I will share one each day here on the blog.  Just click on the image below to view the full size little .png file.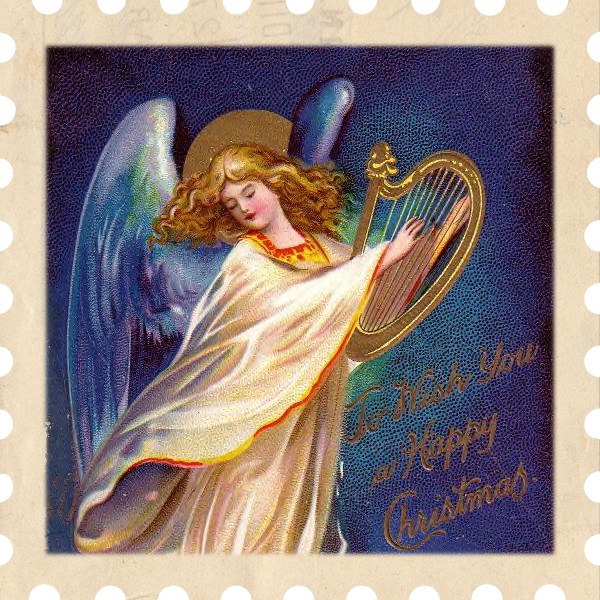 I hope you have fun adorning your craft projects with these cute little Christmas Seal Digital Goodies. Here is a sweet angel "To Wish You a Happy Christmas."
Click here to see previous December Digital Goodies and check back every day for the rest of this year's set of Christmas Seals.