Welcome to Day 9 of  25 Days of Christmas Wreaths!   All of the wreaths I am sharing with you this month are from  Colonial Williamsburg's 2015 Holiday Season.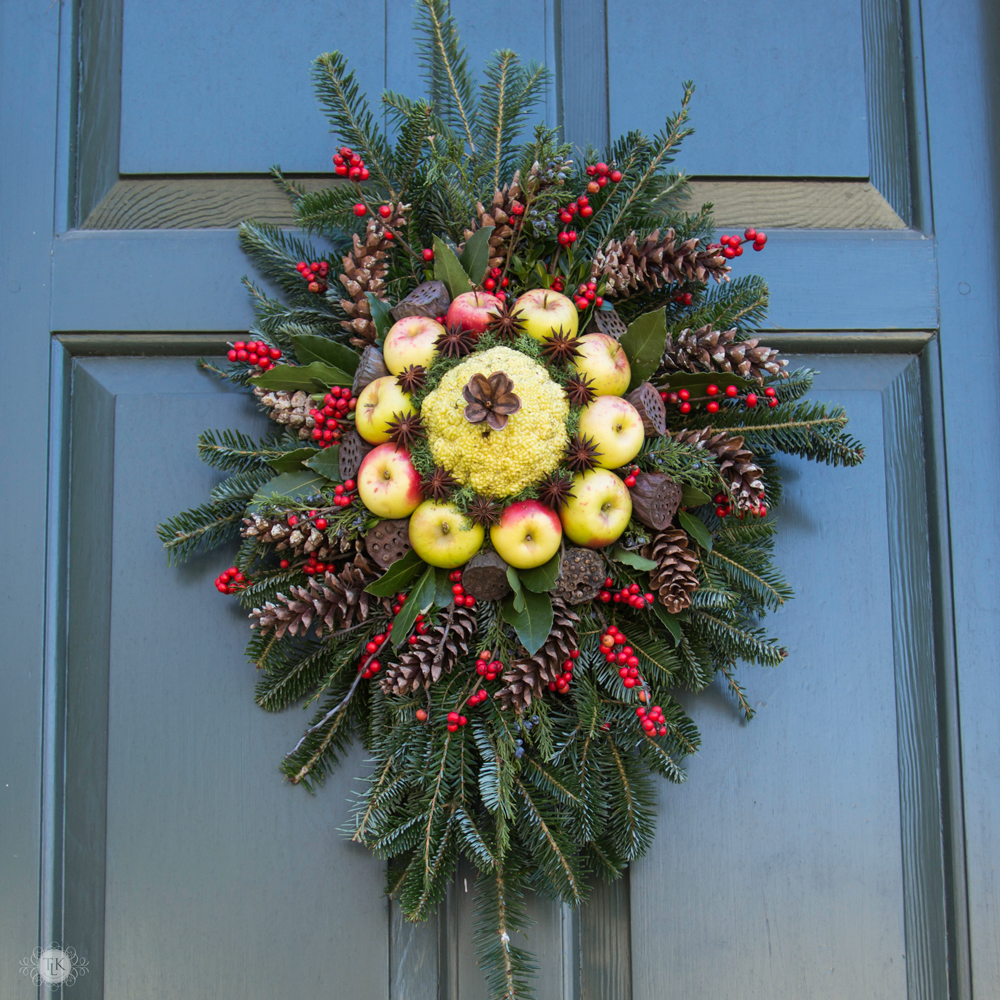 Today I am sharing a wreath found on the door of John Coke's Office, a private residence in Colonial Williamsburg.  It has an evergreen base with a huge Osage Orange in the center surrounded by star anise, apples, lotus seed pods, magnolia leaves, pinecones and winterberries. There are even a few juniper berries tucked in here and there.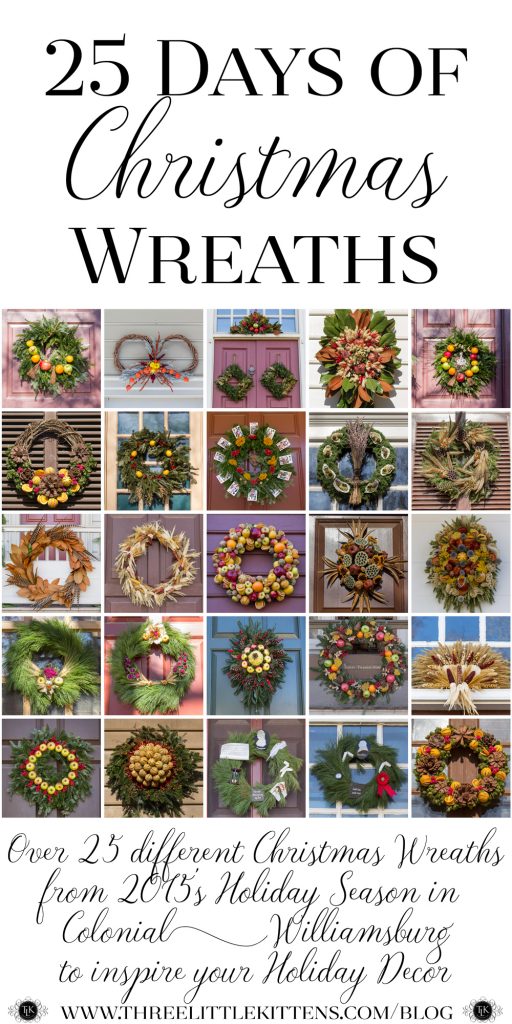 I hope you stop by again tomorrow and the rest of this month for more decorations from the Revolutionary City!