Yesterday I added another batch of new jewelry to my Etsy Shop.  It is called Slice of Heaven, inspired by the turquoise cracked agate slice that is the focal pendant of the necklace.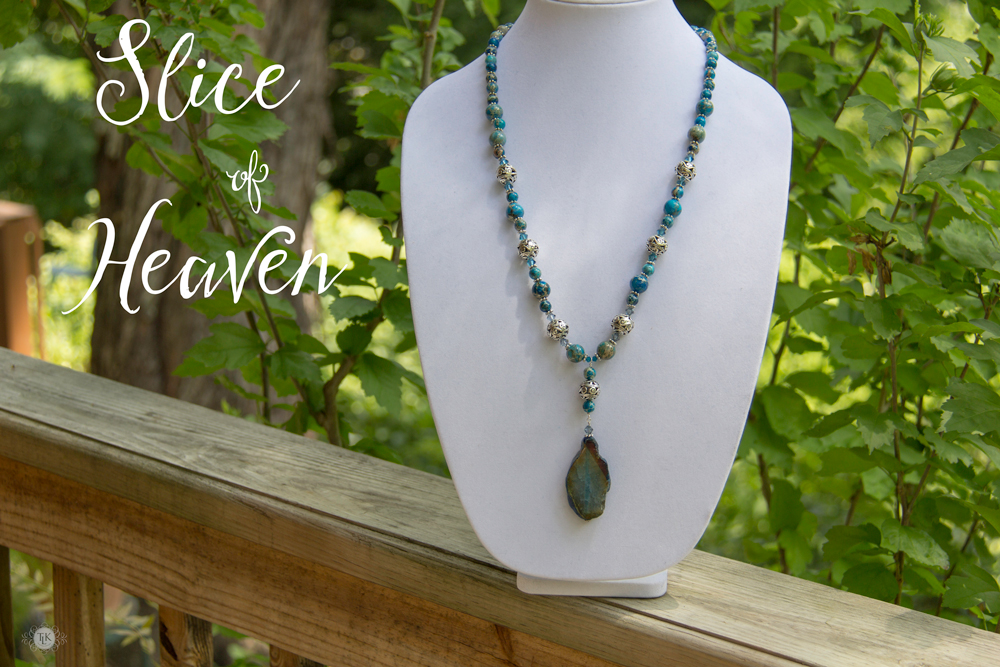 It's my second named group.  The agate slice really determined the colors and bead choices in the entire collection.
And I made another Adobe Spark video for this group.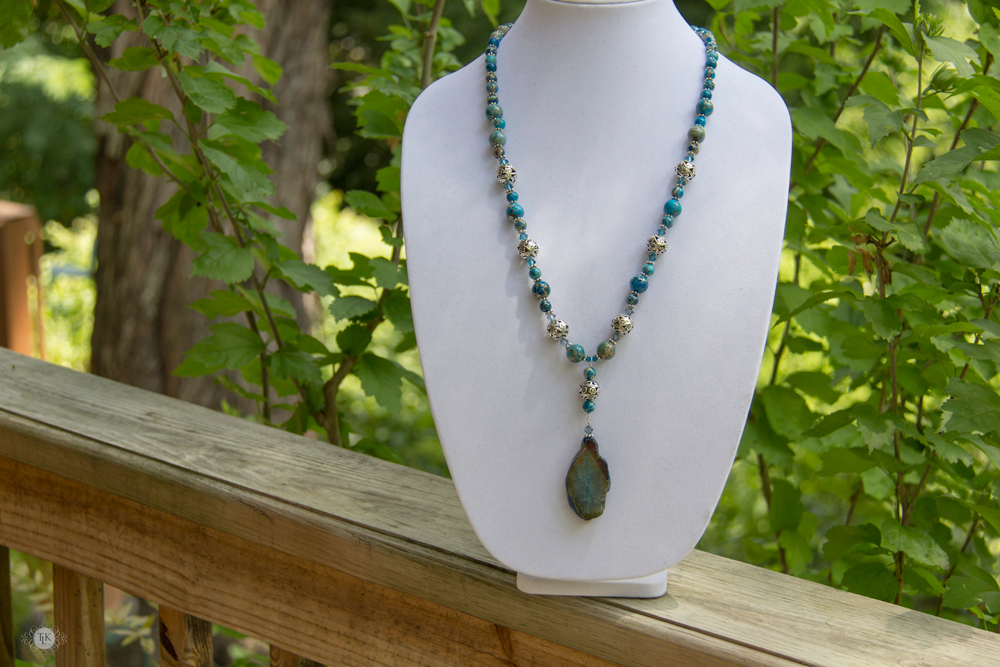 The necklace is a longer one, approximately 28 inches long.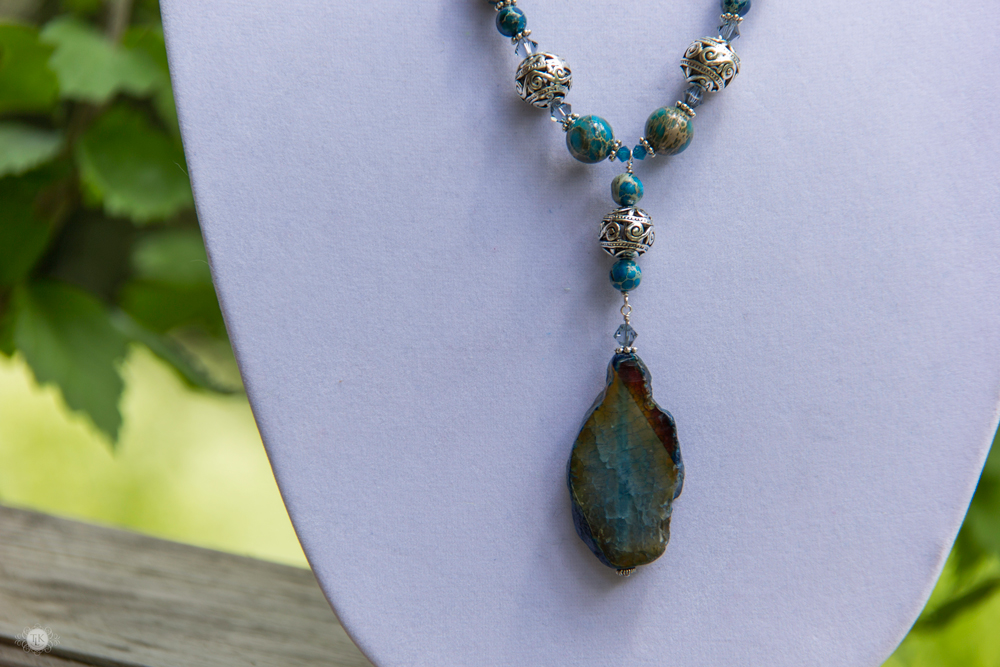 With a 4 inch drop.  That agate slice really is a beauty.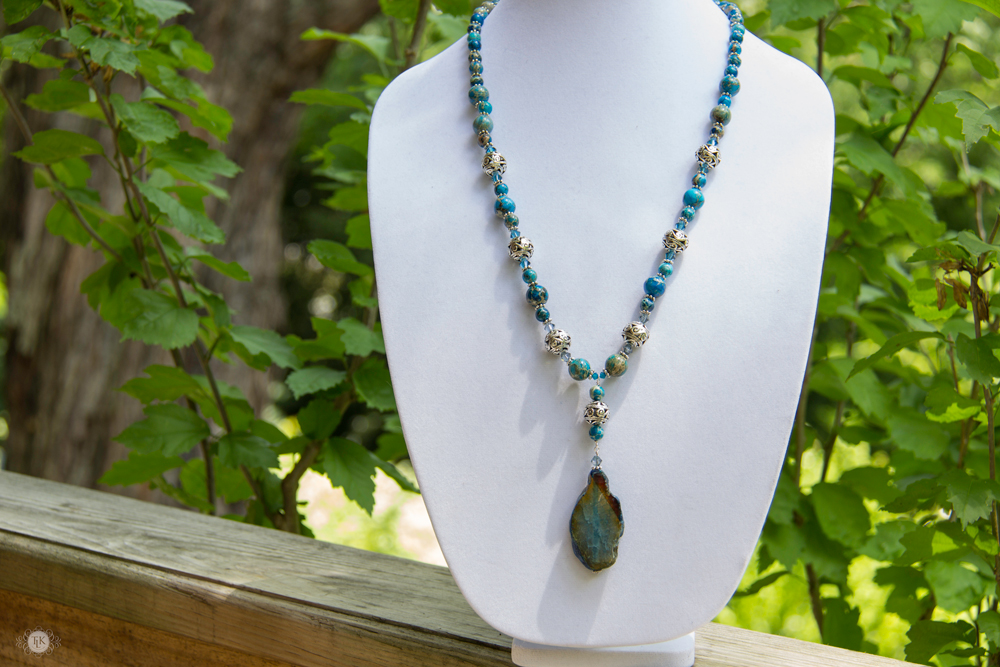 It also has turquoise dyed Imperial Jasper beads, pewter decorative filigree beads and Swarovski crystals.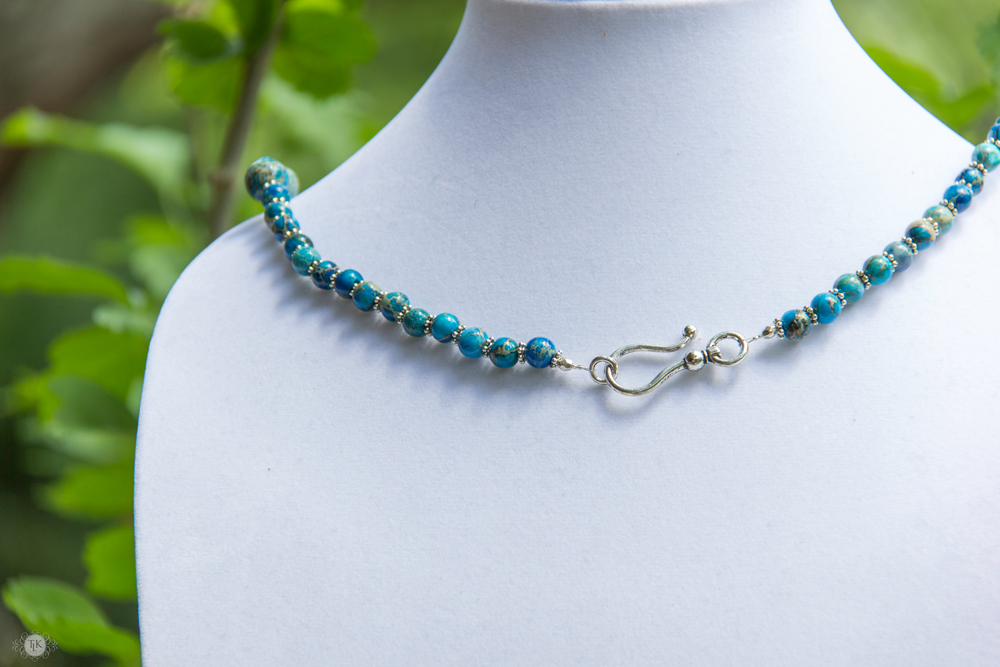 And a mixed metal hook clasp.  But it is long enough you can just slip is over your head if you like.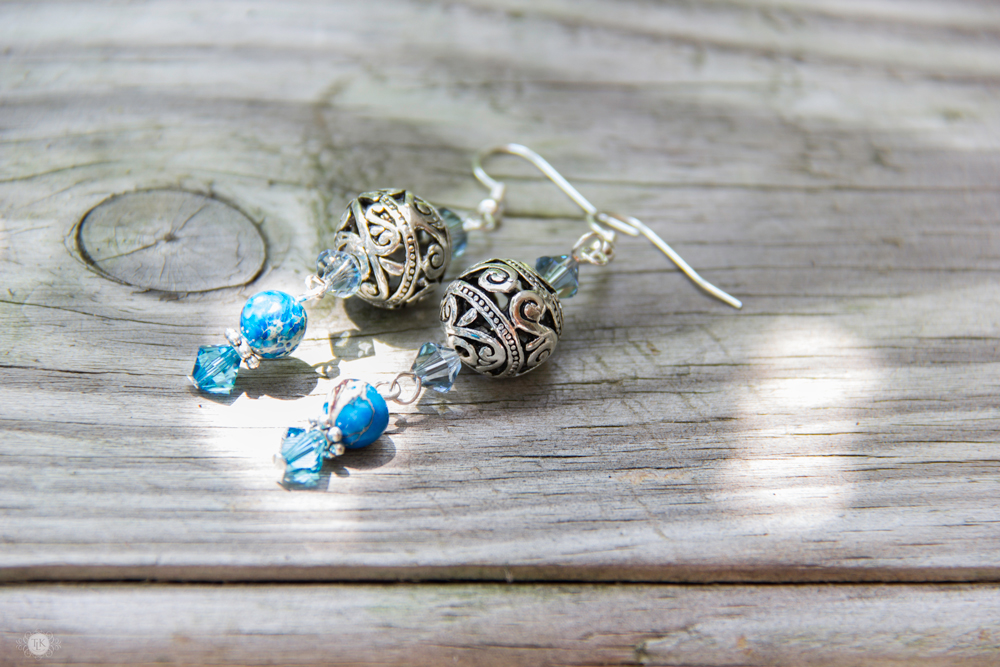 And there are matching pierced earrings.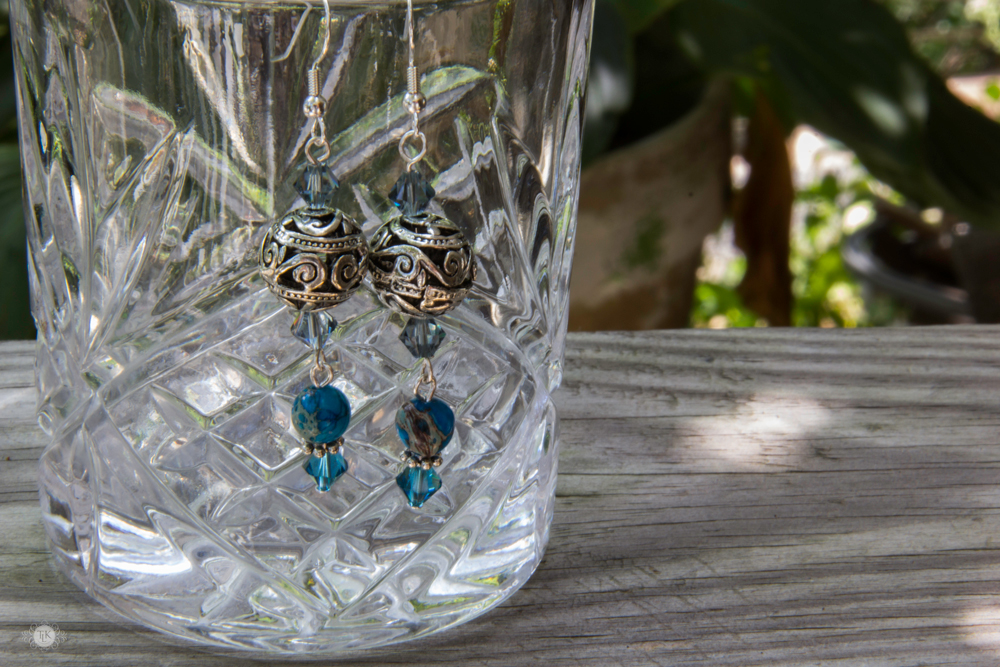 The crystals and jasper beads remind me of heavenly blue skies.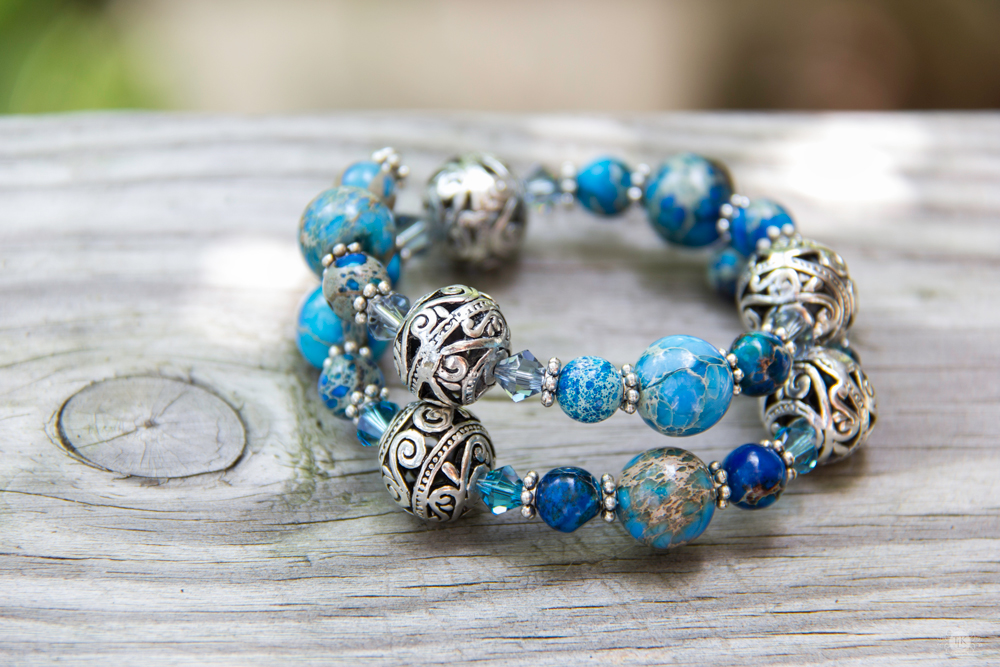 And then there is the matching memory wire bracelet.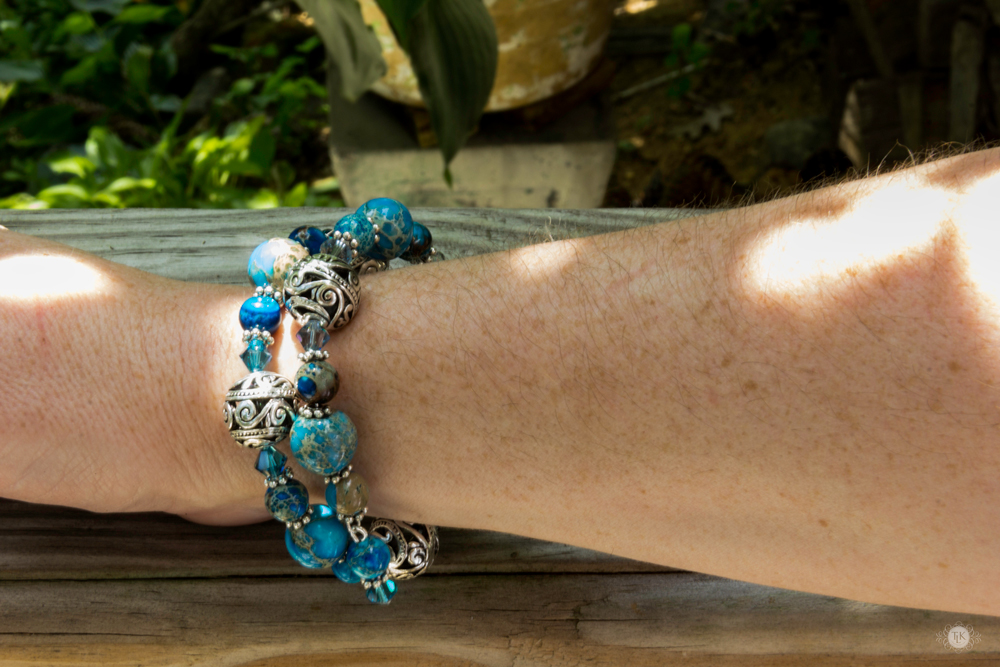 It is made to wrap around about one and a half times, maybe two if your wrist is small.  I didn't want something really heavy or bulky.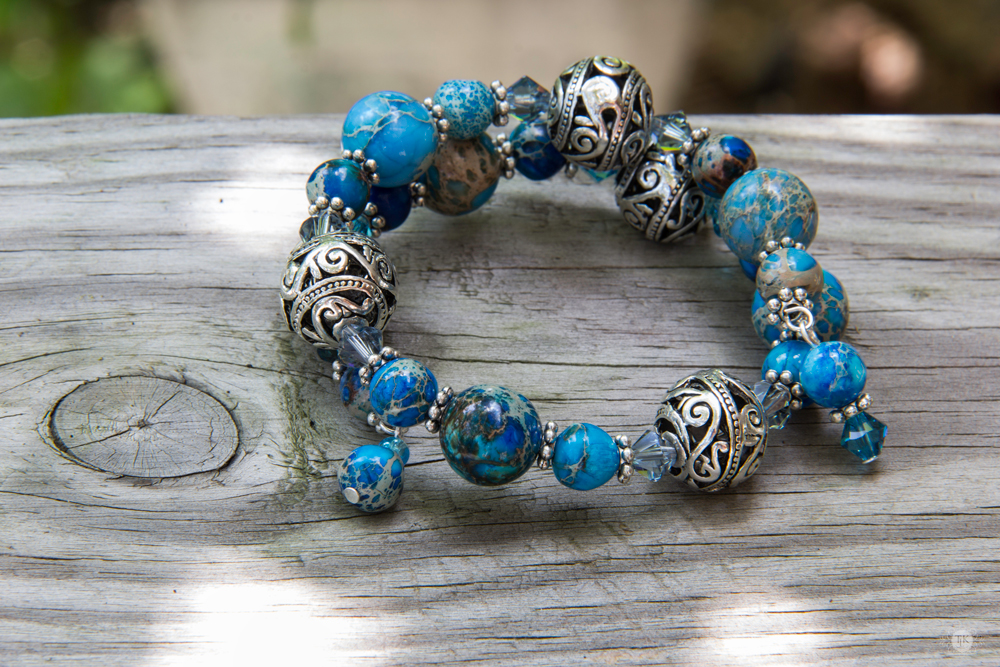 I love the colors in this collection.  I had the jasper beads for a while, it just took that agate pendant to bring them out of my stash so I could play.  So glad I found that Slice of Heaven pendant!