After leaving Saint Thomas Church while we were on our walking tour of La Petite France in Strasbourg, we headed to Place Gutenberg, or Gutenberg Square.  This was all part of one of the included excursions while on my Viking River Cruise down the Rhine that I took with friends in 2014.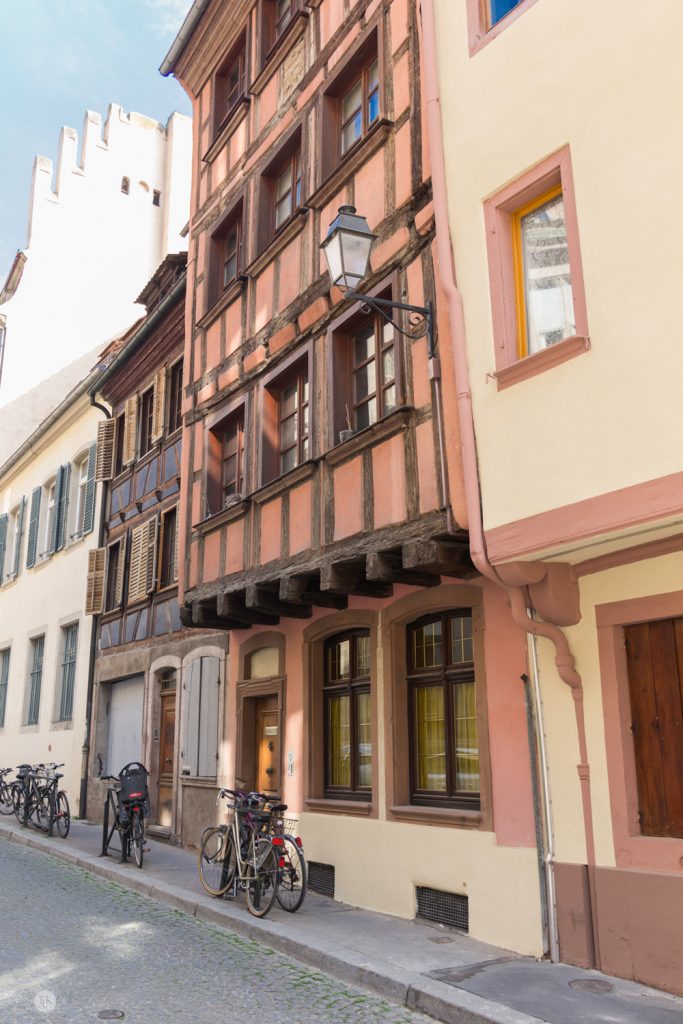 Just like in Amsterdam, there were lots of bikes used to get around the narrow cobblestone streets.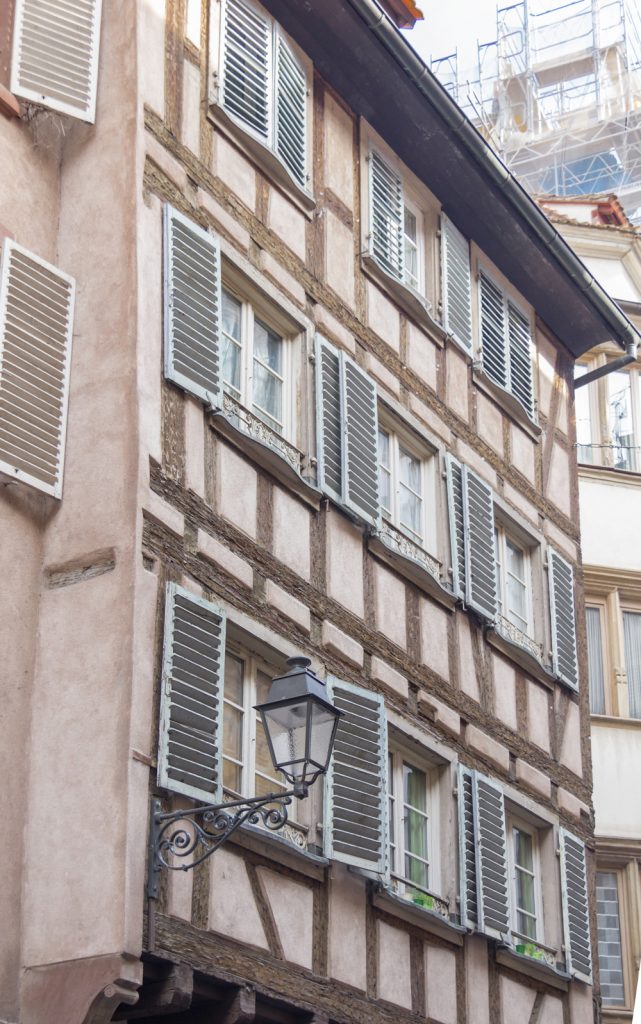 And along this walk there was plenty of interesting half timber architecture buildings to view.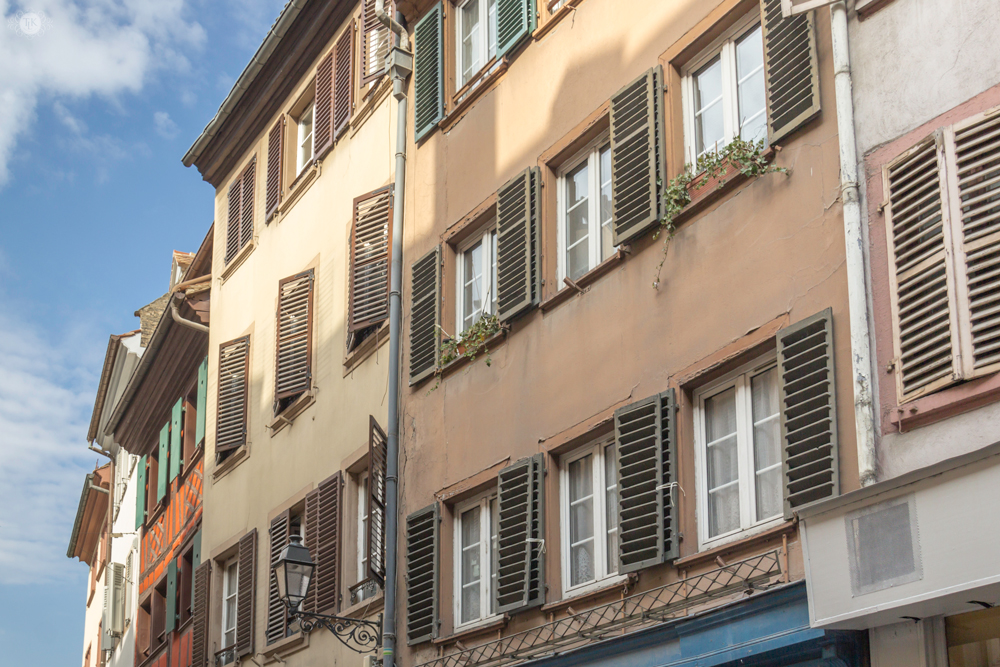 There were charming windows with shutters – lots of shutters.  That are actually used!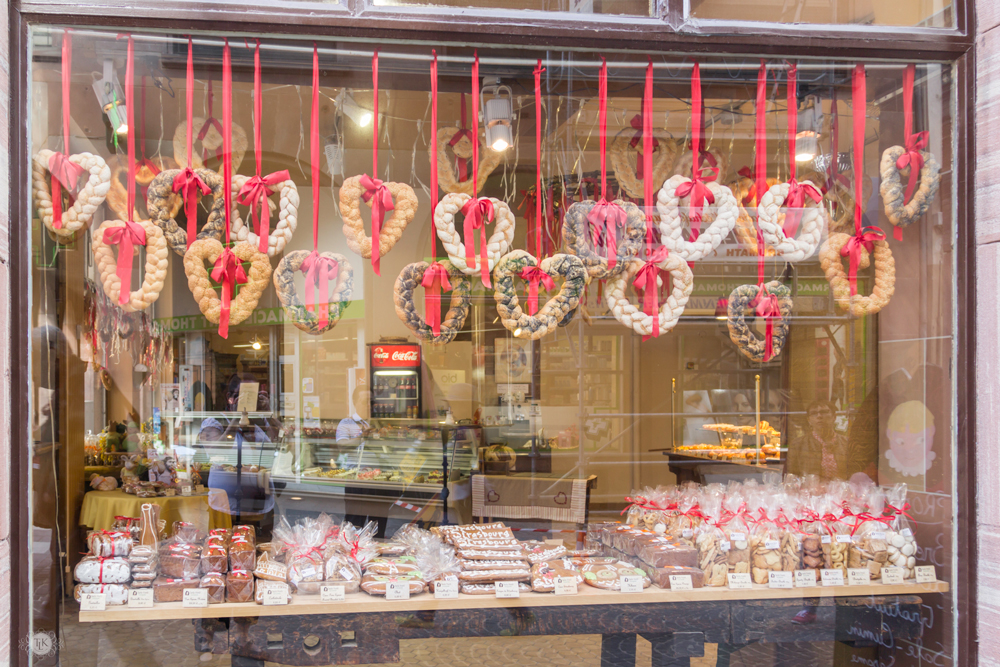 There was window shopping at this bakery.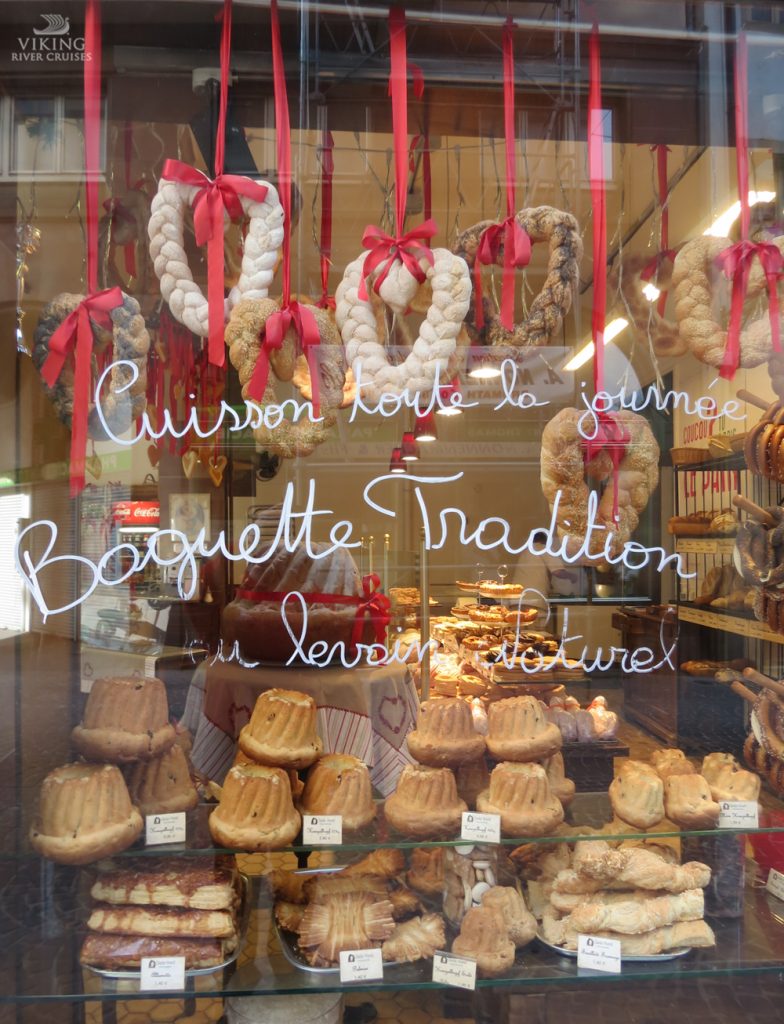 The brioche braided hearts were so pretty and the cakes below them are a famous Alsatian treat called Kugelhopf – a nod to the heavy German presence in the area.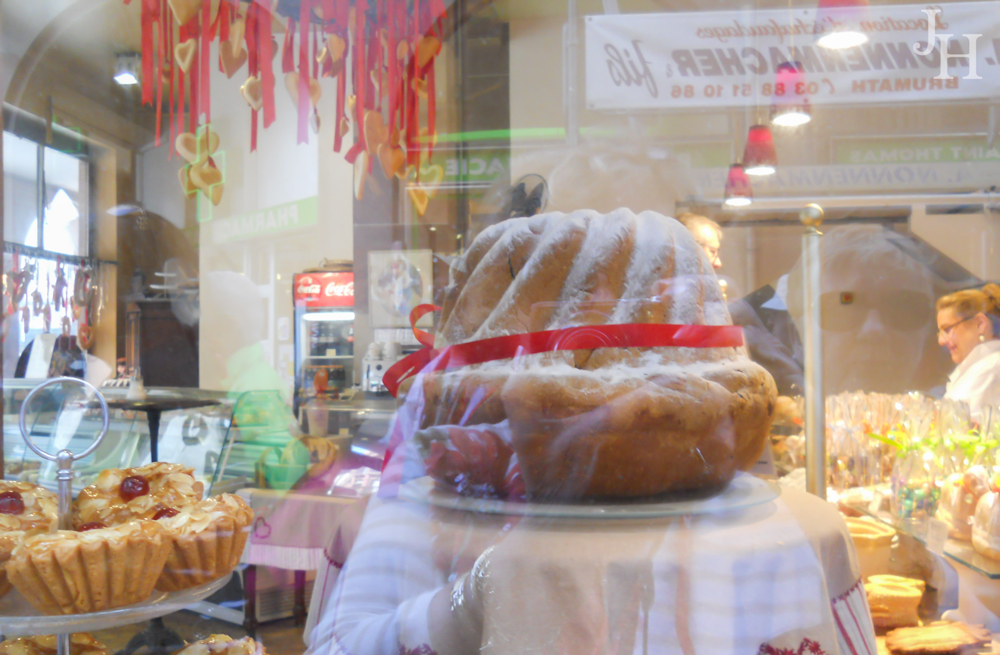 They are often dipped in coffee at breakfast and they have beautiful molds or pans that they are baked in, like the pans we saw as we walked to Saint Thomas Church.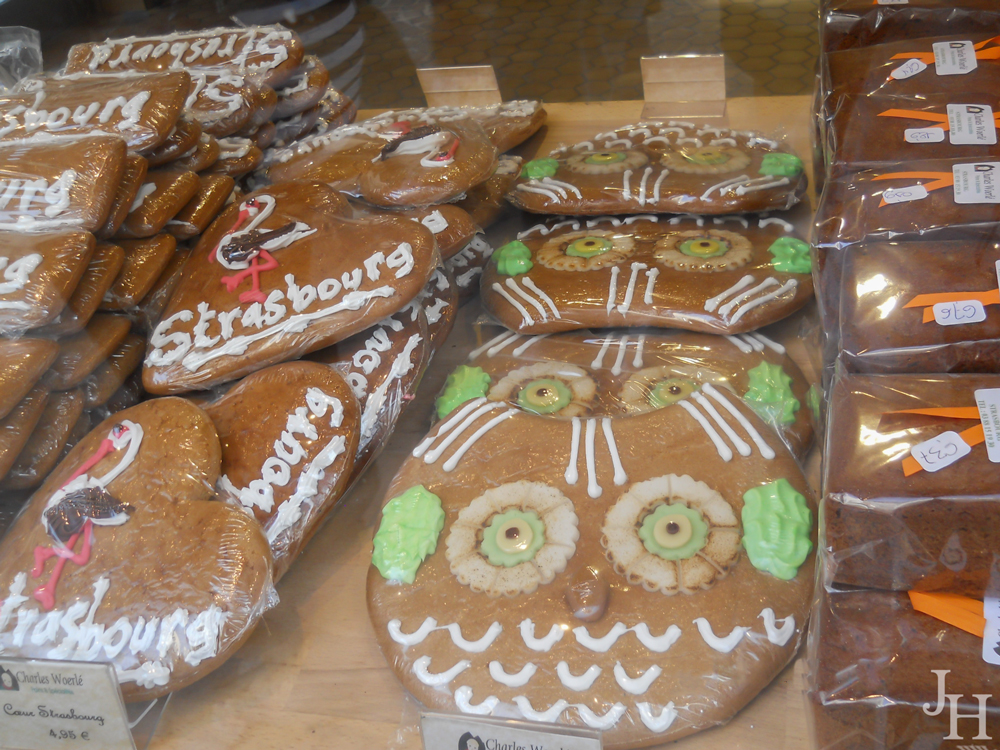 This shop also had lots of gingerbread available.  And there are those signature Storks that you see everywhere in Strasbourg.  I love the little owl cookie on the right.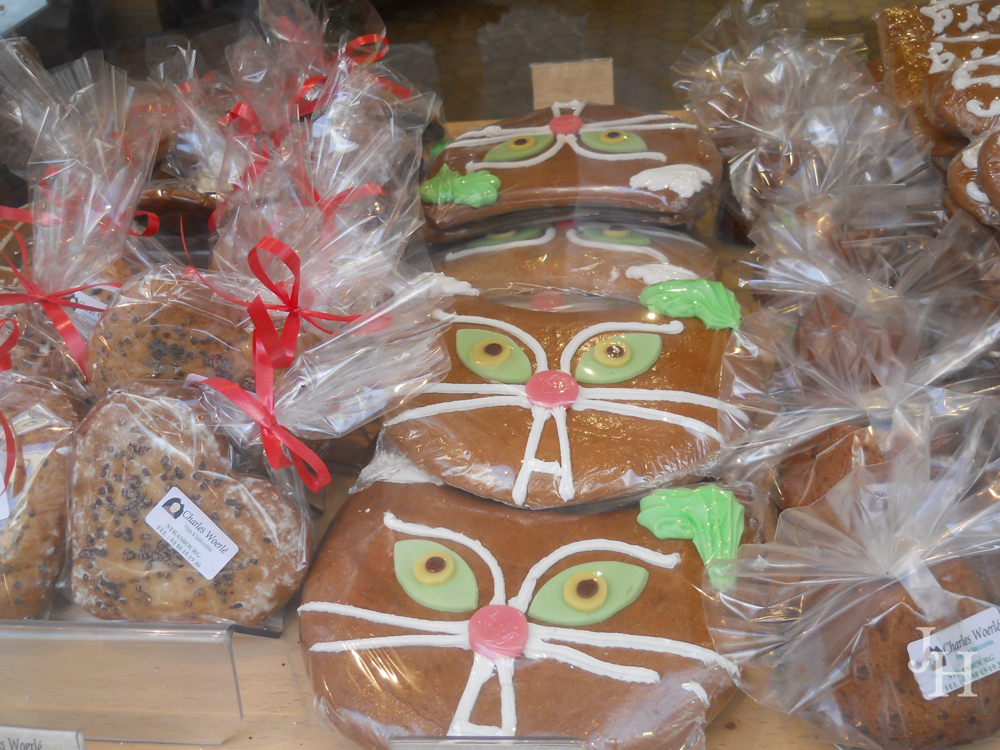 And the kitty cat was our hands down favorite!  This shop definitely was ready for the tourists!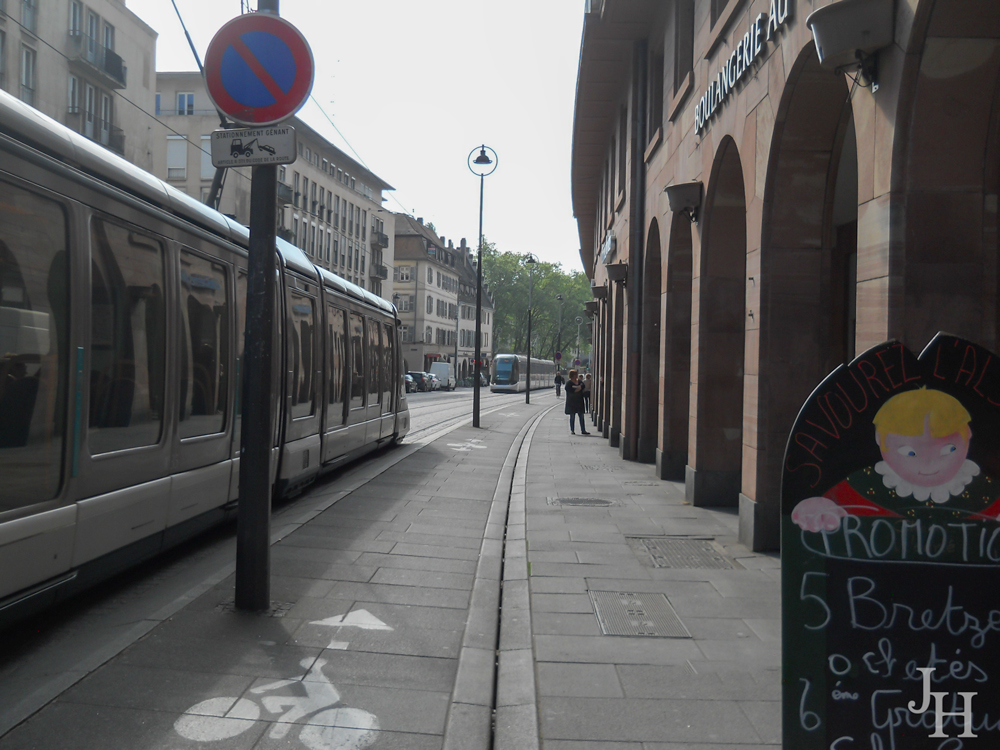 And right in front of that shop was a stop for their tram or public transportation.  And a clearly marked bike lane.  They really do a much better job promoting travel by bicycle than we do, at least better than what we do where I live and some of the larger cities I have visited.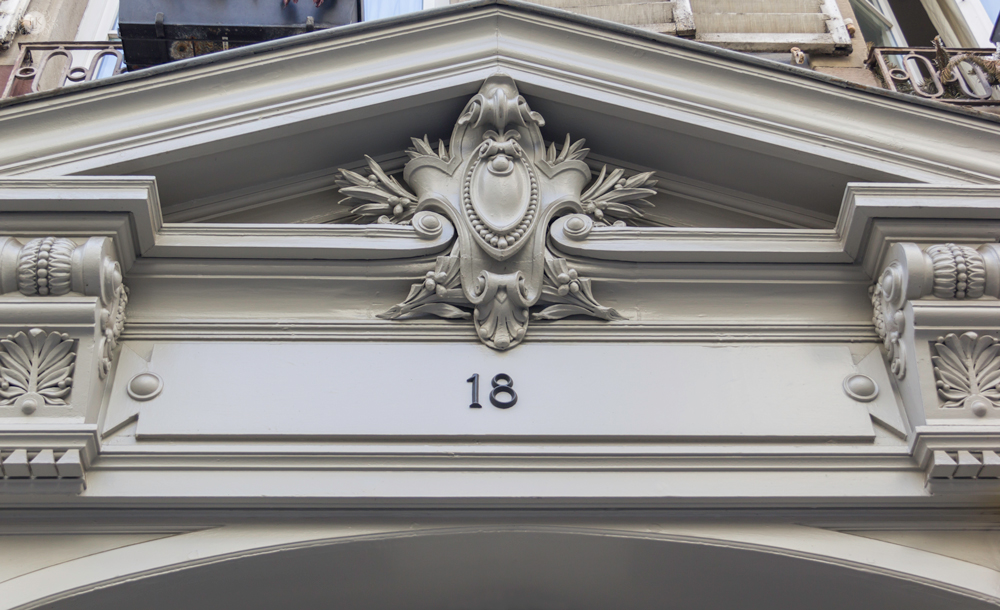 There were amazing architectural details everywhere.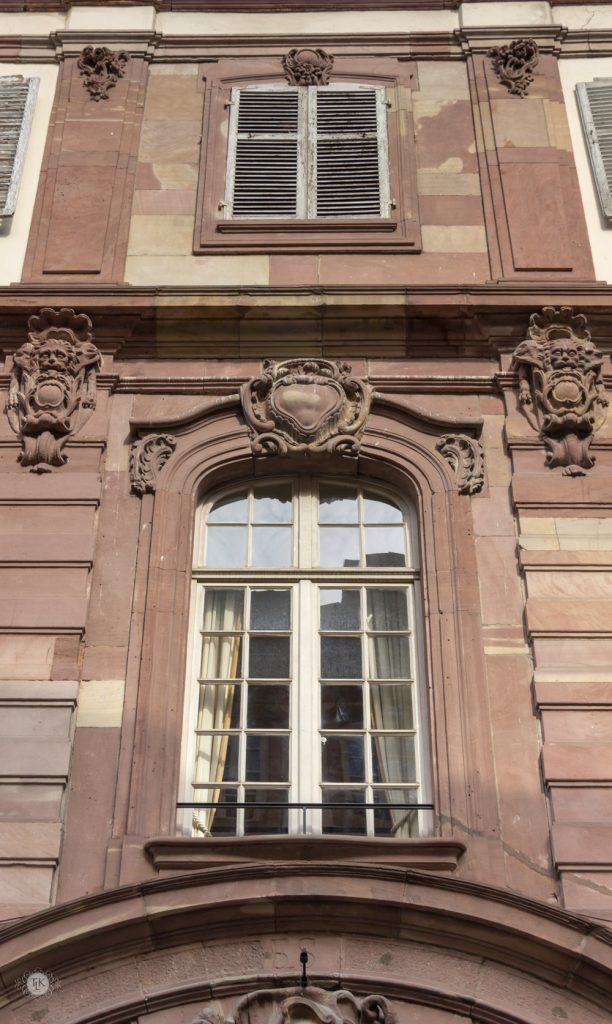 This was a window at the Salle Mozart, a historic monument where the young Mozart held a legendary concert during his visit in 1778.  I loved the details around the window, the beautiful sandstone and those lions on each side. The building today is rented for meetings and special events.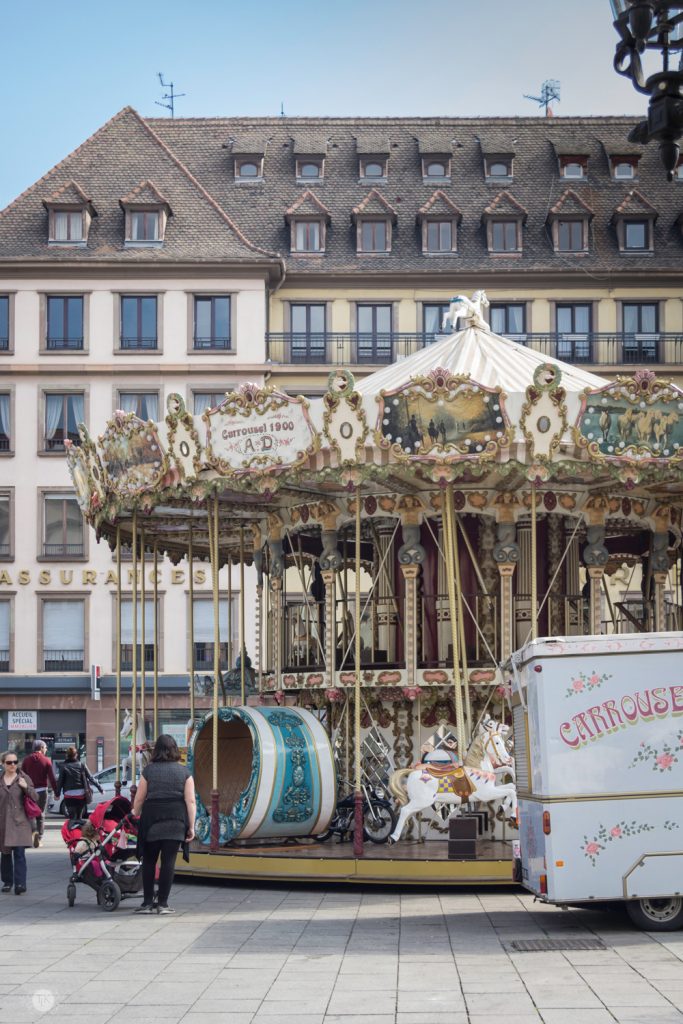 This beautiful carousel featured lovely mermaids, enchanted horses and other mythical creatures. But if you look closely behind the blue carriage, you will find a modern day motorcycle.  I thought it was odd to see such a modern seat on a restored vintage carousel.  From what we were told, the merry go round is not always here.  It is put away for certain events, like the famous Christmas Markets held here.
And do you notice the car on the left that is cropped half way out? Underneath the square is a large car park.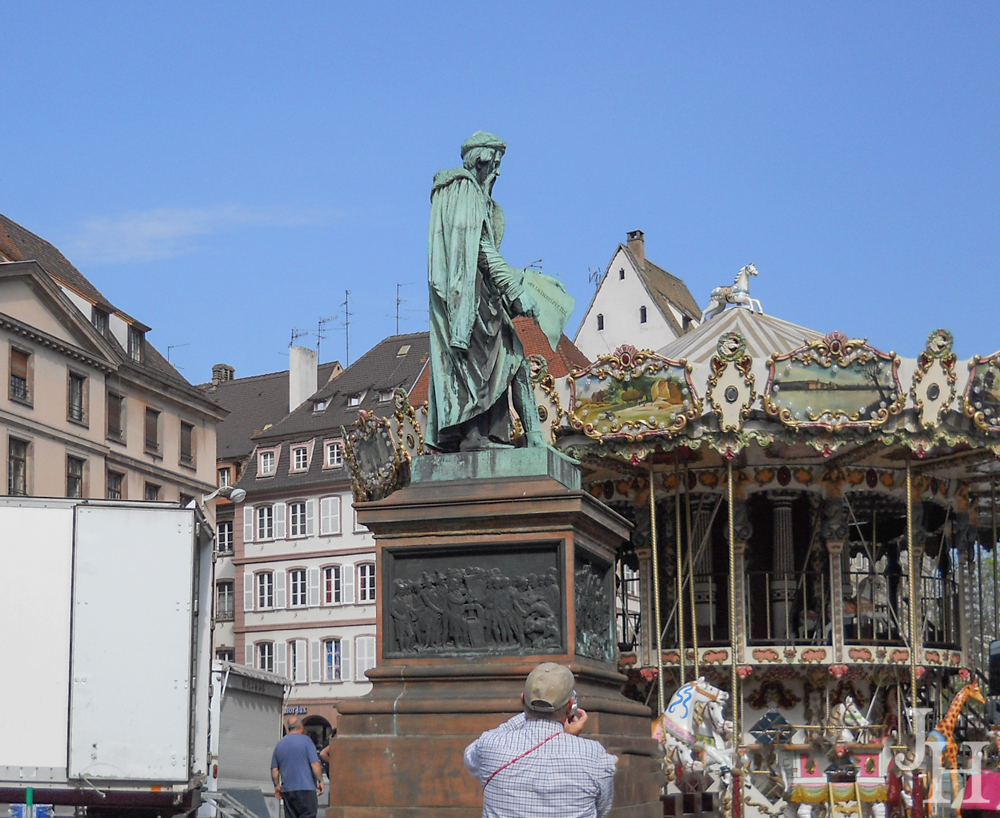 And, as the name tells you, this square commemorates Johannes Gutenberg, the inventor of the modern day printing press.  If you have heard of the Gutenberg Bible, than you are familiar with his notoriety.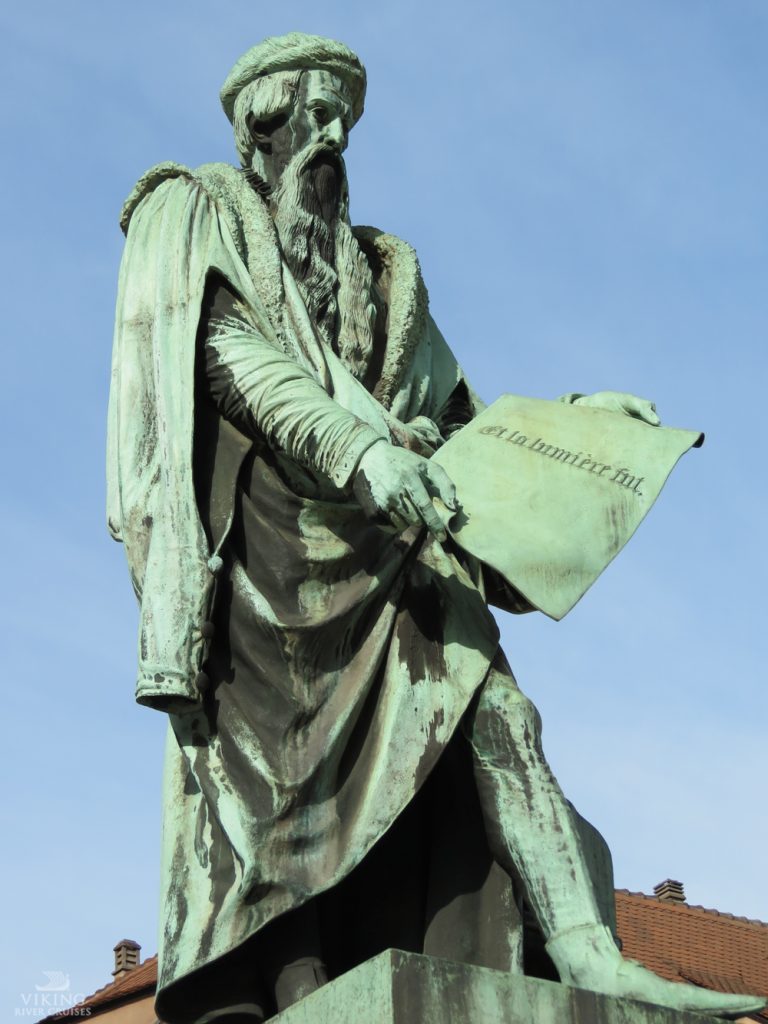 There is a large statue memorializing the fact that he lived here while he was a goldsmith. It's hard to believe that he created the movable type in 1439 that would revolutionize the world.  He was born in Germany but during an uprising his family moved here to Strasbourg.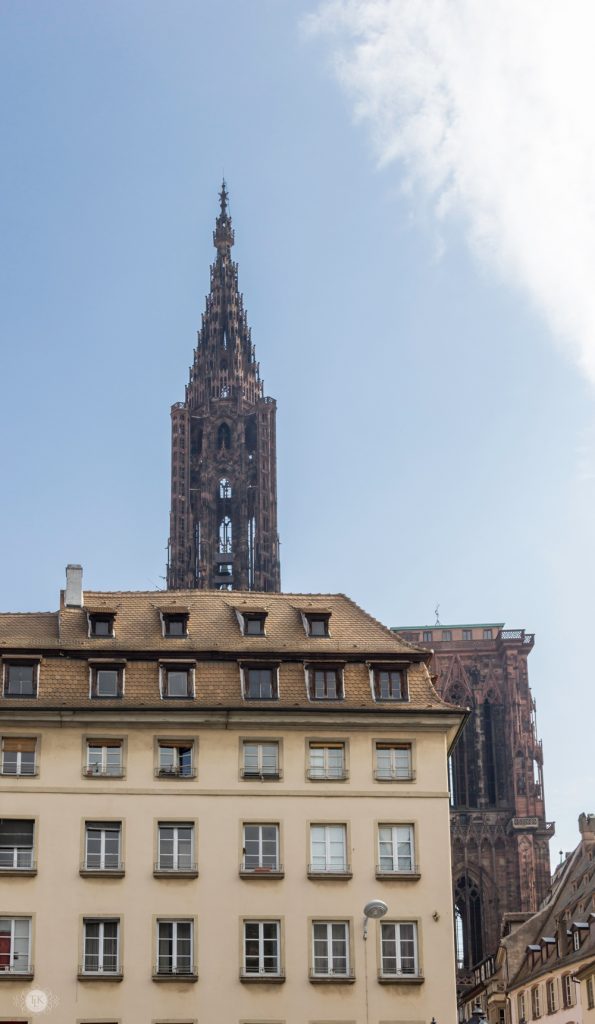 And from Place Gutenberg, we finally start seeing glimpses of the Cathedral up close – called the Notre Dame of Strasbourg or the Cathedral of Our Lady of Strasbourg.
It is a pretty famous medieval cathedral.  For a couple of  centuries, it was the world's tallest building.  And there are a lot of other famous and interesting facts to share, but that will be another post.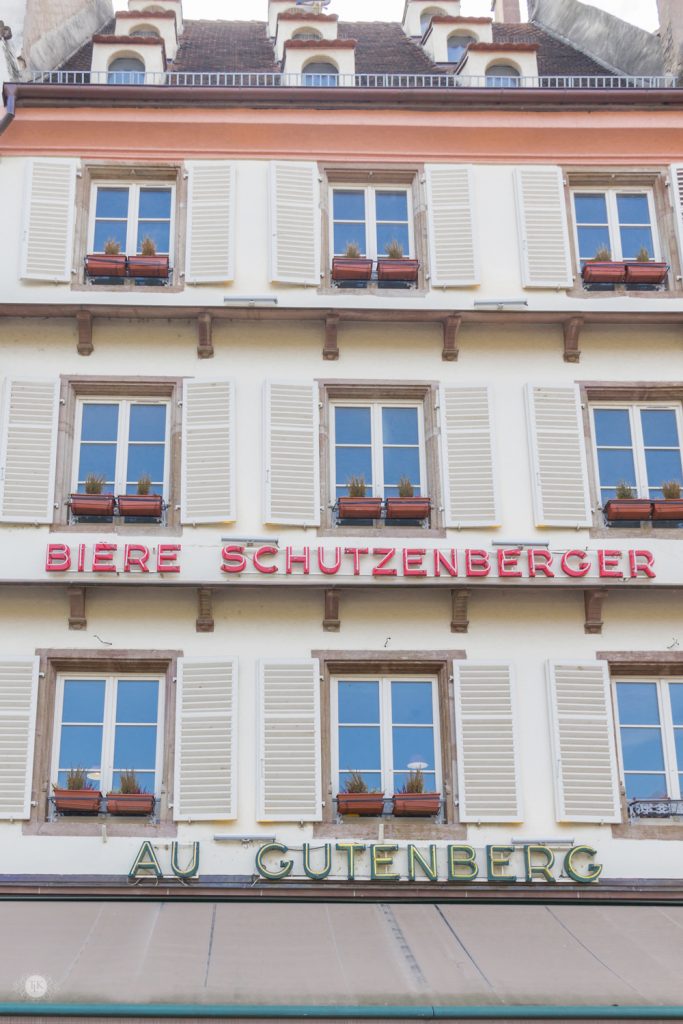 Around the square there are also a lot of restaurants, like Au Gutenberg.  There is still a lot of German influence in the area and a lot of the names reflected that influence.   Since this area has changed hands so to speak for so long, its hard not to have that influx of languages and customs.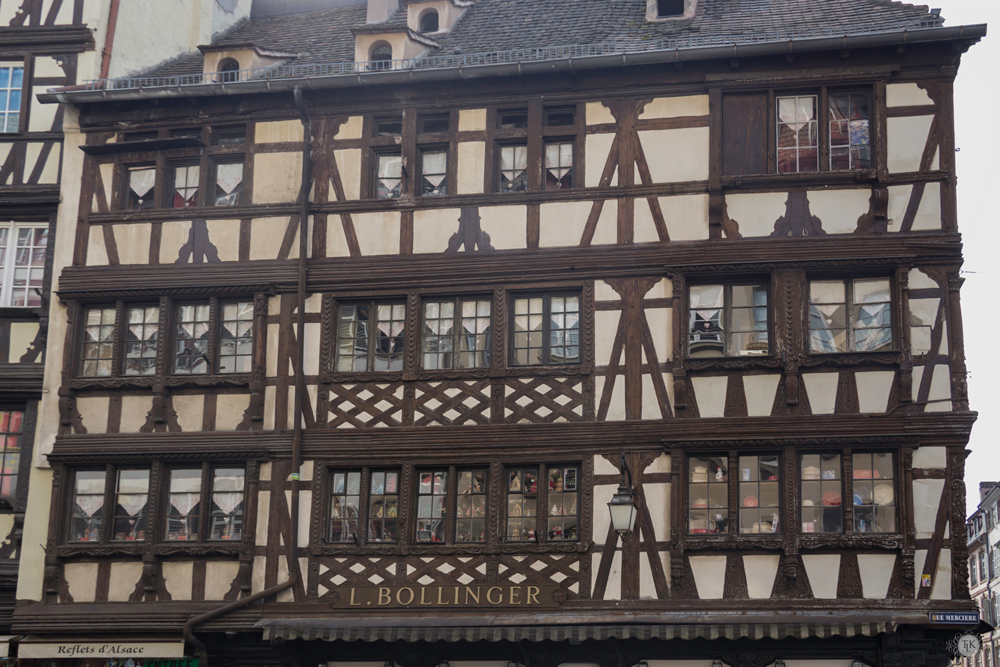 There were also tons of gift shops targeting the tourist industry.  This gift shop really was a showpiece for the famous half timber architecture of the area.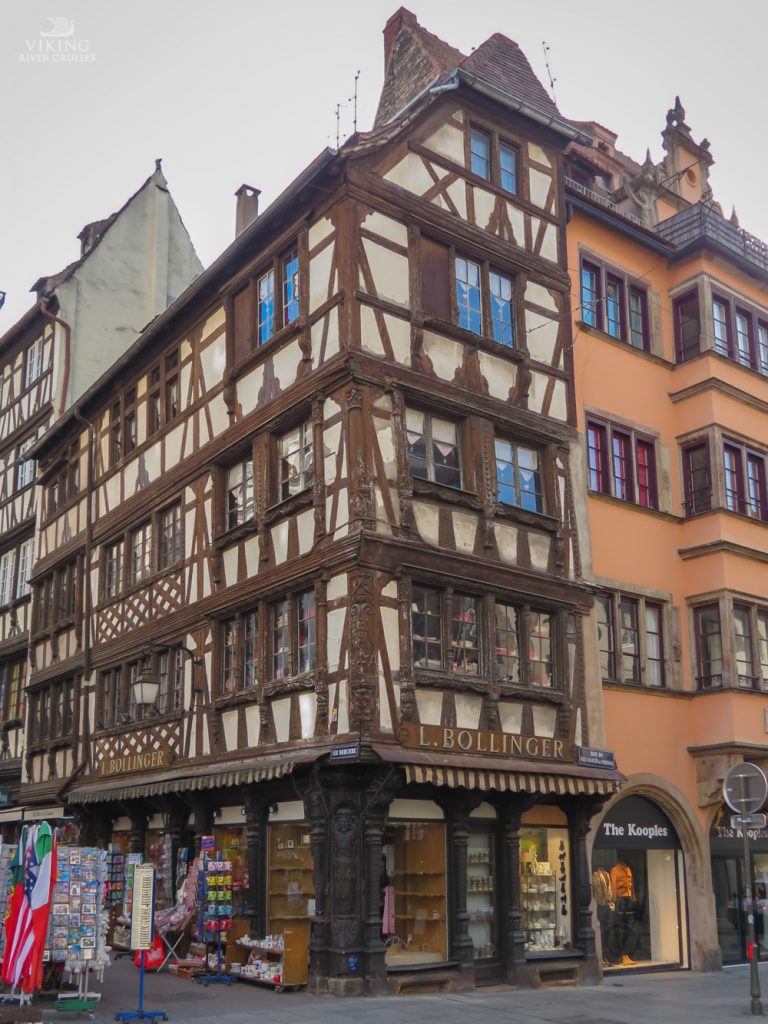 Look at how narrow that building is!  When you look at the first image, you think it is really a huge place, but from this angle, you see it is just a narrow strip of a building, smushed up against another and another.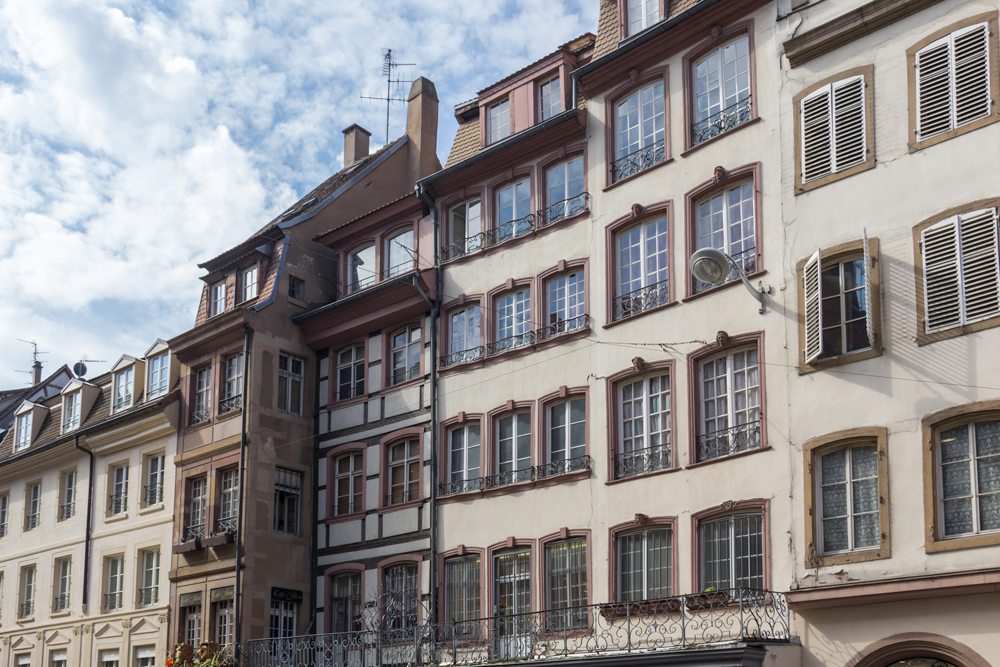 Just like these French apartments that are so pretty!  There are at least six different buildings here, all smushed together.  The little narrow sandstone one on the left is so narrow – it has a coffee shop on the main floor and there must not be much room for large crowds.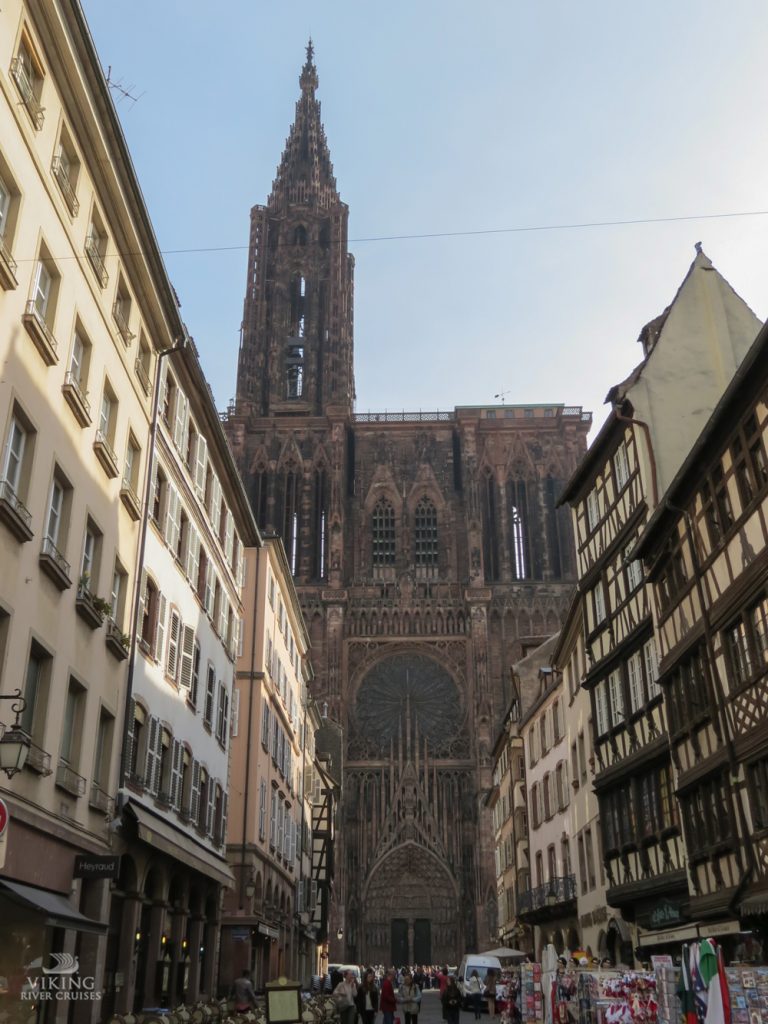 Here is one of the streets as you head towards the Cathedral. Gift shops, cafes, food stalls and shops…it smelled wonderful!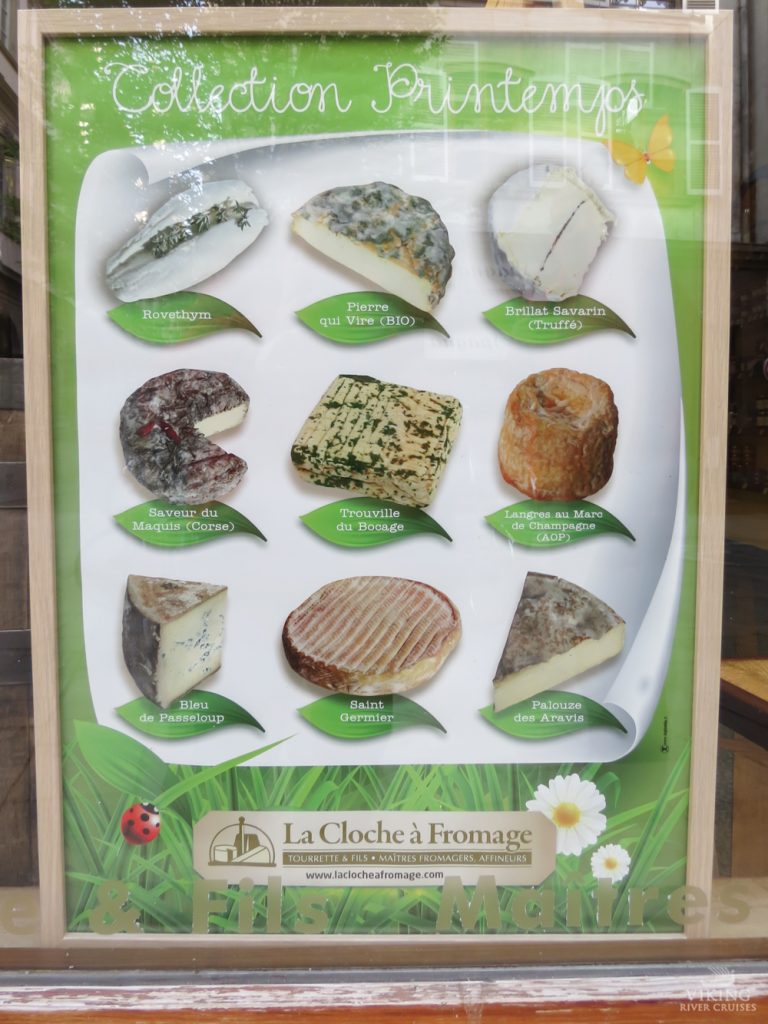 There was a cheese shop…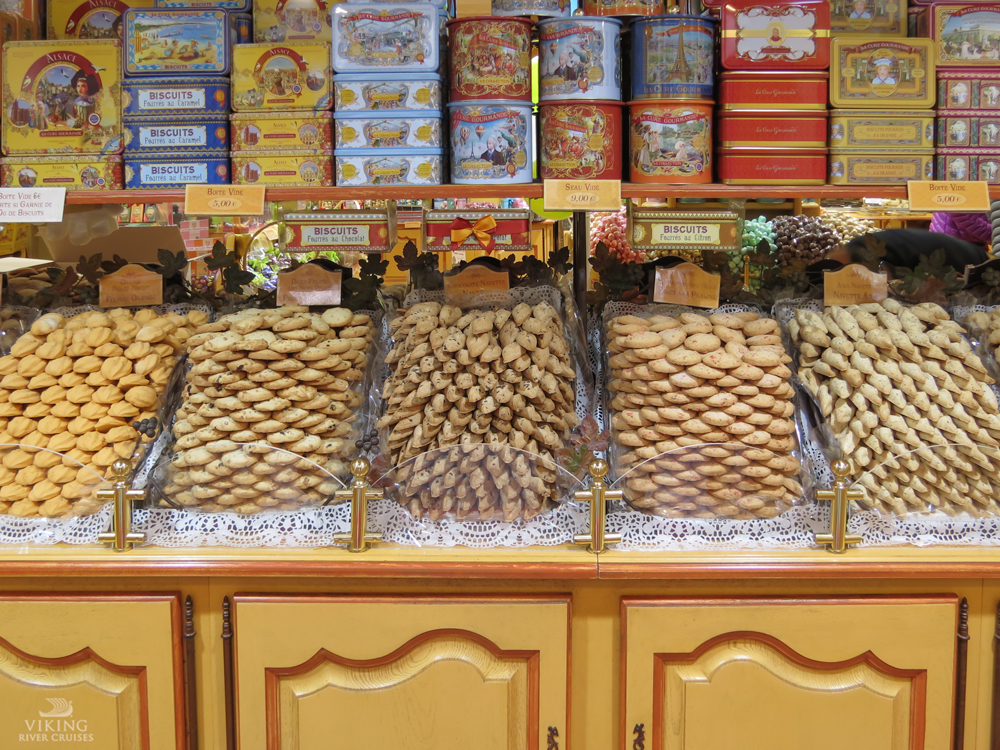 Lots of bakeries with all kinds of tempting biscuits or cookies….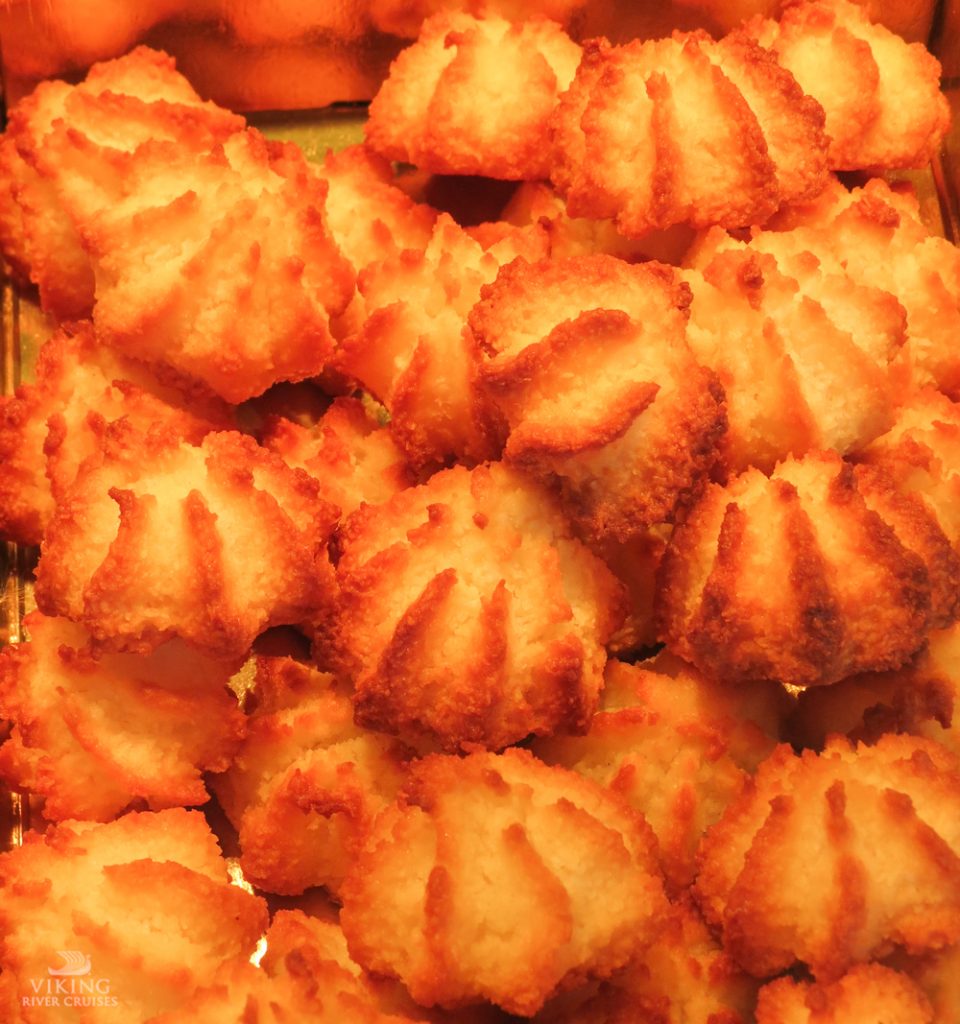 And coconut macarons – these were very different from the traditional macarons (or macaroons) that we saw that looked like little pastel sandwiches.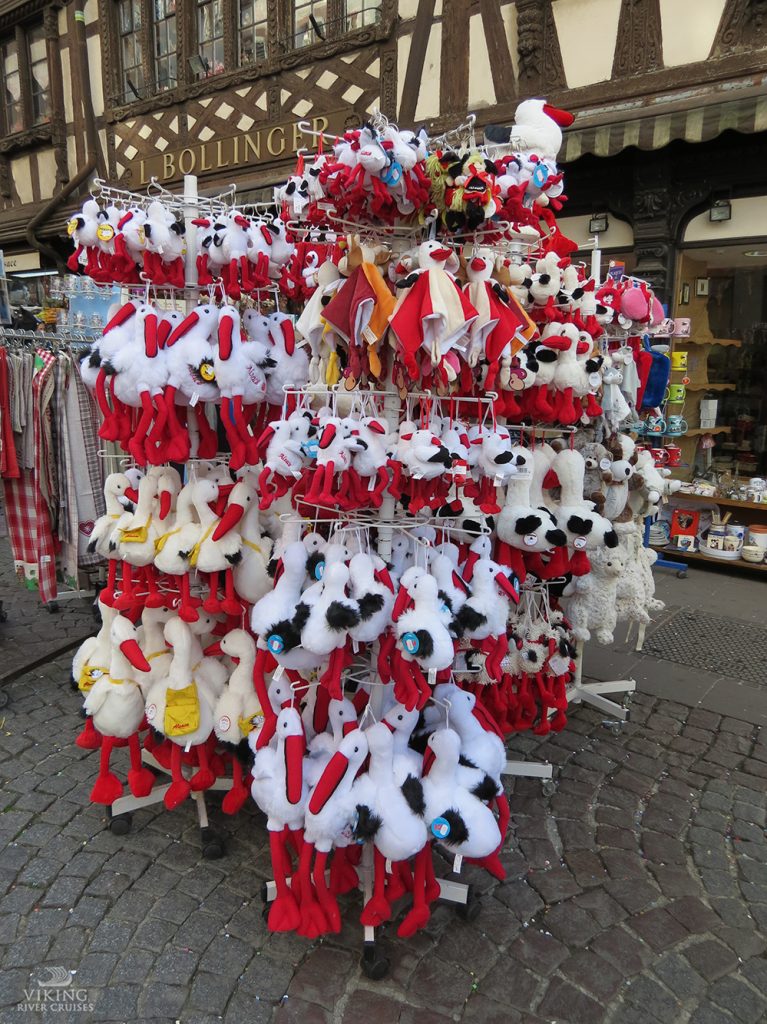 And yes, there were Storks available to take home.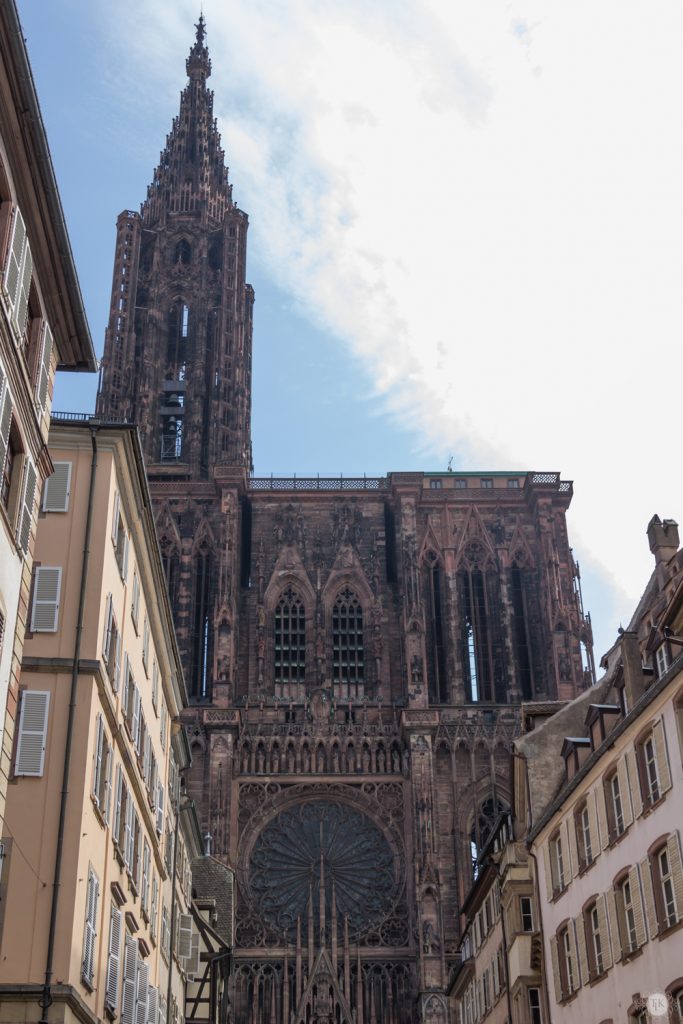 But we were heading on to the Cathedral.  Our guide Claude assured us we would have plenty of time to visit the shops later in the day.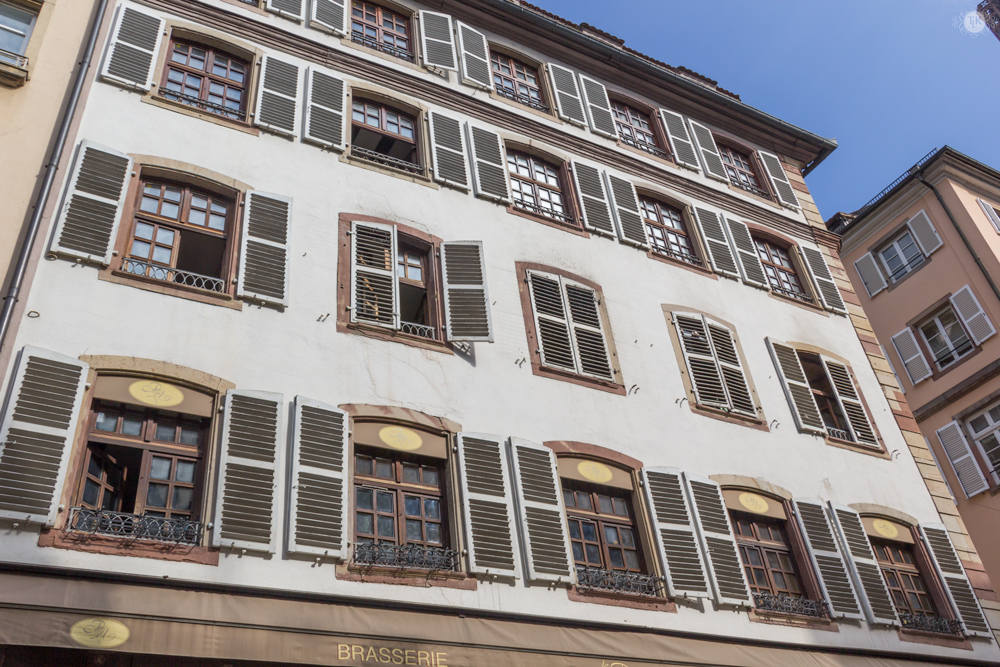 And take in more of the beautiful architecture.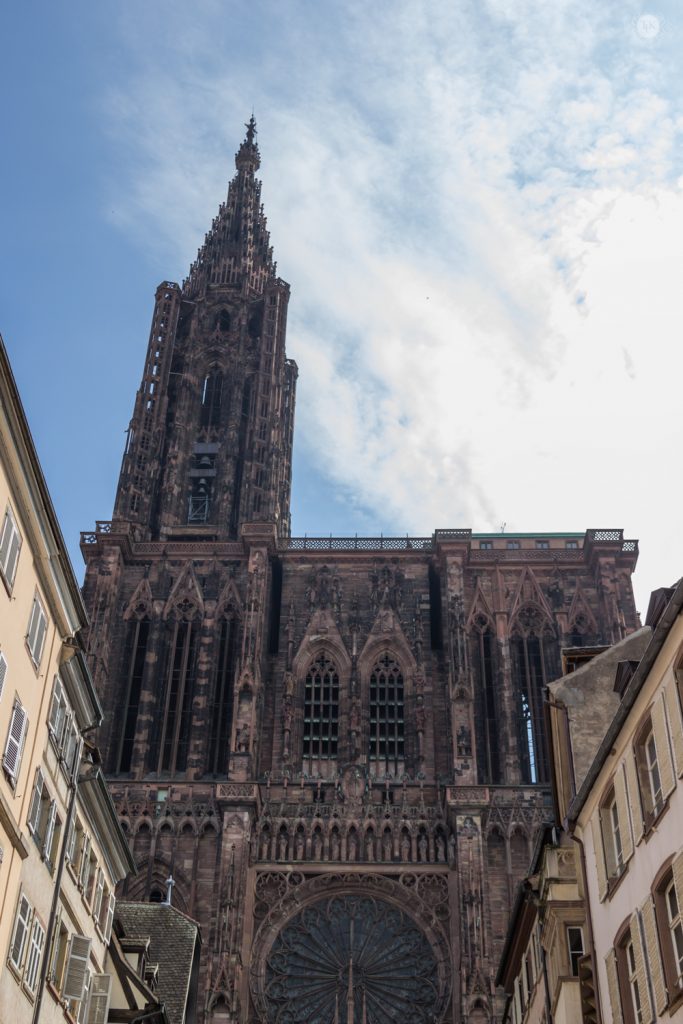 Up next, the Place Cathedral.
---
This is not a sponsored post.  
This is my experience from my trip with Viking River Cruises. 

Email me to find out how you can save $100 when you book your
first cruise with Viking through their referral program.
SaveSave
SaveSave
SaveSave
SaveSave
SaveSave
SaveSave
SaveSave
SaveSave
SaveSave