When I left you we were walking through Gutenberg Square on our way to see the Cathedral in Strasbourg, France as part of my Viking River Cruise.  We were visiting the La Petite France section of the city and it was full of centuries old architecture and culture.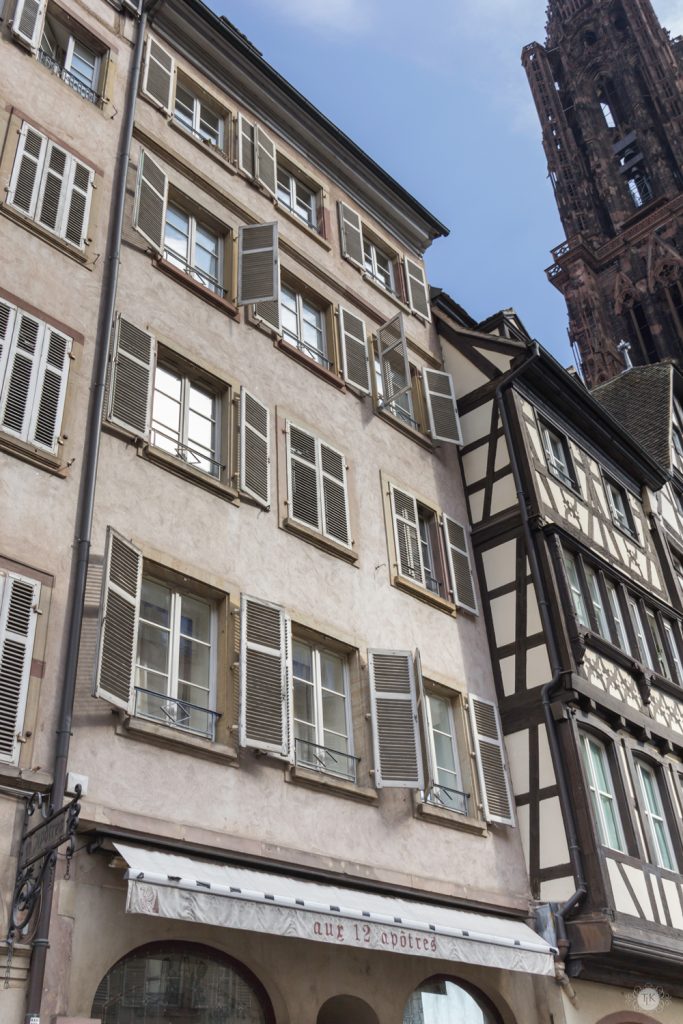 As we headed down Rue Merciere towards the Cathedral we passed a bar called the 12 Apostles.  We enjoyed the humor in the name, so close to the Cathedral.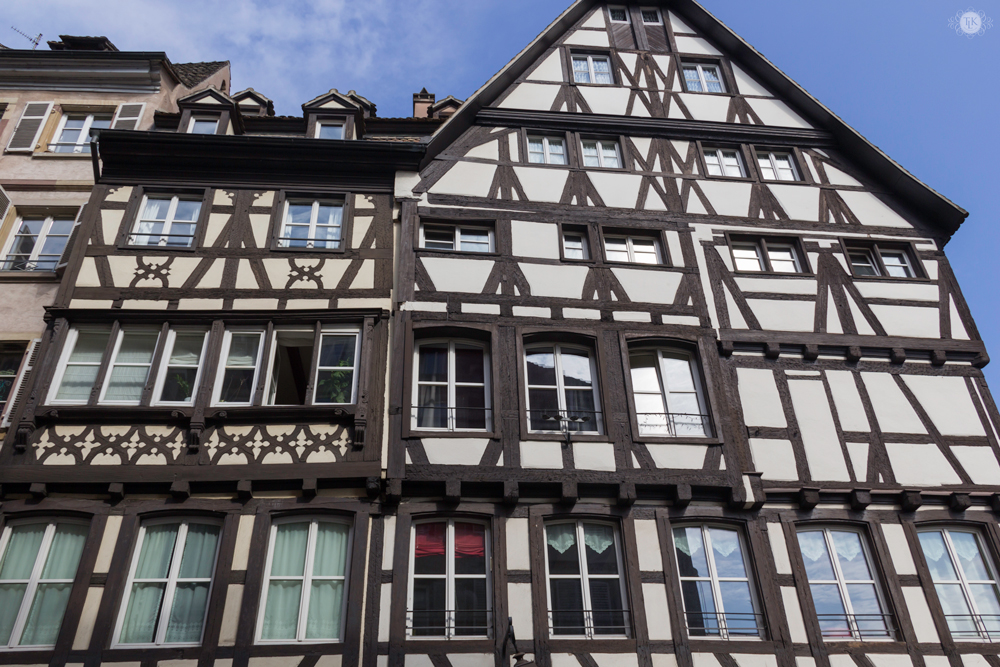 And we enjoyed seeing more of the half timber architecture.  Some buildings are a real hodgepodge of design, as new parts were added on year after year.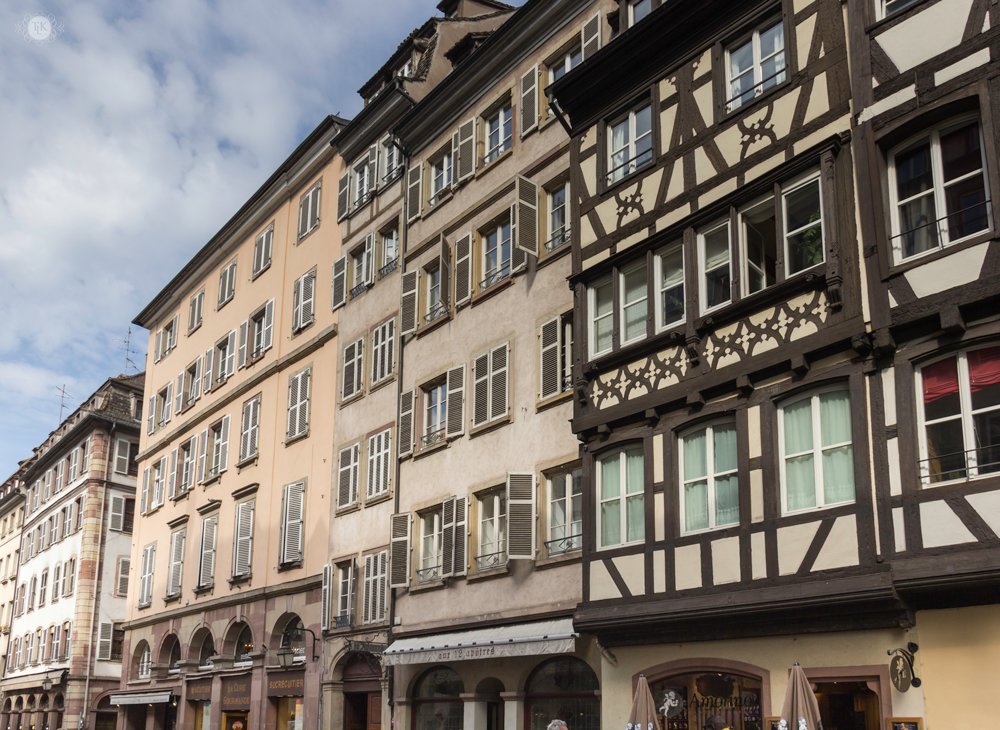 And just like before, you found buildings smushed up against one another, like that little sliver of a building to the left of the 12 Apostles.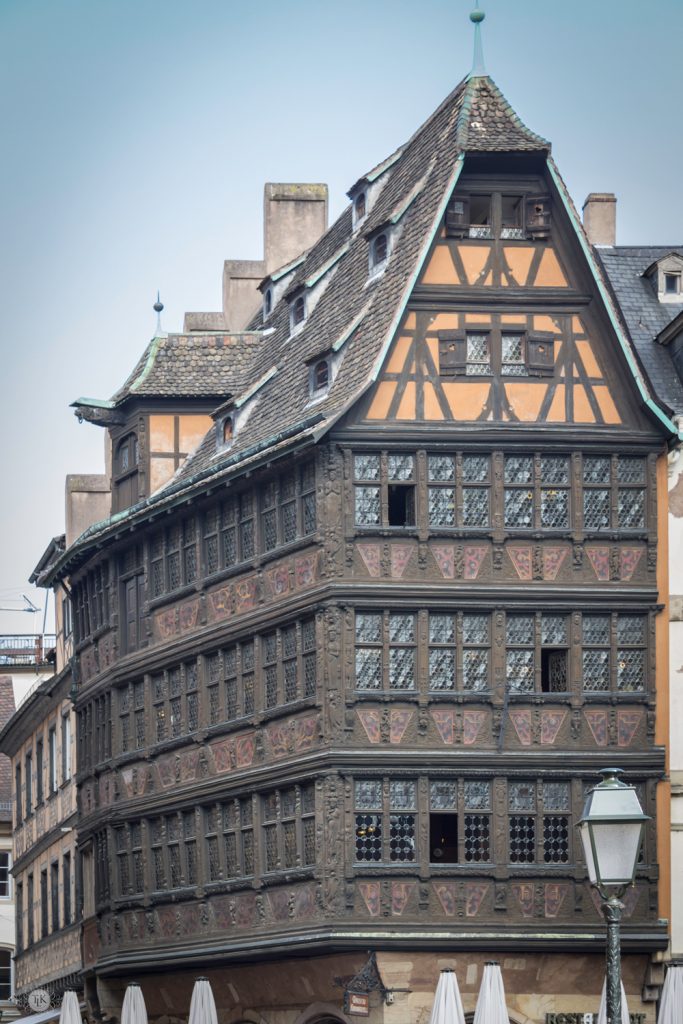 But, as we came upon the Cathedral Square, this little gem came into view.  It is the Maison Kammerzell and it dates to 1427.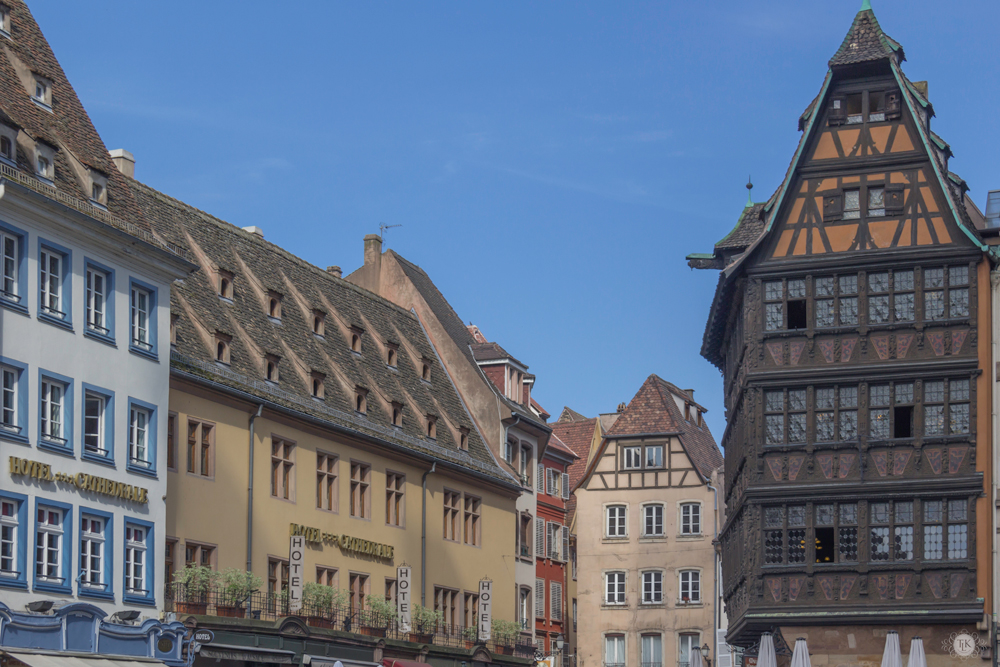 It sits on a corner of the square by the Cathedral Hotel.  Just like in Cologne, there is a large hotel right by the Cathedral.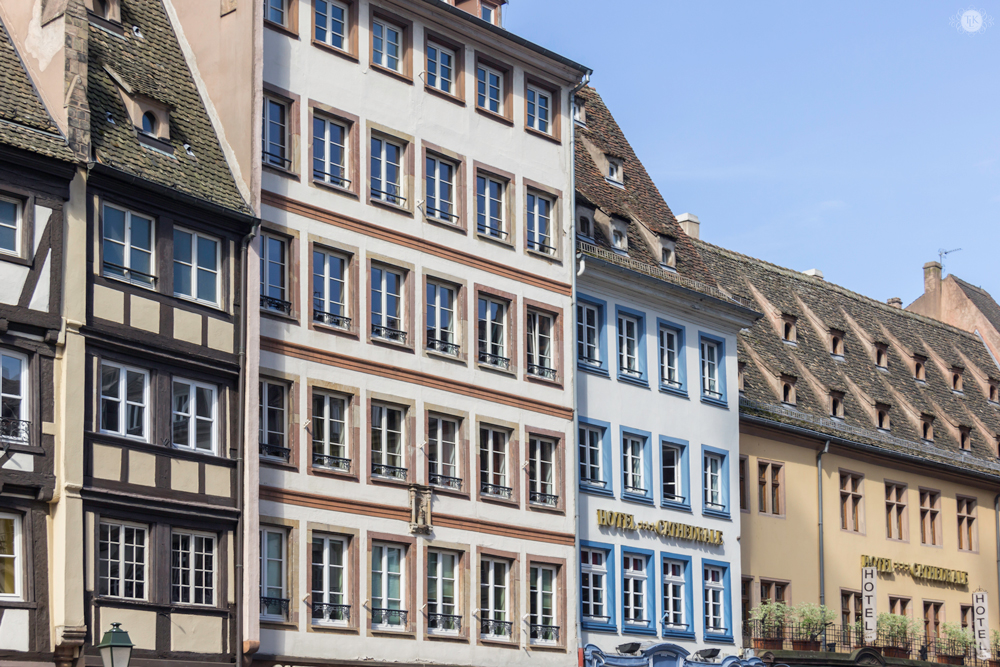 I love the different color buildings and all those windows!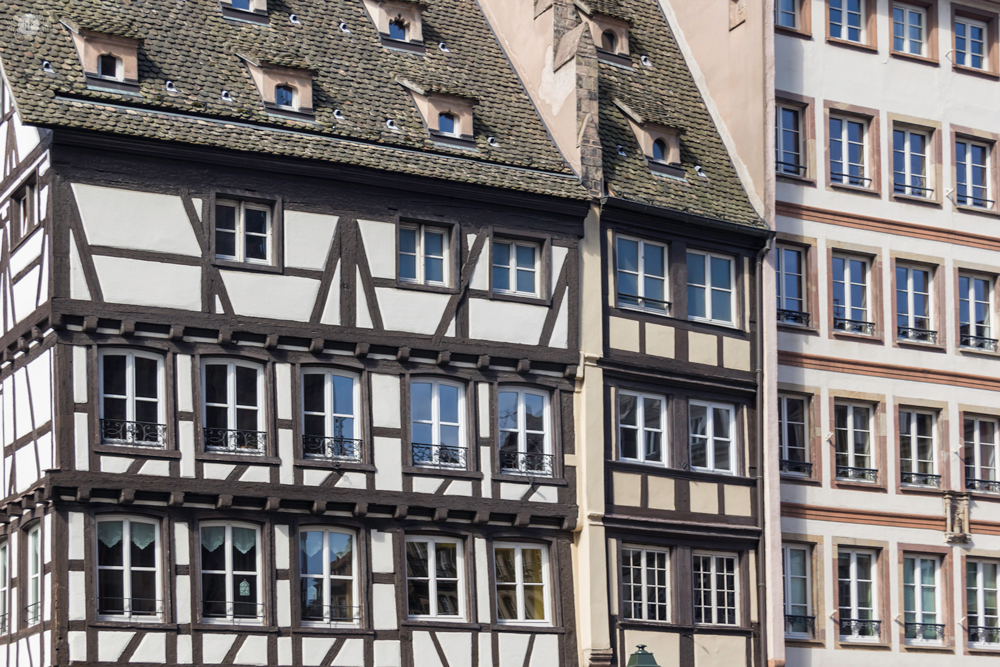 And those cute little dormer windows on top!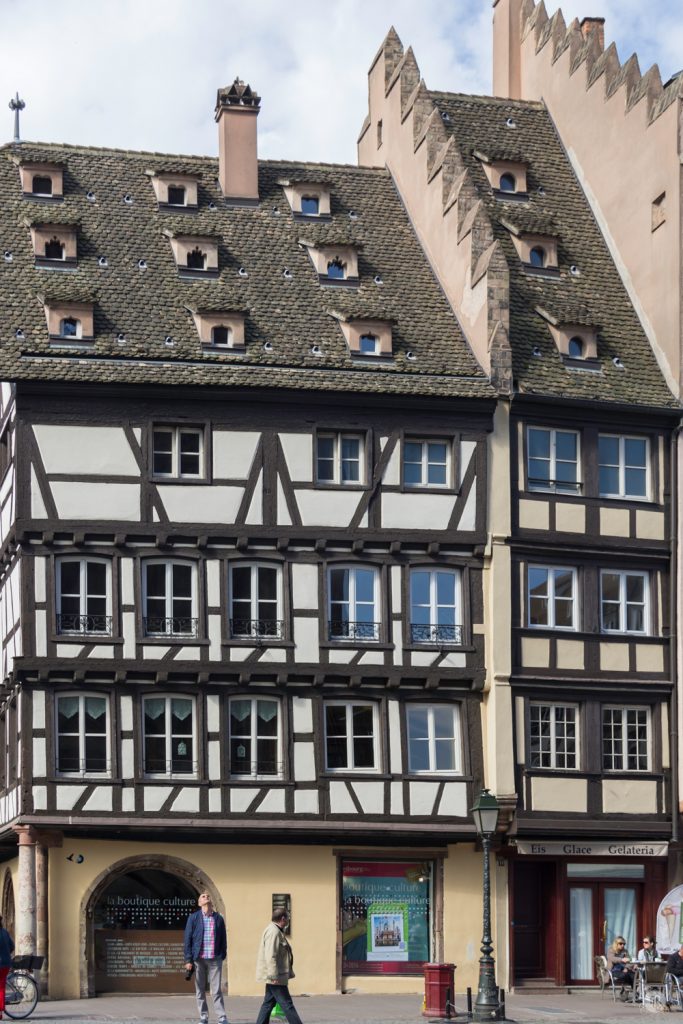 Most of the ground floors of these buildings housed gift shops or restaurants.  They definitely cater to the tourists.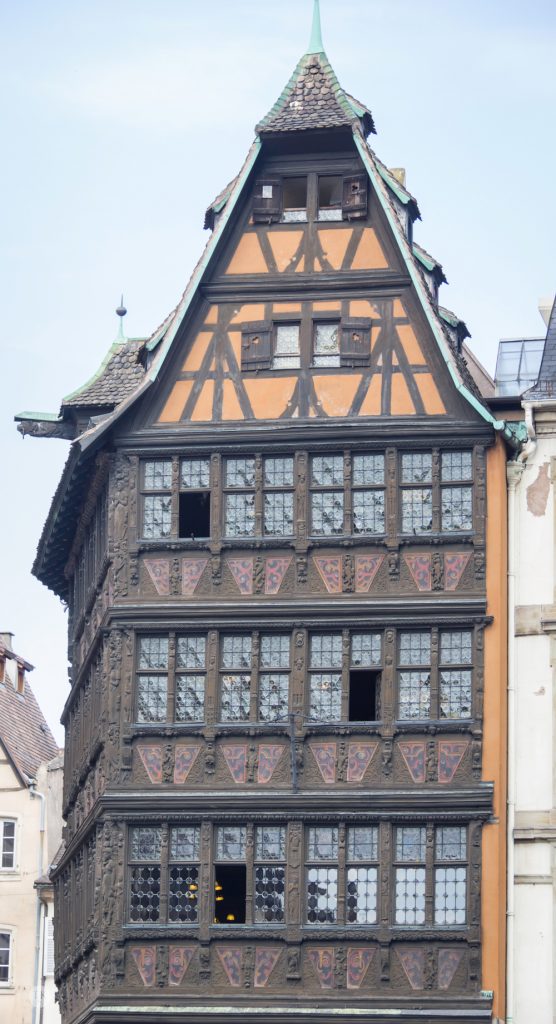 But the Maison Kammerzell – wow! That little house was the most ornate we had seen! There are little painted areas under each window in between the half timbers, many of which have carvings, and the first floor of those beautiful windows featured stained glass scenes that we were told really looked amazing at night when the rooms inside were lit up.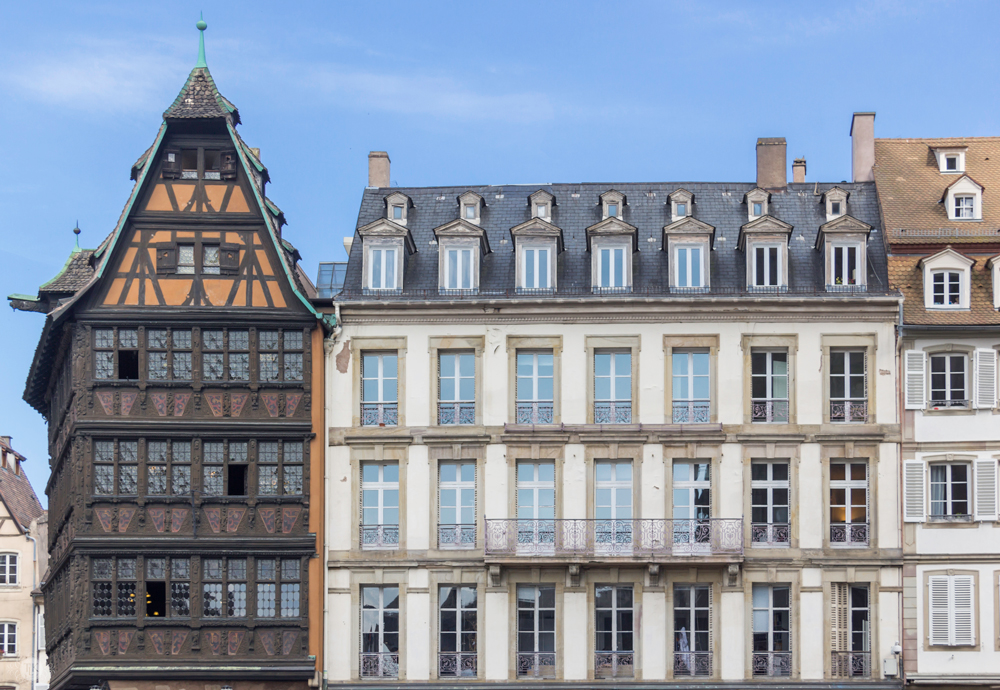 It really stood out against all the other buildings.  It is now a restaurant and hotel.  And the building to the right is the Office of Tourism.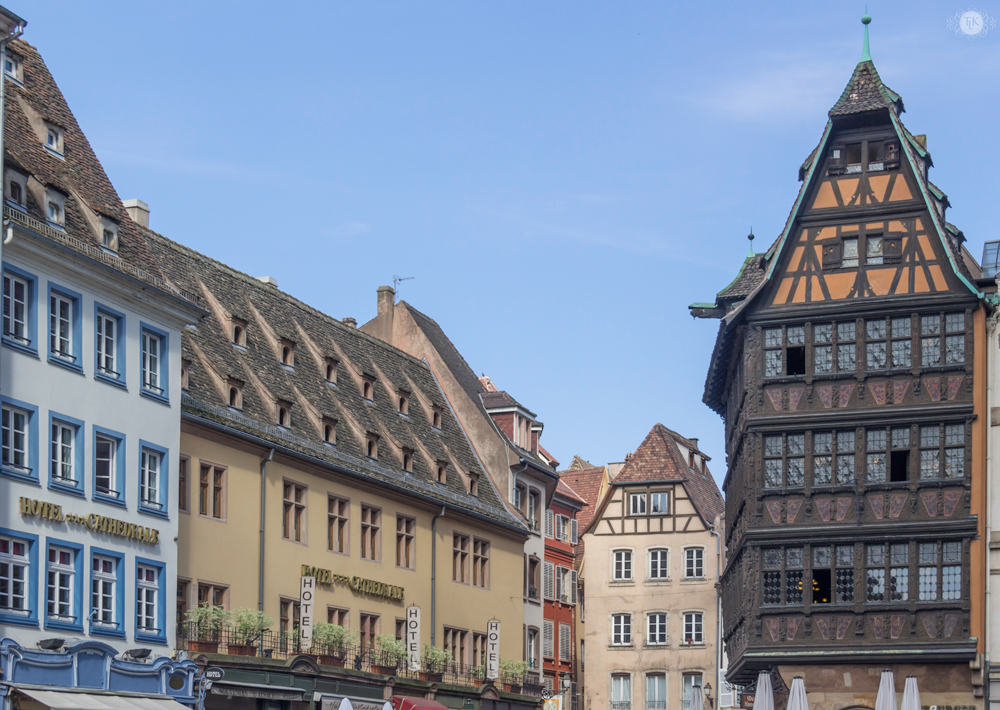 We were only here for a little while.  We were waiting for our guide Claude to make sure we could go inside the Cathedral.  It was not like it was at the Dom in Cologne which was holding Easter services when we visited.  It was a weekday but she still wanted to check to make sure she could take our group inside to see the famous Astronomical Clock.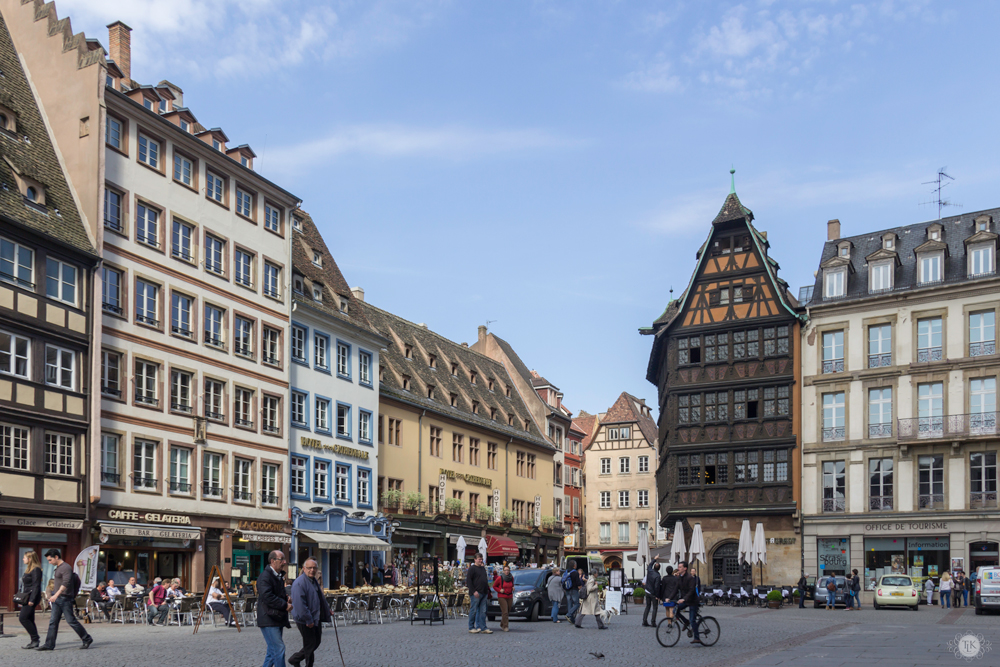 And the square was no where near as busy, which was nice.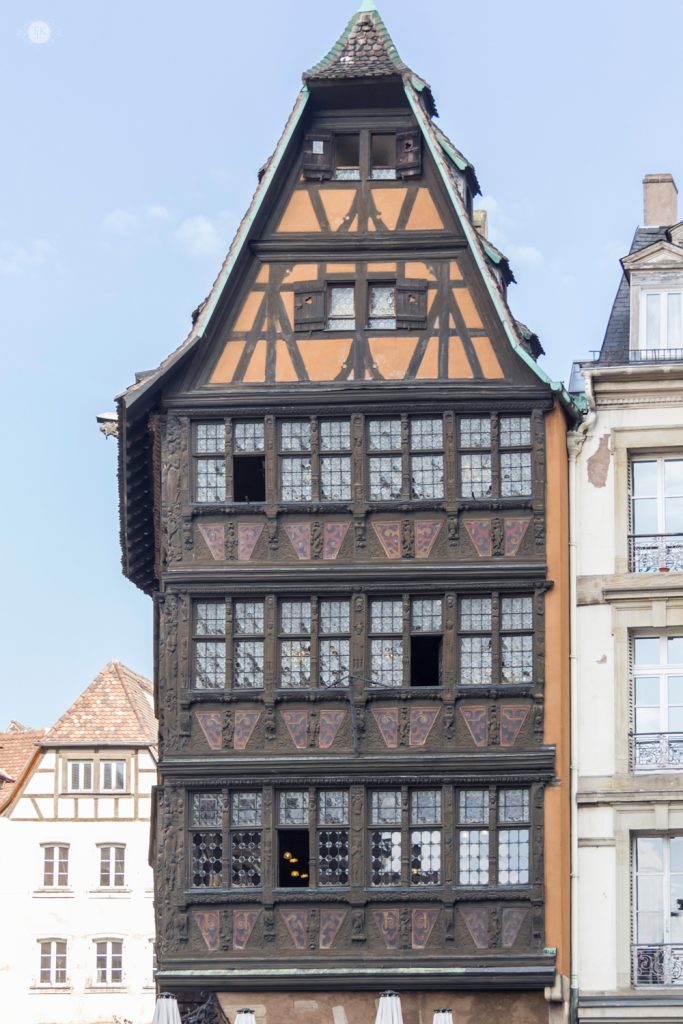 Claude came back and said we would just have time to see the clock so we were getting ready to head inside.  And she told us we would have more time to explore around the square and see more of the charming German Renaissance architecture of Maison Kammerzell after we visited inside.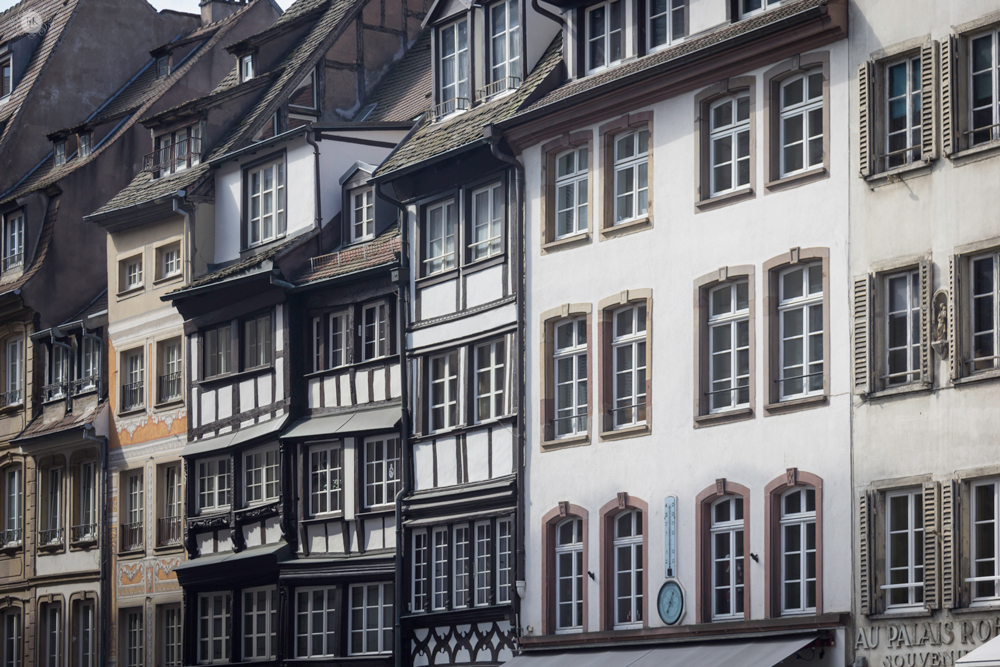 And  we would have time to explore more of the little streets, like Rue du Maroquin.  We were excited to get inside this Cathedral and see what stories it had to share!
---
This is not a sponsored post.  
This is my experience from my trip with Viking River Cruises. 

Email me to find out how you can save $100 when you book your
first cruise with Viking through their referral program.
SaveSave
SaveSave