This past summer we spent a week with friends at Topsail Island in North Carolina.  While we were there, we gathered seashells, sharks teeth and something new this year – sea pebbles!  At least that is what I call them.  They are just stones that have been tumbled around in the ocean and now are rounded and smooth.  And, they make for some really pretty jewelry!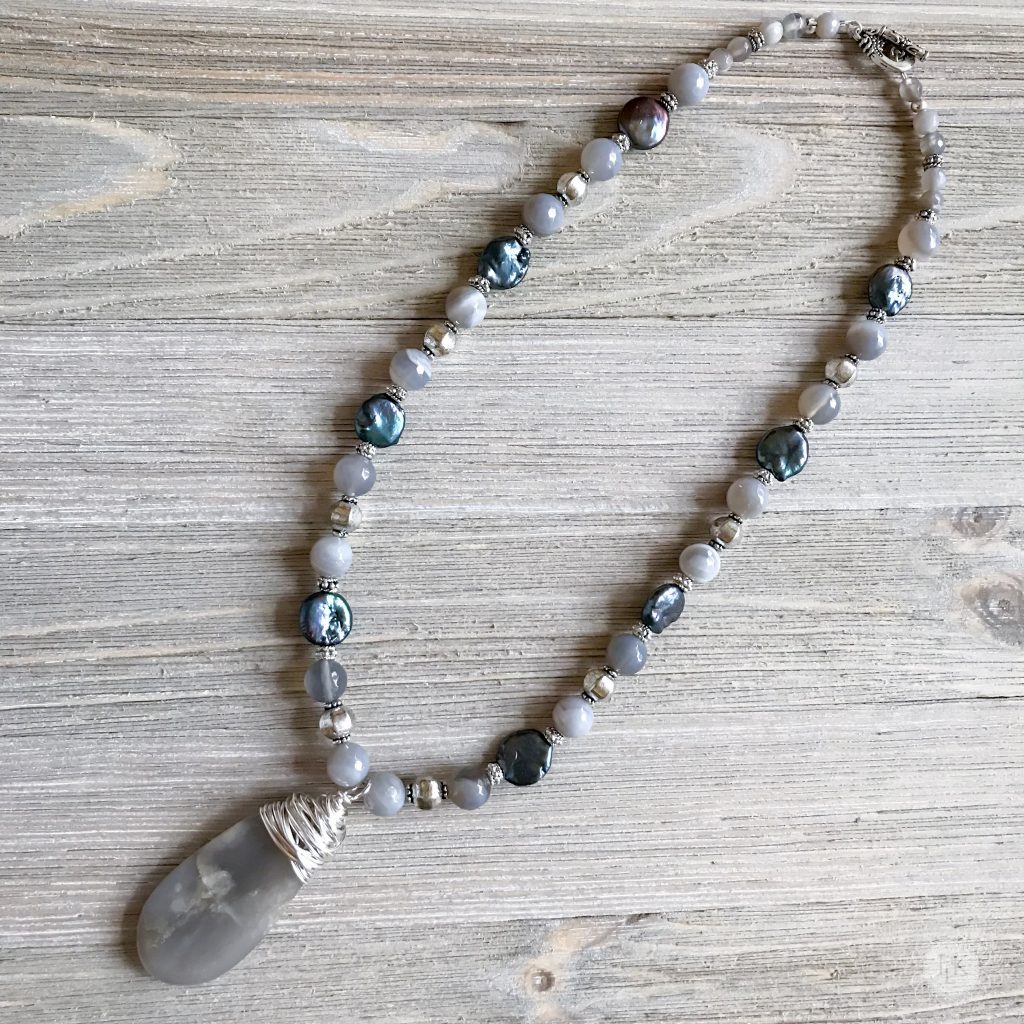 Like this beautiful necklace I made using a large gray piece of quartz for the pendant!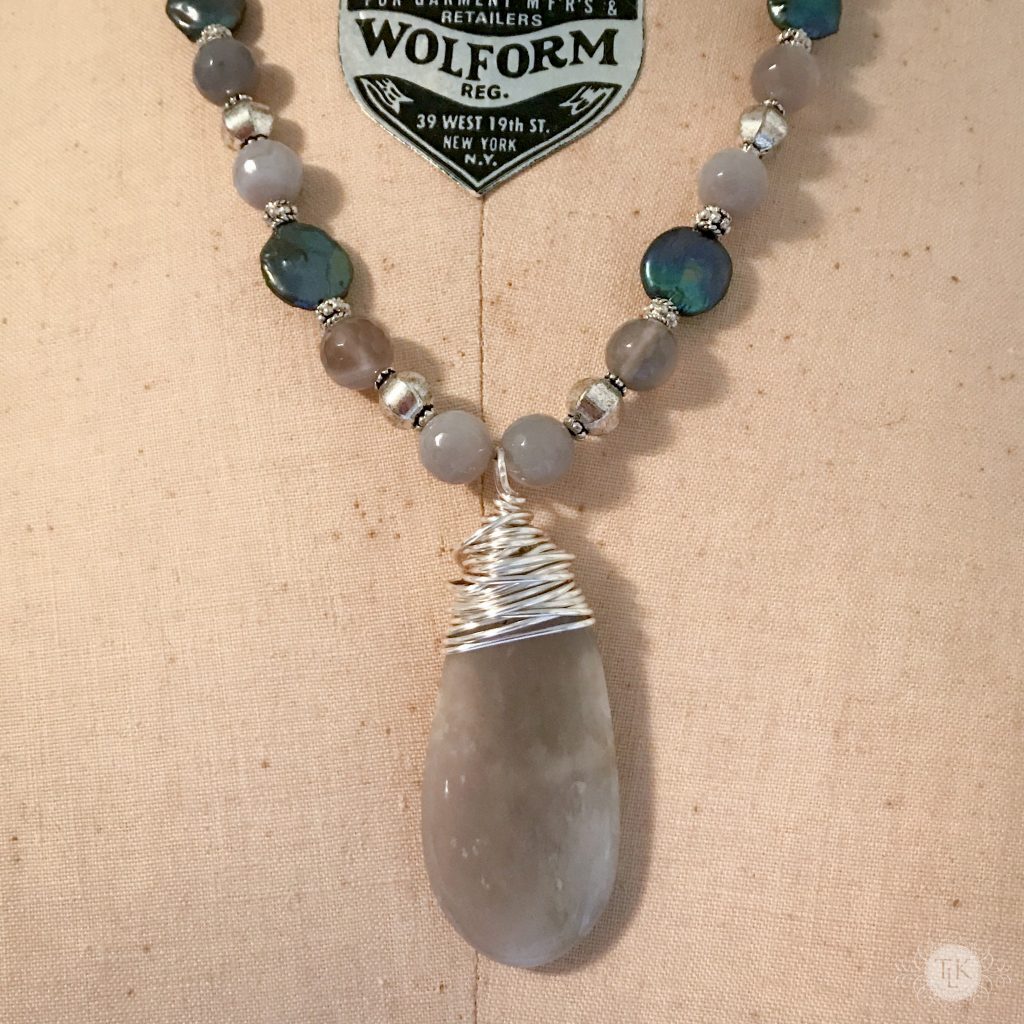 You could also call it a piece of chalcedony or agate.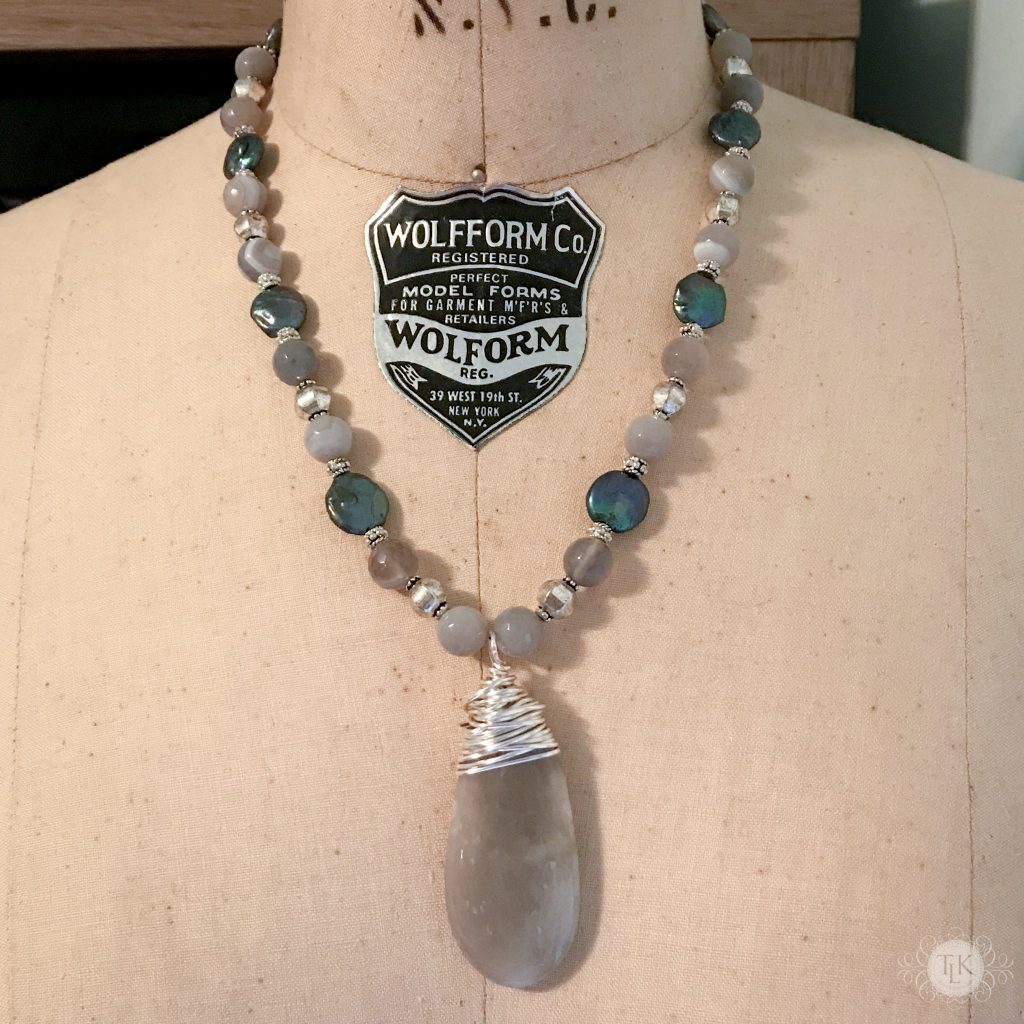 Keith drilled a hole in the top and then it spent 3 weeks in a tumbler spinning around with some of the other sea pebbles until it had a nice shiny finish.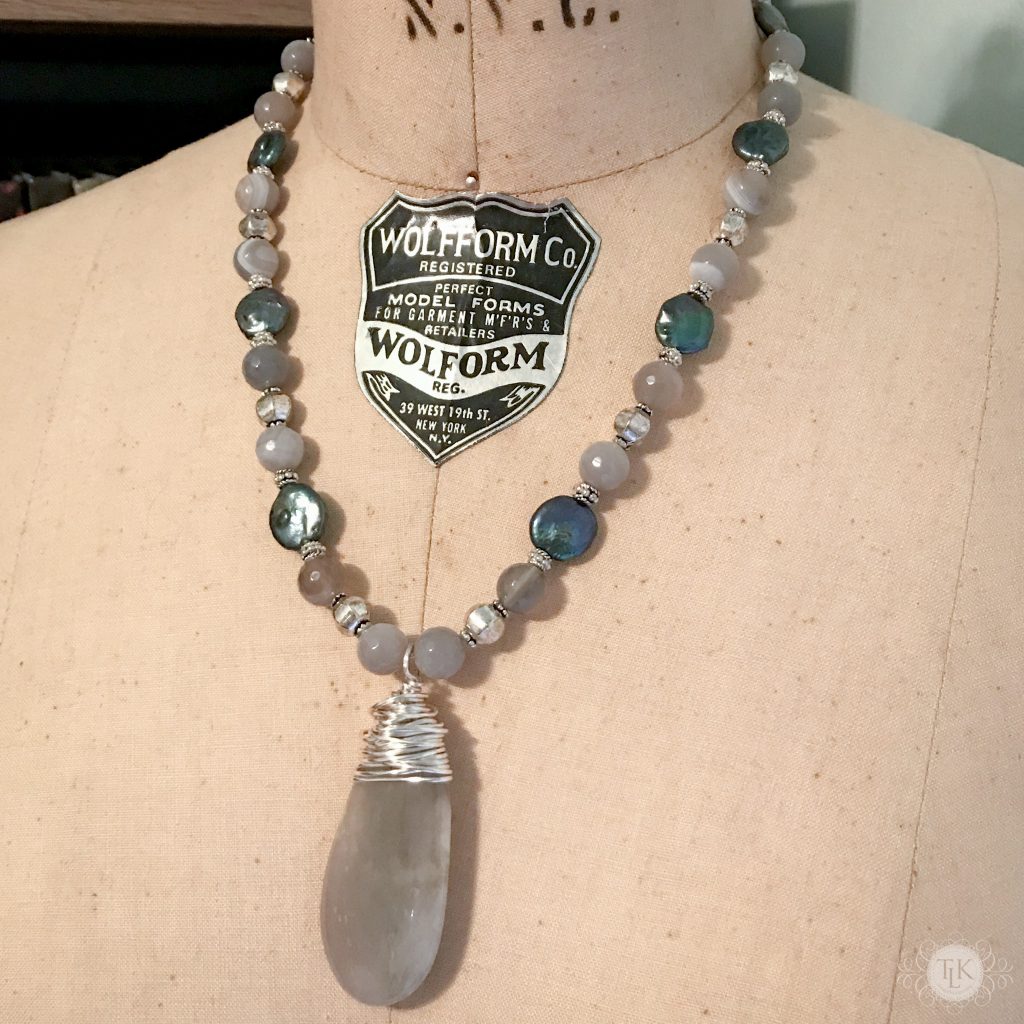 It helped that the rocks were mostly smooth from tumbling in the ocean.  That meant it took less time in the tumbler at home.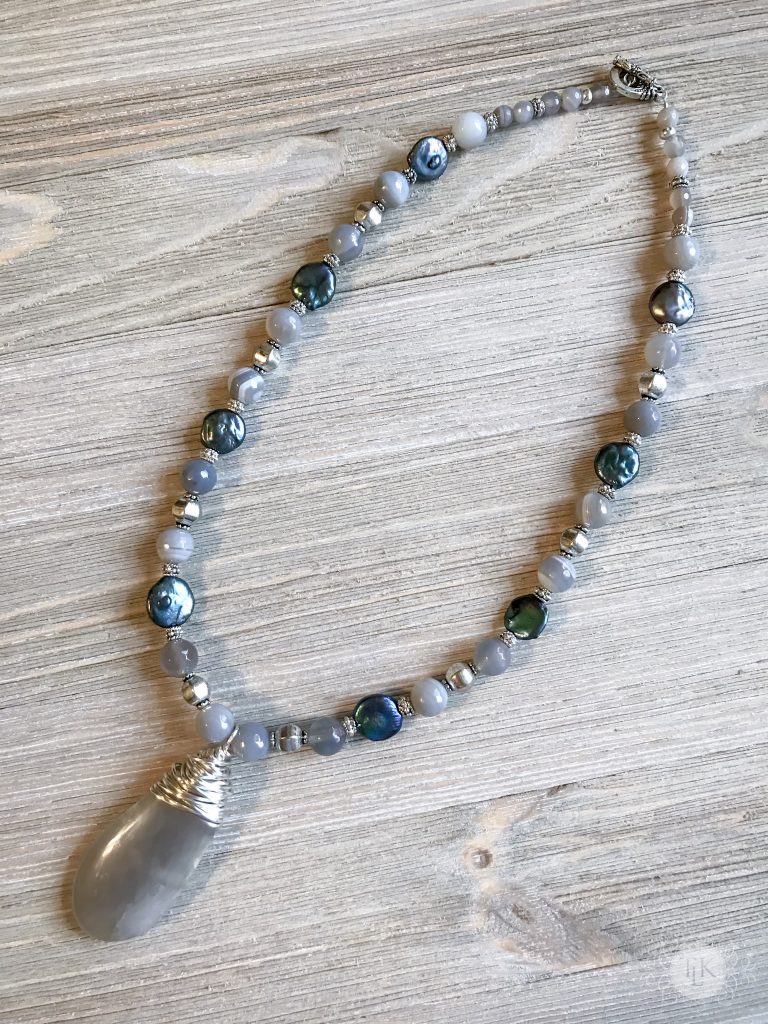 I did a wire wrap for the top and then paired it with some faceted gray banded agate beads that I had purchased this last Spring at a gem show.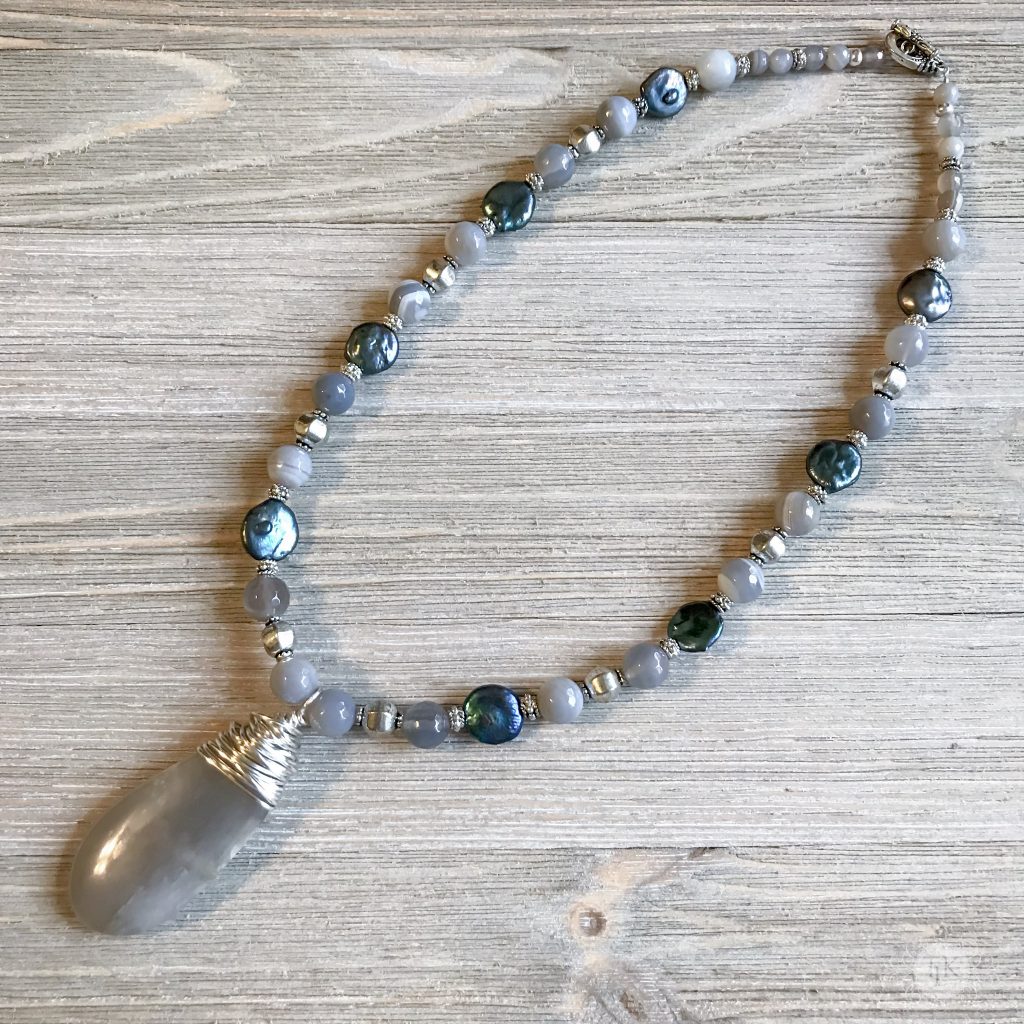 At the time I had no idea what I would use them for but how fortunate for me.  They go perfectly with this large gray pendant.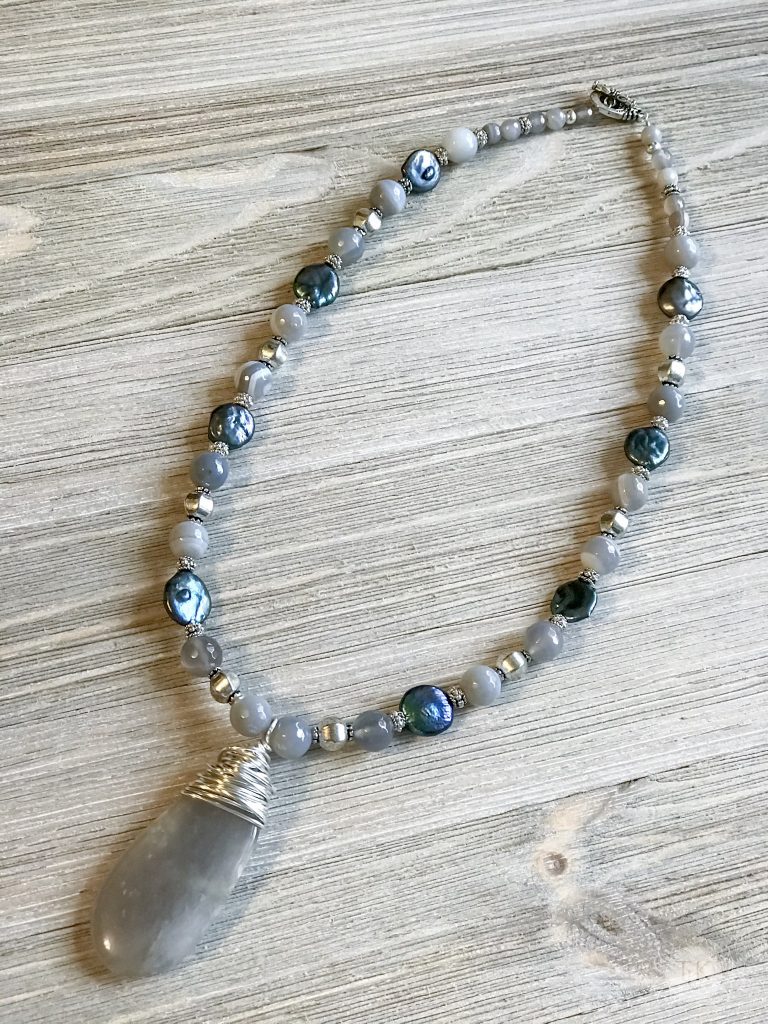 I call the pendant a Mermaid's Tear.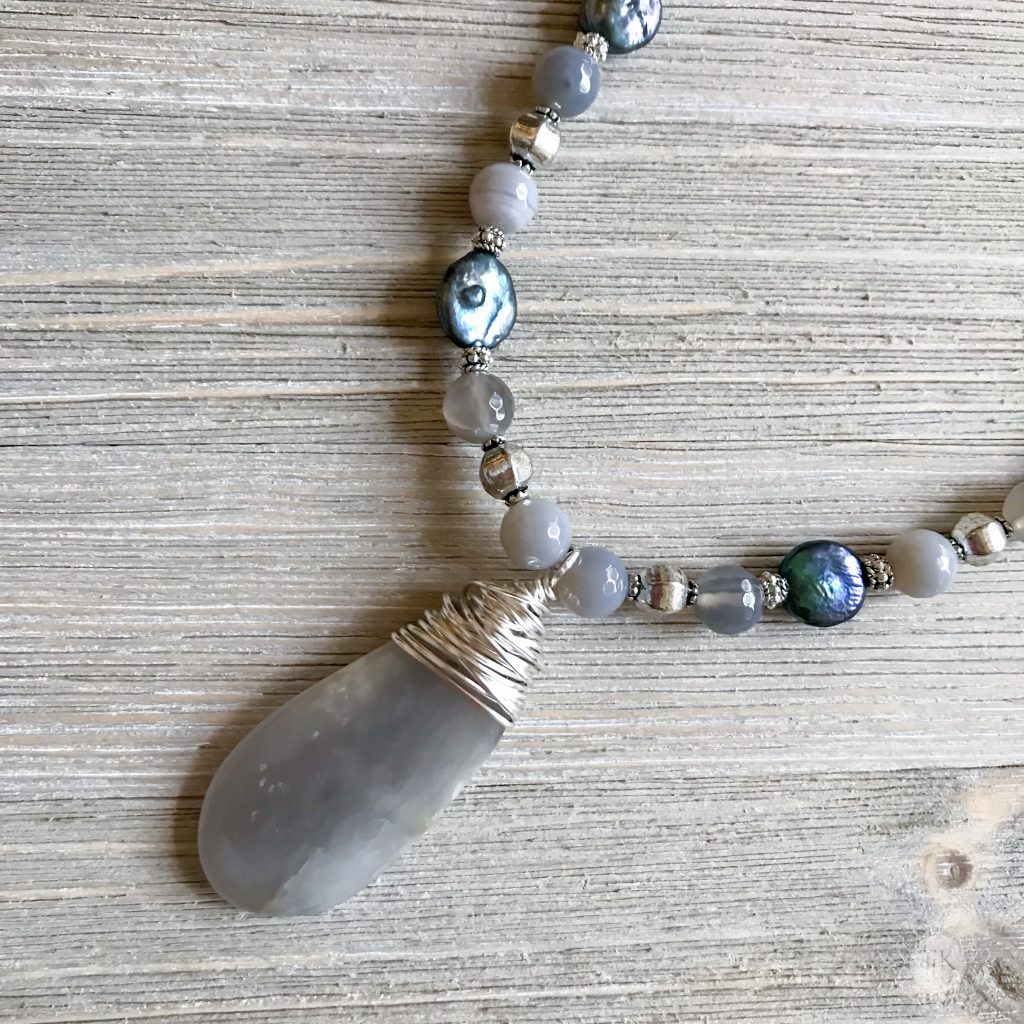 I also used some peacock freshwater pearl coin beads and some Bali Silver puff beads and spacers.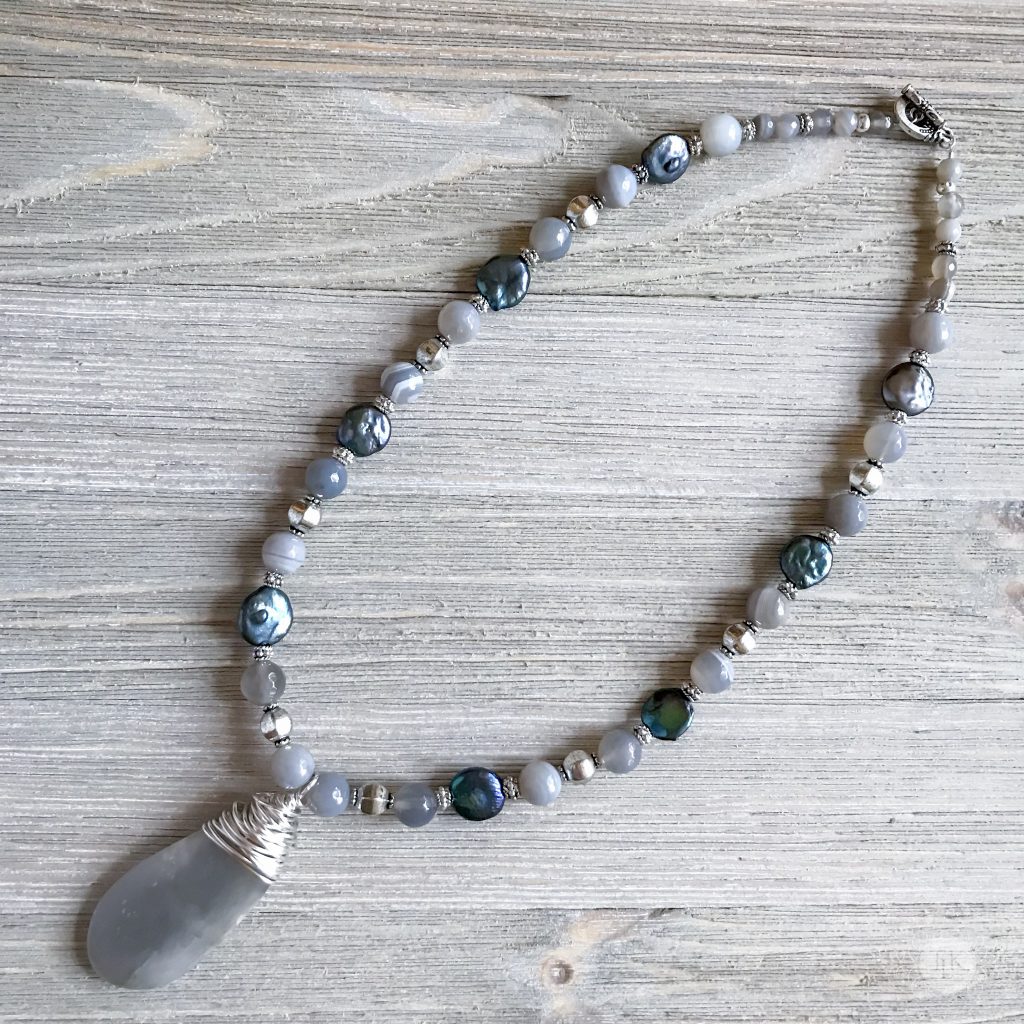 And a pewter toggle clasp.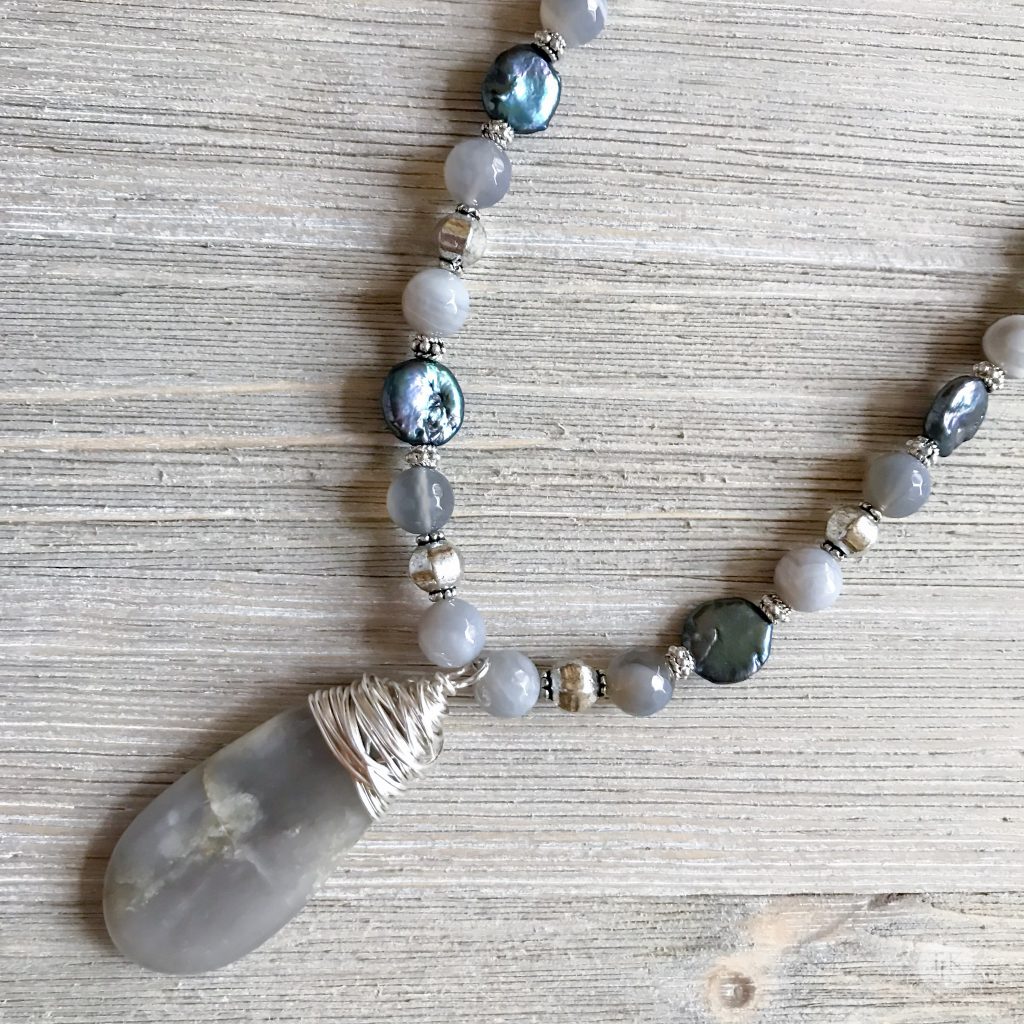 I really love how this turned out.  And if you haven't noticed, each side of the pendant is different. One side is free of inclusions and one side has inclusions and crackling.  Either way it is a beautiful pendant.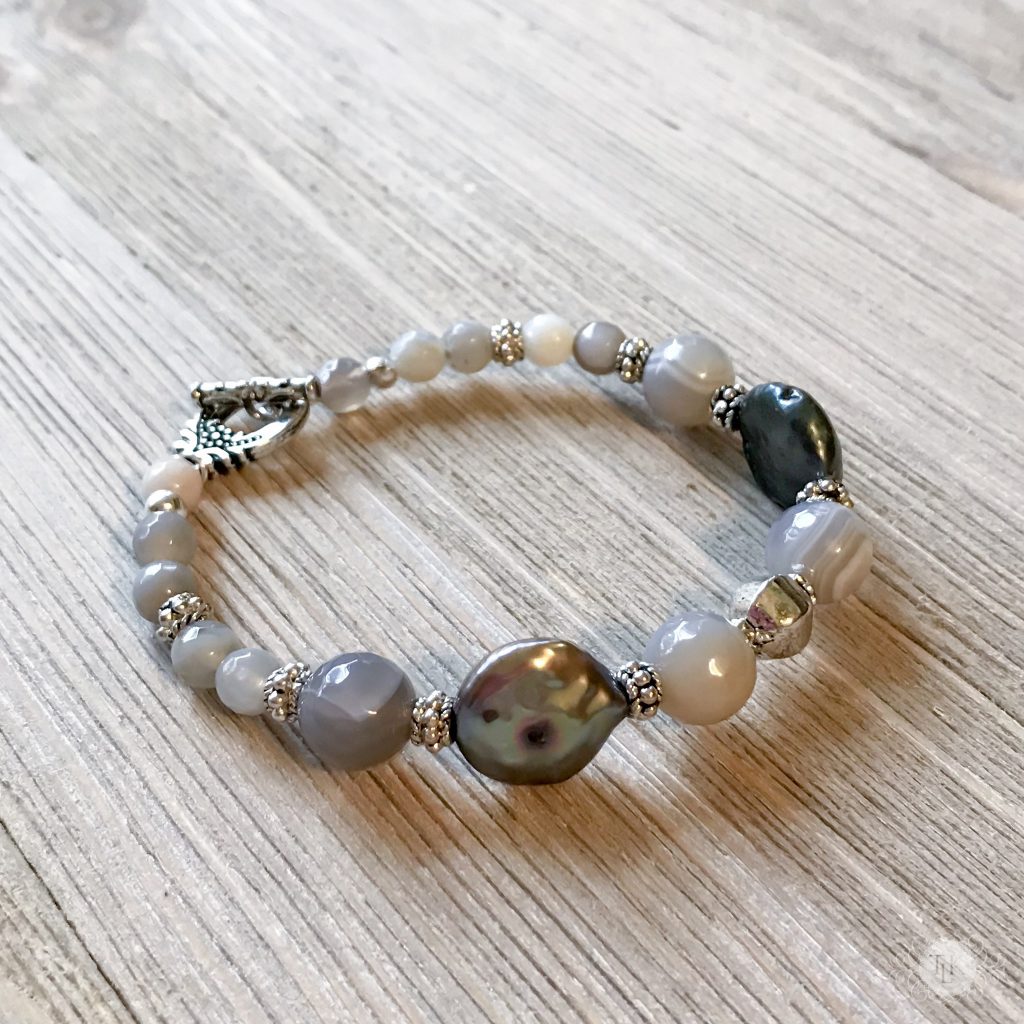 I also decided to make a matching bracelet.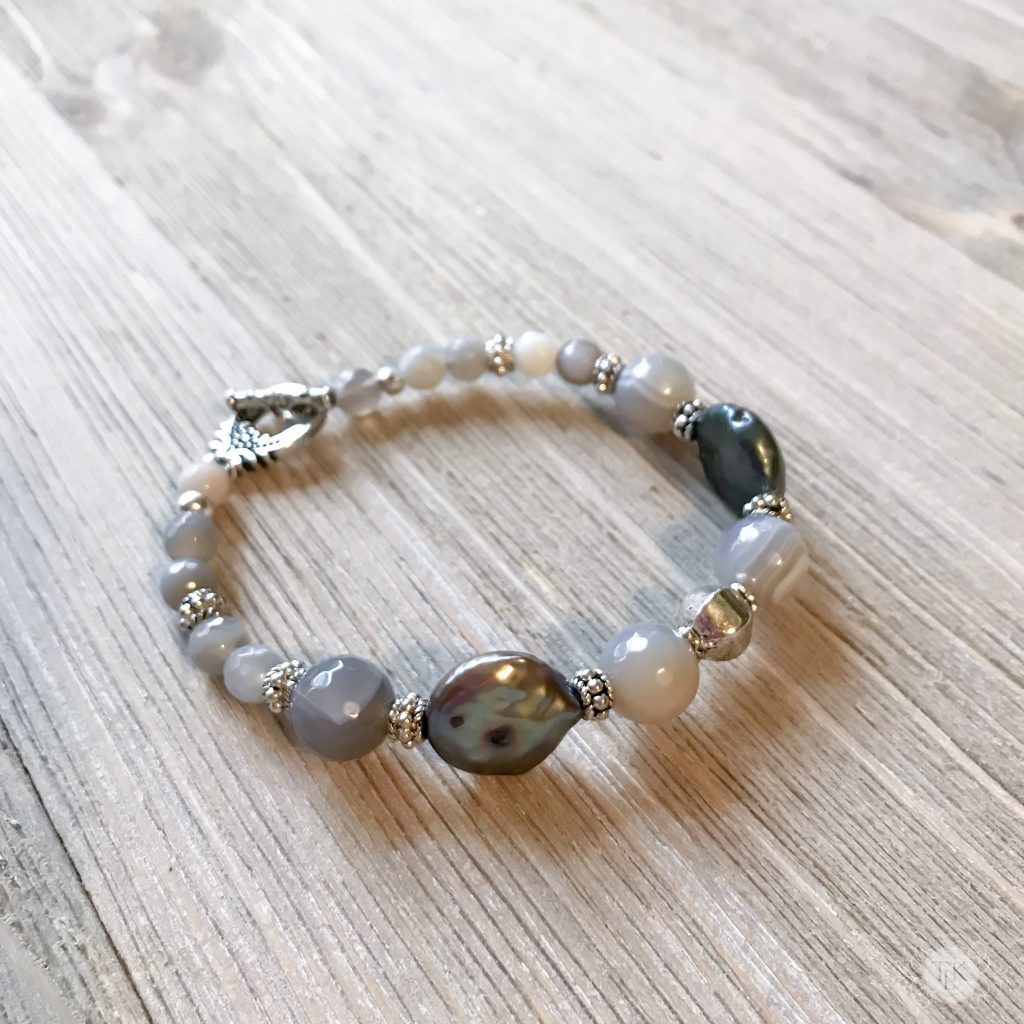 I used the same pieces as in the necklace.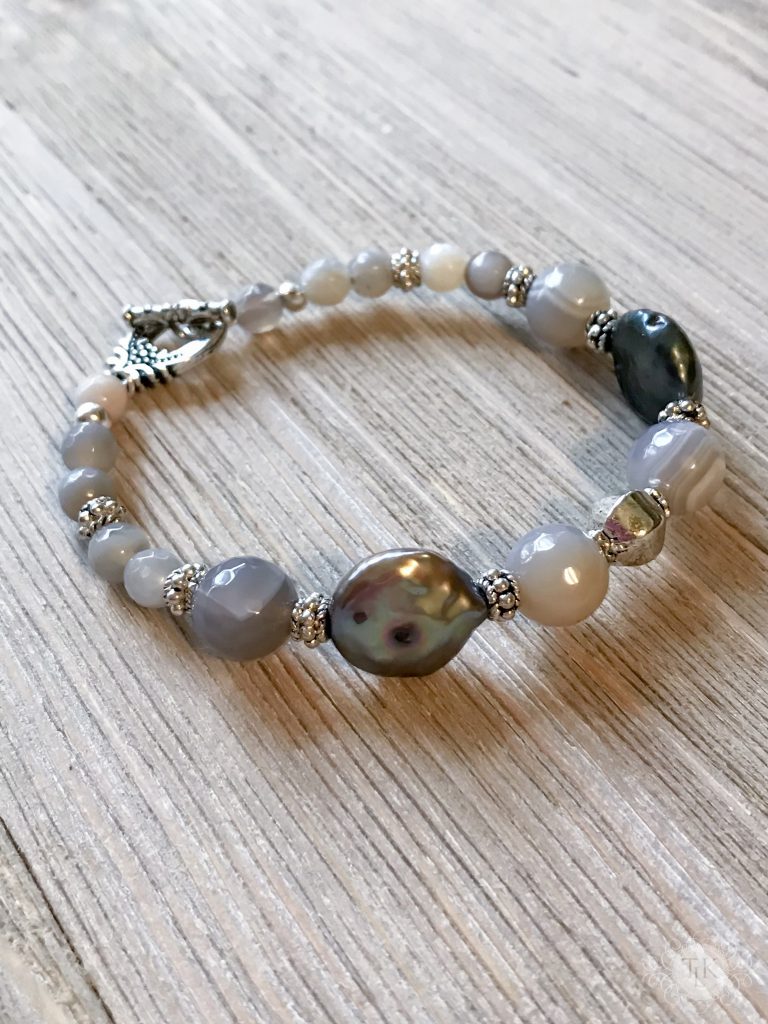 I am also really glad I got those gray banded agate beads.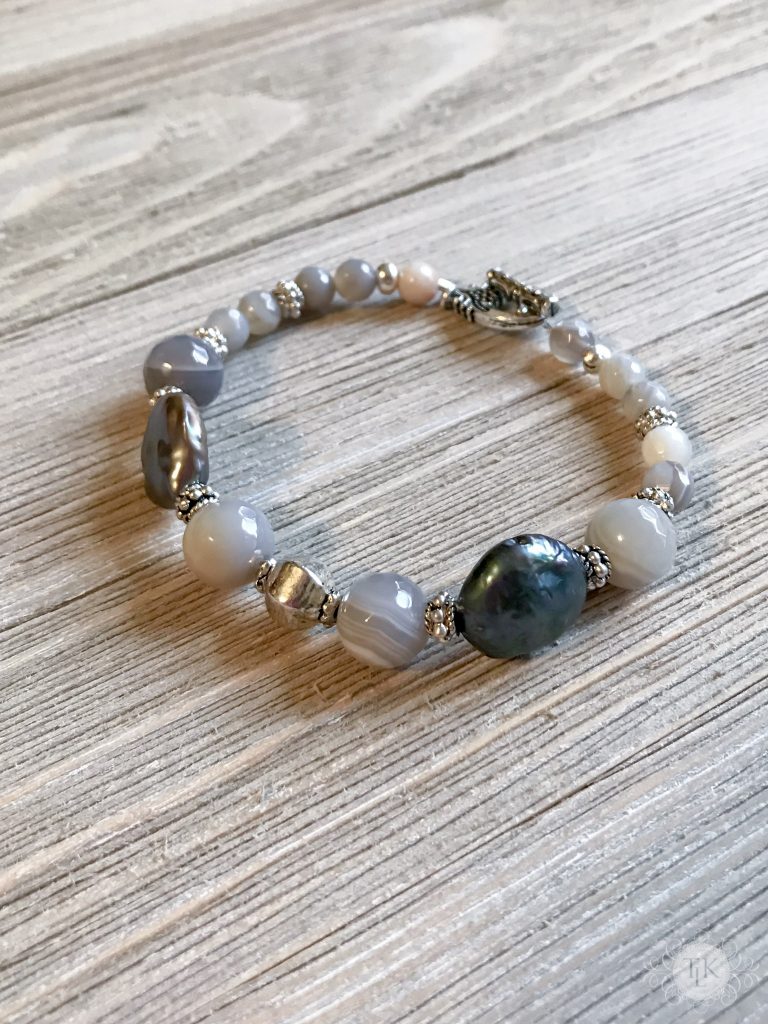 They look great with the silver beads and those peacock coin freshwater pearls.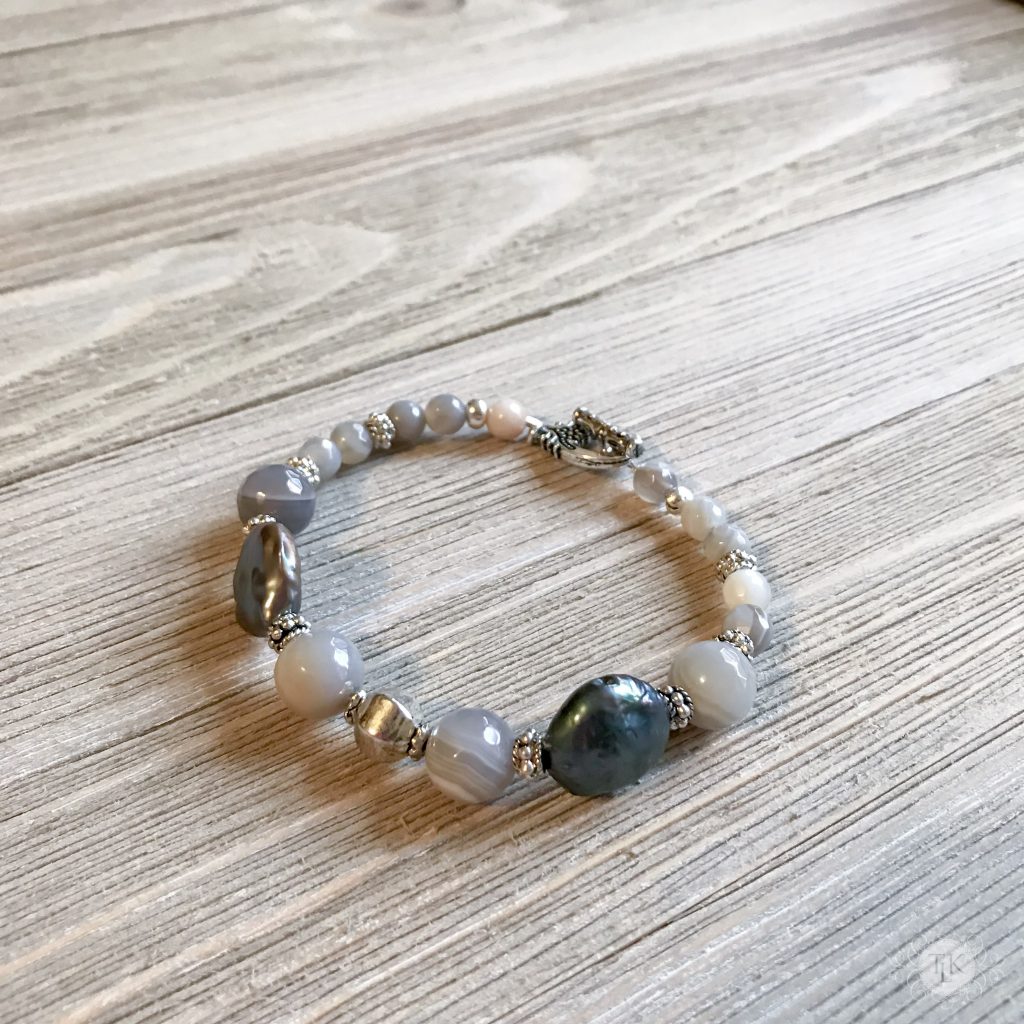 I have had those coin freshwater pearls in my stash for a long time and finally got around to using them on this collection.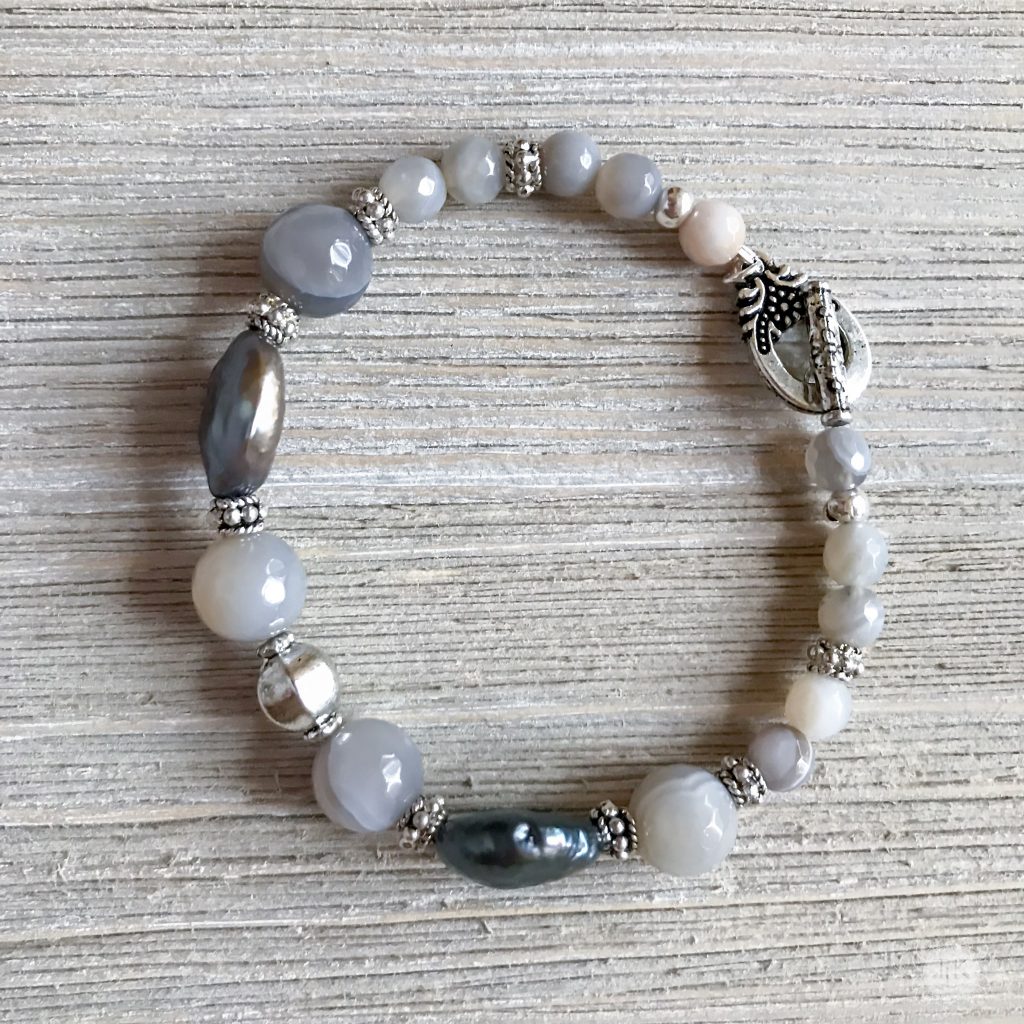 You can see the tiny little facets of the banded agate beads – they help them sparkle and shine a little more than normal.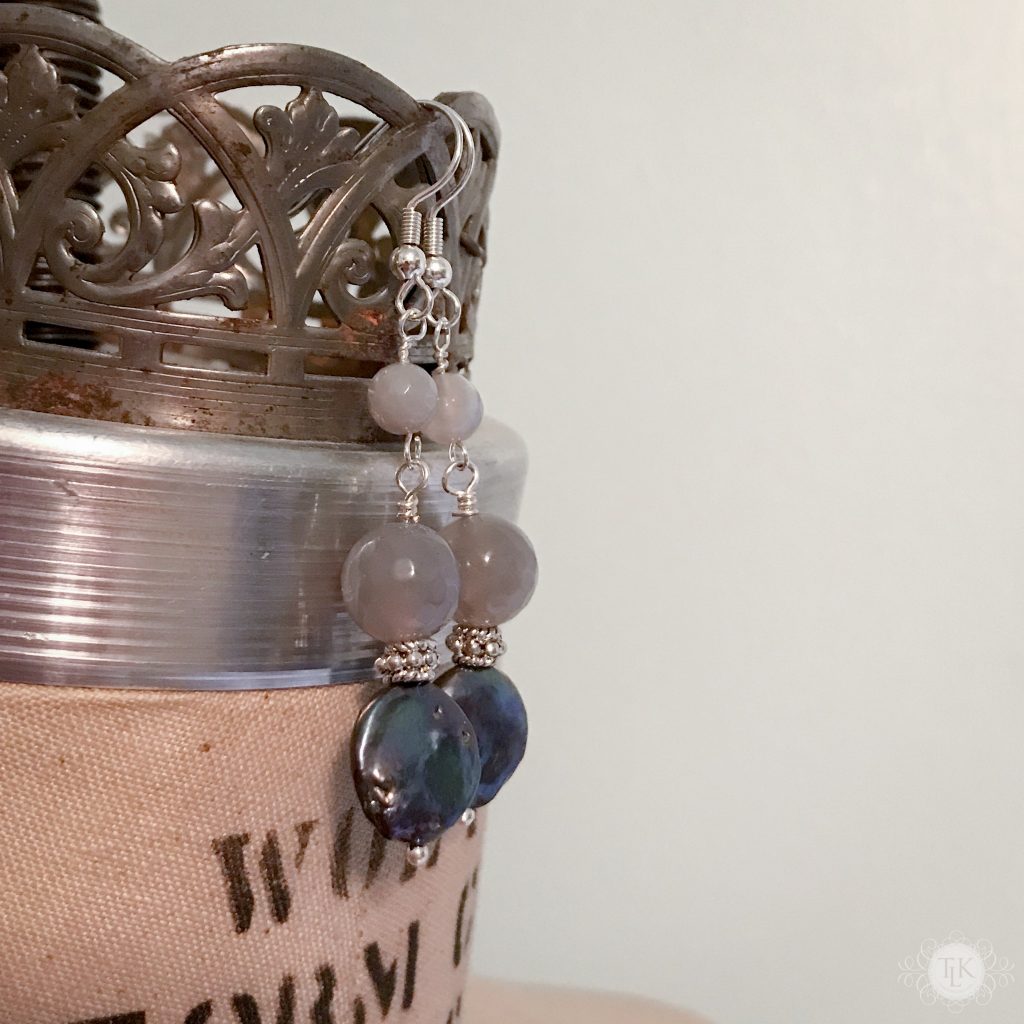 And I did make a matching pair of pierced earrings, too.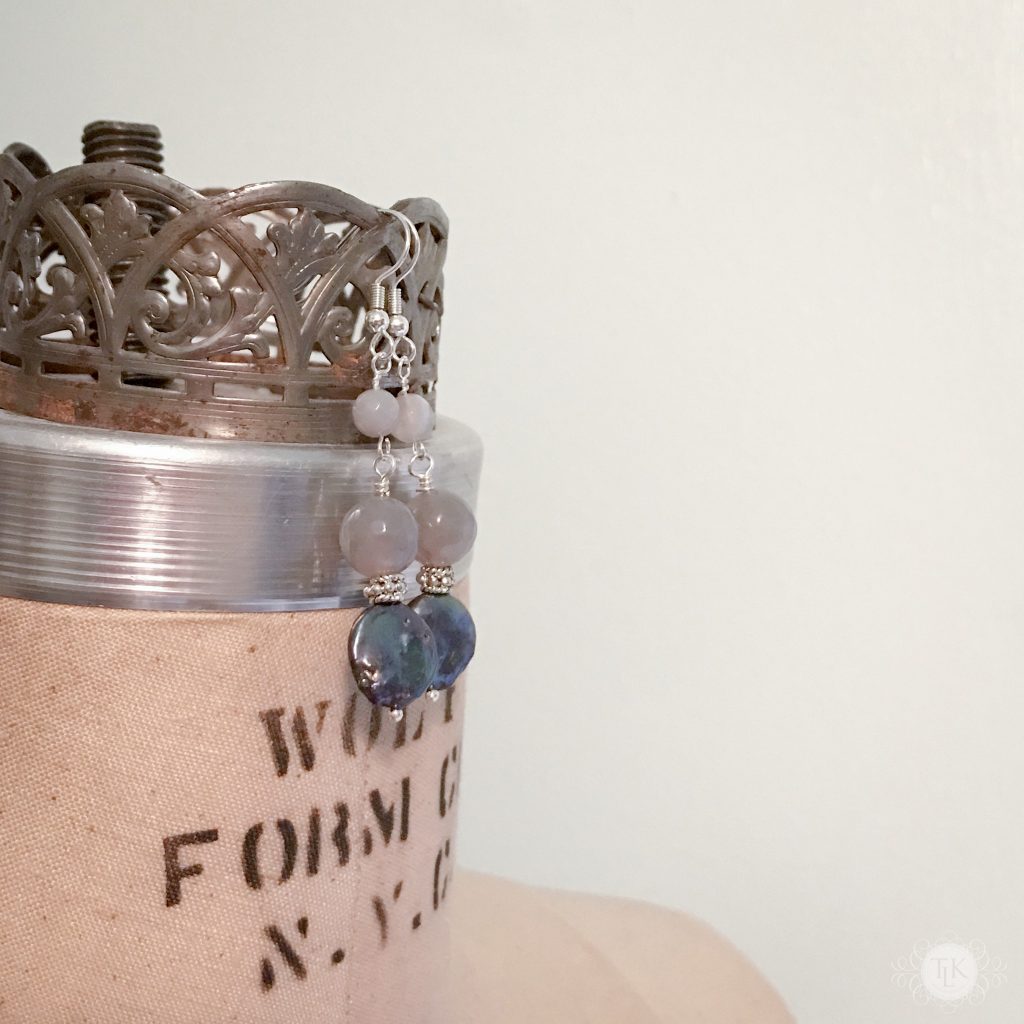 I think I will have to find more ways to use those freshwater pearl coin beads.
They really do make a statement in the peacock color.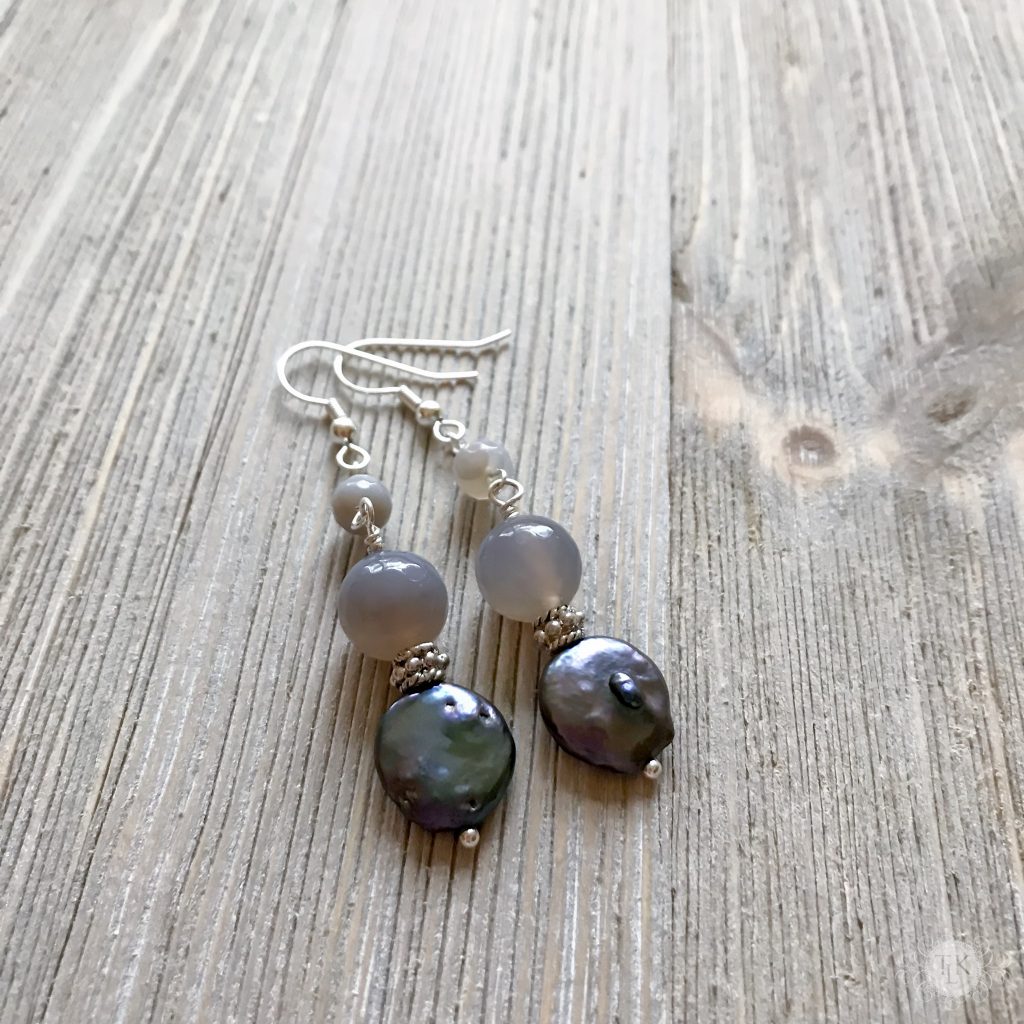 It's kind of a dark purple, bluish, black kind of color.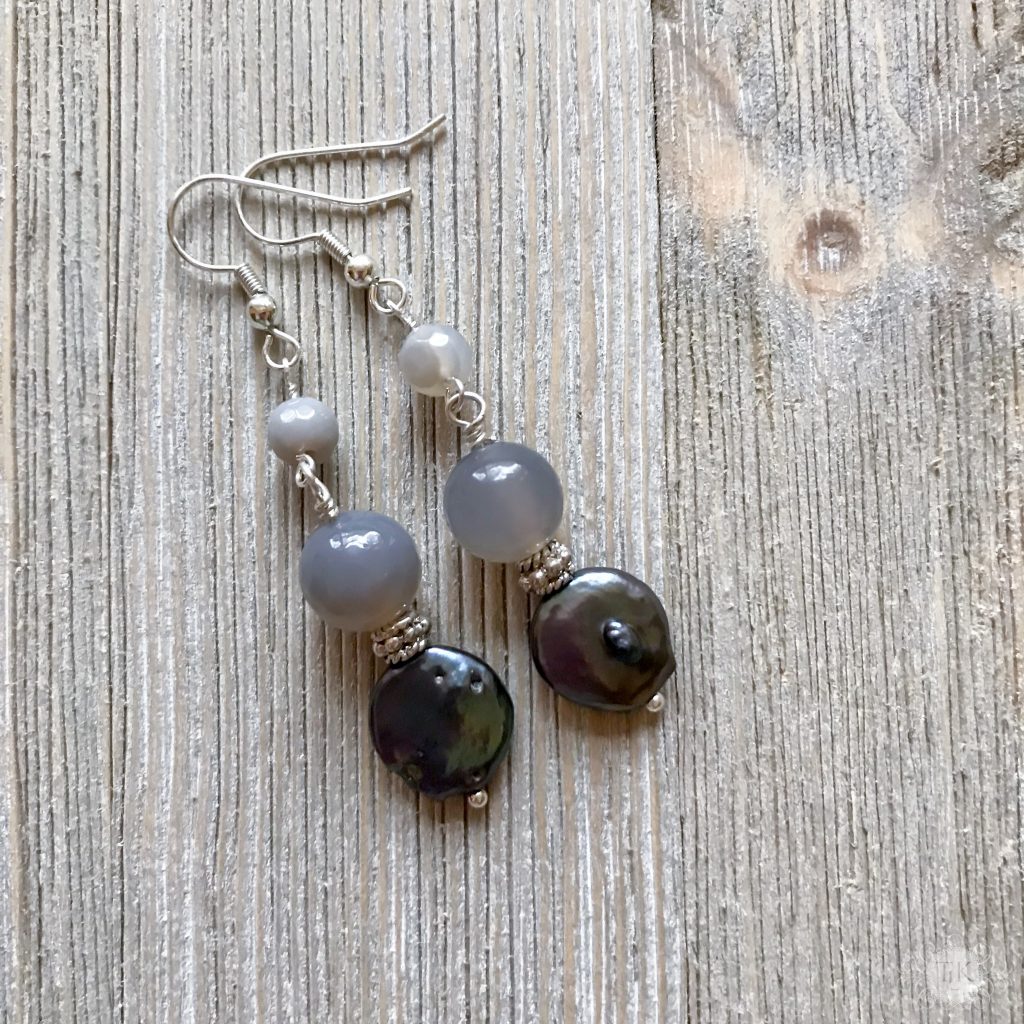 It can change depending on how the light hits it.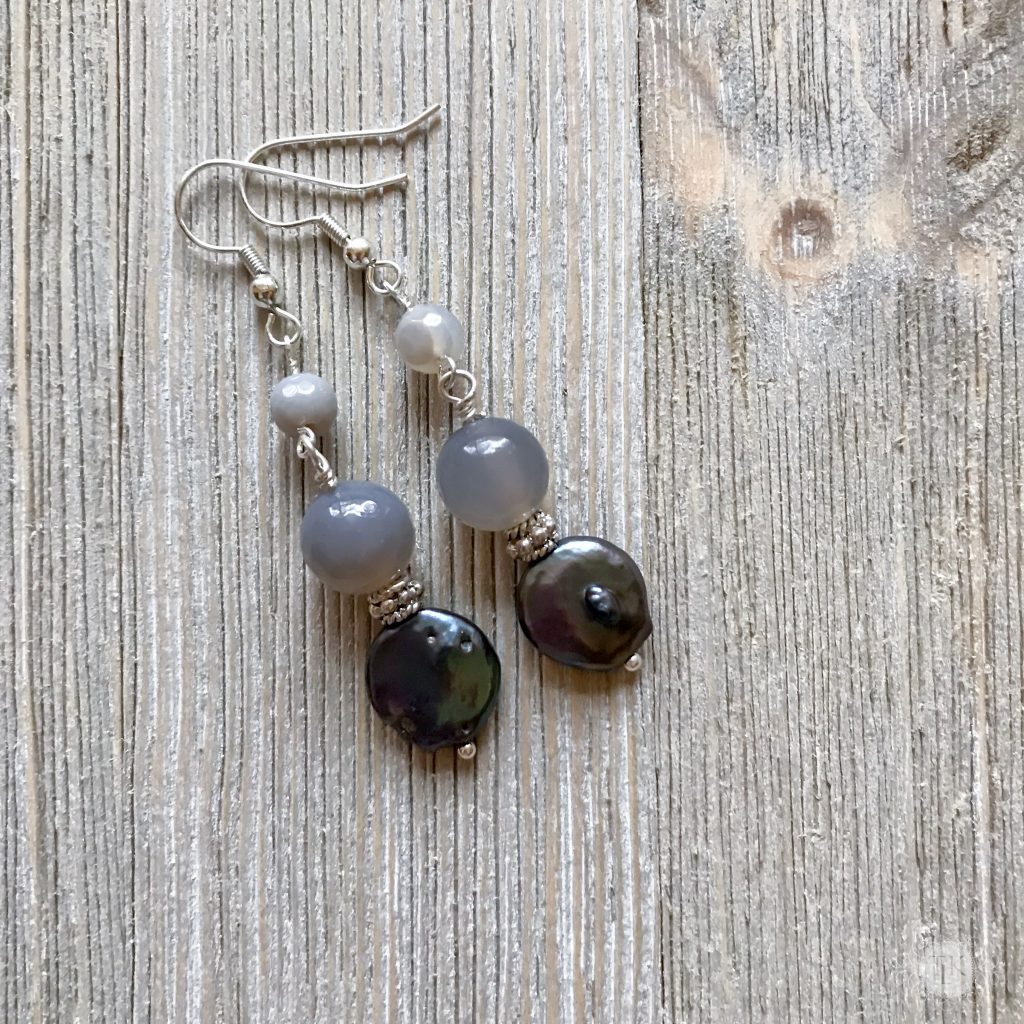 For now, I am enjoying wearing all these pieces.  I don't think they will be going into the shop any time soon.  I do have a few plain sea pebble pendant necklaces in my Etsy shop – here and here – check them out.  They are a lot simpler but still just as fun to wear.  Especially since I know they were hand picked on the beach of Topsail Island!
SaveSave
SaveSave