Today I added another necklace and earring set to the shop and this one is one that was definitely inspired by nature!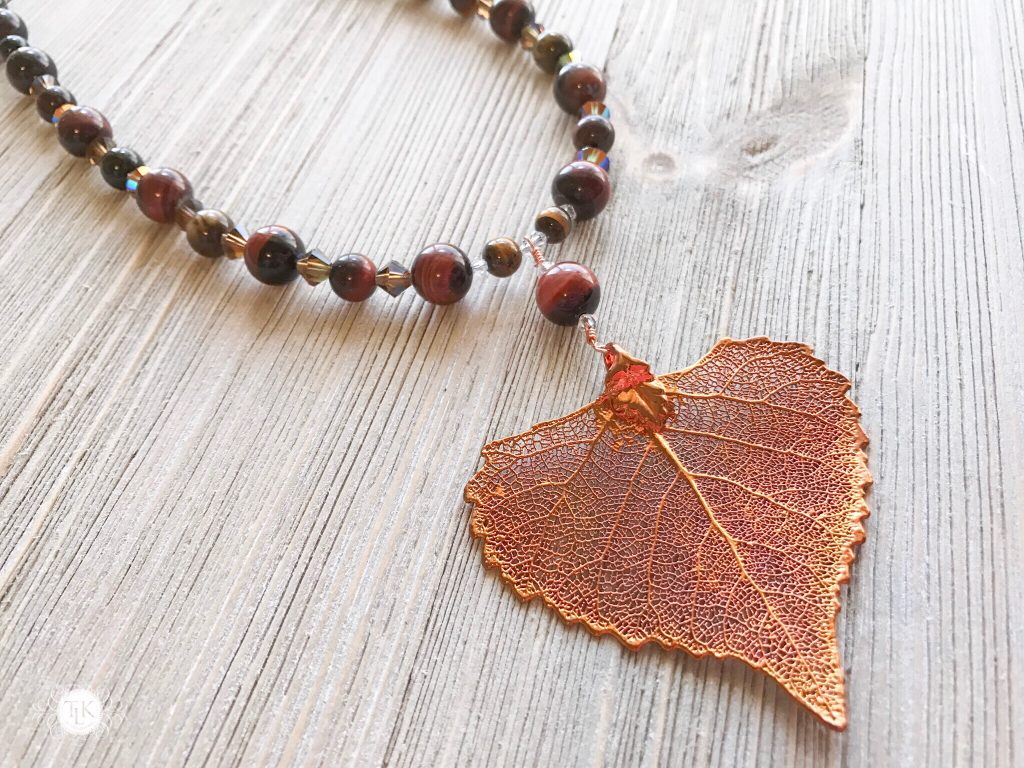 In fact, the necklace features a real Cottonwood Leaf dipped in iridescent copper!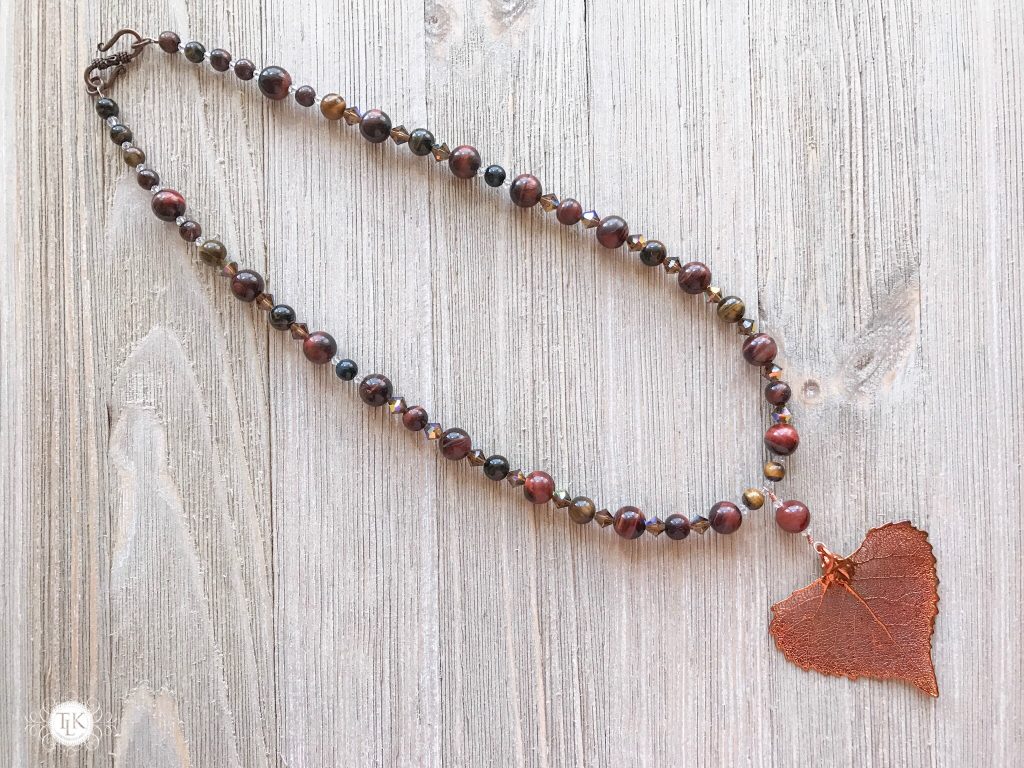 I fell in love with these artist dipped leaves many years ago when I saw them offered as ornaments at a garden gift shop.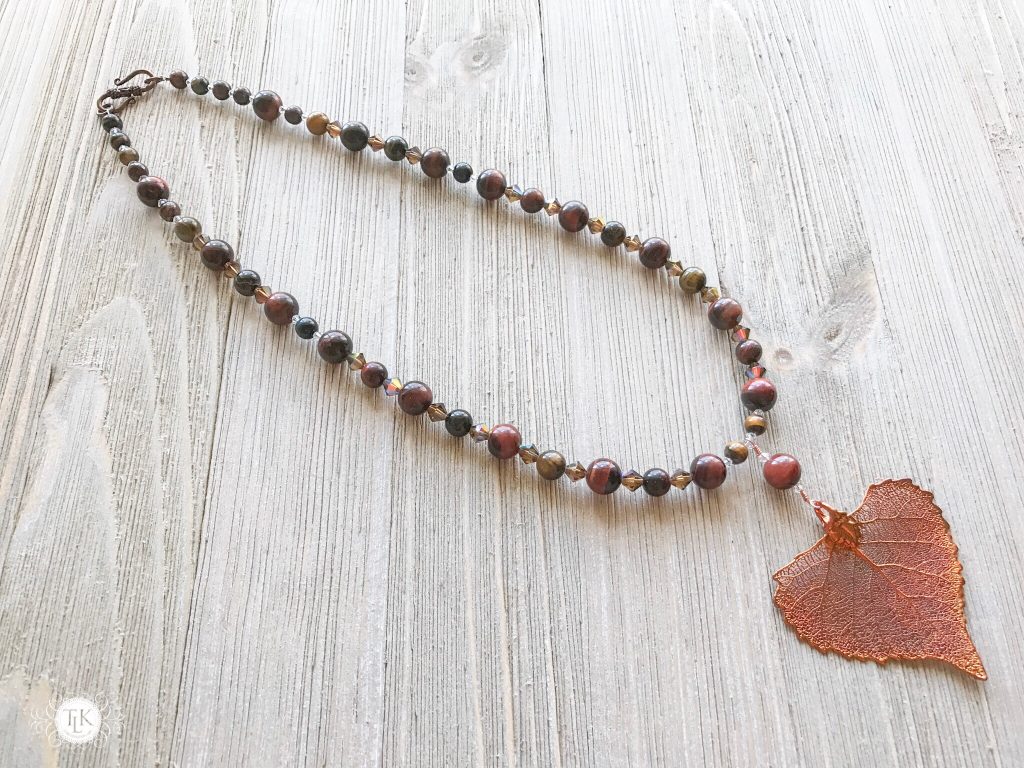 And then a couple of years ago I found a source and bought several of the Cottonwood Leaves and a few Maple Leaves and decided to make them into pendants for necklaces.  I love how this necklace turned out.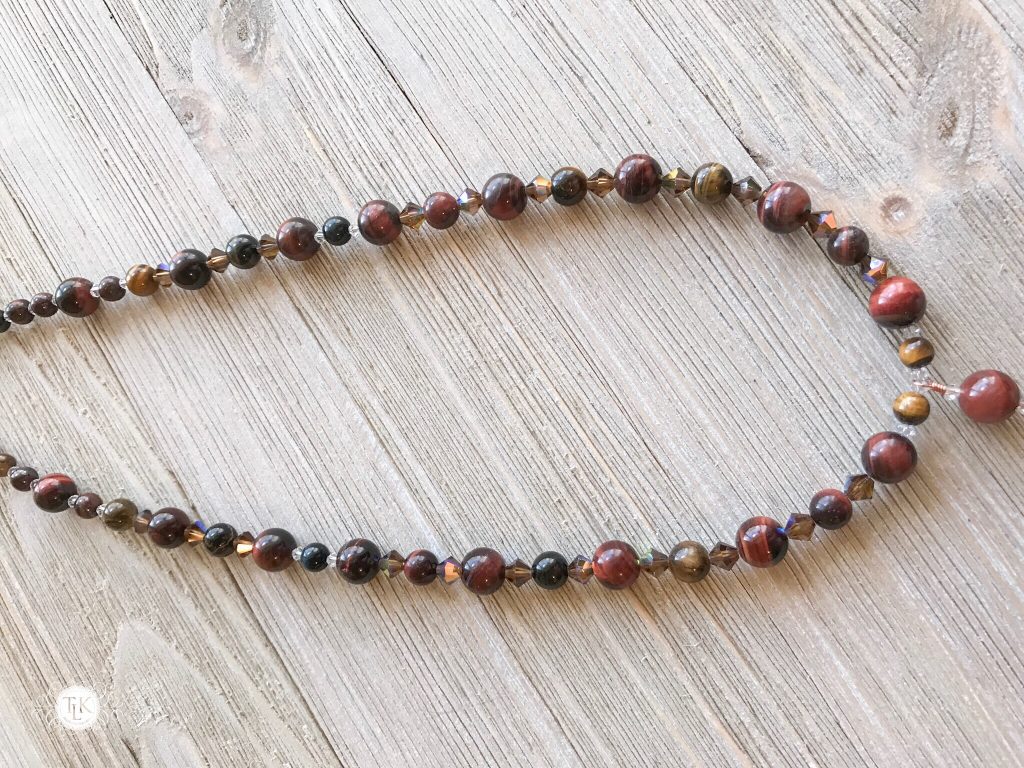 I used red and brown tigereye beads and clear and amber Czech glass crystals along with a copper colored S-Clasp.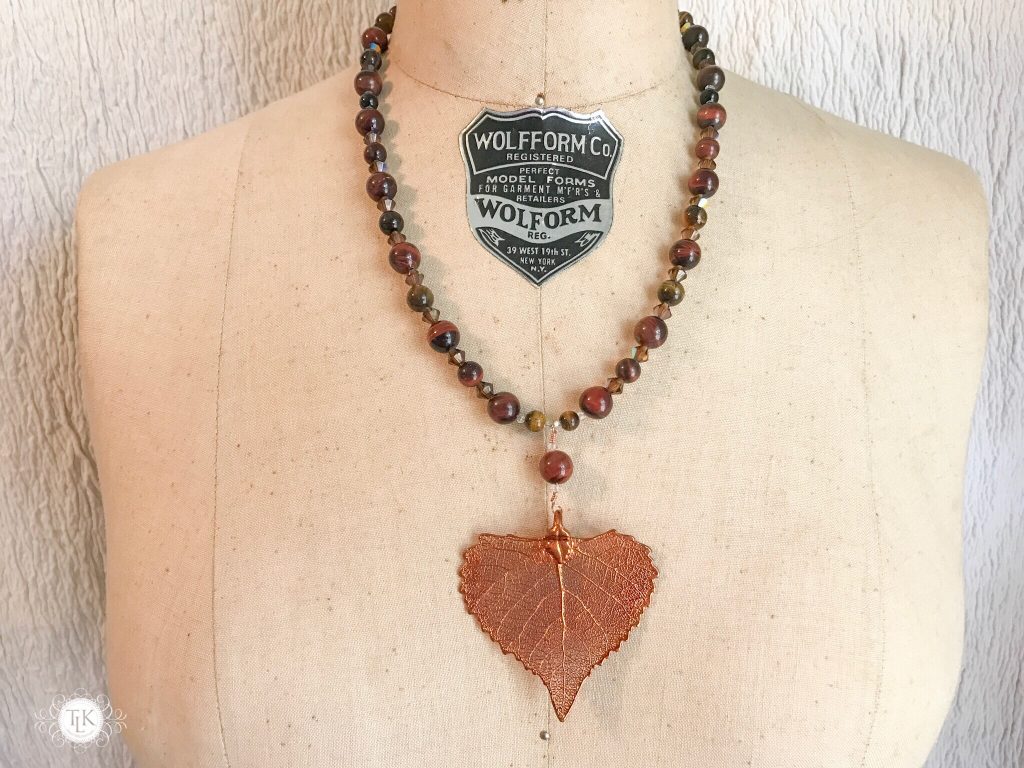 The Cottonwood Leaf looks like a heart, so it is perfect for a pendant.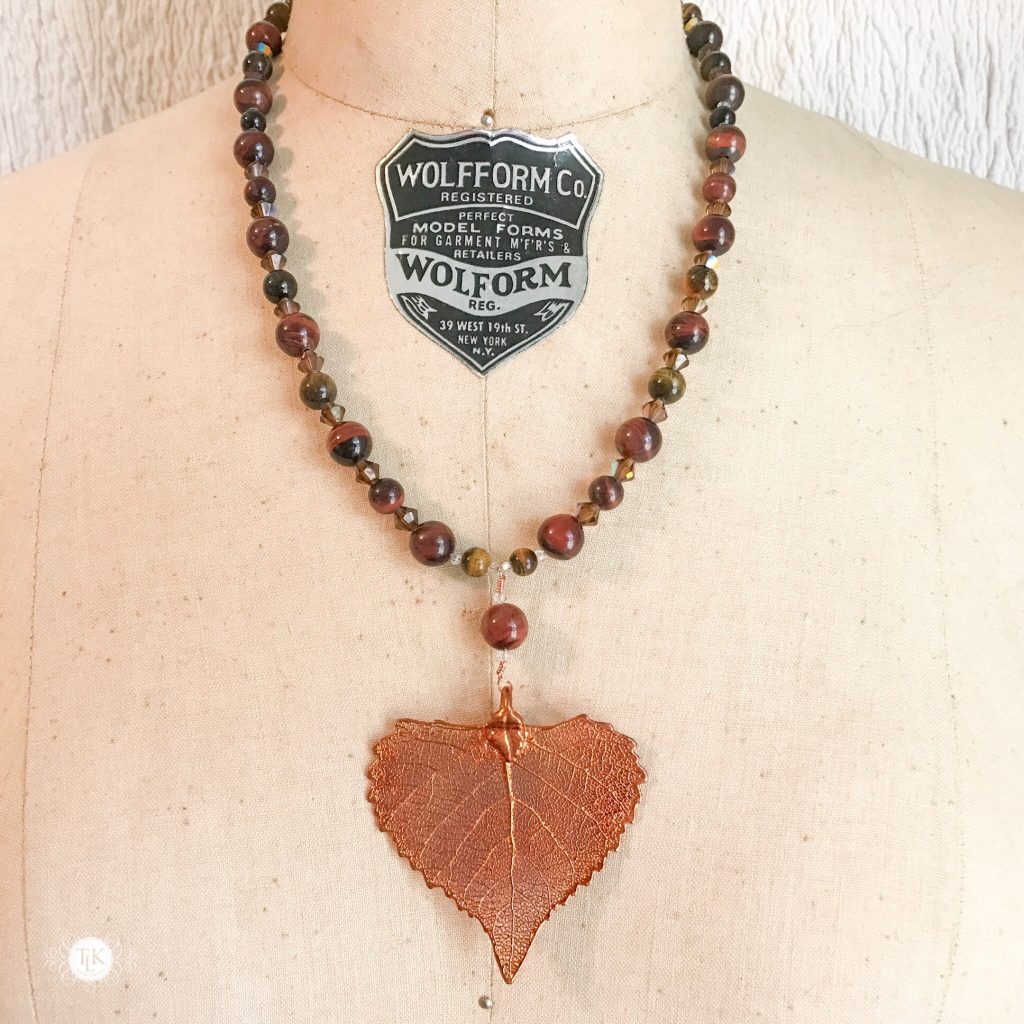 Each of the leaves are different, no two are alike because they really are real leaves.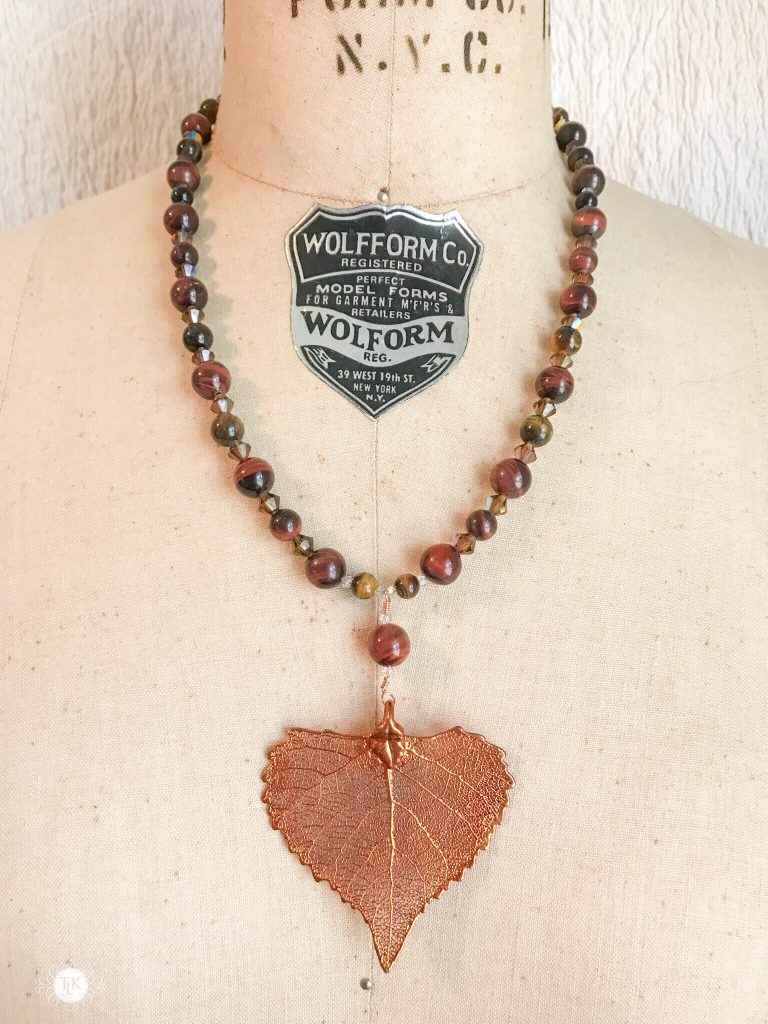 I love how the dipping preserves all the little veins.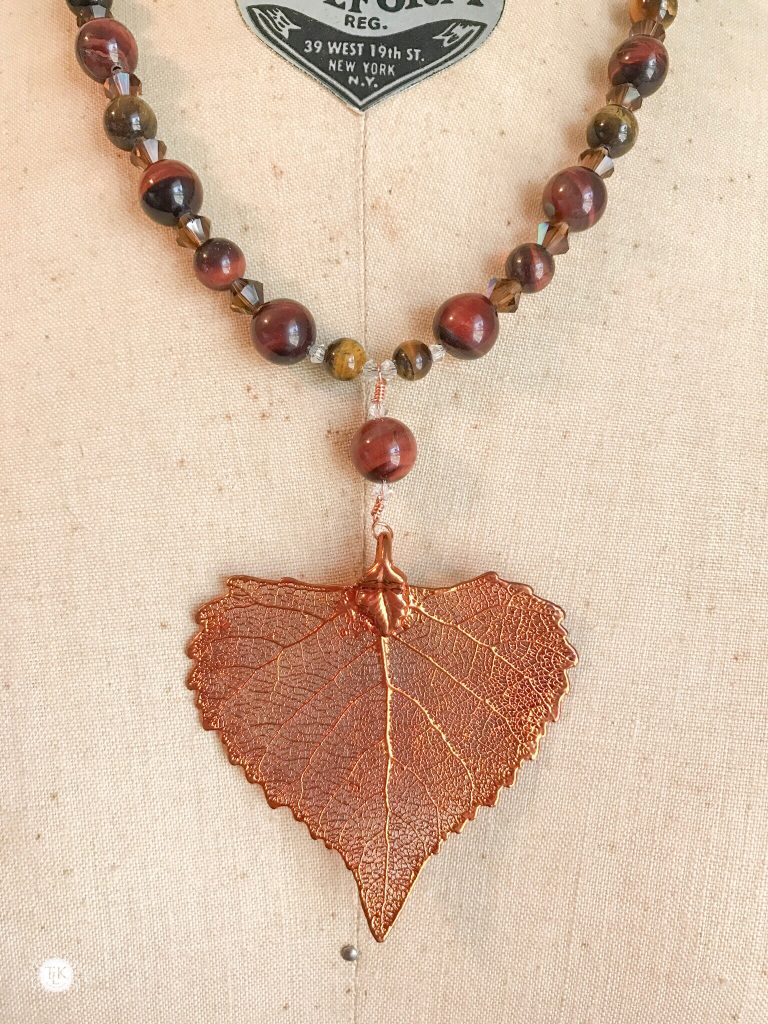 And the red and brown tigereye go perfectly with the iridescent copper!
I also made matching earrings.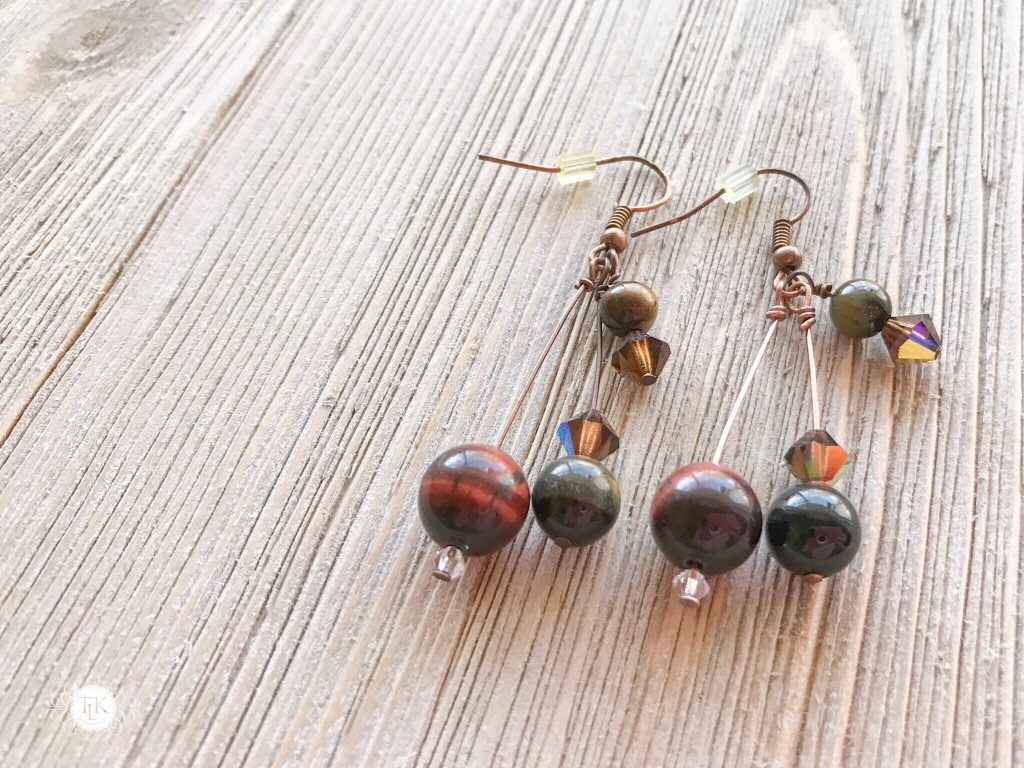 I used the same beads and crystals along with copper colored metal wires.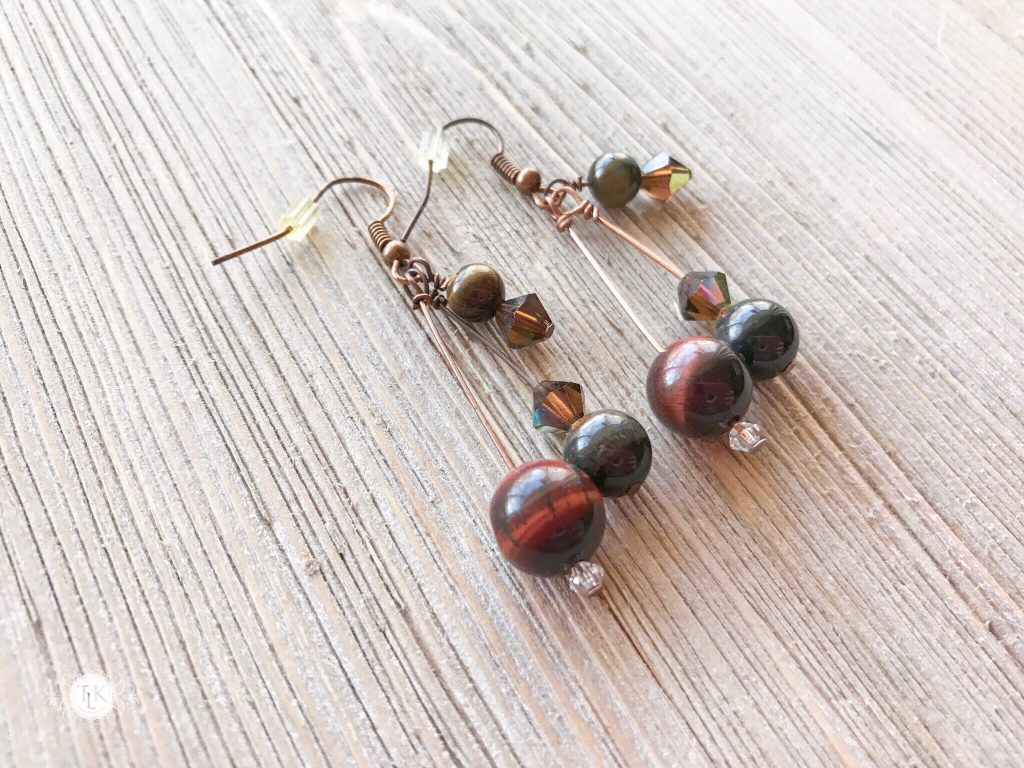 The beads are not attached so they will slide up and down the wires providing movement.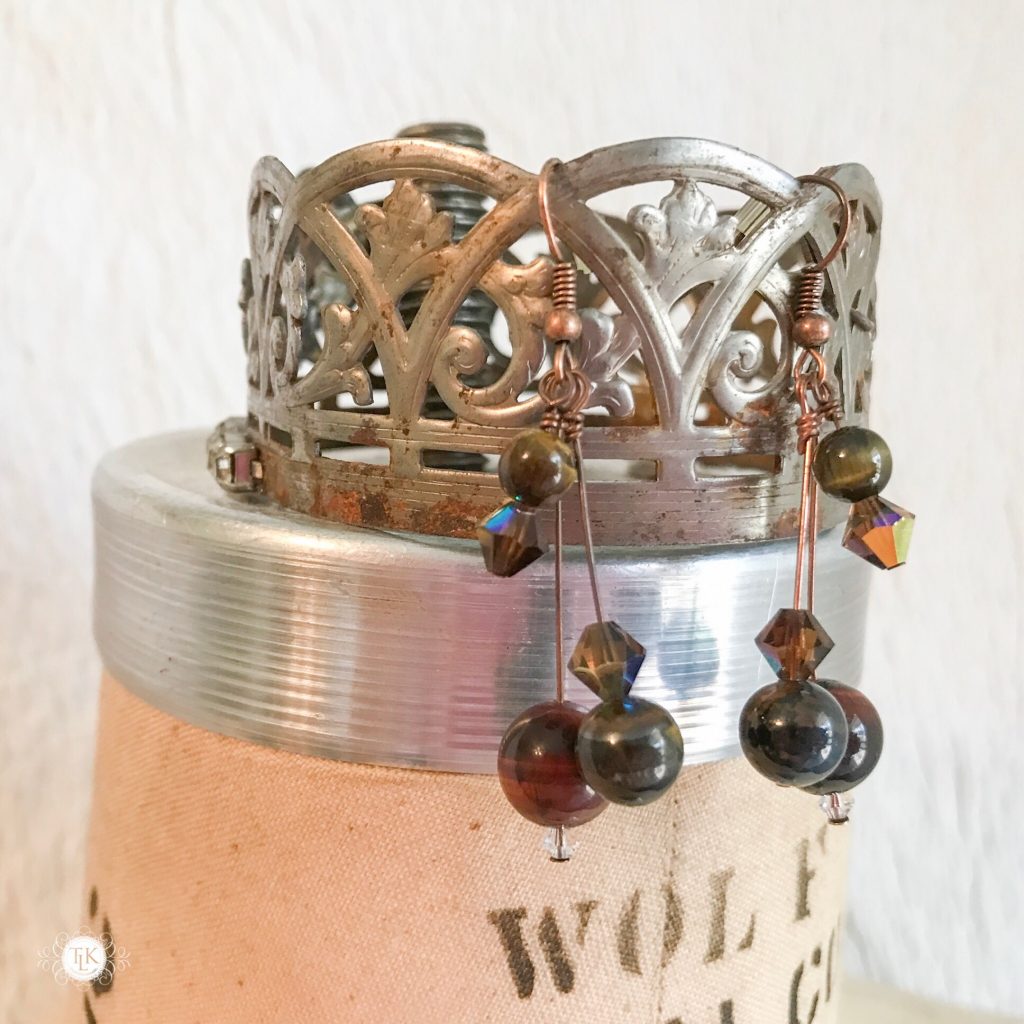 The ear wires are also copper colored metal.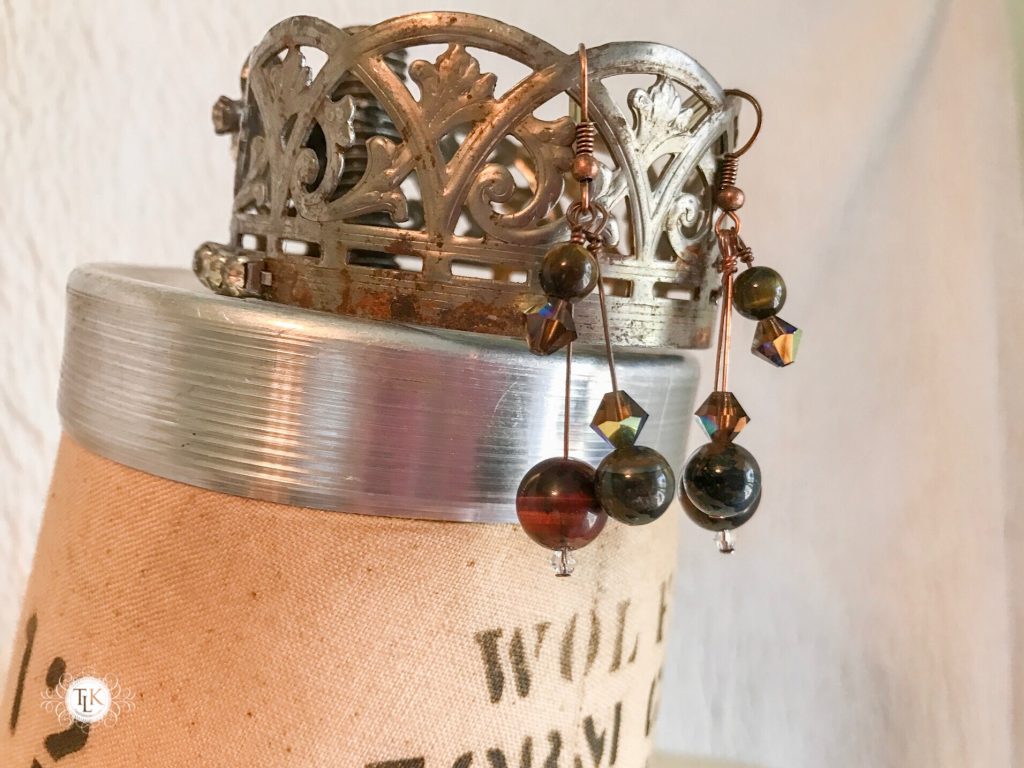 The crystals really can catch the light and add sparkle.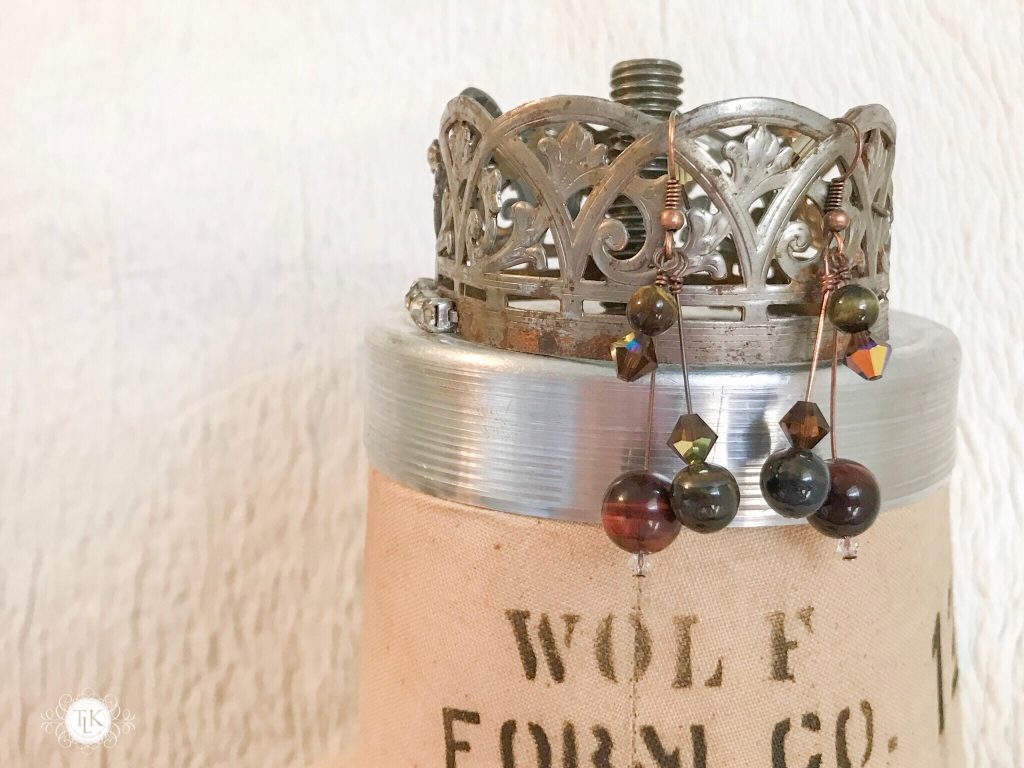 And they are very lightweight – you only know you are wearing them when you feel the movement of the beads on the wires.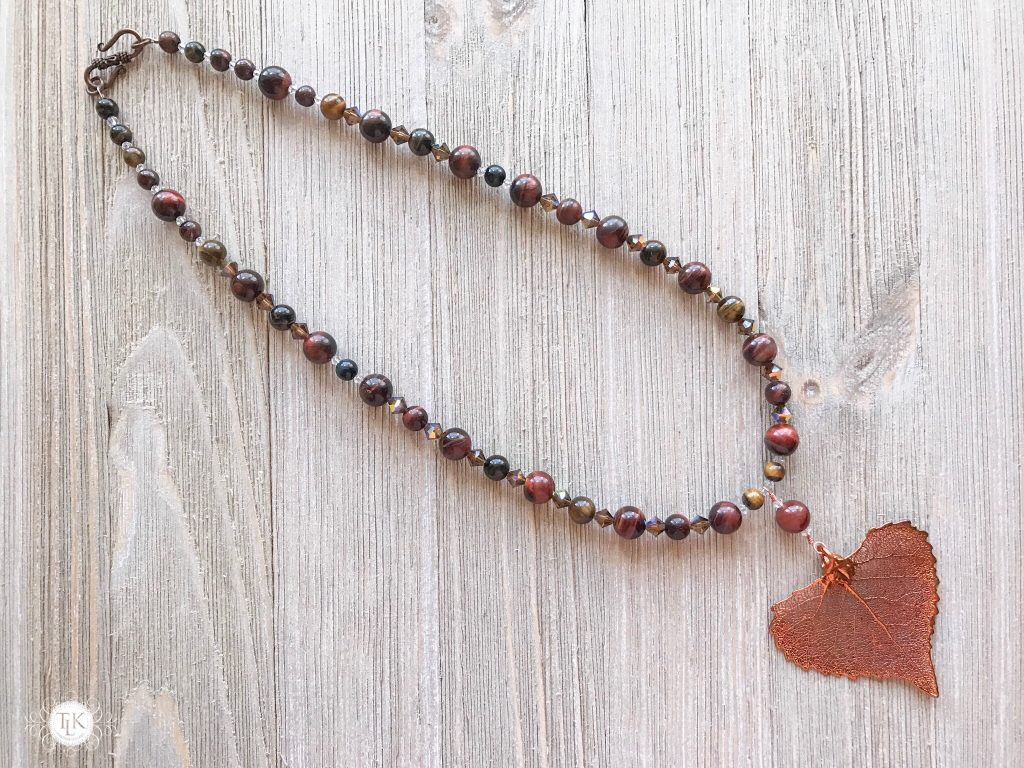 I really do like how this one turned out.  I actually made it a few years ago, I have been enjoying it for a while and decided it was time to see if someone else wanted to love it as much as I do.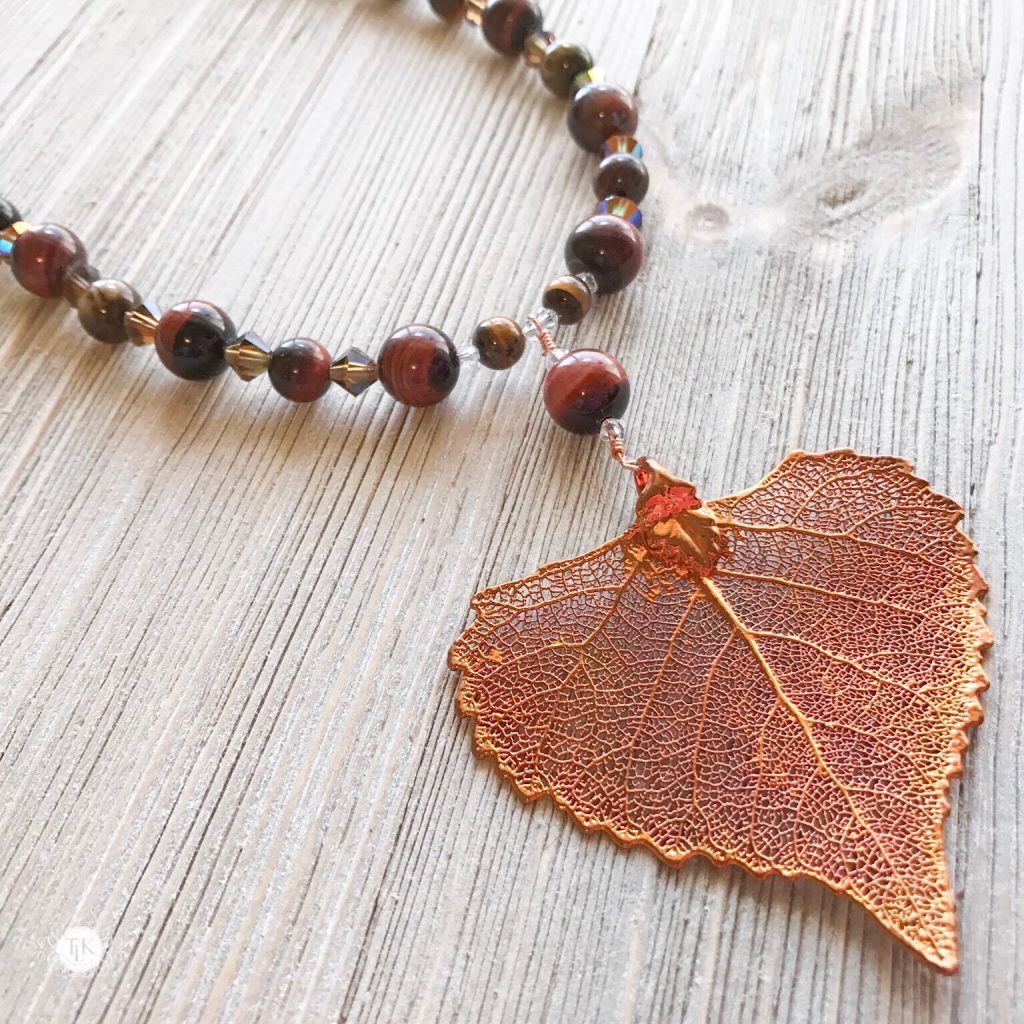 It really is a one of a kind piece that only Mother Nature could inspire!