This weekend I added a few more items to the shop – a collection of Picasso Jasper necklaces and earrings.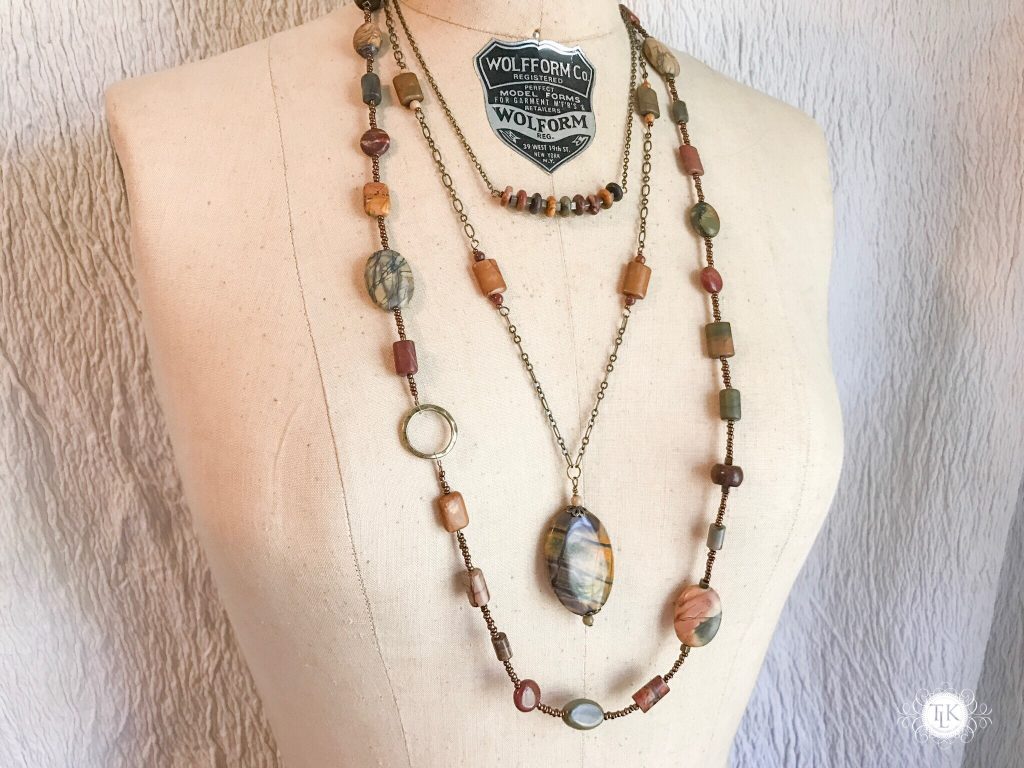 I made these pieces last fall, when I was getting ready for my show.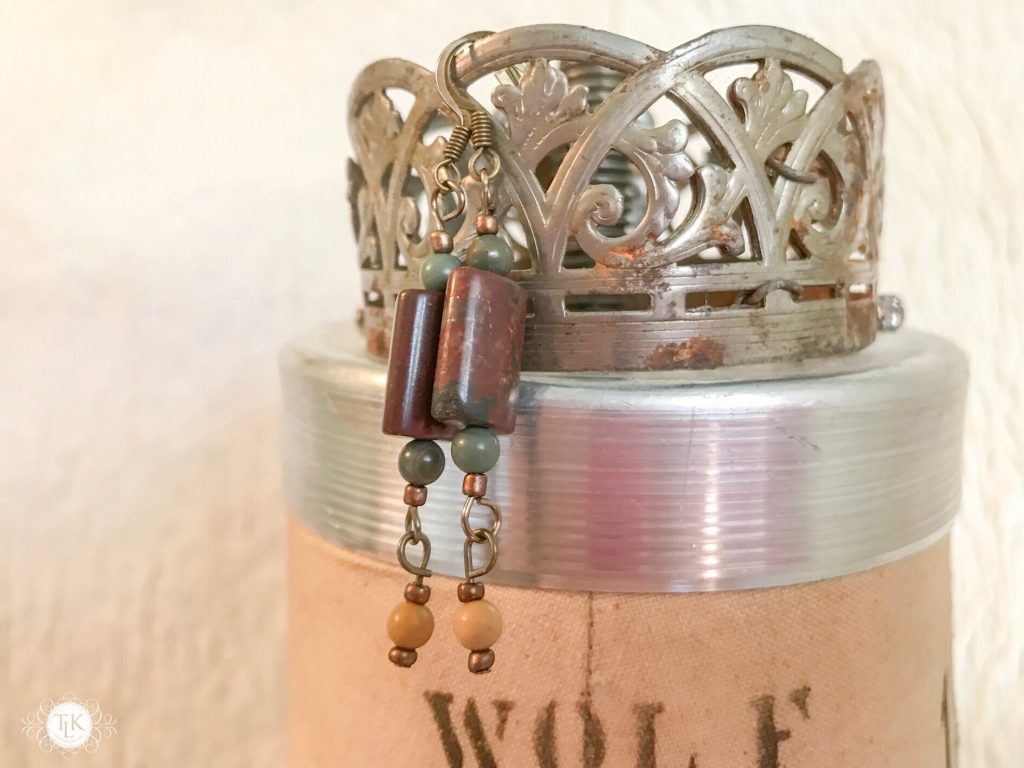 And I have had a lot of fun wearing them.  Either layered or individually. I love the colors of Picasso Jasper.  They are earthy and go with so many outfits.
The earrings are dangly.  And they work with all three of the necklaces.
The focal bead pendant for this necklace reminds me of a piece of pretty plaid fabric.
I love wearing this long necklace just by itself, but it does look great when layered with the other two.
And the simplicity of this bar necklace makes it easy to dress up or down.  All of these were fun to create and I really enjoyed working with the colors of the Picasso Jasper stones.  They all worked well with the copper seed glass beads and brass accents.
A really beautiful, earthy collection.