Last fall I had several posts highlighting some of the wonderful inspiration I find on Pinterest.  I shared ideas for Halloween Treats, Fall Decorating, Halloween Craftiness and How to Decorate a Pumpkin.  These posts were all extremely popular and I thought it was time to share ideas from my Be Mine Board on Pinterest.  These are just a few of my favorite inspirations and ideas for a Lovely Valentine's Day!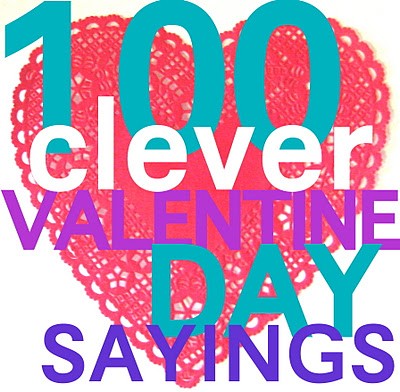 Since Valentines Day is associated with expressing our love for one anohter and one of the most popular ways to do that is through a card, I thought I would start with Clever Valentine Sayings via C.R.A.F.T.

How about making some cards?  There are easy ones for kids to make.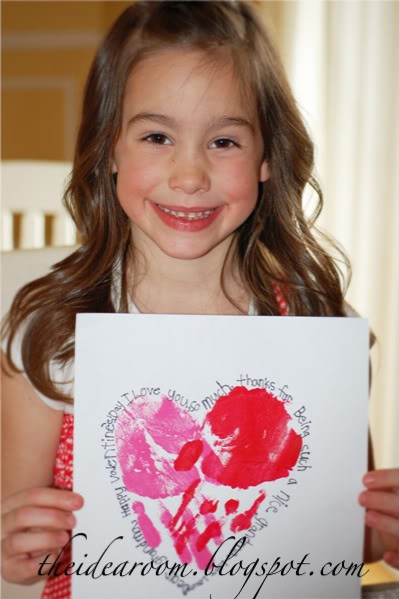 I love using handprints to make hearts by The Idea Room. These are just too cute!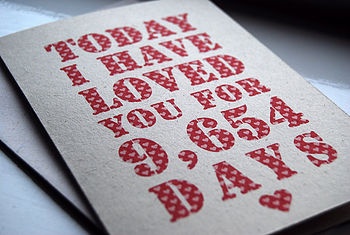 And this is really neat…you enter the dates and Not on The High Street will personalize it with the number of days.  Really, really neat!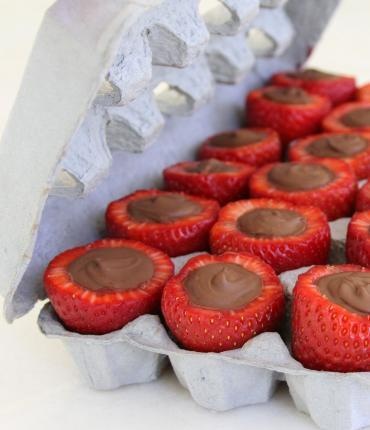 The other thing that goes hand in hand with Valentines Day is chocolate. And nothing is more indulgent than chocolate and strawberries.  I love this idea for putting the chocolate on the inside (and how you can store them) from Lilyshop.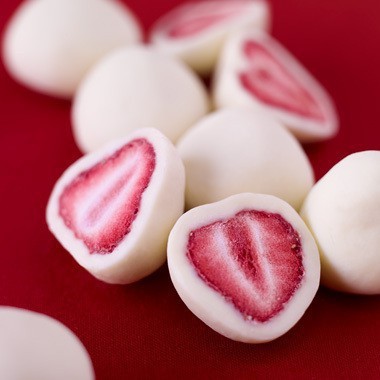 Or if you need a healthier version, try these yogurt covered strawberries.  They are frozen treats that look refreshing and yummy!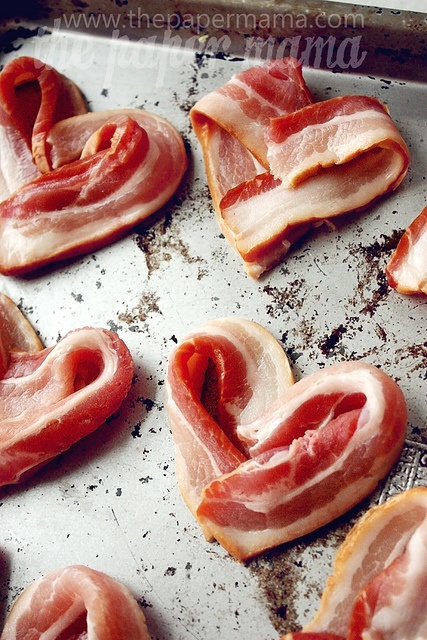 Now, if you want to really get to someone's heart, I bet these Bacon Hearts by The Paper Mama will do the trick, literaly.  What a neat way to make breakfast special.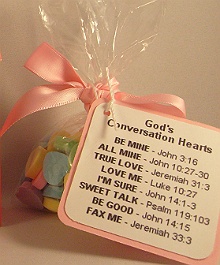 When I was little, you could always count on getting several boxes of Conversation Hearts from your Valentines.  This idea of God's Conversation Hearts is really sweet.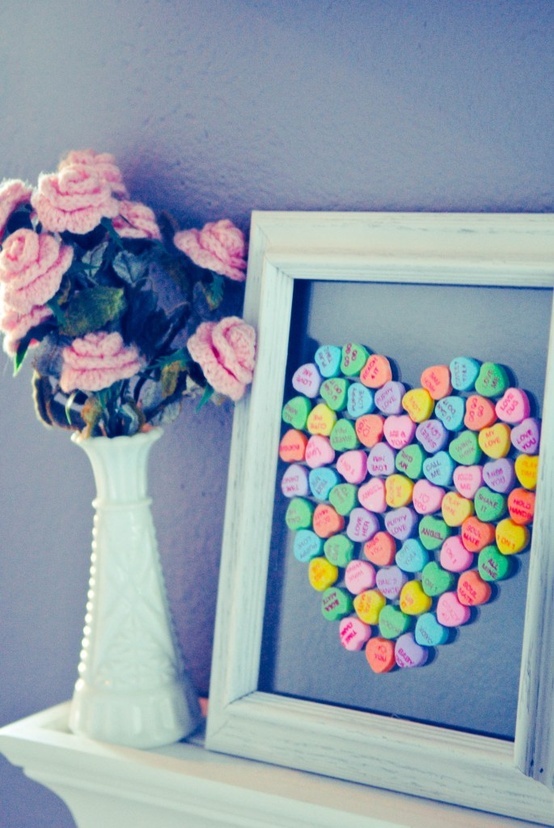 Now we have Conversation Heart Art! When I was little if you would have asked me to make art with them or eat them, I would tell you eat them would be the top priority.  But this is a neat idea and would be super easy to do.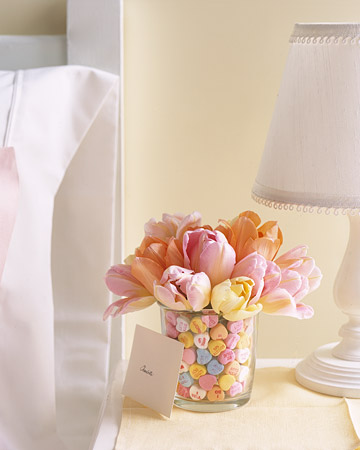 Ok, and I never would have let you use them in a vase! But I love it with the pastel tulip arrangement.  What an adorable gift for your daughter or a friend.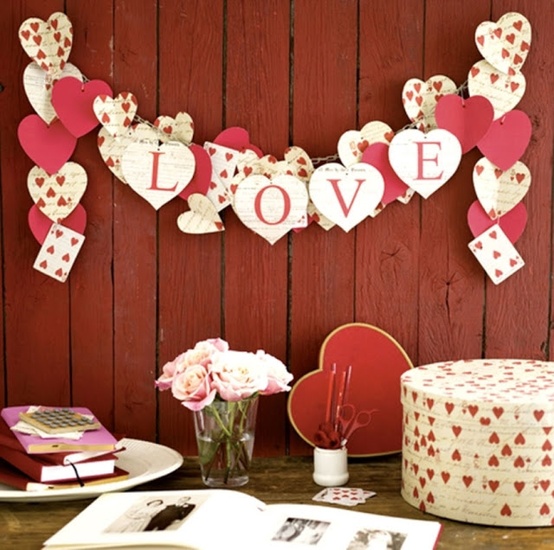 And of course, a little romance via cute decorations always helps love blossom and grow this time of year.  I love buntings and banners and this cute banner is all about LOVE.
It can even be something as simple as this banner made from cards.  You can find one like this here on Etsy. 
I hope you enjoyed these few little Valentines Day ideas.  If you want to see more, visit my Be Mine Board on Pinterest.  Have fun browsing!
[pinterest]