I have mentioned many times before that I love Pinterest. I get so many good ideas from there, like the cute and fun treats that I mentioned earlier. Today I want to share a few of the Fall decorating ideas I have found as part of my 31 Days of Falloween. When you click on the picture, you should be directed to the blog or site where the information can be found.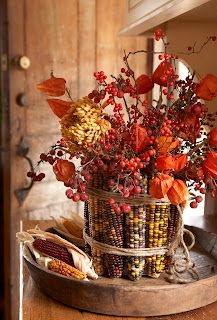 Use Indian Corn to make a flower vase!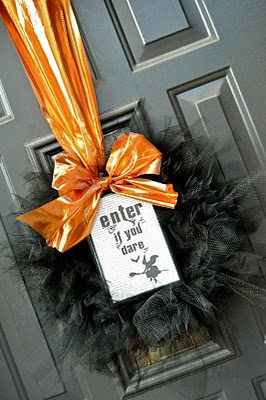 What about a cure Halloween Tulle Wreath?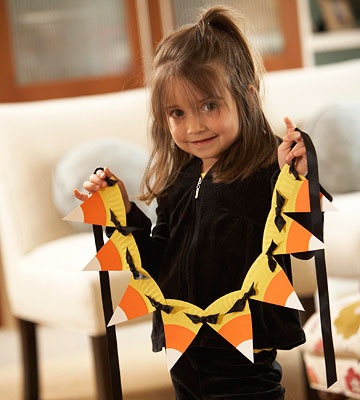 I just love this Candy Corn Garland. (It's made with paper plates!)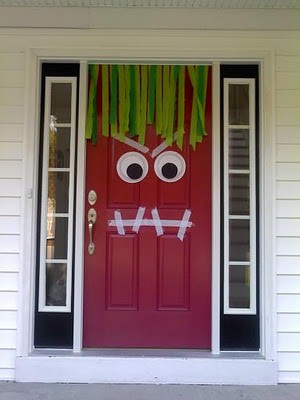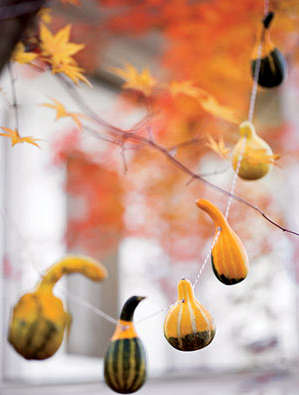 Or maybe you like this gourd garland.  Looks super easy.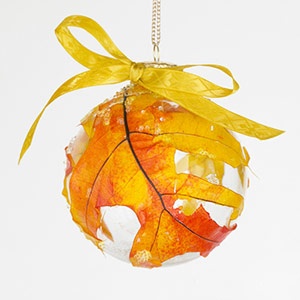 I just love this leaf ornament. Imagine what a collection you could make with different types of leaves?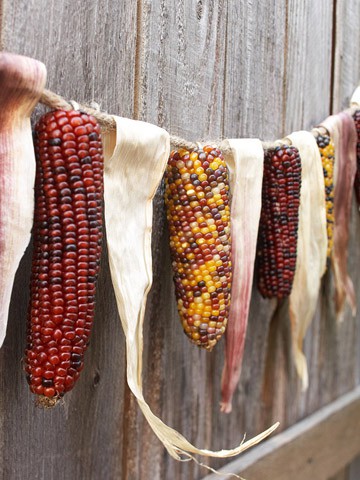 Another great use for Indian Corn! I love this simple garland!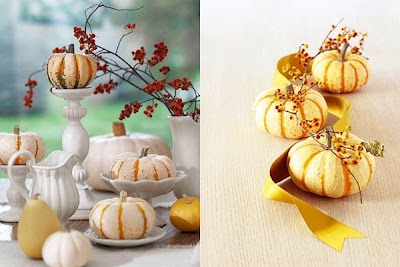 Table Settings with Mini Pumpkins and Bittersweet!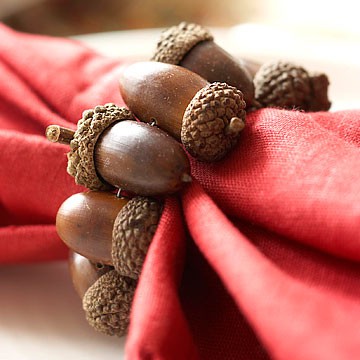 Acorn Napkin Rings – Adorable!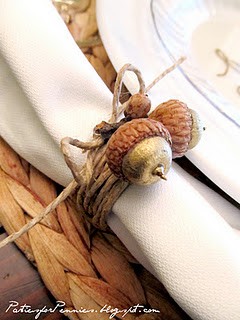 Another version of Acorn Napkin Rings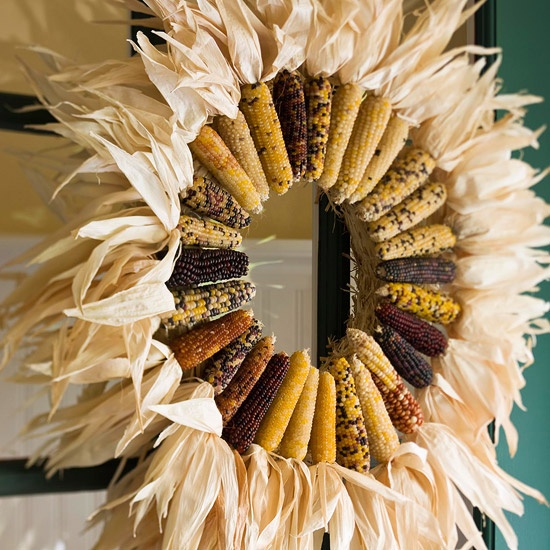 How about this cute wreath made from mini ears of Indian Corn?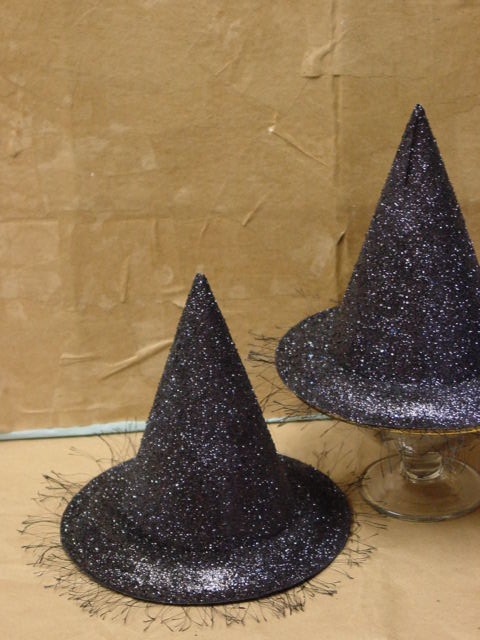 I just love these Glittery Witch Hats!
These are just a few of the many, many ideas I have pinned to my Falloween board.  Why not take a spin on Pinterest and see what you can find?
Enjoy!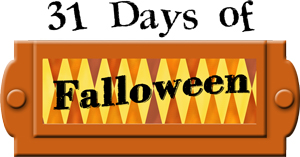 [pinterest]