Did you see it yesterday?  The Great American Eclipse 2017?  In our part of Virginia, we were part of the 90 % Totality band.  Keith and I were both off yesterday so we were home and able to enjoy this spectacular event.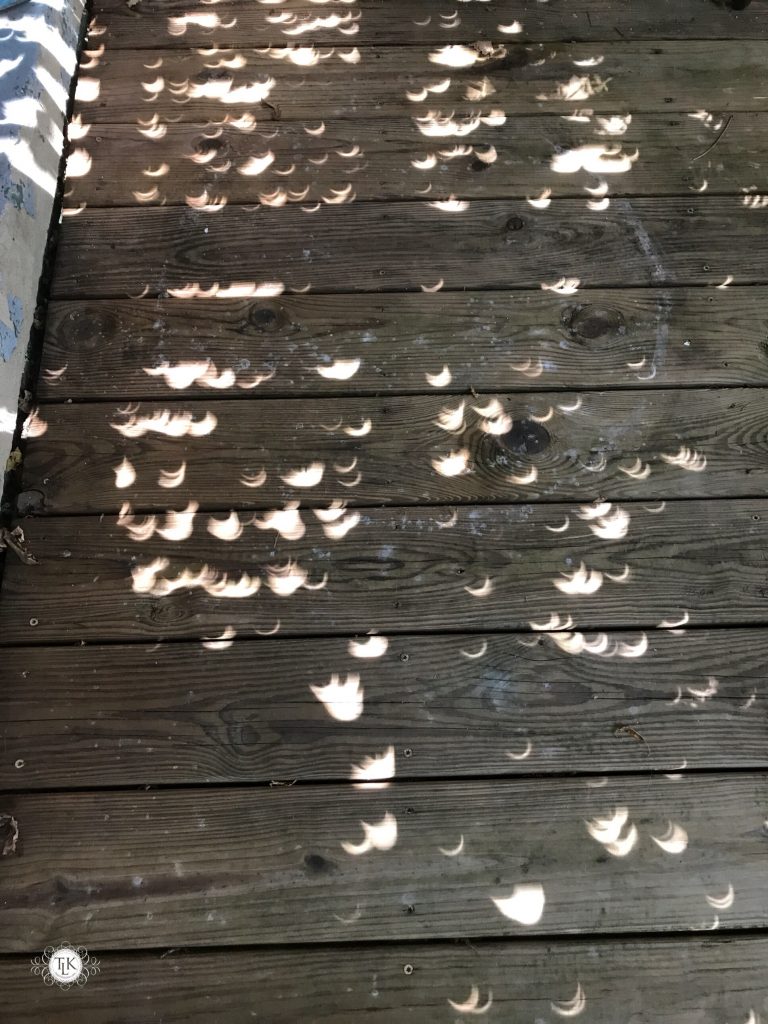 So imagine our surprise when we were able to see it on our deck through the Wisteria and Bittersweet vines on our Pergola. Aren't those crescents amazing?  Mother Nature had made a pinhole box for us.
I uploaded a live video to Instagram while it was happening. You can see it above on my YouTube channel. You can hear the crickets and the birds stopped singing. And there was a random dog barking too.
I am sure many of you witnessed this event too. I wasn't planning on photographing it or even using glasses to view it. We watched it first on the Weather Channel. And that was amazing to see too.
But this unexpected surprise was truly a blessing. I never would have thought that this would happen. I am so glad Keith and I got to enjoy our solar eclipse together.
Isn't science great?