Yesterday I shared some of my recent Treasures with you – all of those beautiful costume jewelry pieces that Keith and I found while out hitting local yard sales.  But I often come across newer jewelry pieces that just need a little TLC that I will purchase and put my basic beading skills to use.  Sometimes they may just need a repair.  Sometimes I will tear the piece apart and create something entirely different by adding new pieces or salvaging the best parts to make something new.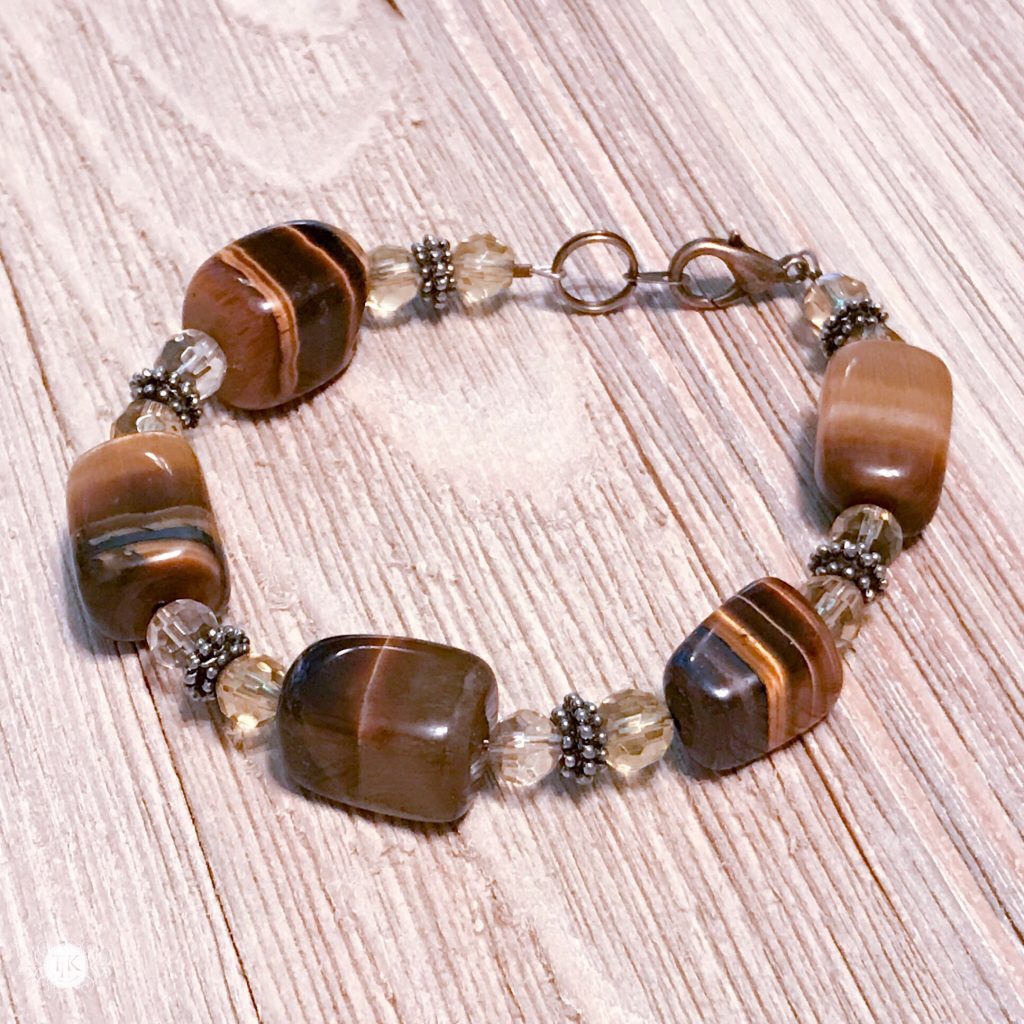 When I do that I am recycling the piece – also called up-cycling or just reusing.  It's a common thing to do, not just with jewelry and it's really the entire reason for hitting yard sales.  Keith and I can find something we need and take it home with us rather than having it go to the dump or landfill.  We even have our own yard sales to let others do the same.  And what doesn't sell will go to Good Will, the Salvation Army or other charities when we are done.  Last year we cleaned out so much stuff people asked us if we were moving.  Hmmm….maybe we (meaning me) are a little bit on the pack rat side.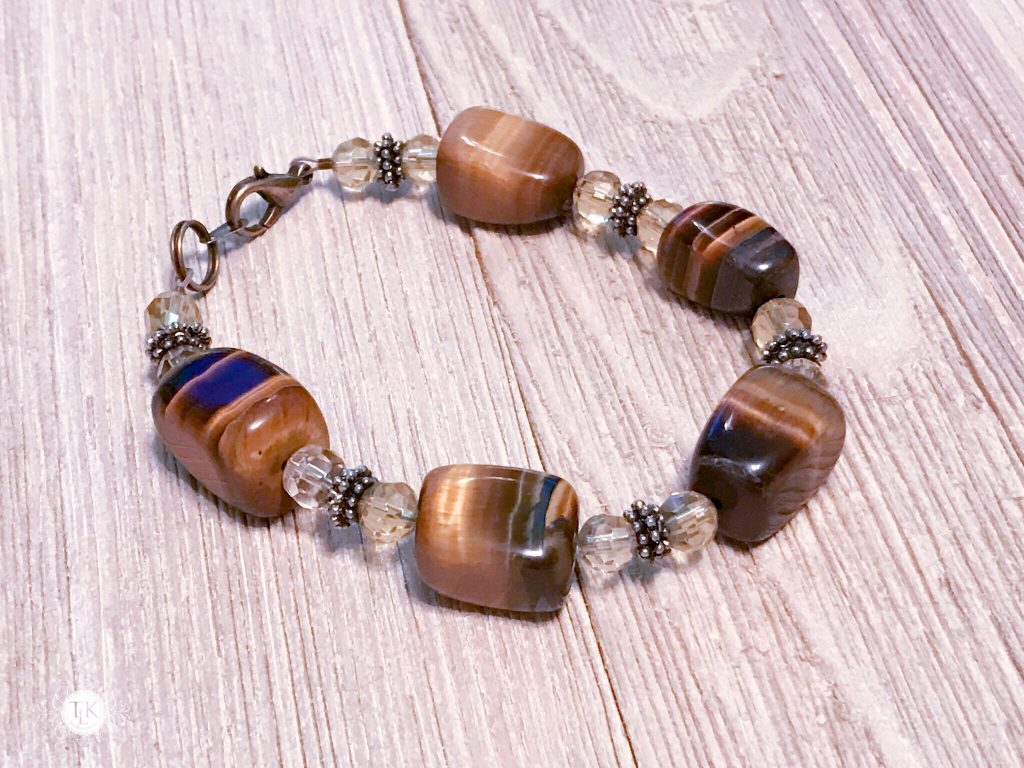 Earlier this Spring I found a Tiger Eye stretch bracelet at a yard sale.  The elastic was stretched out but the Tiger Eye large nugget chunk beads were really beautiful.  And it had lemon yellow faceted crystal beads and what looks like Tibetan Silver or at least Pewter spacers.  The Tiger Eye beads alone were worth salvaging.  But everything in this bracelet was salvageable thank goodness!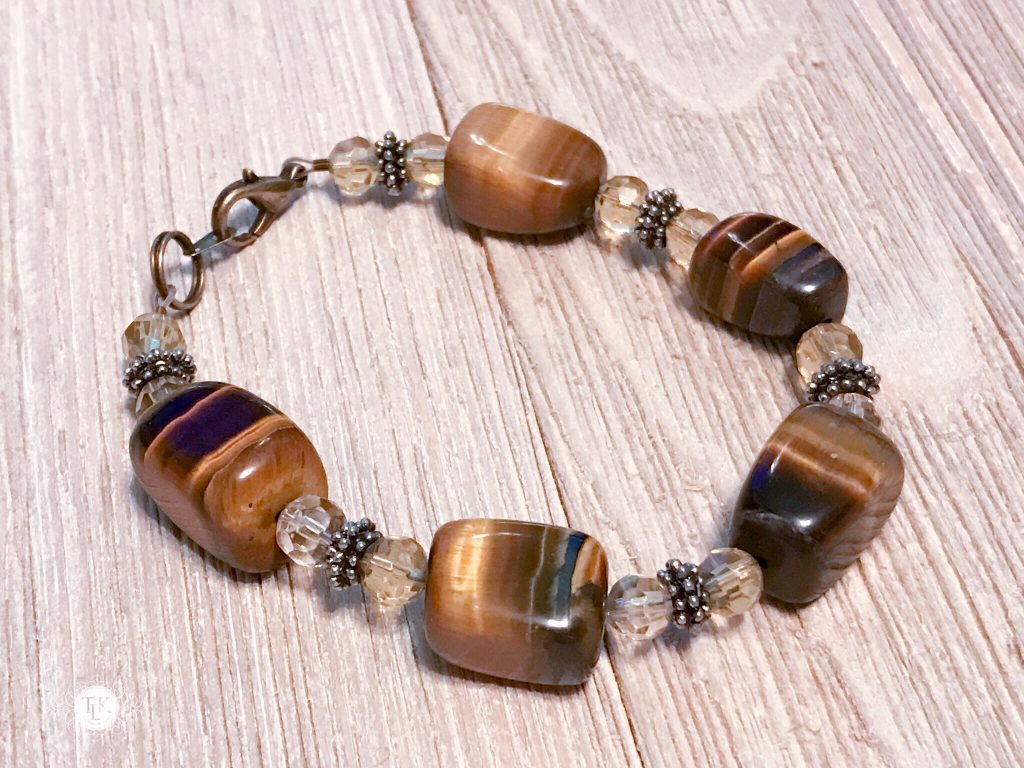 And since the price was right and I knew I could re-string it, the bracelet came home with me that Saturday along with a few other little odds and ends.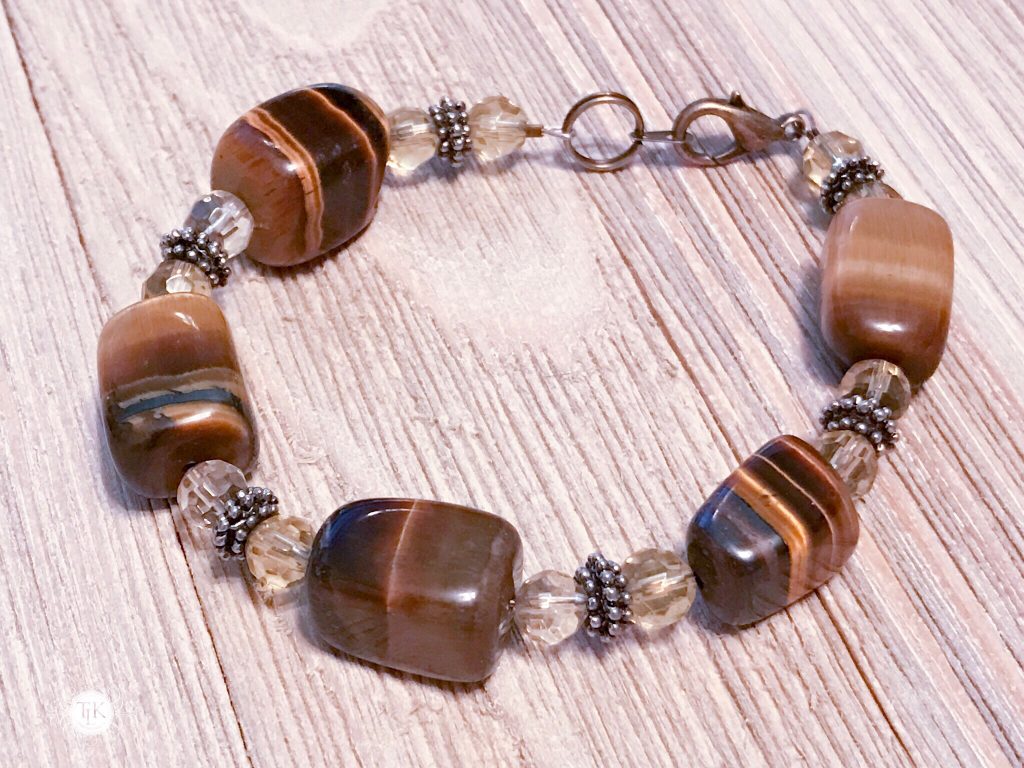 Yesterday I spent the day organizing my jewelry supplies – I had also been to a gem show while my Mom was here over the Memorial Day Weekend – and decided it was time to fix a few pieces that would be quick and simple.

My Assistants are not the best – they like to lay around on the job more than actually help me, but they are so cute they are at no risk of ever being fired!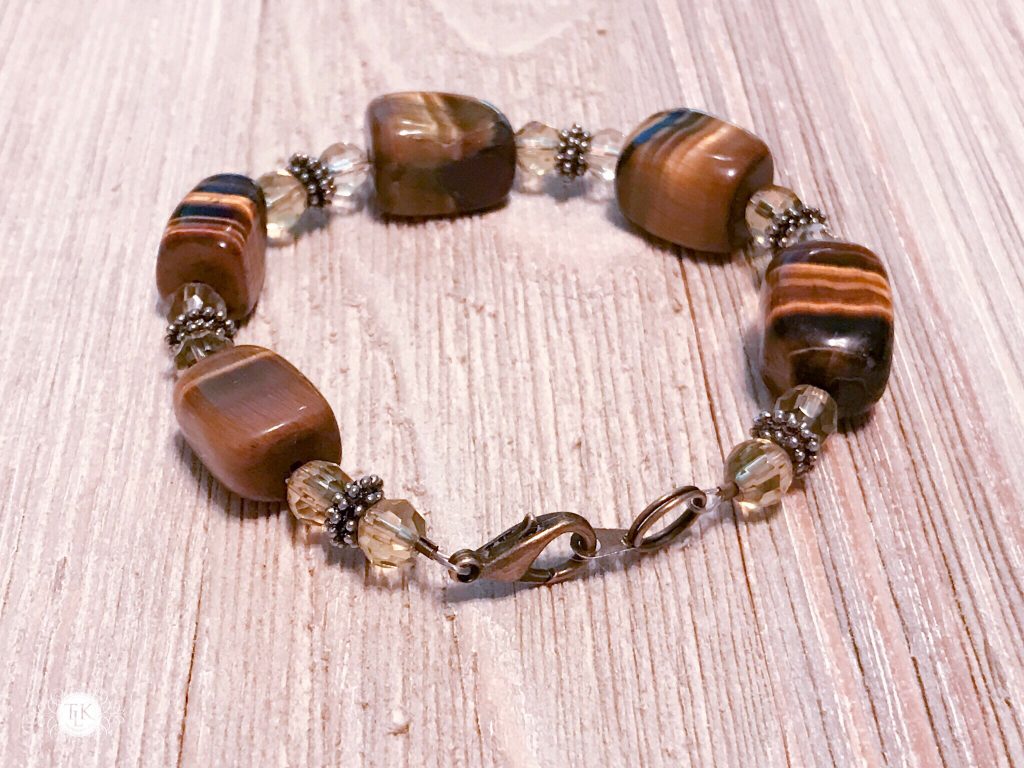 So, I got out some beading wire, found a lobster claw clasp and re-strung this beauty.  I love the combination of Tiger Eye and yellow beads. I often make jewelry with Tiger Eye and Citrine.  And I like that this little bracelet can now find a new home, since all it really needed was just a little TLC.