On Monday I shared with you about our recent visit to Happy Hollow Gardens to view the Azaleas that were blooming.
Well, there were a lot of other blooming things to see when we visited, too.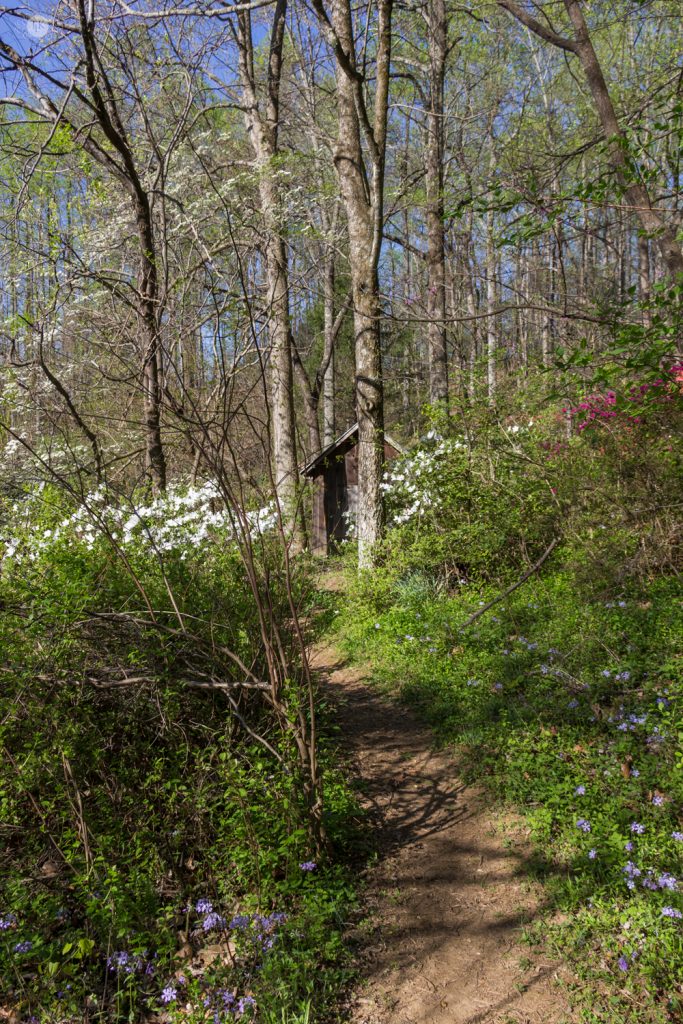 As you head down the Azalea Trail, there are dogwood trees blooming overhead.  The dogwood blossom is the Virginia State Flower.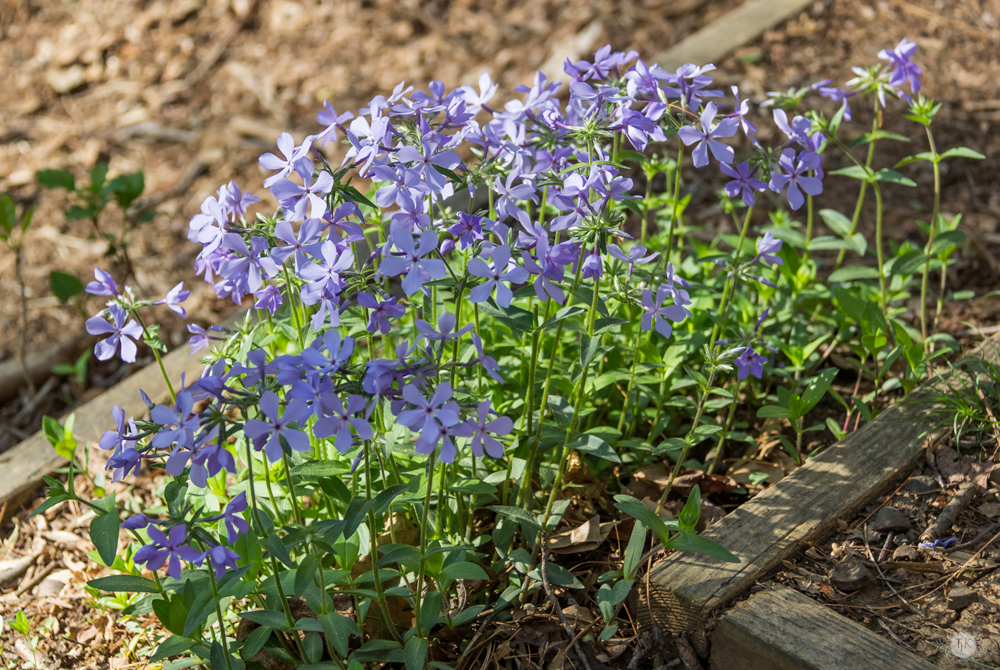 And along the path the Wild Blue Phlox was blooming everywhere. It is a colony forming wildflower.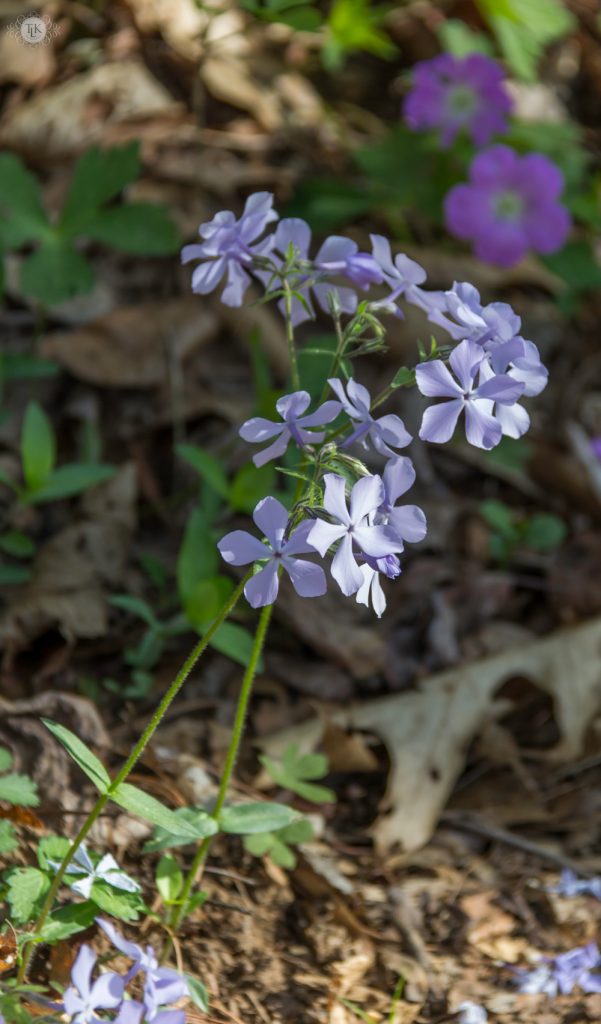 The blooms can sometimes appear purple or pink, too.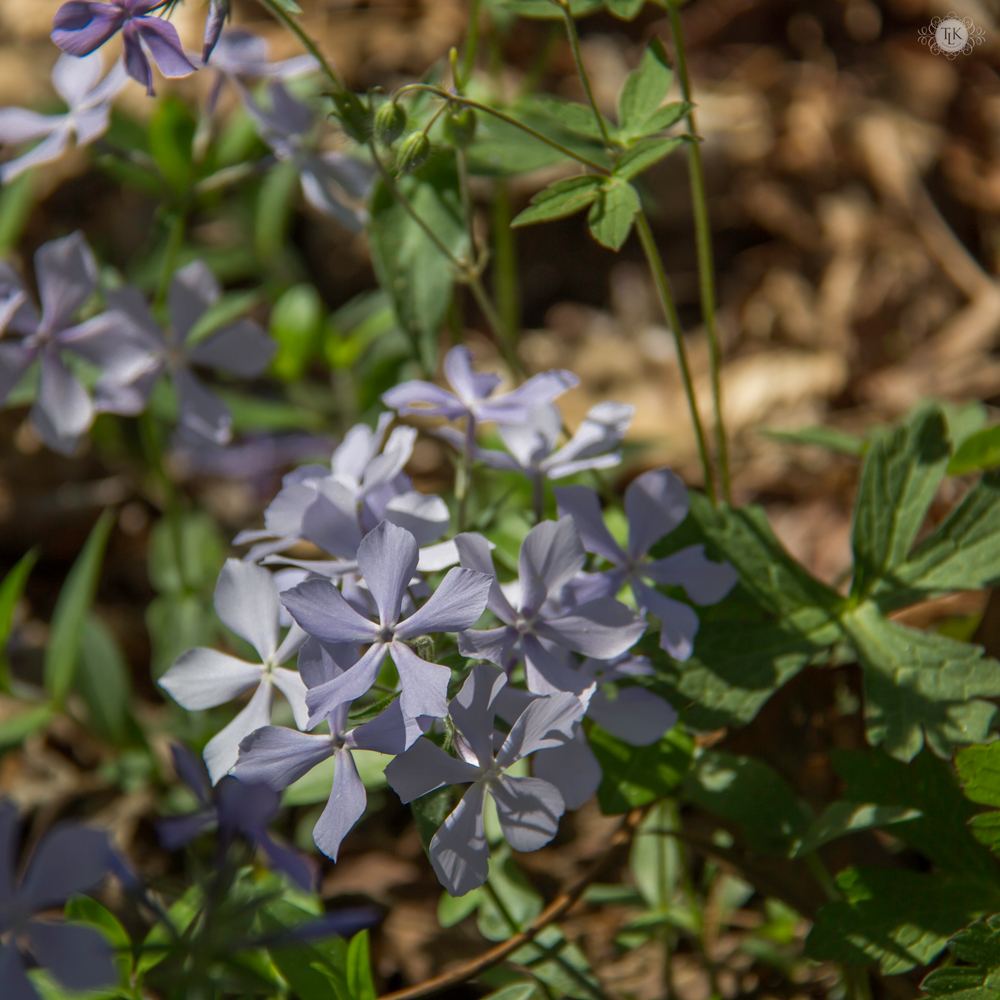 And it spreads readily along the trails, especially by the creek that runs through the park.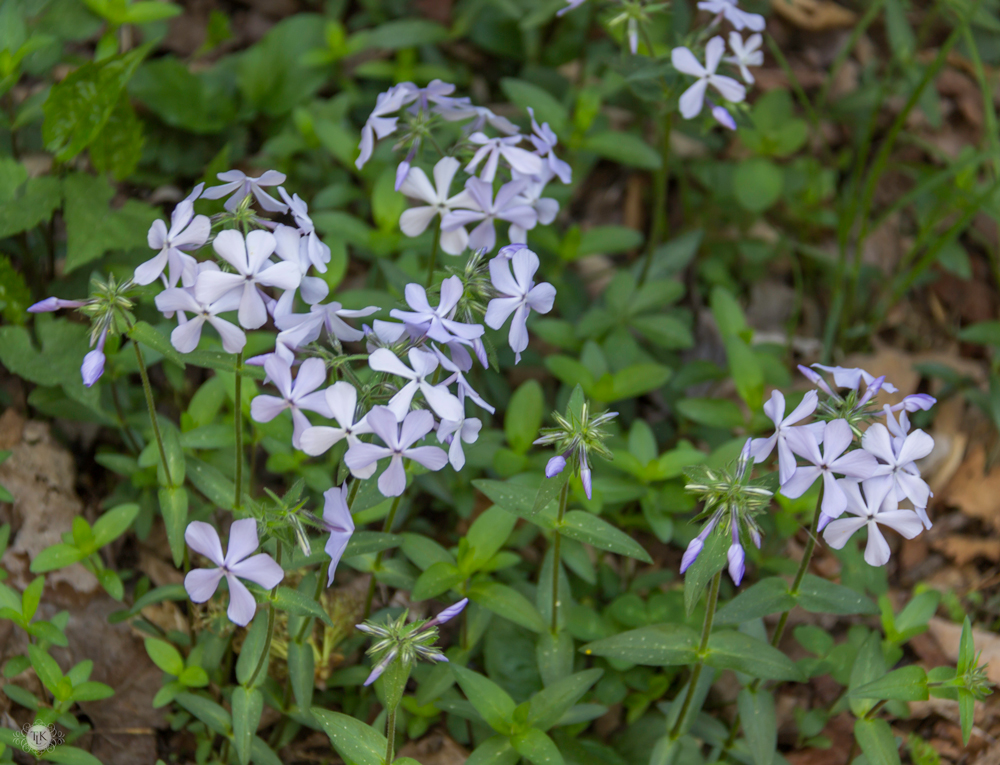 Here you can see some of the plants with buds that haven't opened yet.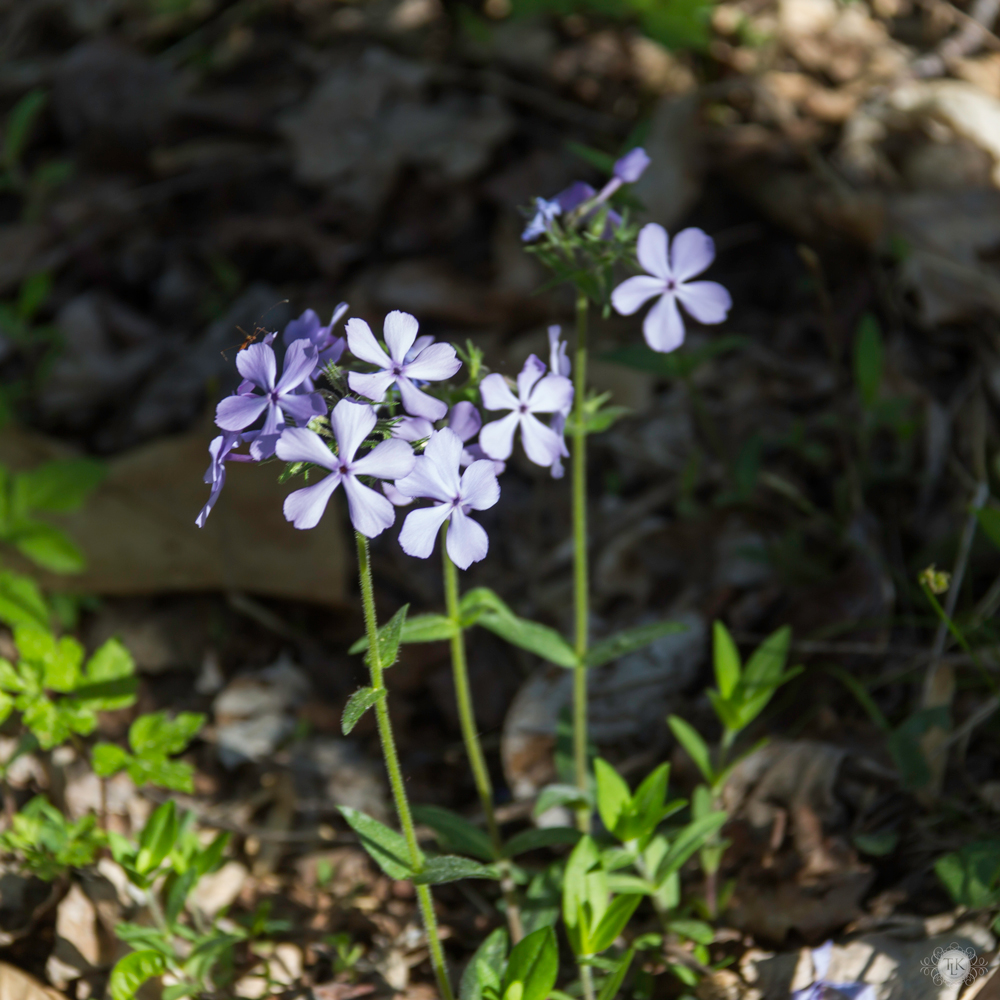 It is such a pretty flower and is so lovely when you come across large patches of it.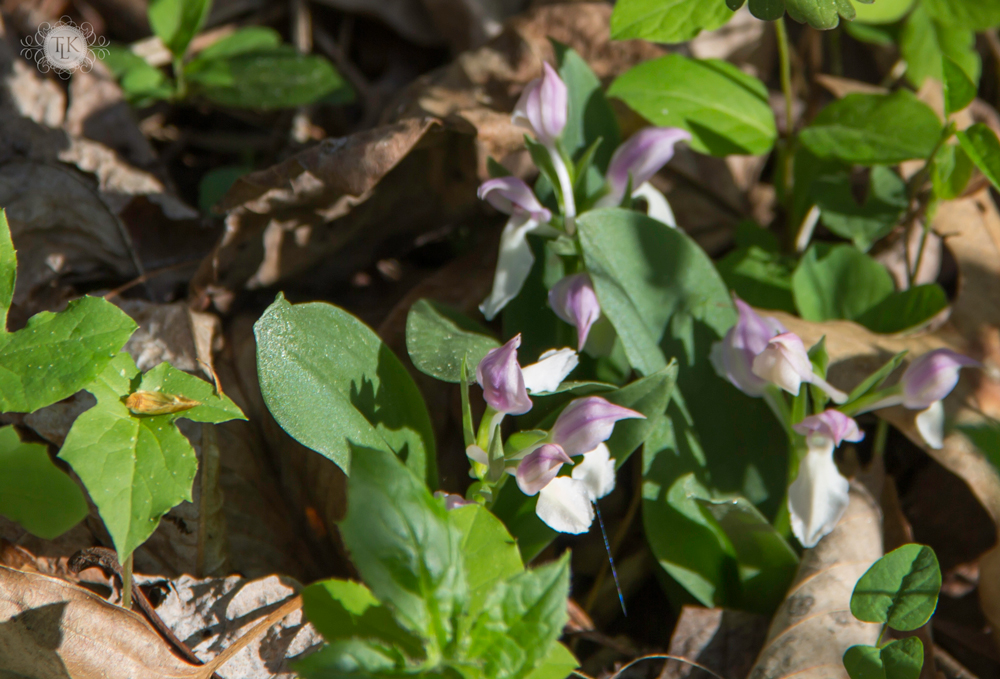 We also came across a few little wildflowers growing under the azaleas, like this patch of Showy Orchis.  It is a small orchid with a lavender hood.  And don't let the sunniness of this image fool you.  It likes to be in the shade, under a canopy in the forest.  I just happened to in the right spot at the right time when it came to capturing it in the sunlight.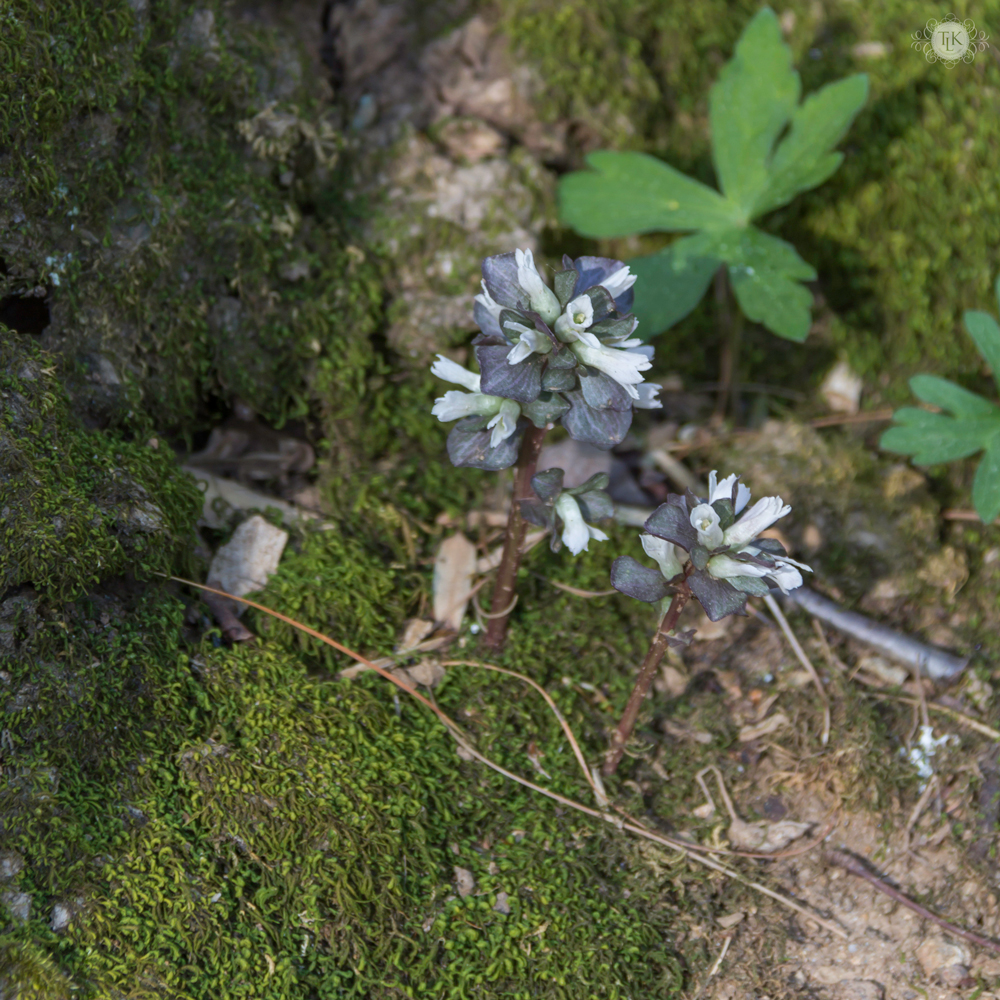 And this was another lucky capture.  This is Virginia Pennywort, another little flower that normally hides in the leaf litter under the trees.  These were under the azaleas in a bit of moss.  This plant has a symbiotic relationship with fungi – it gets its nutrients from the fungi, rather than its leaves.  And they are only a few inches high, so they would be super easy to miss among the leaves from the previous Fall.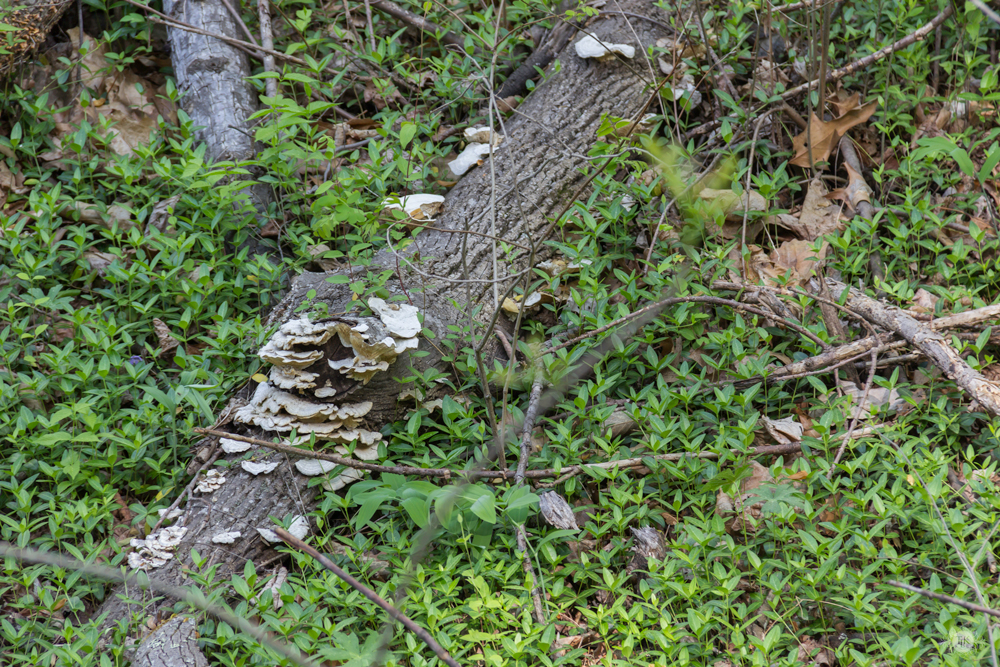 And speaking of fungi, there was a lot of that to be seen, too, like this cool lichen covered fallen tree.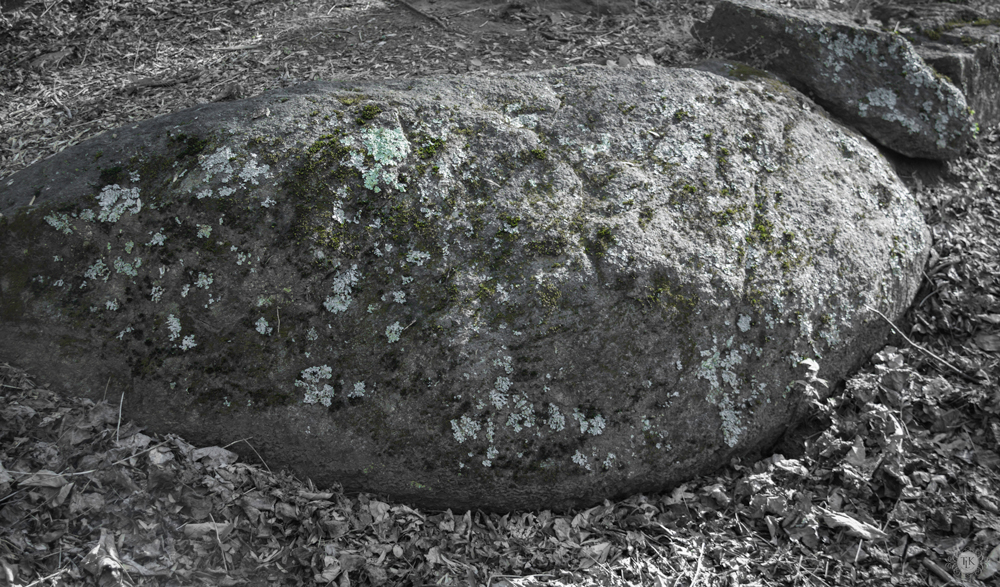 And the many sizes of rocks covered in dark green moss and pale green lichens.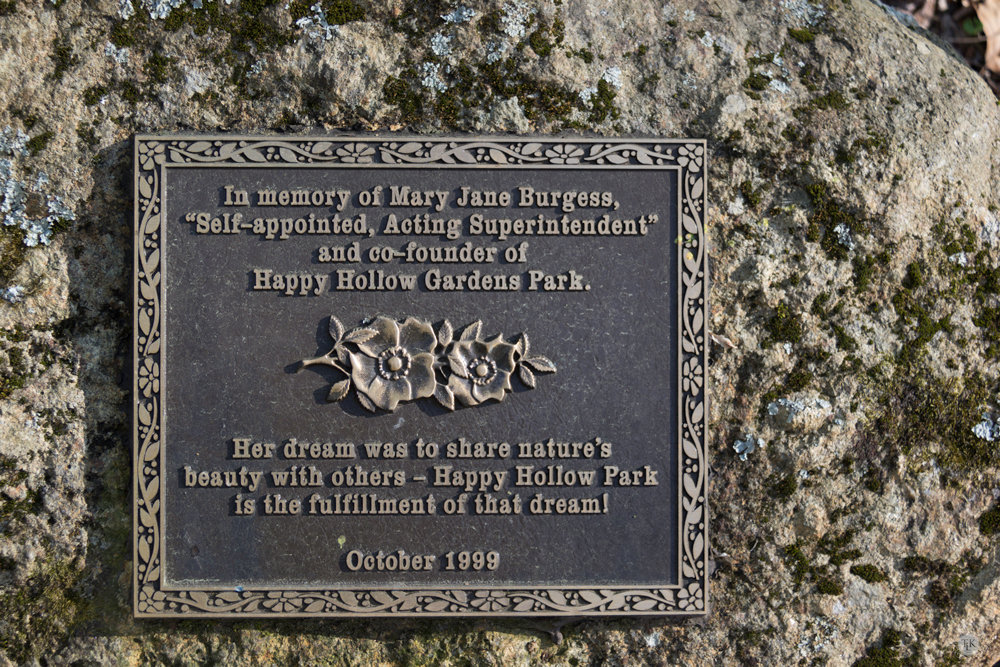 And a plaque to Mary Jane Burgess, one of the co-founders of Happy Hollow Gardens Park.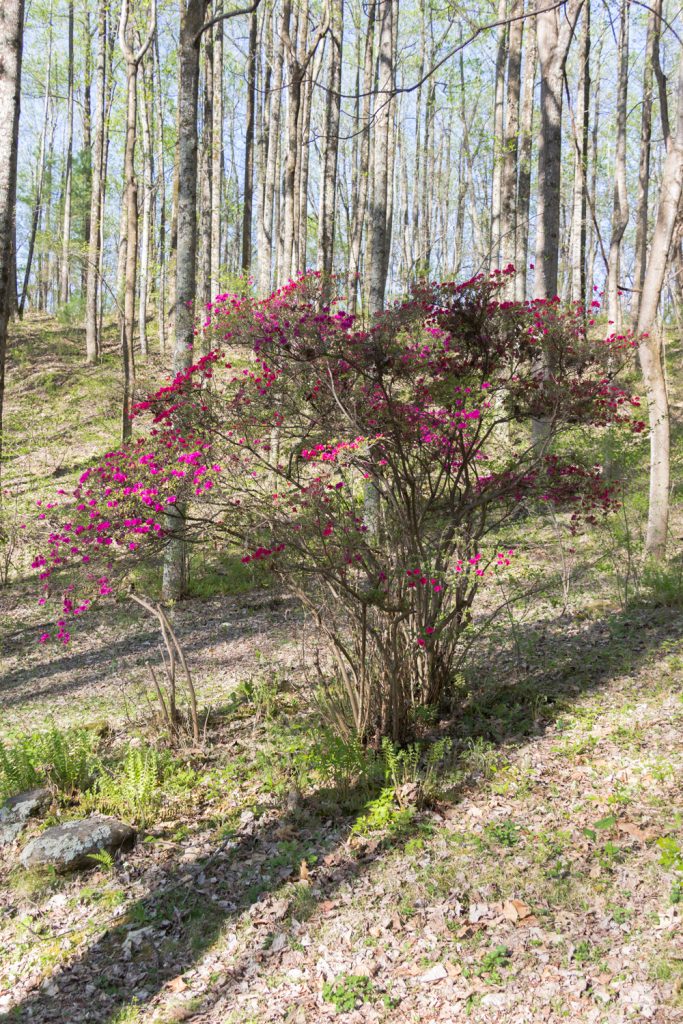 And Ferns!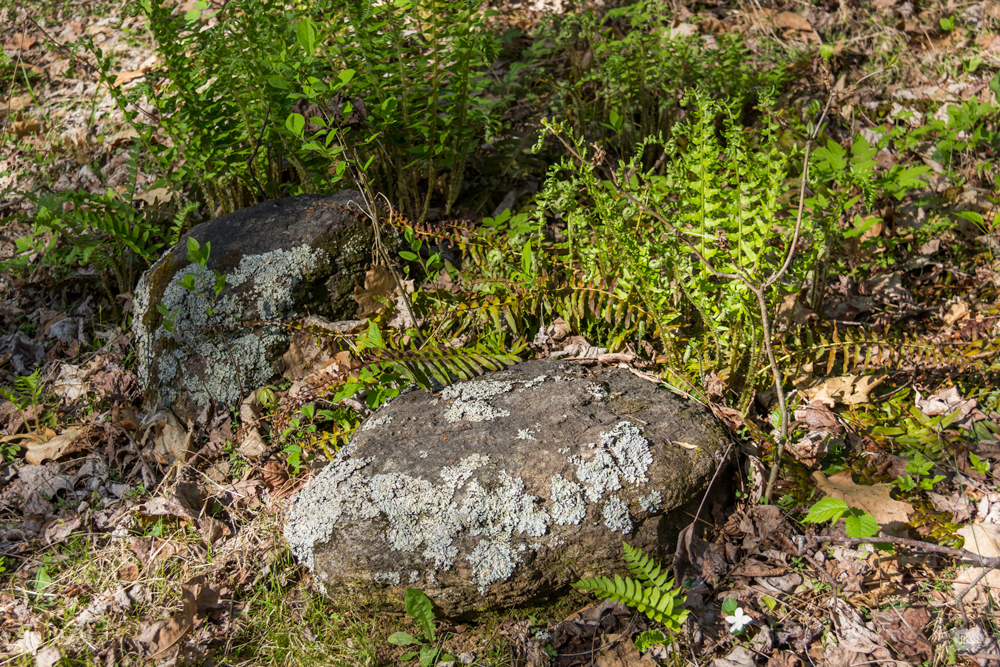 There were lots of ferns, too!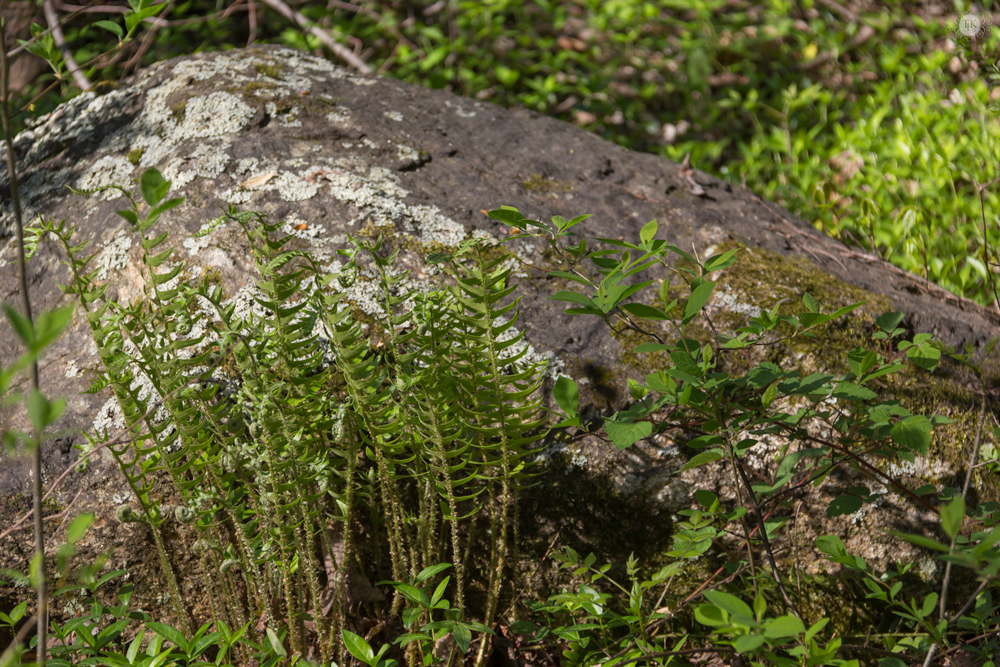 These were standing at attention with a few of their tips still wound tight like fiddleheads.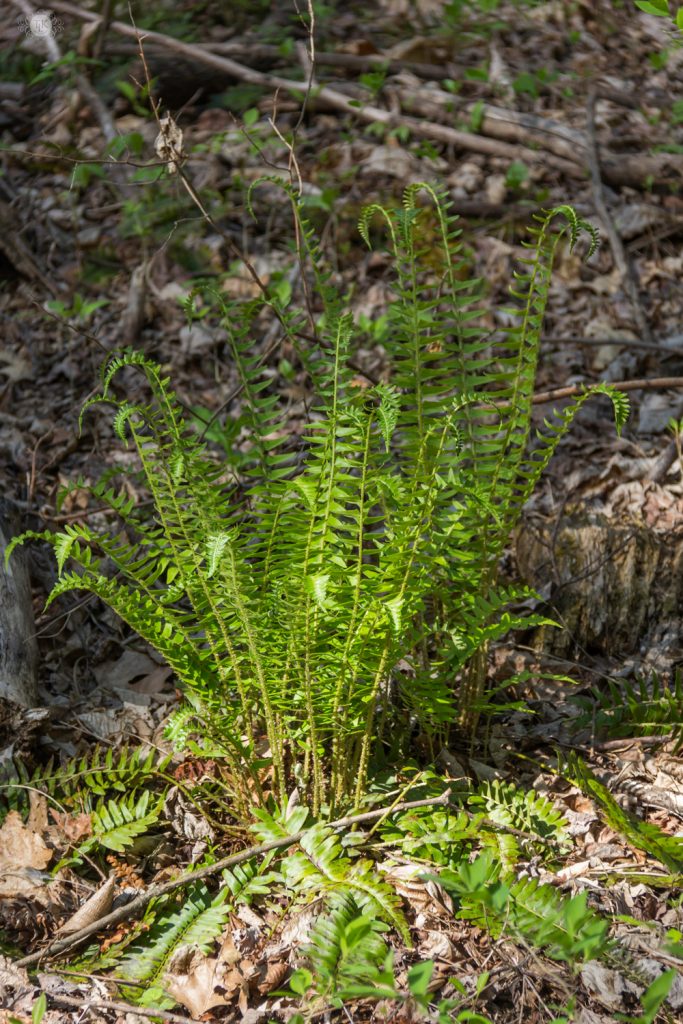 These grow wild all over the mountains here in Virginia – wish I knew what kind they were.  Ferns are just like anything else, they have different varieties and add diversity to the Spring forest.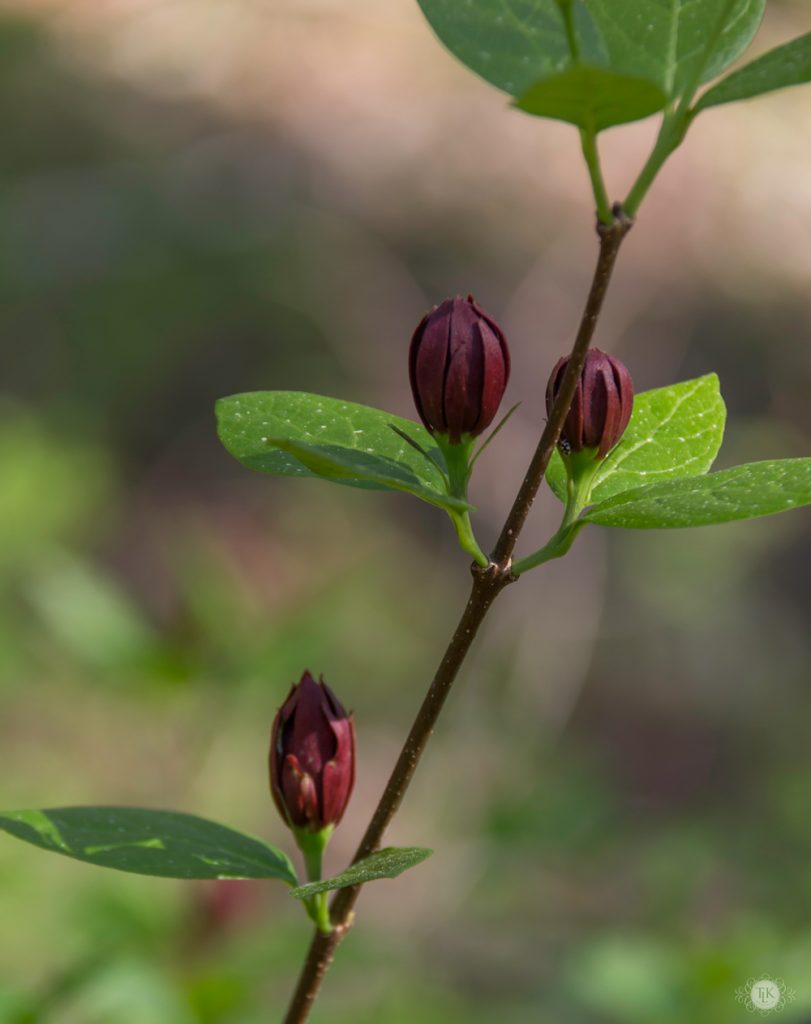 And there were blooming shrubs, like this Spicebush.  It is also called Sweetbush because of the fragrant blooms.  When we were there they were just budding and had not opened yet.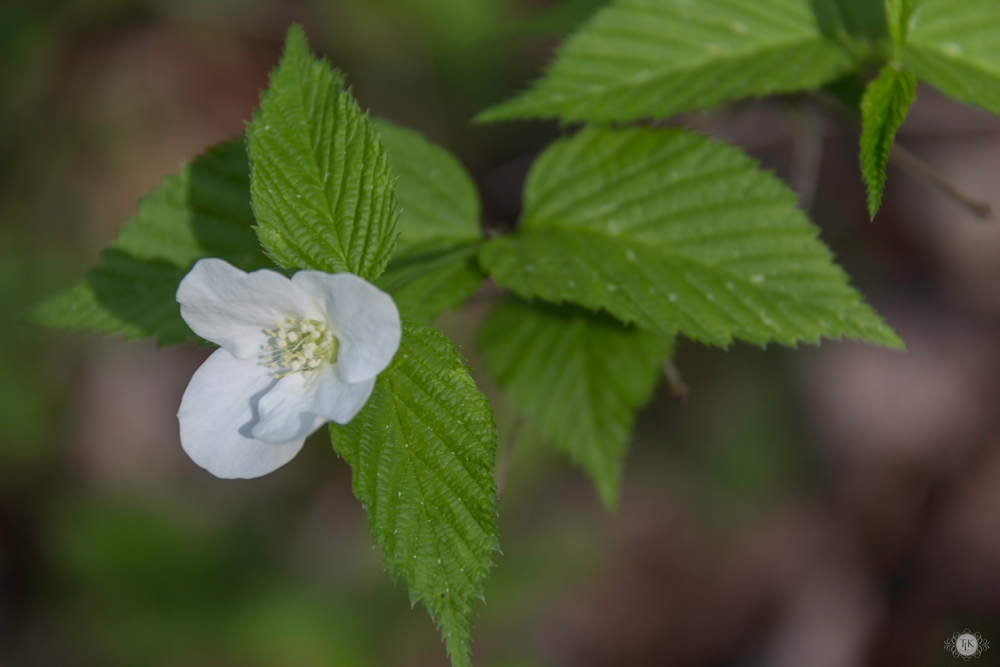 We also came across this white mystery flower.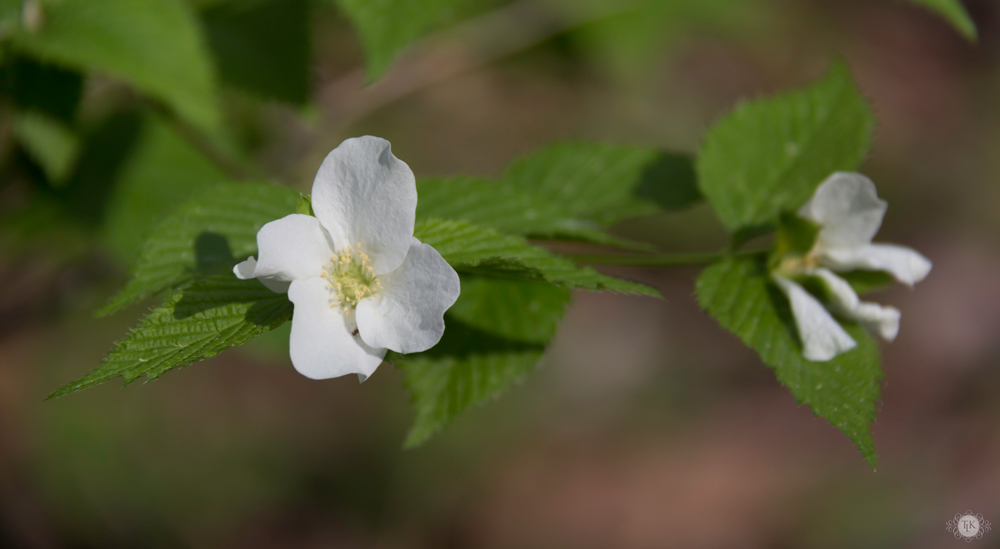 It was blooming on a small bush like plant.  We don't know what it was and I haven't been able to identify it yet.  I found a great site for identifying lots of Virginia Wildflowers but was not successful finding it there.  If I find out what it is I will update the post.  Or if you know what it is, that would be helpful, too – just leaves a comment.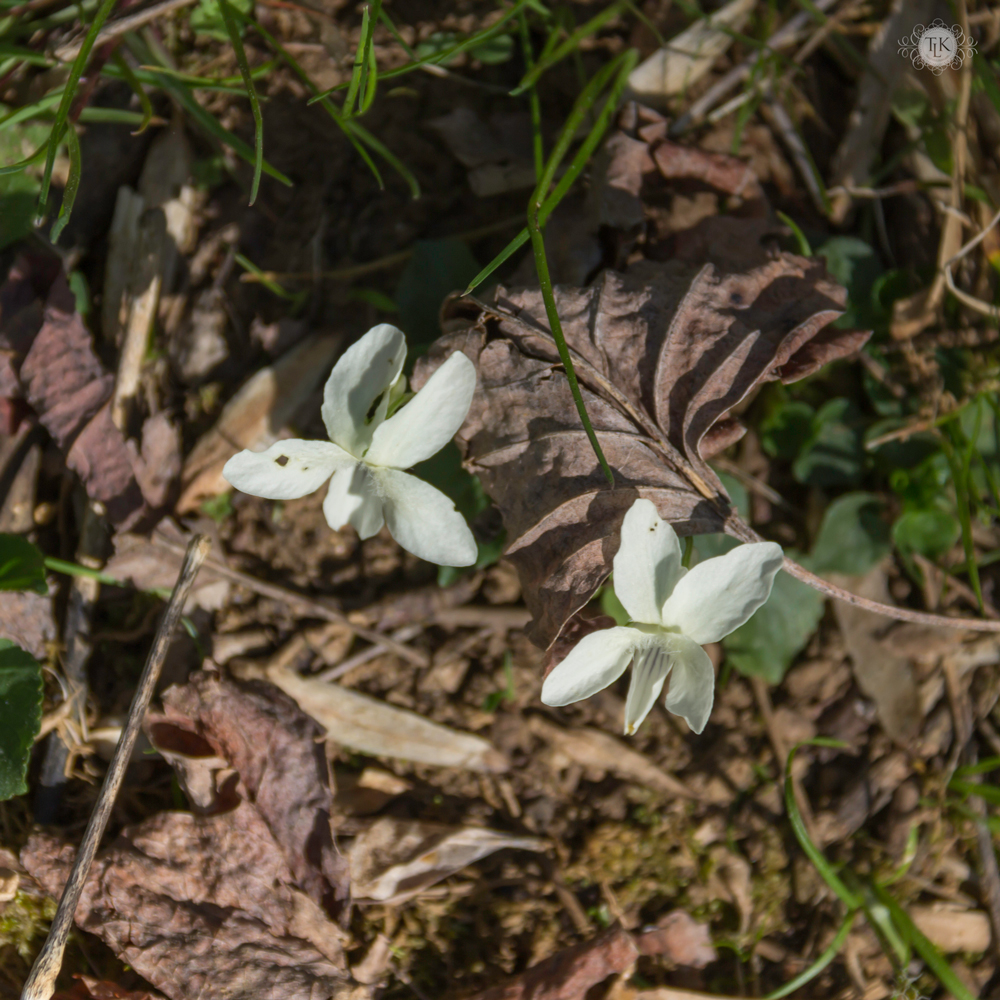 Getting back to the wildflowers, there were tons of violets blooming.  Lots of the regular purple variety that bloom profusely in our yard, and several of this type of Cream Violet.  They are a breath of fresh air to come across in a sea of purple.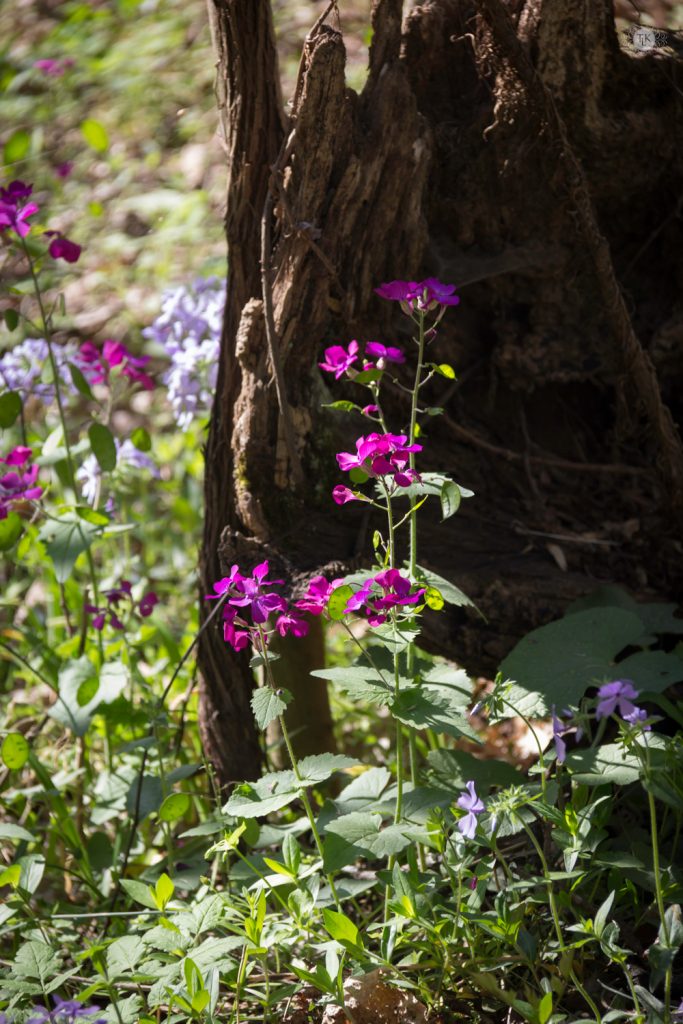 Another stand out was this Honesty wildflower.  There was a patch of them growing with the Wild Blue Phlox and the magenta colored flowers really stood out.  And if you look you can see the round seed pods which give this wildflower a couple of other common names – coin plant or money plant.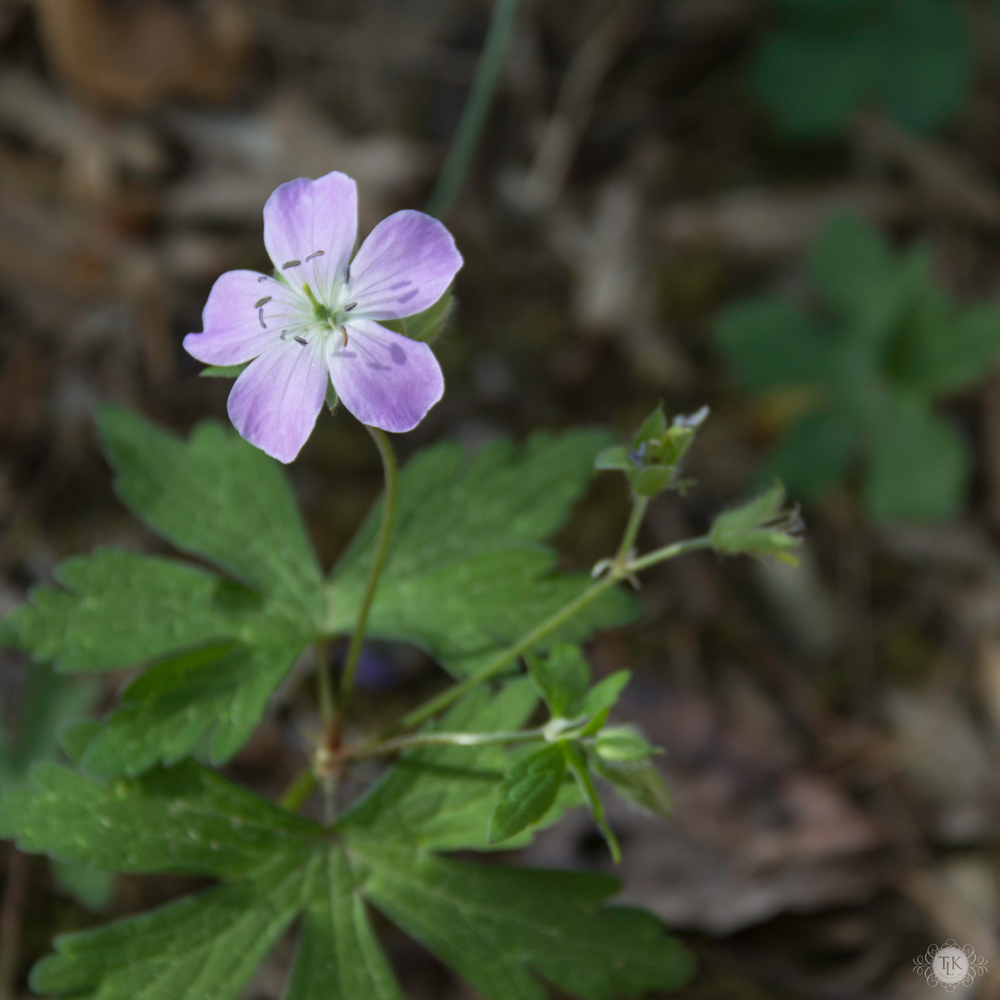 Another wildflower that was prolifically growing along the path by the creek was Cranesbill, or Wild Geranium.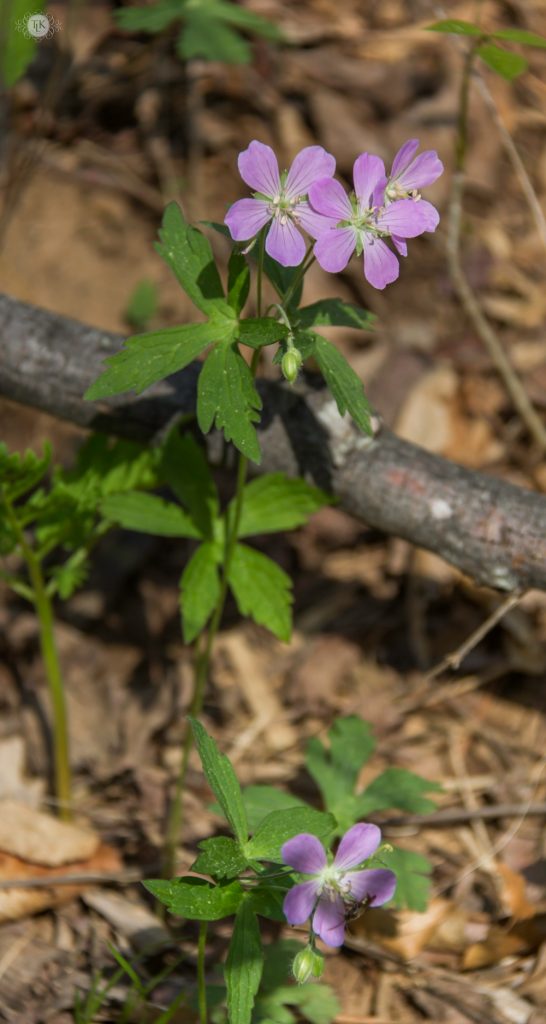 They like to colonize like the Wild Blue Phlox.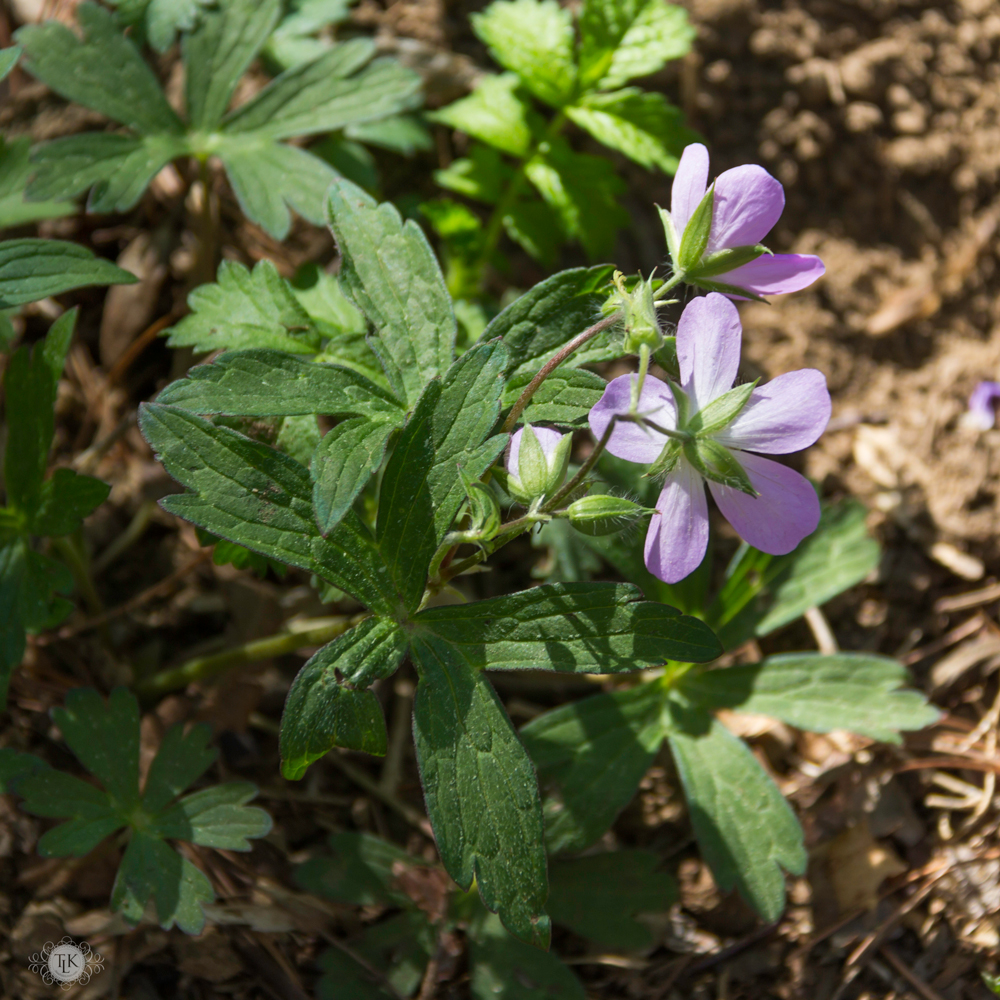 They can have purple or pink flowers and can be spread by seed.  We have them in our garden and every Spring we have new little plants pop up in unexpected places which is always a nice surprise.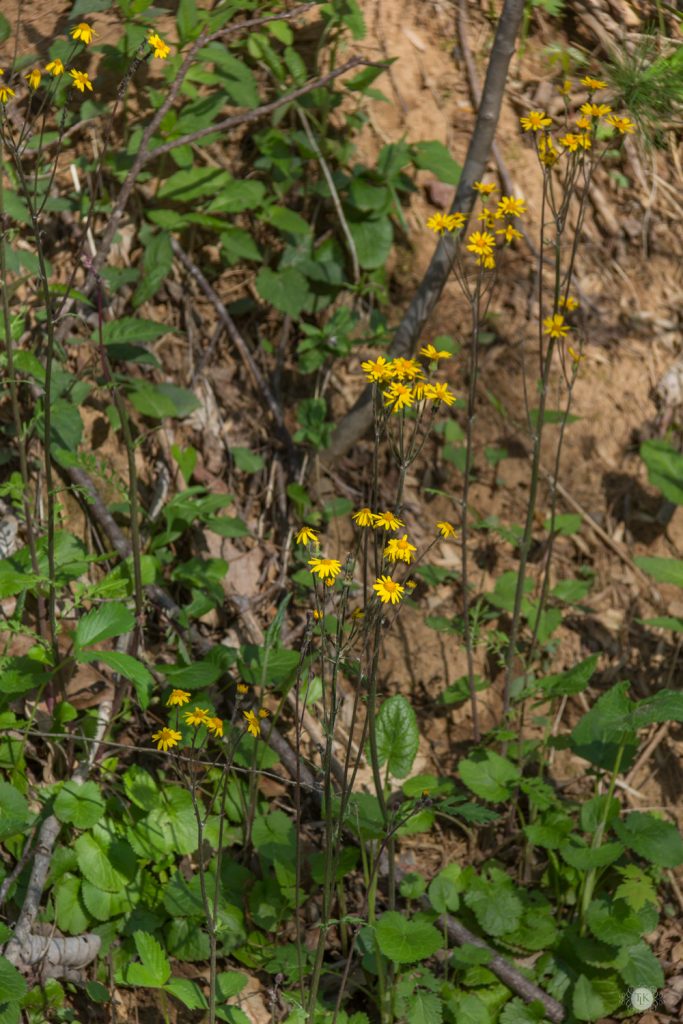 And just so you know that there was a bit of sunshine blooming too, I saved the Golden Ragwort for last.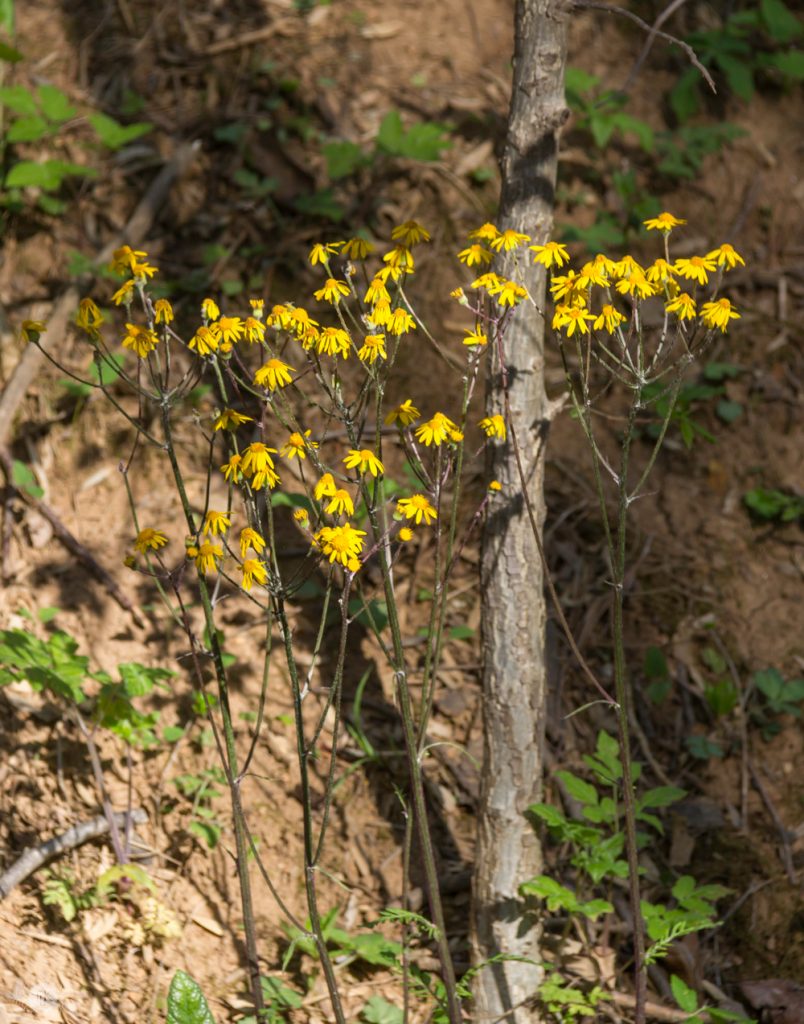 These little daisy like flowers were also blooming all along the path by the creek.  And they really brightened things up with their bright yellow color.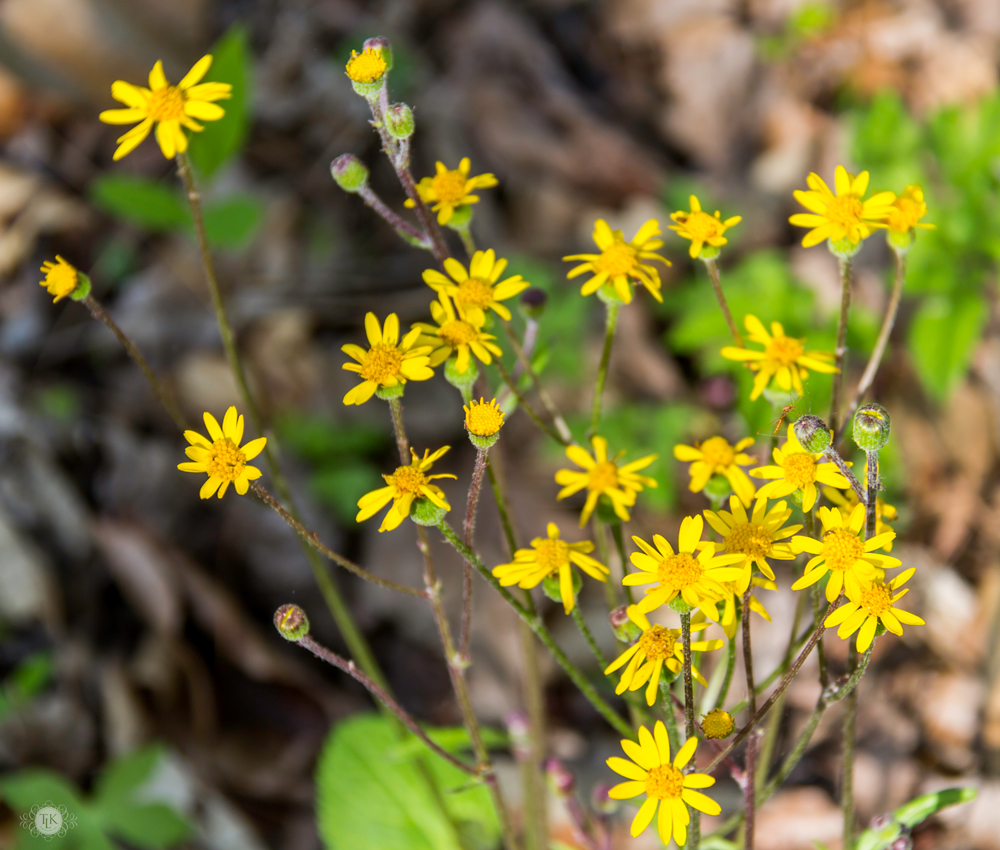 These were the main wildflowers blooming when we visited the park on Easter Sunday.  There were a few others but I didn't want to venture too far off the path that day because we also found a few patches of poison oak and we did not want to bring that home with us.  But, as I mentioned on Monday, my next post will share a few of the Pollinators with you that we also saw on our visit.
Coming up – the butterflies!
How sweet!