Every Spring we make a trip to Happy Hollow Gardens when the azaleas are blooming because it is just such a beautiful thing to experience.
And this Spring definitely did not disappoint.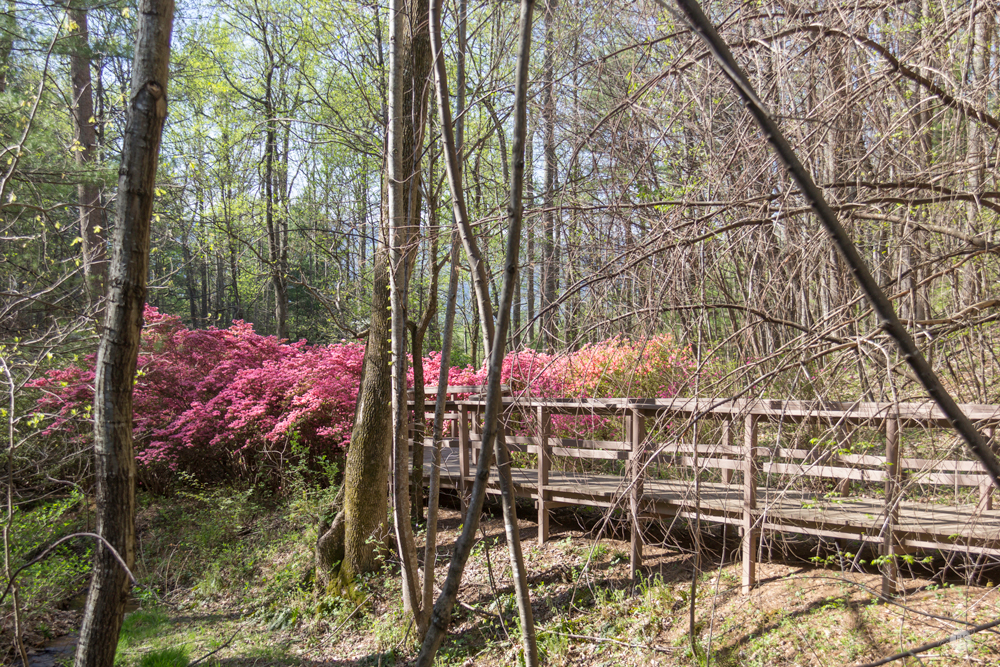 We could see the pink through the forest down the path when we parked our car on Easter Sunday.
Almost all of the pink and coral bushes were blooming. A few of the white azaleas were budded and just starting to bloom.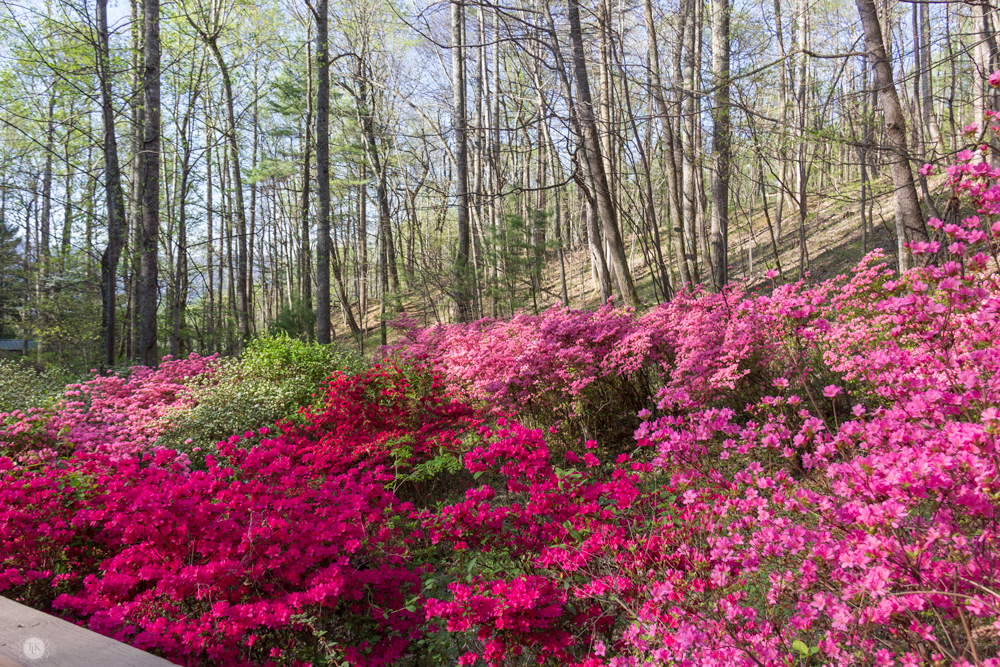 When you first arrive, you walk down a boardwalk high above the old growth azaleas that would tower over you when standing on the ground.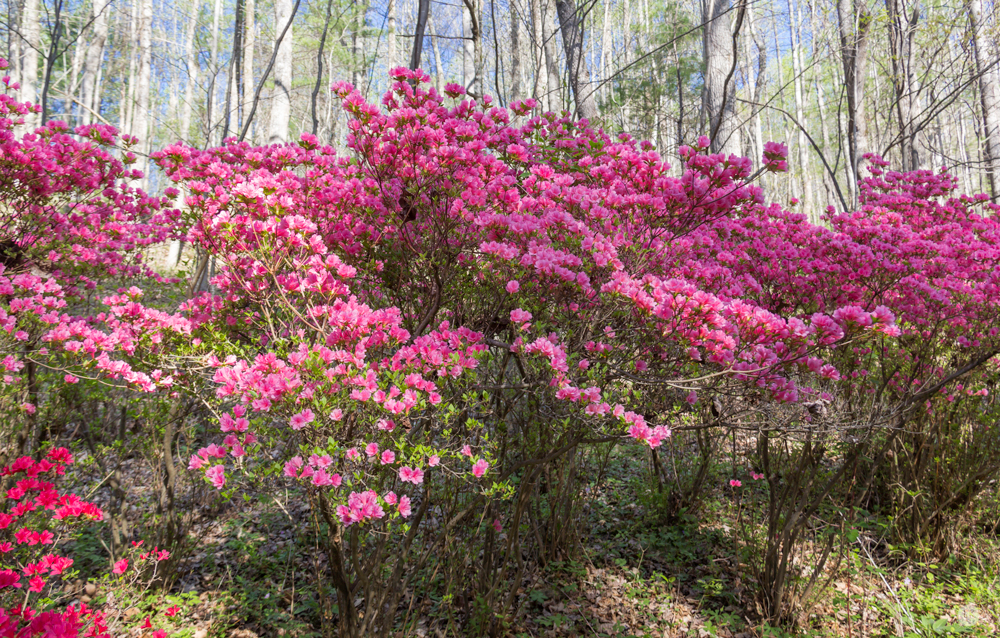 There is a sea of pink everywhere.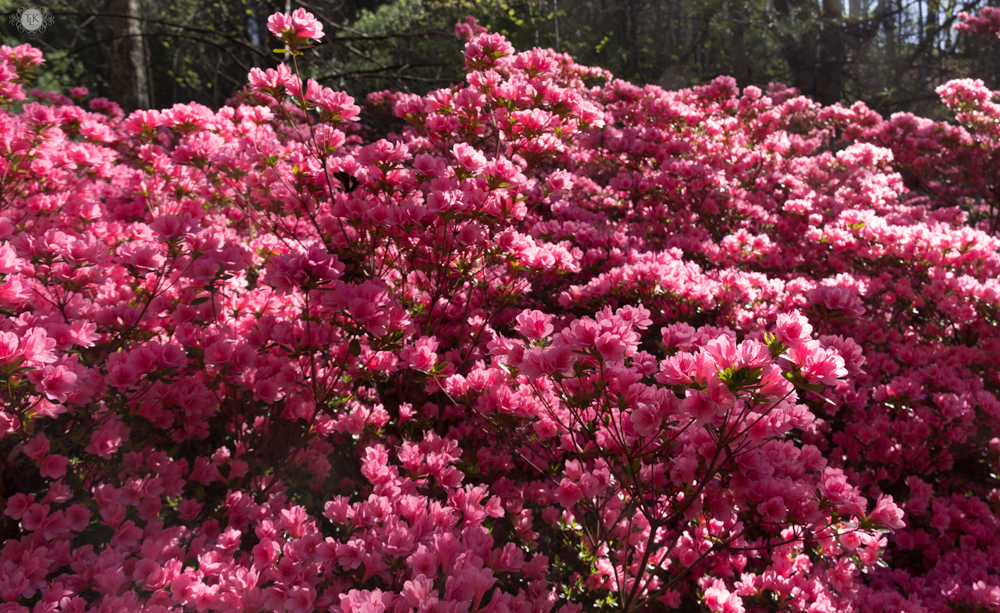 And what an amazing sight to see!
Just magical in the sunlight.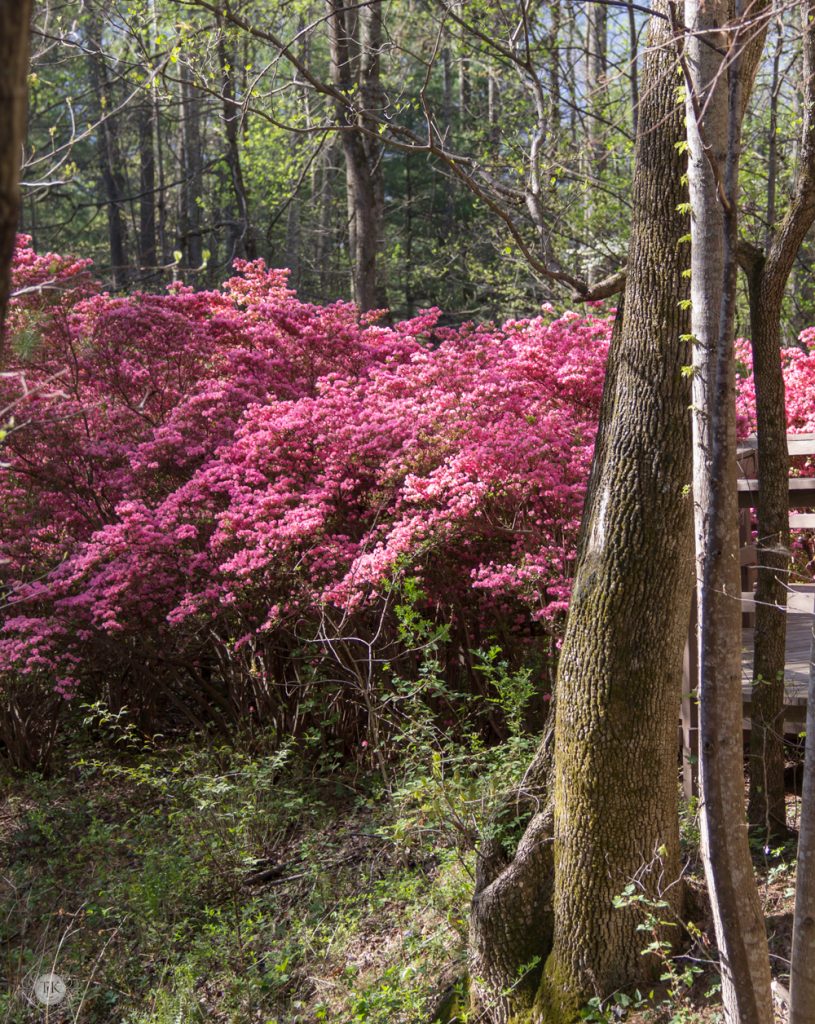 You really never would know this place was here.  We only know about it because of one of Keith's co-workers that happens to live down the road from this county park.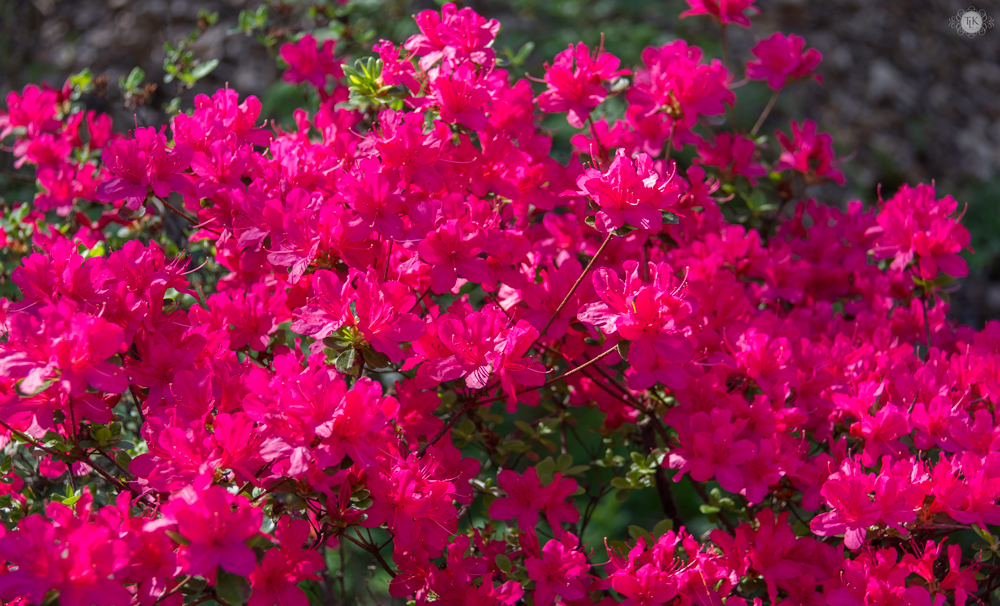 Just look at that burst of color.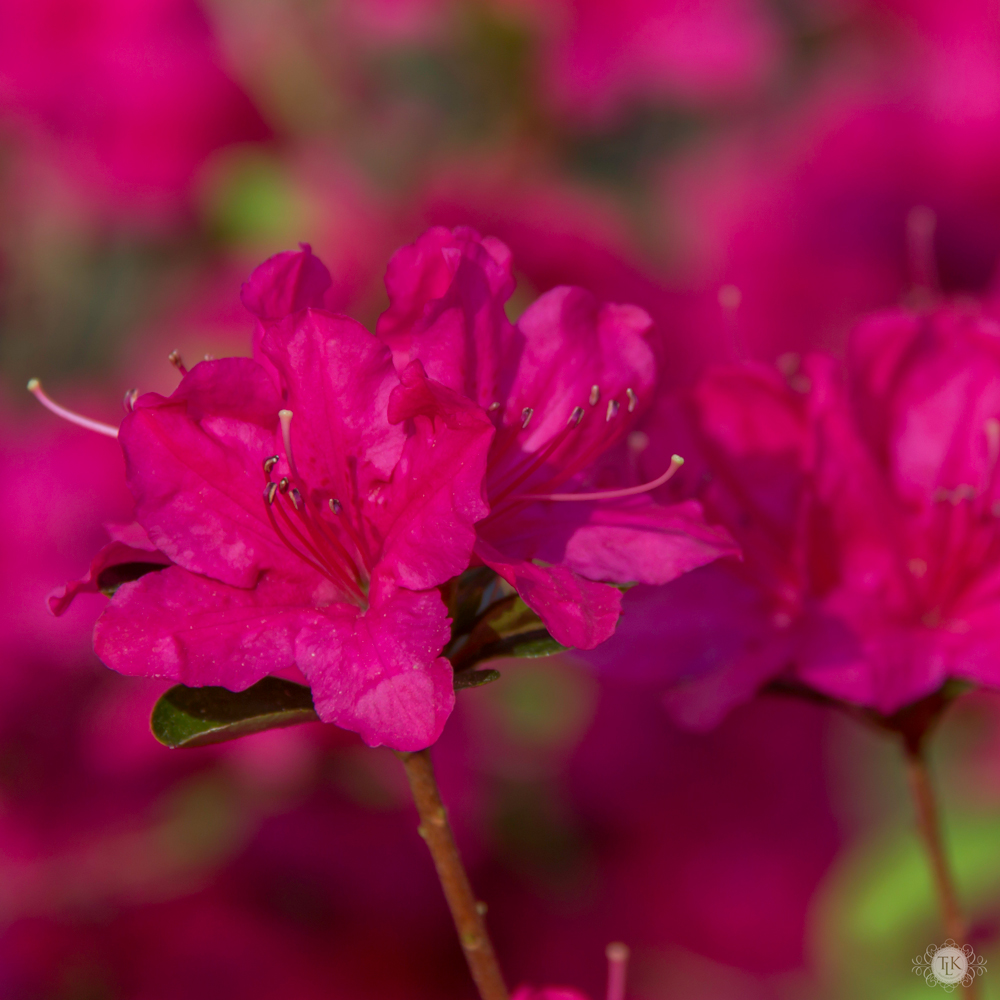 Wow.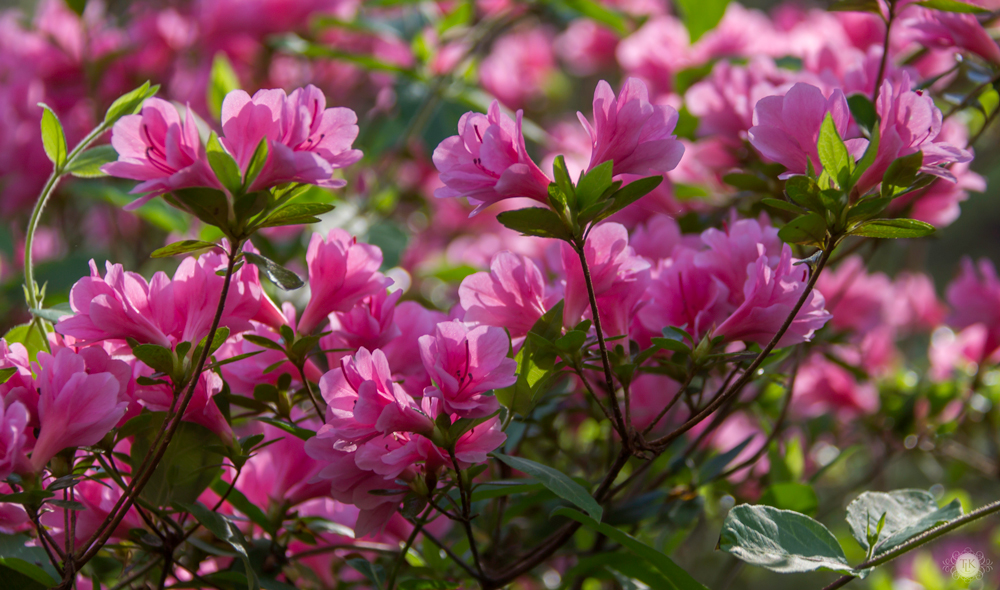 It really is a magical place in the Spring.
A true hidden gem in our own "backyard" so to speak.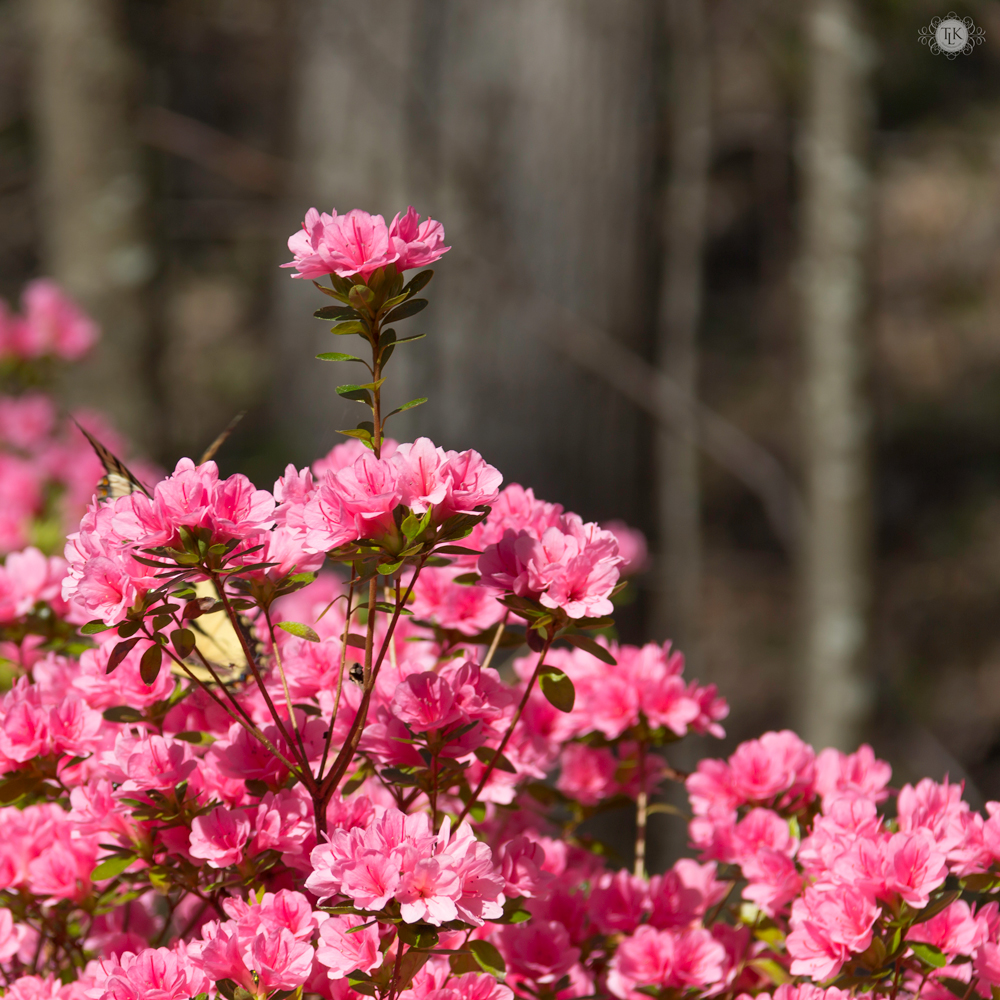 Luckily it was not raining when we visited and all the butterflies were out.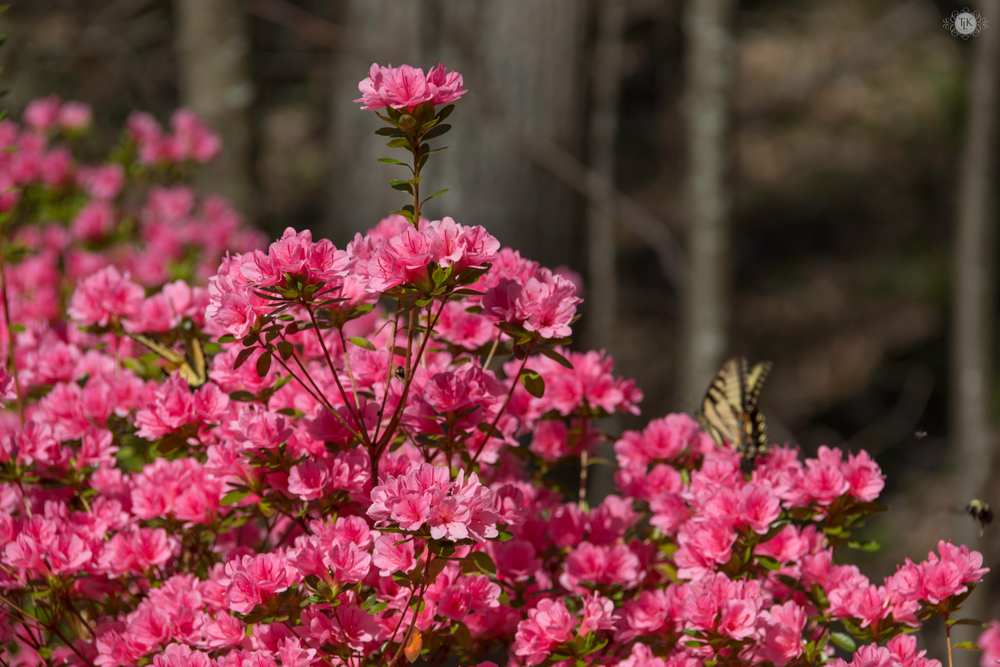 I will share a few with you in another post.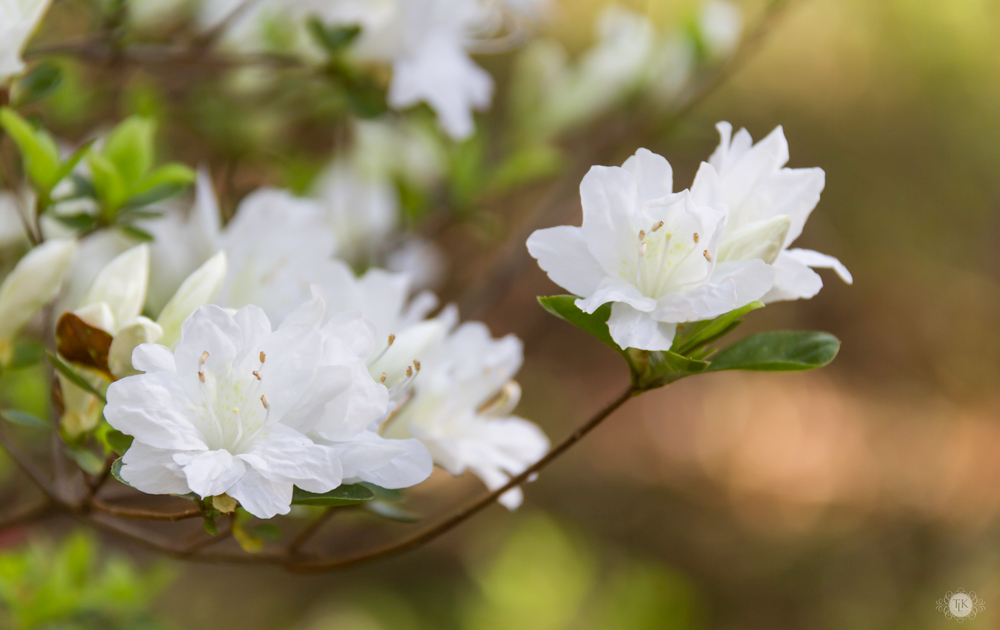 And its not only the pink azaleas that are amazing.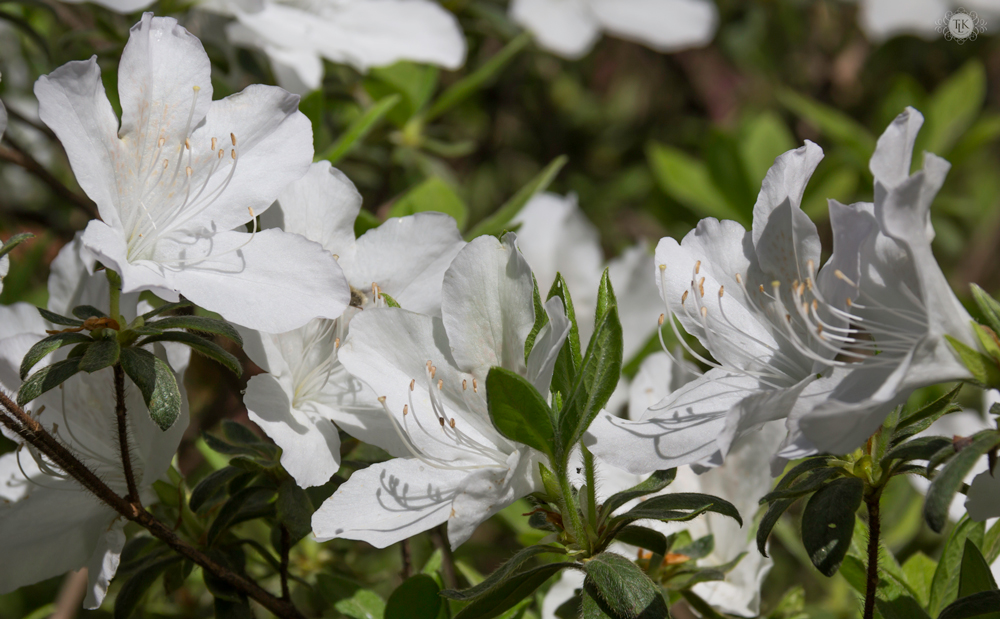 The white ones are not too shabby either.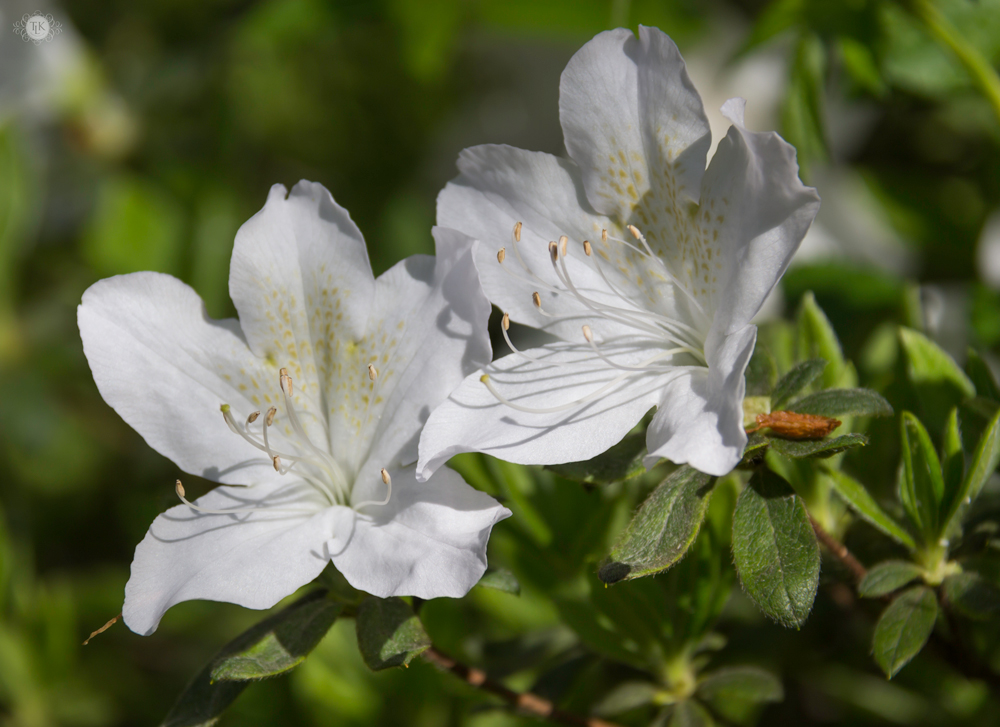 What a pair of blooms!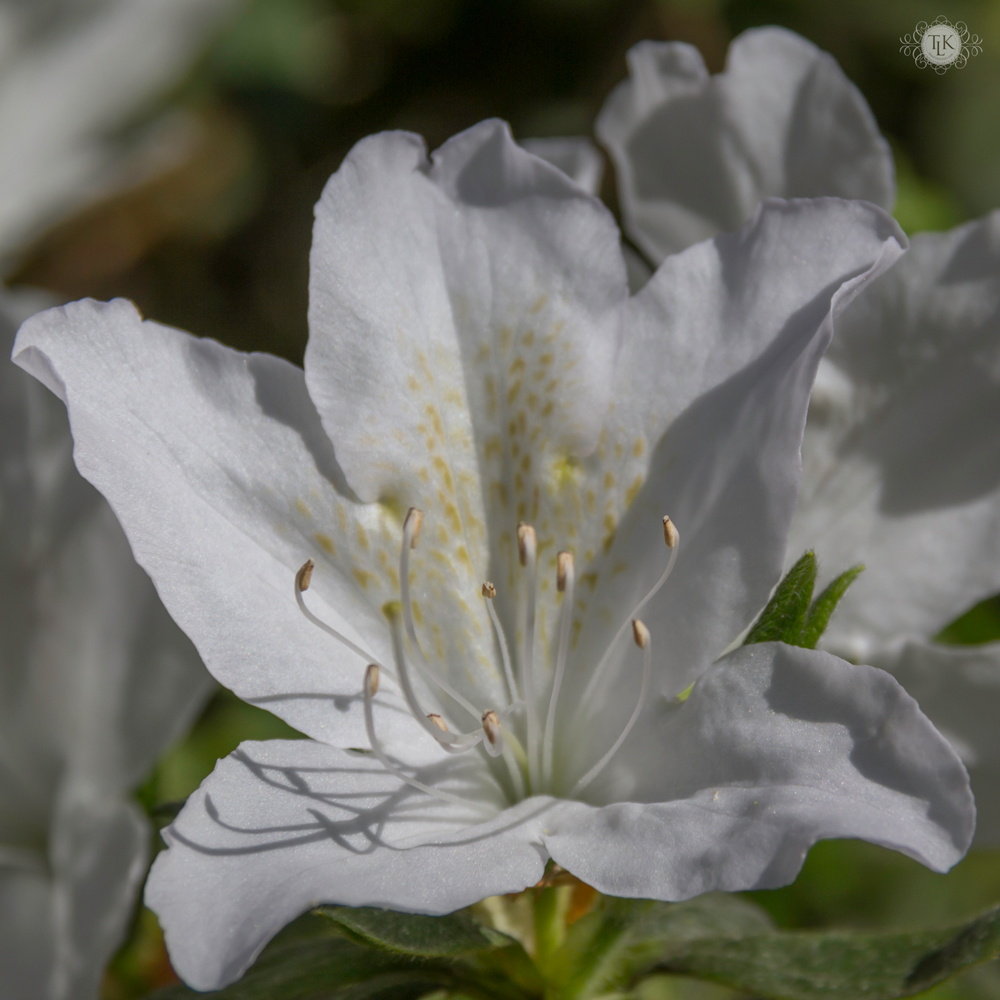 They look like they have freckles inside!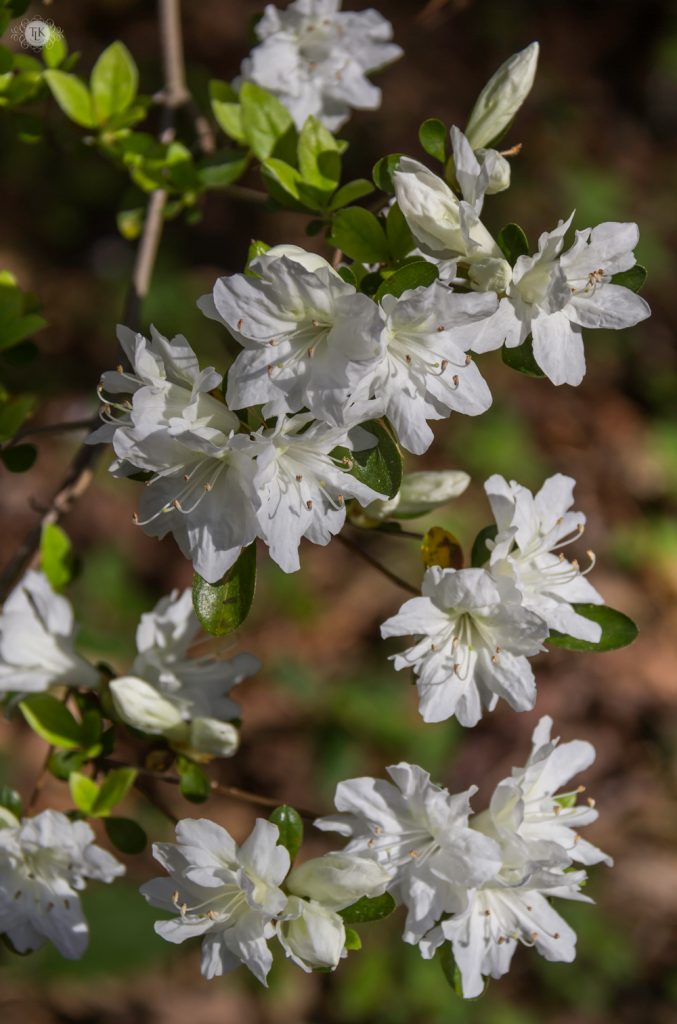 So pretty!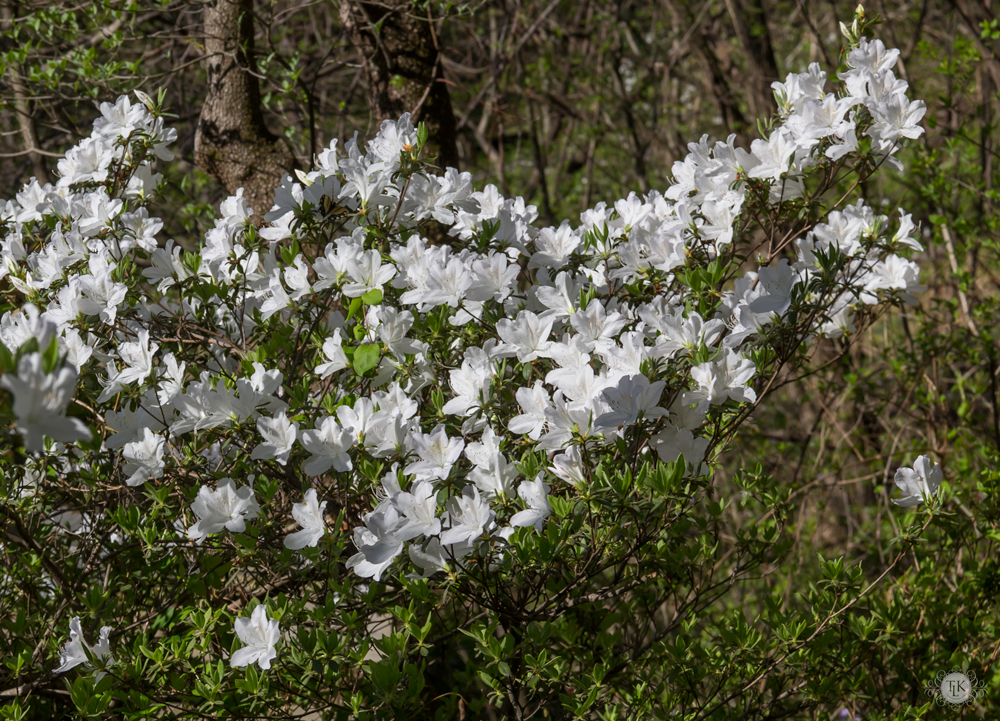 And just a photographer's dream!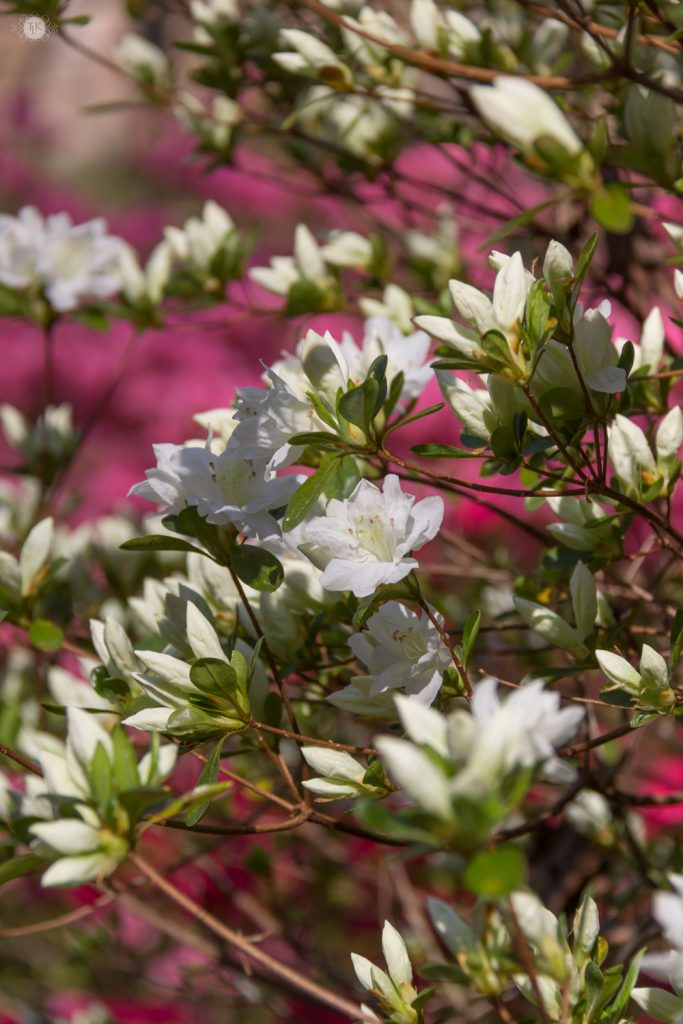 Maybe someday I will hit it at the right time, when all of them are in bloom.  The last several weekends have been rainy.
But our visit was still awesome.  Next I will show you what else you can find when you go down the Azalea Trail.  Here's a short video (excuse the bad videography – I am not a pro) showing some of the many beautiful azaleas down the trail.  And at the end, a few of the butterflies, too!
Enjoy!