Happy Valentine's Day!  Today I want to share a few little Digital Goodies with you – some little stickers I made using images from vintage postcards.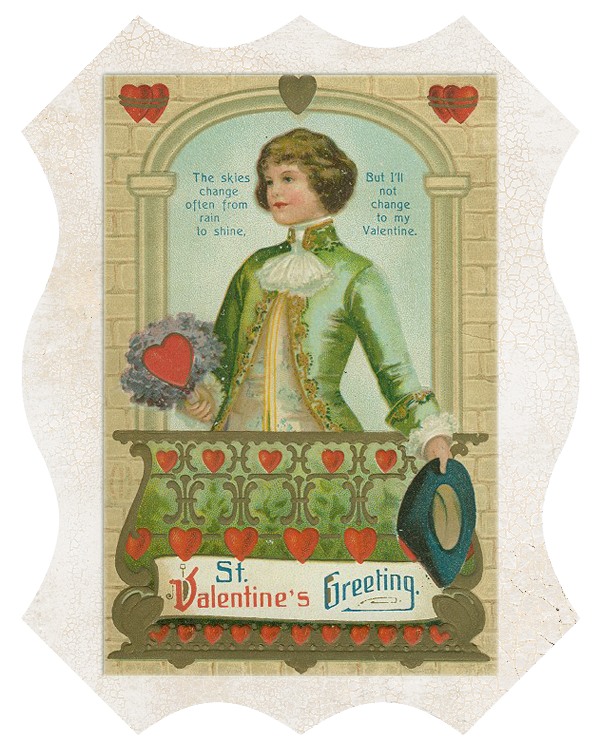 I love the little sayings on this set of three coordinating cards.  And the little fellas sure are handsome!
The skies change often from rain to shine,

But I'll not change to my Valentine.
And what about this little guy?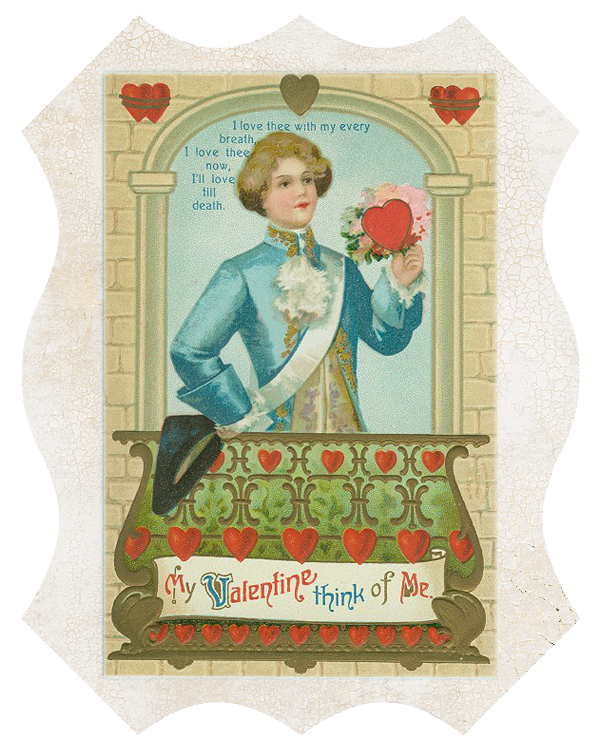 He looks so serious!
I love thee with my every breath,

I love thee now,

I'll love till death.
I guess with a quote like that you have to be a little more serious.   Here is the last of the little stickers.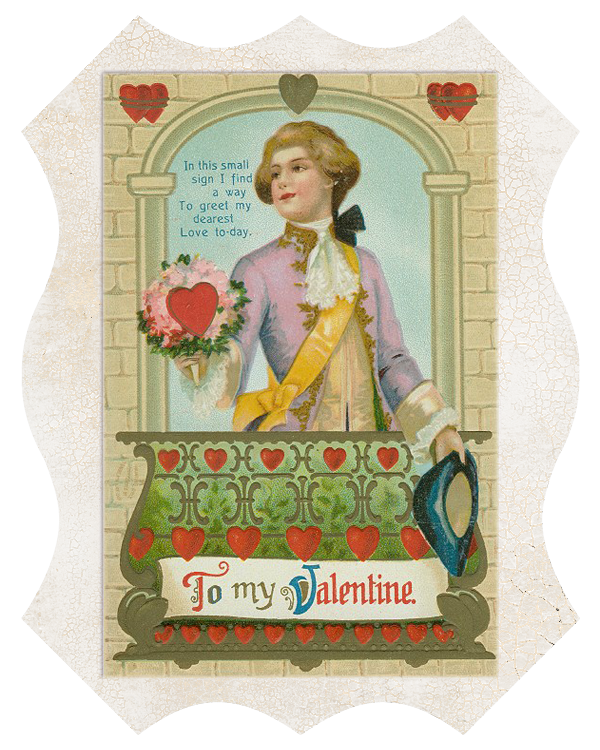 He looks like a little sweetheart.
In this small sign I find a way

To greet my dearest Love to-day.
I hope you enjoy these little goodies and I hope you have a wonderful Valentine's Day!