In 2001 we had the opportunity to meet the Legendary Kirk Douglas.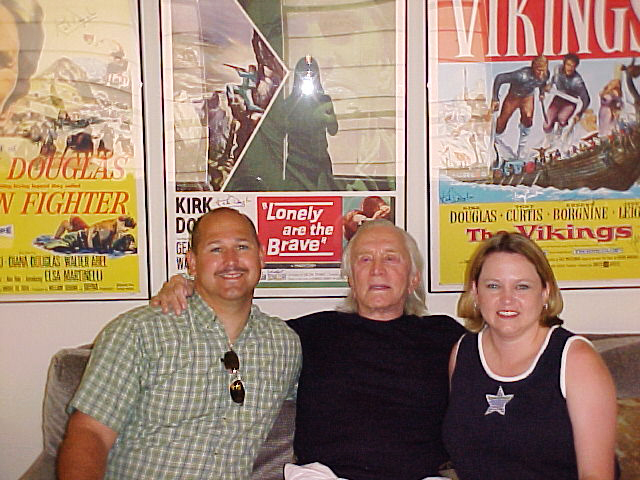 At the time, Keith's sister Janice was working for Mr. Douglas in Beverly Hills. She took us down to meet him and he was gracious enough to sit and talk with us about his recovery from his stroke and the book he was working on.
He was such a sweetheart to meet with us and was genuinely nice. It is a memory we will never forget.

Copyright © 2002-2015 Three Little Kittens. All rights reserved.
Send questions, comments and corrections to the Webmaster.